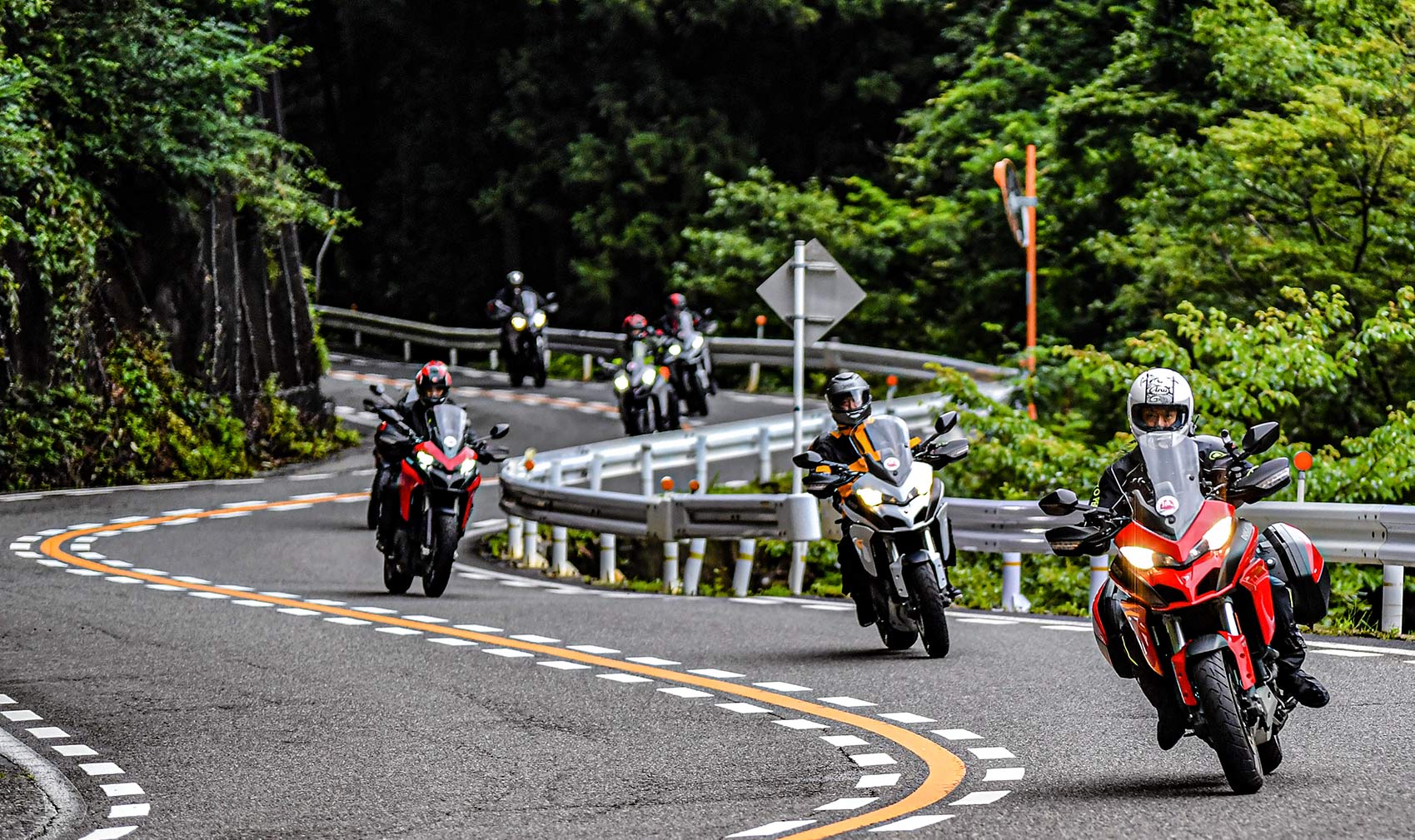 Ducati Tomei Yokohama Departure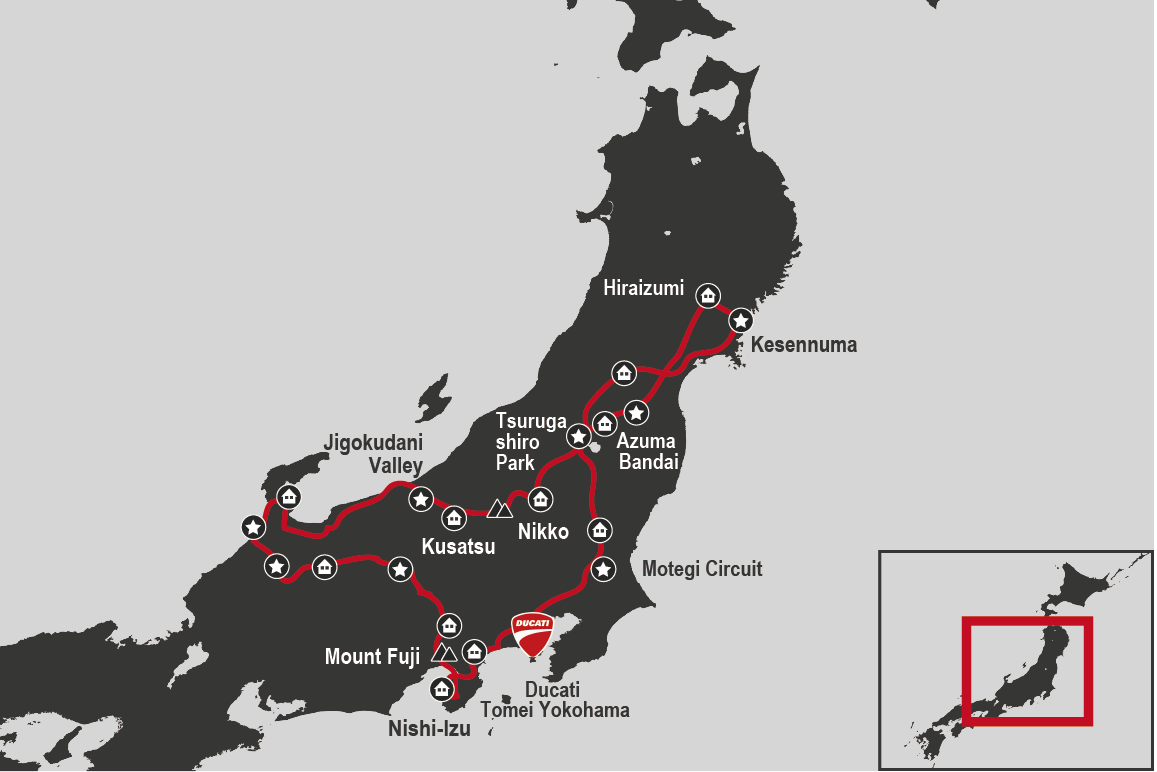 At Moto Tours Japan we prepared an adventure perfect for real DUCATISTI, a dream travel, to be lived riding on dream vehicles like DUCATI, to go discover the dramatic Sanriku coastride and the legendary beauty of Sendai, the unique Chirihama beach coast ride and the beautiful Alps area, starting from Mount Fuji, symbol of the Land of the Raising Sun.

This tour is just an example of what we can do at Moto Tours Japan to let you live your ultimate tour experience.
Moto Tours Japan's tour menu cover all the country, from Hokkaido to Okinawa, from a coastride like ride on the mountains to a silent and fashinating coast ride facing the bright blue ocean.
Have a start with this DUCATISTI adventure to go and discover Japan, the Land of the Rising Sun.
Tour Facts
Schedule

| | |
| --- | --- |
| DAY 1 | Store → Oshino Hakkai → Gora |
| DAY 2 | Hakone → Amagi → Dogashima |
| DAY 3 | Nishi-Izu → Fuji → Kawaguchi Lake |
| DAY 4 | Fuji Five Lakes → Japanese Alps → Takayama |
| DAY 5 | Shirakawa-Go → Chirihama → Nanao |
| DAY 6 | Not Peninsula → Jigoku-dani → Kusatsu |
| DAY 7 | Mount Haruna → Chuzenji Lake → Nikko |
| DAY 8 | Kirifugi Kogen → Ojikawa River → Bandai Azuma |
| DAY 9 | Azuma Skyline→ Mount Zao |
| DAY 10 | Hachimantai → Mount Iwate |
| DAY 11 | Hachimantai Skyline → Jodogahama |
| DAY 12 | Tono → Kamaishi → Kesennuma |
| DAY 13 | Hiraizumi → Chusonji → Motegi |
| DAY 14 | Motegi → Ducati Tomei Yokohama |

Days
14 days, 13 nights
Store
Ducati Tomei Yokohama
Meal
13 Breakfasts
Hotel Rank

★★★★☆

Total distance
3,337km
Riding season
Spring to Autumn
Difficult

Sightseeing

Food

History culture

Model Course
Ducati Tomei Yokohama - Hakone

Your first target will be the Ashinoko Skyline, one of the most popular winding in Japan, to then reach Hakone area to enjoy the art of Yosegi Zaiku, a traditional wood handicraft technic original of Hakone area.
Evening will be at Oshino Hakkai, a small village located in the Fuji Five Lake region, where the main features are the authentic traditional Japanese architecture and, the most incredible, eight ponds of extraordinarily clear water.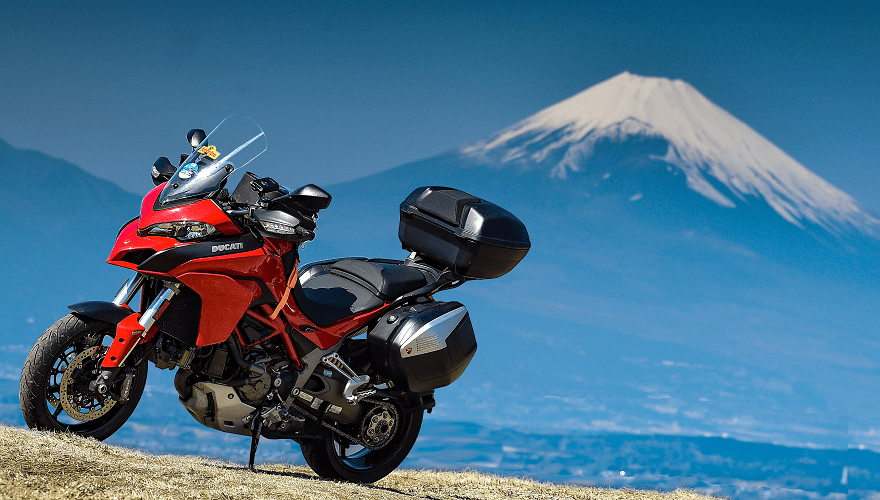 Hakone - Dogashima

Today's first stop will be Owakudani Valley, an active volcanic zone valley, full of hot springs, hot rivers and suggestive sulfurous fumes from where, on clear days, Mount Fuji's view can be enjoyed in all is glory.
At lunch you can satisfy your tastebud with Unatoro Don, a typical dish of this area. Japanese eel served with grated yam on a bowl full of white rice.
In the evening you will ride in the Amagi area, tying the kawazu Nanadaru loop bridge, one of the most famous and spectacular bridges in the world.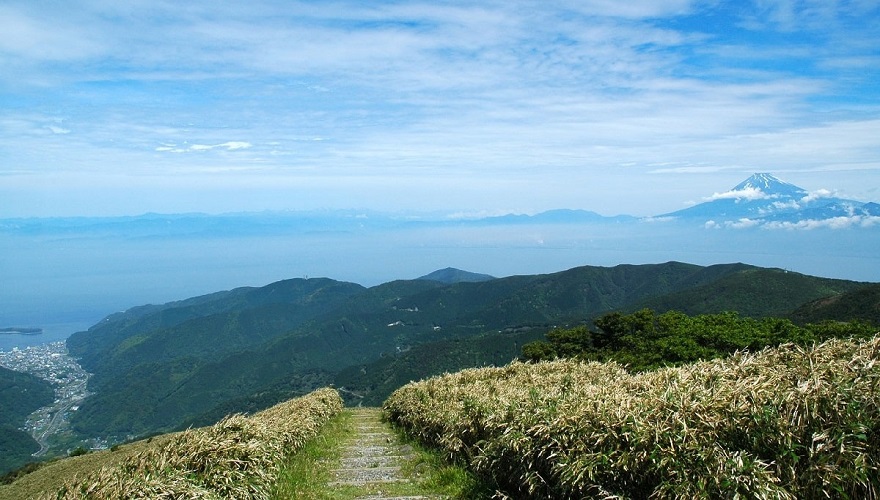 Dogashima - Kawaguchi Lake

Day start is on the Nishi-Izu Skyline, one of the most popular and most beautiful winding in Japan. Lunch time will be at Maruten fish market on the Numazu port area.After lunch tour will move to Mount Fuji area to a real ranch, where tour members can enjoy several activities from the classic farm's animal feeding or horseback riding to dairy farm and butter making experience to move then to a luxurious hotel in the Kawaguchi Lake area.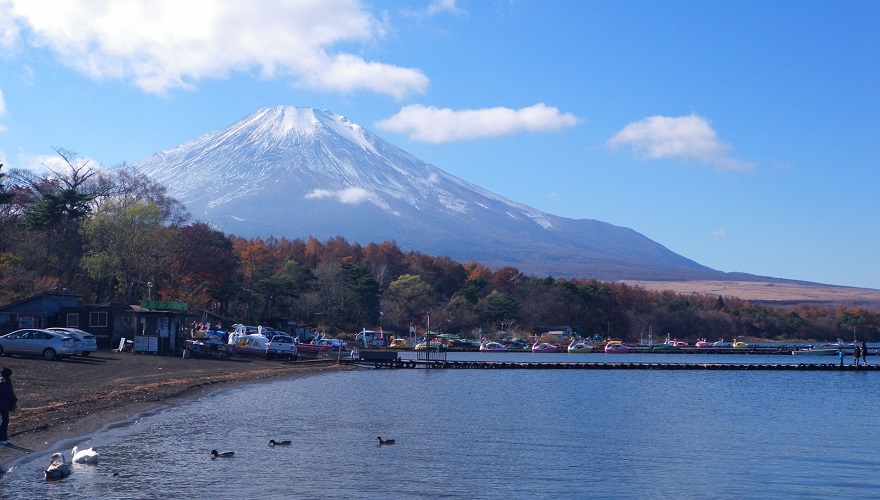 Kawaguchi Lake - Takayama

Today you will cross Lake Kawaguchi area, the second largest between the Fuji Five Lakes, 5 lakes located in Yamanashi Prefecture generated by Mount Fuji area volcanic activity. You will proceed to enjoy the majestic beauty of Japanese Alps. End point will be the hotel in Takayama city, popular place still keeping Edo-period buildings and several authentic traditional sake breweries.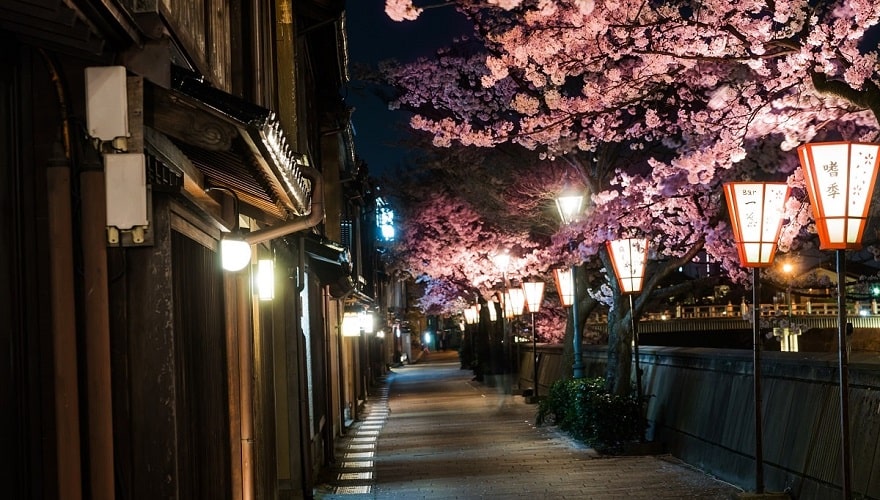 Free day in Takayama

Today, we are going to take a break from the long ride in a totally free day. In this area you can visit the beautiful Takayama city, located in Gifu prefecture and notable for the perfect conditions of the ancient part of the city, where are still present ancient private houses, restaurants and sake brewery still working, which contribute in creating a gorgeous nostalgic atmosphere. You can also enjoy the World Heritage site of Shirakawago, wonderful example of gassho-zukuri, an architectural style whose name means "constructed like hands in prayer", as the farmhouses' steep thatched roofs resemble the hands of Buddhist monks pressed together in prayer.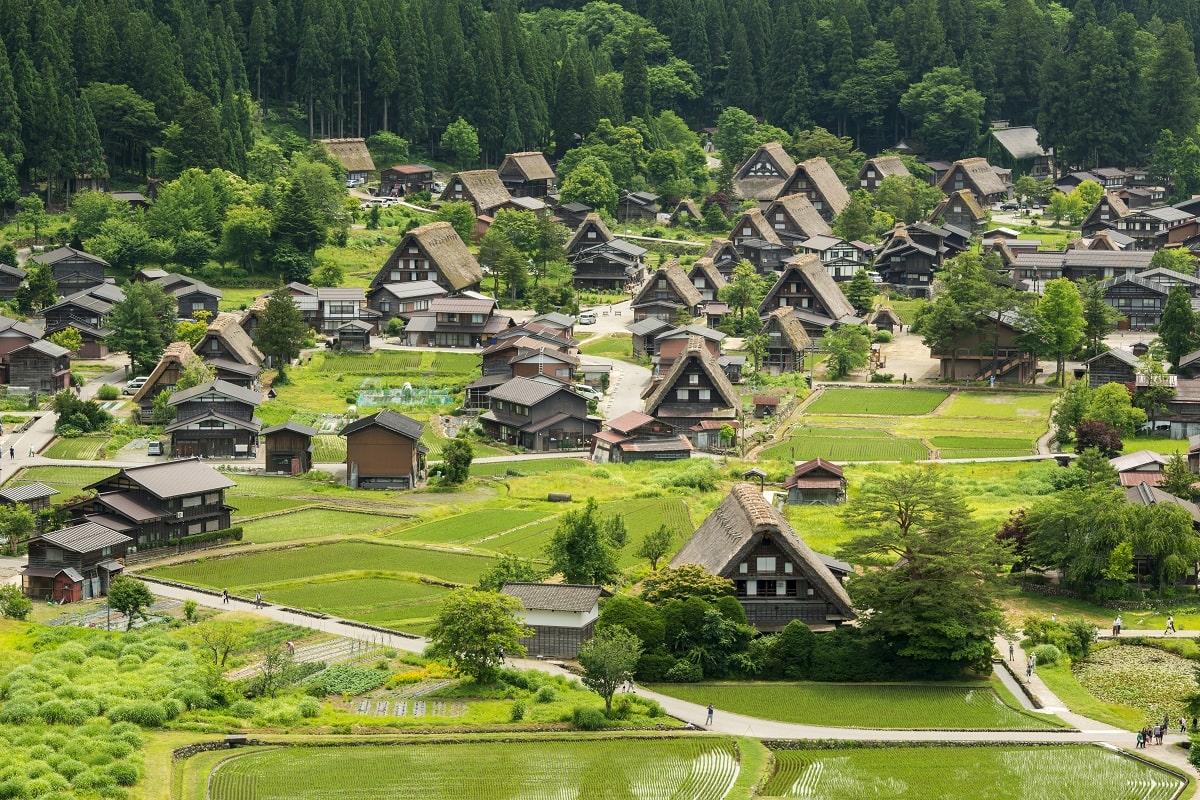 Takayama - Noto Peninsula

This day will start from one of the most popular attractions in Japan: Shirakawa go village. UNESCO world heritage since 1995, it is one of the most popular architectural site. It is a large temple complex, consisting more than 70 buildings connected by covered walkways and covering about 330,000 ㎡ area. Evenening will offer you the ultimate unique attraction: Chirihama Beach Drive, an eight kilometer stretch of beach along the Sea of Japan that is open to private vehicles, allowing people to take a short ride right along the water's edge. A unique experience to be tried once in a life! Today's hotel will be Tadaya, iconic hot spring hotel of the Noto Peninsula.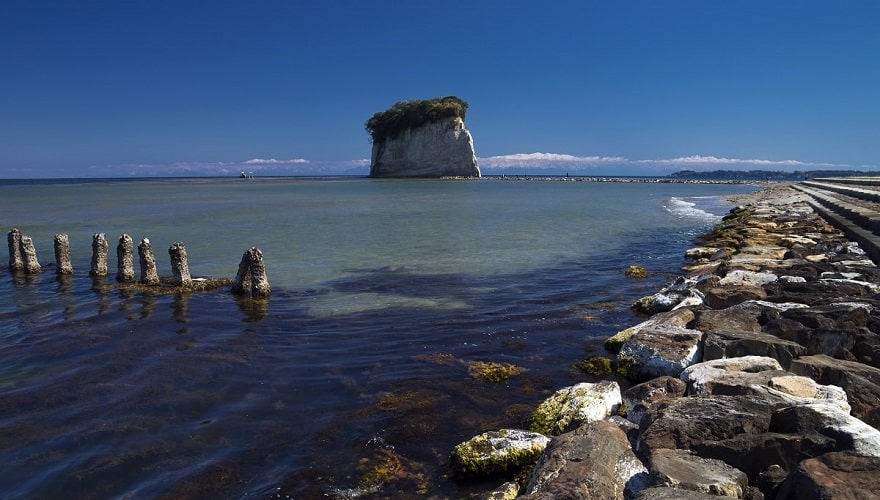 Noto Peninsula - Kusatsu

On this day you will go to Jigoku-dani hot spring area, whose name literally means "hell valley", located next to Mount Shirane area which displays hot steam vents, sulfurous streams and other volcanic activity, making the ultimate powerful view to be enjoyed on two wheels. Focus point of this area is Oyonuma, a sulfurous pond with a surface temperature of 50 degrees and a smaller, even hotter, mud pond nearby. You will also enjoy Kusatsu, located in Gunma Prefecture, it is one of the three most popular hot spring area in Japan.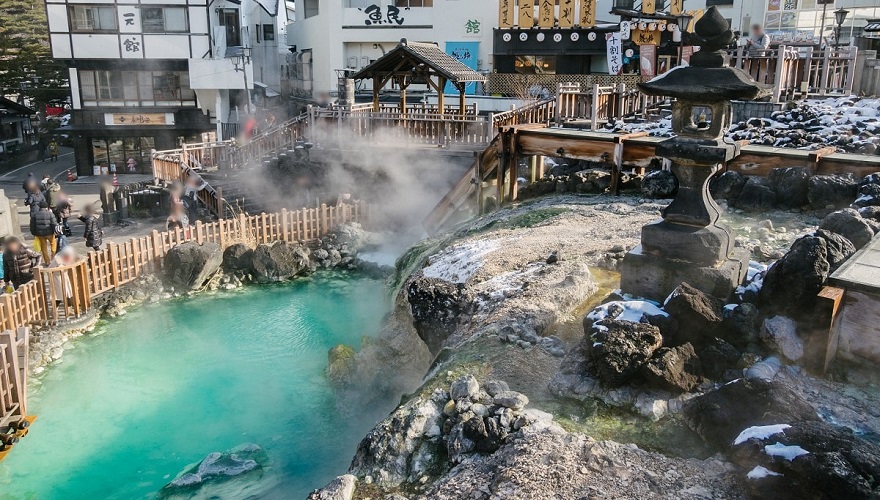 Kusatsu - Nikko

Start will be Mount Haruna, a 1449 meter dormant volcano, part of the "Three Famous Mountains of Gunma" and popular hot spring area. At the center of Mount Haruna's caldera stands a cone-shaped projection called Haruna Fuji, due to its resemblance to Mount Fuji. You will then reach Mount Akagi, part too of the "Jomo-Sanzan", and the beautiful crater lake Onuma Lake. Another main spot will be the Chuzenji Lake, created by Mount Nantai, Nikko's sacred volcano about 20,000 years ago.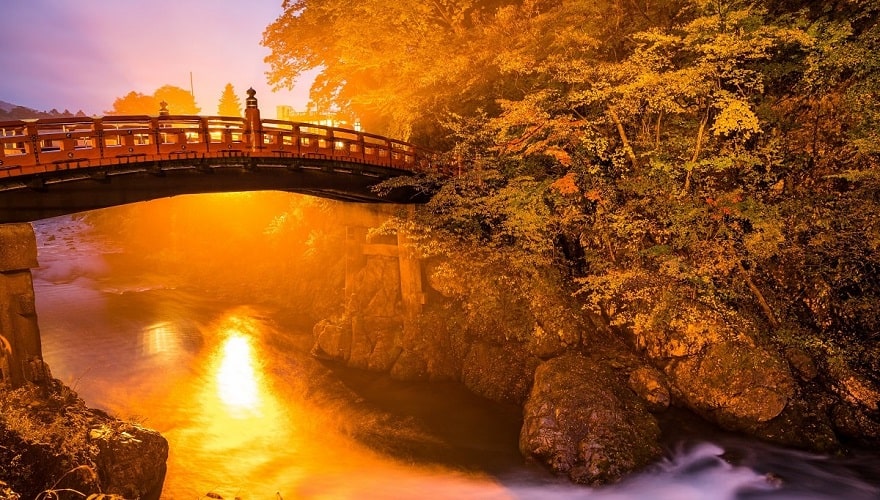 Nikko Free Day

On this day you will have the possibility to visit one of the most rich area in Japan, here you can visti ancient sites like the Nikko Toshoku Temple, constructed in honor of Tokugawa Yeyasu, the first shogun of Japan, some natural sites like the Kegon Waterfalls or the Chuzenji Lake.
For those who like shopping there is also the Nasu Garden Outlet, one of the biggest outlets in Japan.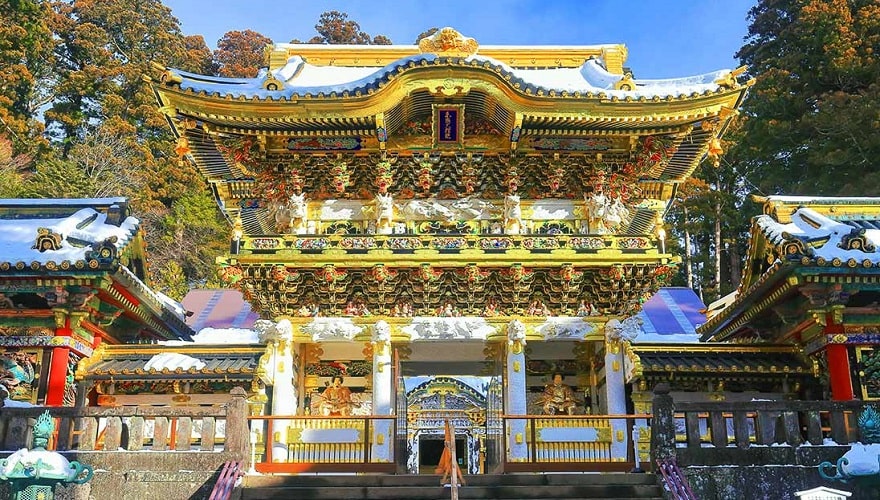 Nikko - Hibara Lake

New day and new start, to the Kirifuri Kogen and its mountain roads, extending through some of the most impressive natural parks in Nikko area, followed by a drive on the Ikari Lake dams, an unforgettable experience.
Before reaching the last stop at the Hibara Lake, you will drive through the beautiful Azuma-Bandai Goldline, also recognized as "the road running to the sky".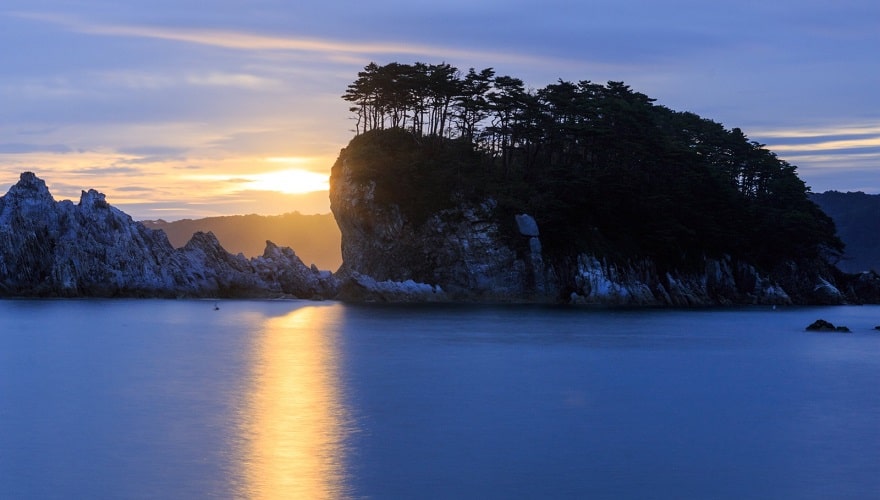 Hibara Lake - Hiraizumi

First part of the day will be the Bandai-Azuma Skyline, one of the most famous and most iconic mountain roads in Japan. Passing through the Azuma Bandai Mountains, the singhtseeing is so beautiful and the riding so fun that it is included between the 100 best Japanese riding roads.
The day will proceed on the coast, with a stop on the Matsushima bay and its beautiful coast view, with more than 200 little islands and the presence of unique natural beauties as the numerous pine trees and several plants present only in these area.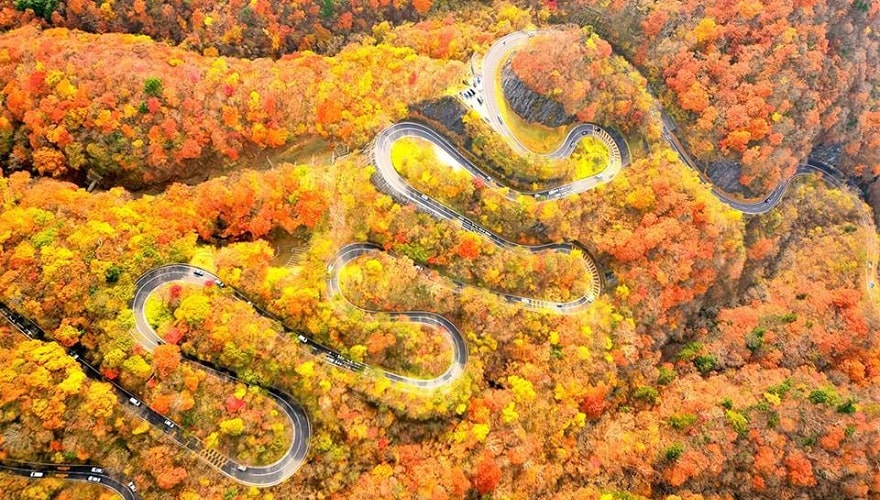 Hiraizumi - Mount Zao

First stop will be Kesennuma city, port city rich in natur and famous for shark fishing and shark cuisine.
The ride will proceed to Oshima, little island on the Kesennuma coast accessible by ferry boat.
Highlight of the day will be the Mount Zao, part of a volcanic mountain range extending for two prefectures, producing some of the most acid hot spring in the world, but not so far there is the Okama Crater, producing extremely pure water.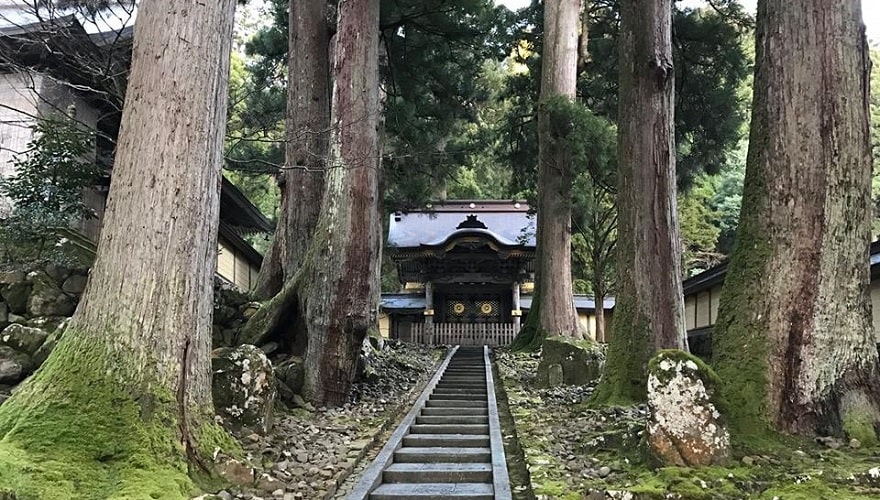 Mount Zao - Motegi

Starting from our Mount Zao area hotel, on this day we will visit first Yonezawa city, historic site famous for texile production, still keeping Edo period builfding as Samurai hoses and popular abitations.
We will then move to Aizu Wakamatsu, famous for the beautiful Tsuruga Castle, and the presence ofreconstructions of Edo period buildings. Notable are also the tea houses on the Iwashiro Lake.
Our arrive point will be our hotel in the Motegi Circuit area.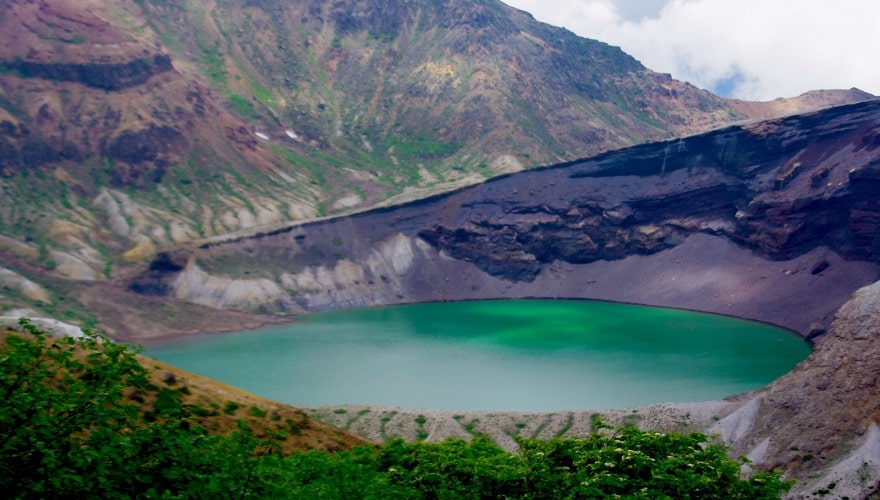 Motegi - Ducati Tomei Yokohama

This day's main focus point will be Twin Ring Motegi circuit, a legend in the MotoGP world. Its name is due to the particular structure of the course, consisting of two circuits: an oval and a road track, a conceptual structure symbolizing the idea of putting people and nature in balance. For this reason, the circuit is constructed in Motegi's countryside, surrounded by astonishingly beautiful forests changing their colors in each season.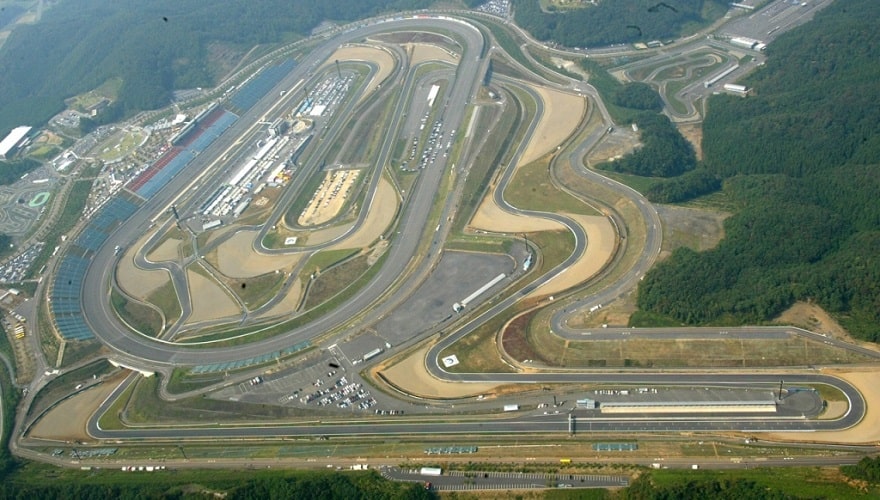 Gallery
Pricing
| Motorcycle | Add Passenger | Option(Reservation required) |
| --- | --- | --- |
| P-4 Add + 0 yen | Tandem Add    +340,200 yen | Helmet(Day1) +1,000 yen |
| P-5 Add +38,000 yen | Accommodation | Helmet(Day 2/and then daily) +200 yen |
| P-6 Add +76,000 yen | pre-tour stay arrangement from +10,000 yen | Gloves(Day1) +300 yen |
| P-7 Add +125,000 yen | after-tour stay arrangement  from +10,000 yen | Gloves(Day 2/and then daily) +100 yen |
| | Twin room from +0 yen | Touring Net(Day1) +100 yen |
| | Single room from +60,000 yen | Touring Net(Day 2/and then daily) +100 yen |
Departing Store
Ducati Tomei Yokohama Store
Address
〒226-0026
5799 Nagatsutacho, Midori Ward, Yokohama, Kanagawa
TEL
045 -924-4401
Business Hours
Weekdays:10:00~19:00
Weekends and Holidays:10:00~19:00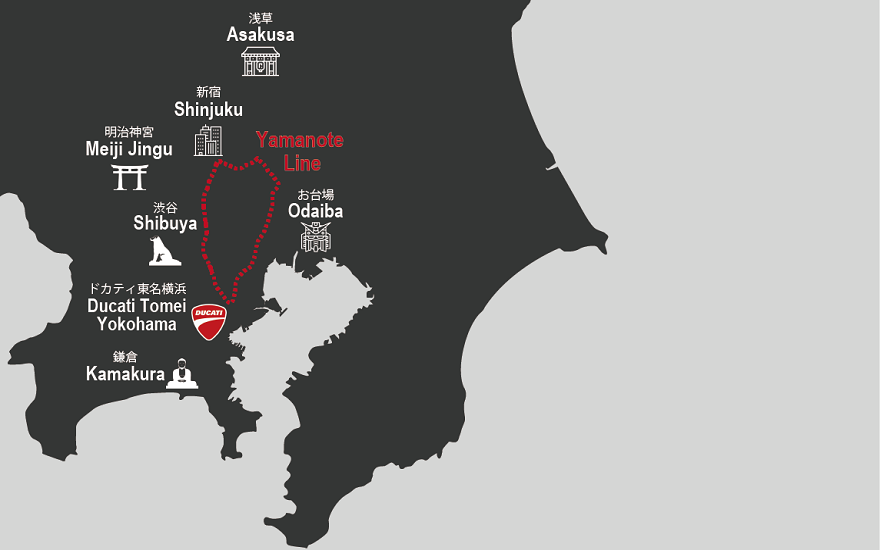 Airport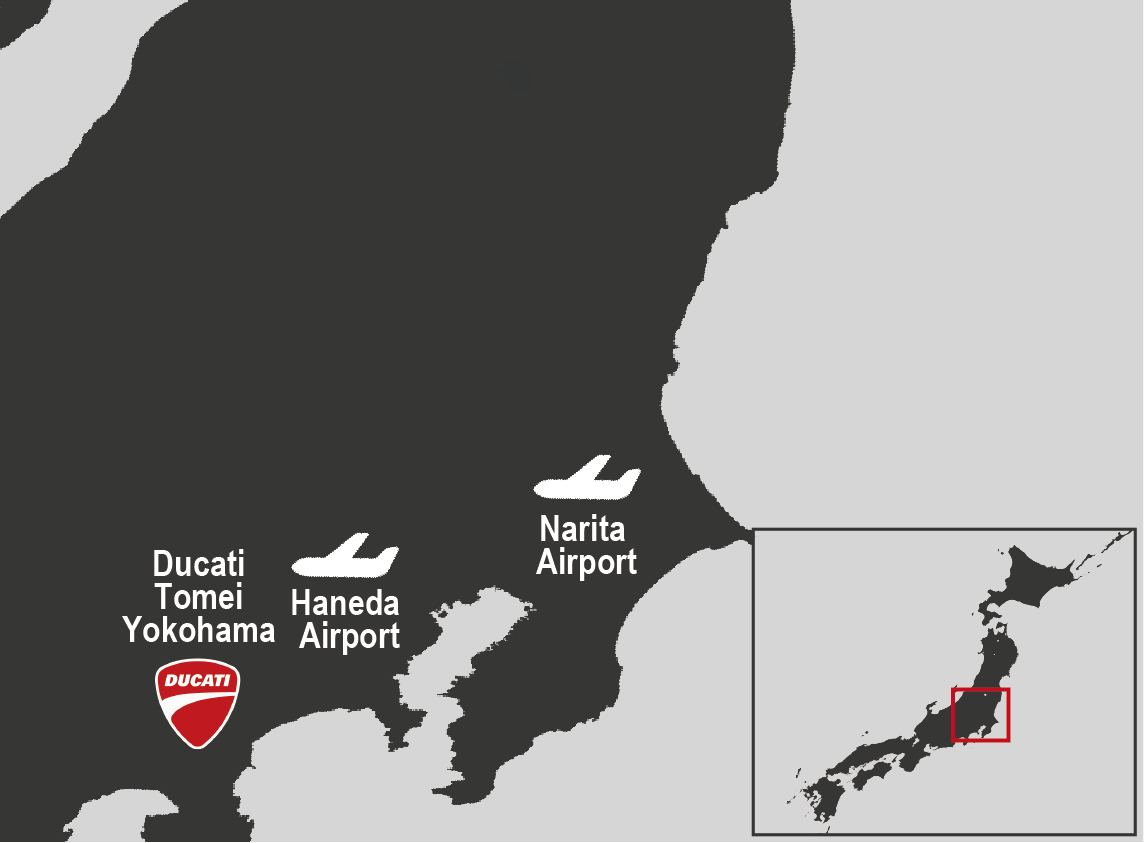 Narita Airport
An Airport where 100,000 per day are moving. Not only an extremely convenient ariport, but also a place full of the most popular souvenirs, art, subculture.


Hneda Airport
Theultimate gateway to Tokyo. Haneda Airport is the largest airport in Japan, with the largest number of flights. It is also the airport with the best access from and to the city center.
Other Tours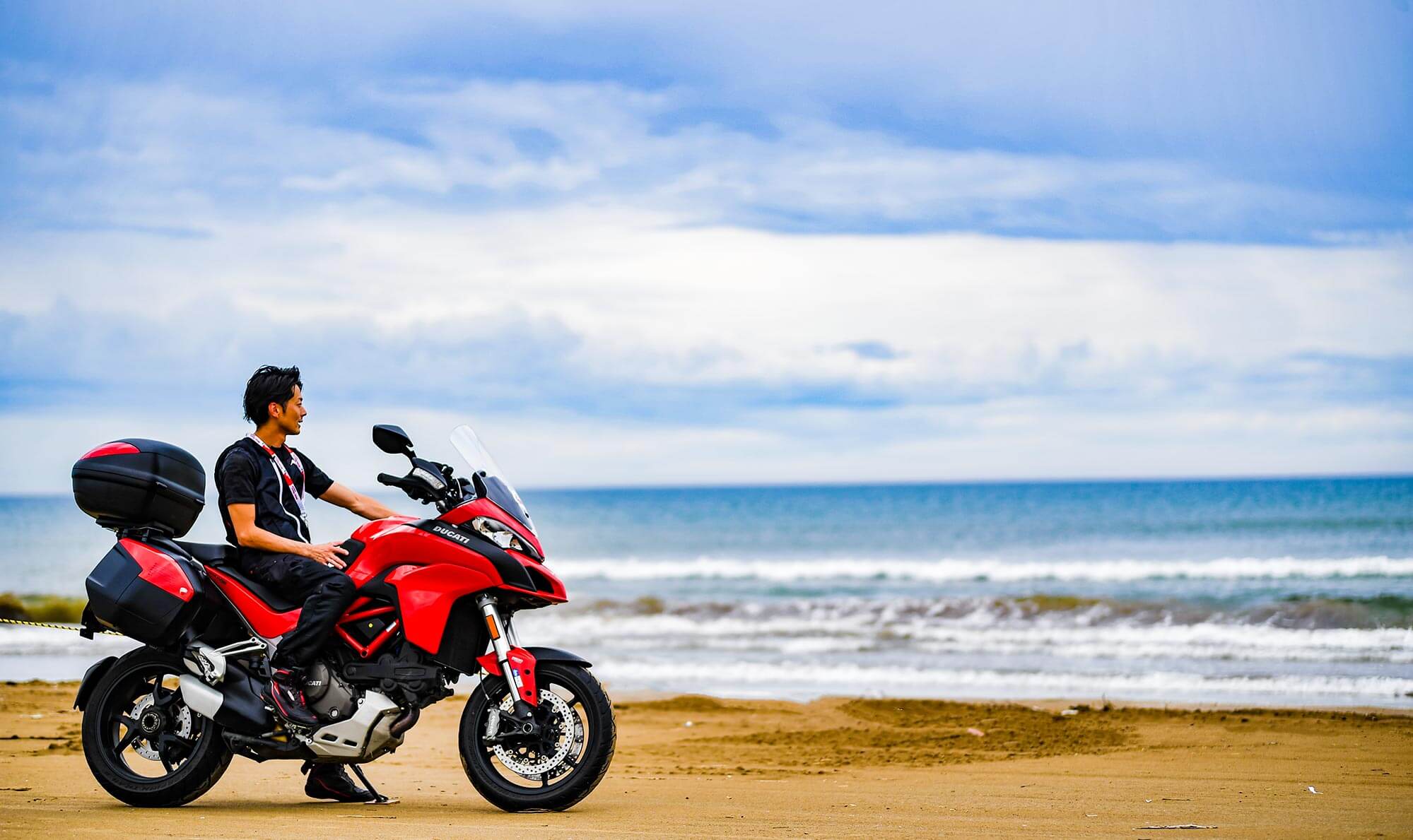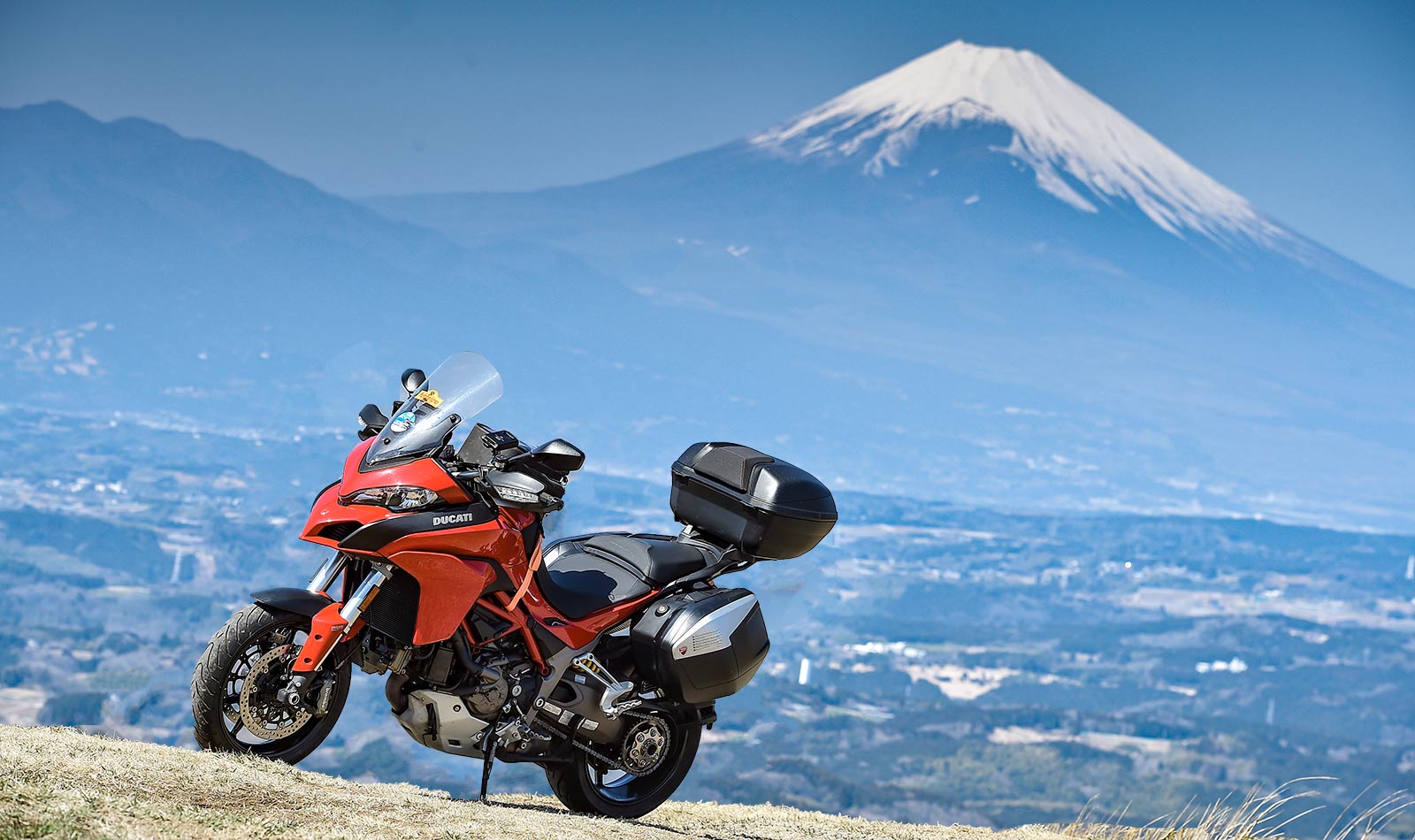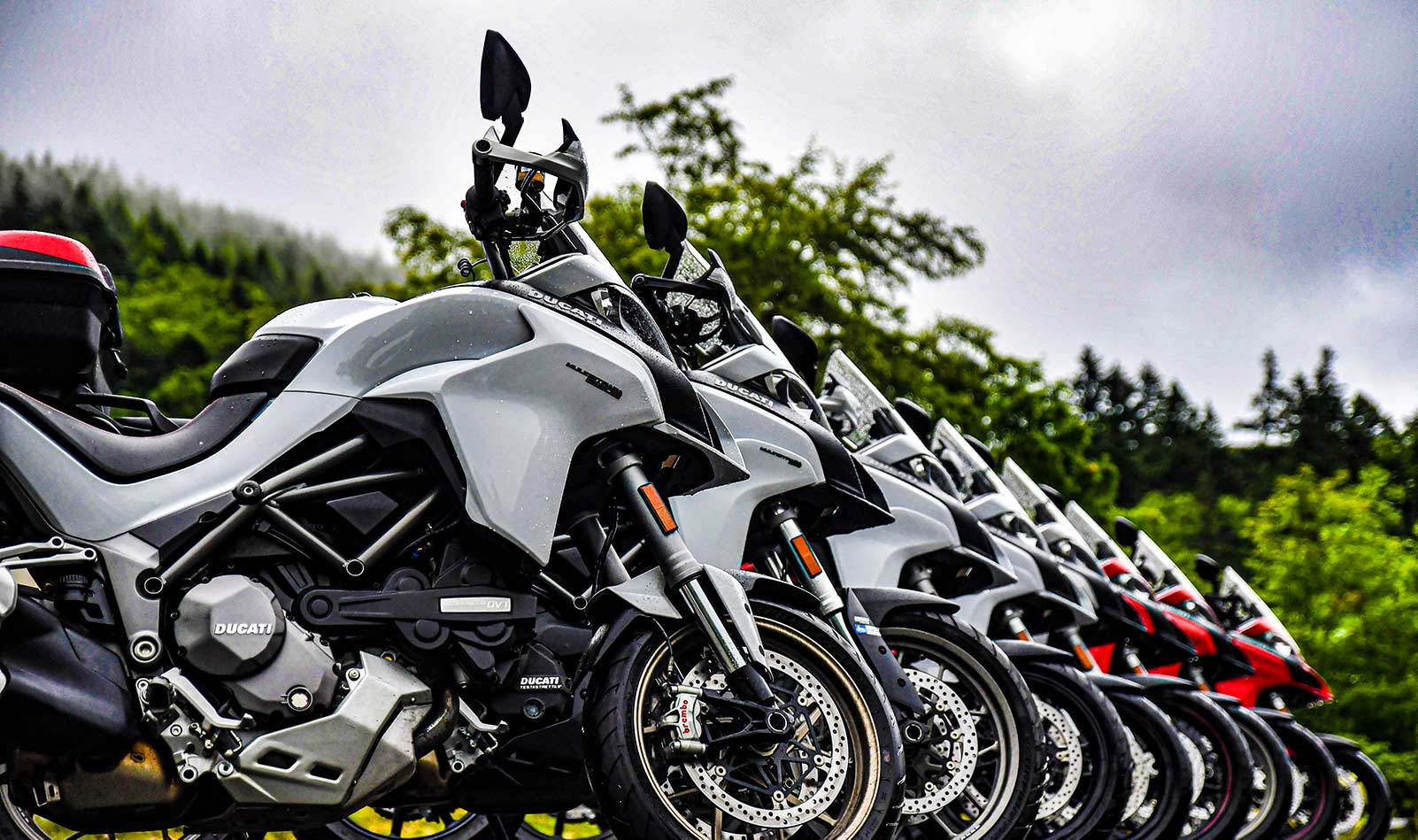 Included in Tour
Vehicle's rental price

Collision damage waiver

ETC card

4 nights overnight hotel accommodations

Route guide

Tour map

Tour road book

Recommended dining, activities and facilities list
Not Included in Tour
Air ticket

Fuel and toll roads fee

Lunches and dinners

Helmets, gears and other optional accessories

Pannier case
Regarding the payment
A 20% deposit on the total tour cost is required to confirm a booking. To be paid within 3 days after the application is done.

Full payment is required until 60 days before the tour starts.

In case of bookings within 60days before the tour starts, full payment is required at the time of the booking.

The payment shall be done by credit card.

There is no security deposit fee.

In case of cancellation of the booking, our cancel policy will apply.

Any change on tour contents will comport a handling charge.