Recommended items for touring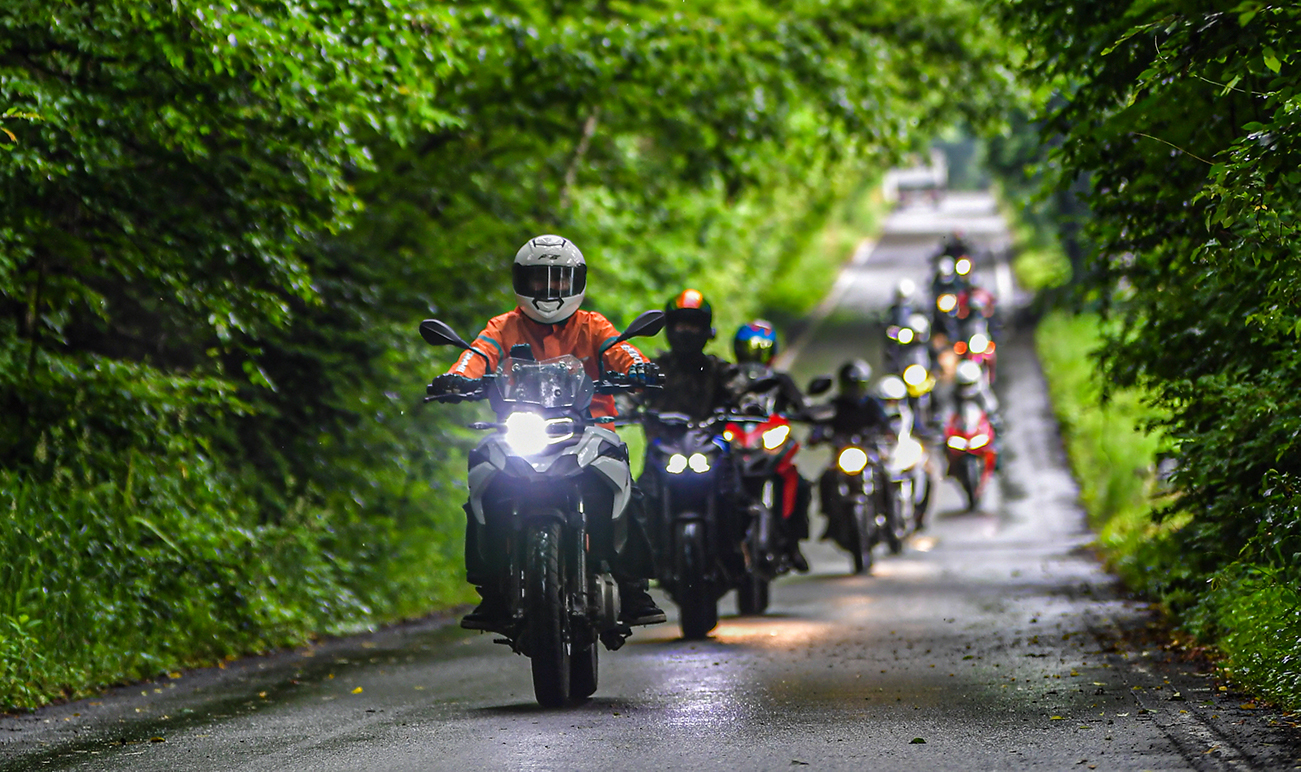 For people who come to Japan from abroad and enjoy tours,
we will introduce the recommended items for a wonderful touring experience.
Riding Clothes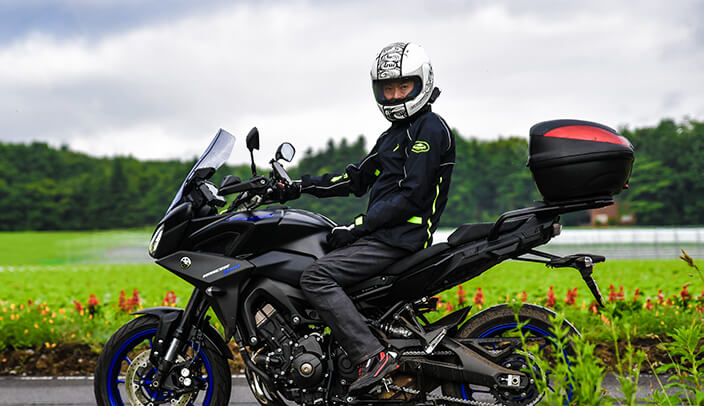 At Moto Tours Japan we believe in safety and for us a good tour is also a safe tour. Therefore we encourage the use of high-quality riding gears full covering your body, possibly with protectors inside.
Also, to let you freely come to Japan without the weight of the riding gears, we provide the rental of a wide range of gears in many sizes.
The winning kit for the perfect rider

Here you are the list of the items we suggest to bring with you for a wonderful and safe tour in Japan.
・Helmet Mandatory by law
・Winter Jacket (leather or Goretex best)
・Trousers (leather or Goretex best)
・Riding boots
・Winter gloves
・Rain gear
Dos and Don'ts of motorcycle wear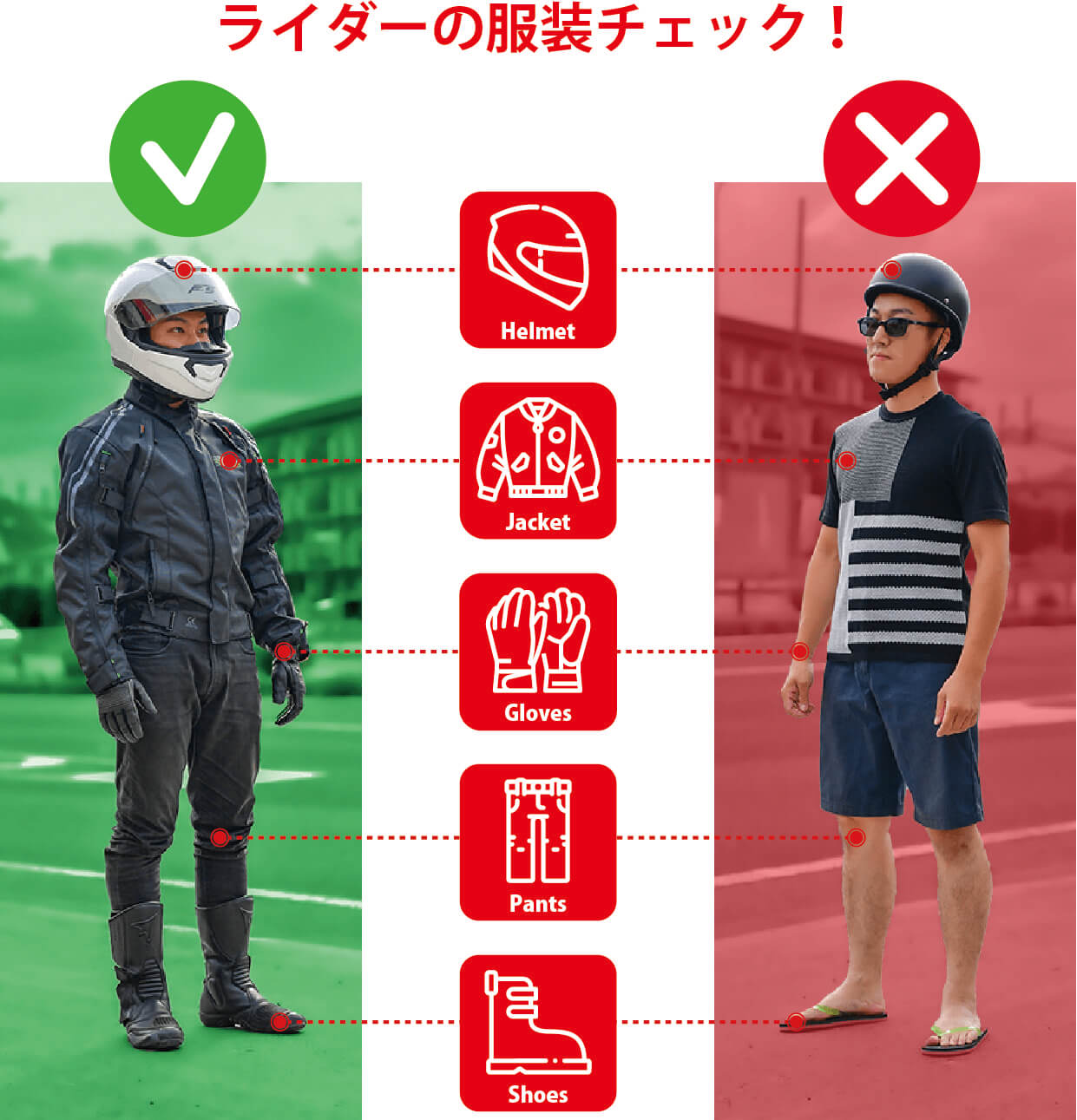 | | |
| --- | --- |
| Helmet | By law we only allow homologated helmets with SG and JIS certifications. |
| Jacket | No T-shirts! Choose a jacket with protectors on shoulders, elbows and breast. |
| Gloves | Protect your hands with a pair of gloves, possibly with knuckles protectors. |
| Pants | No shorts or skirts. Choose long pants, possibly with riding protections inside. |
| Shoes | Avoid open shoes or high heels. The best choice would be riding boots with protections inside. |
Documents
People not holding a Japanese driving license must bring below 3 fundamentals items to legally and safely ride in Japan.
*staff may require a copy of your documents while organizing bookings operations for your motorcycle tour.
For more detailed information regarding the documents you need, basing on your nationality, to safely ride in Japan, check our License Page.
Domestic Driving License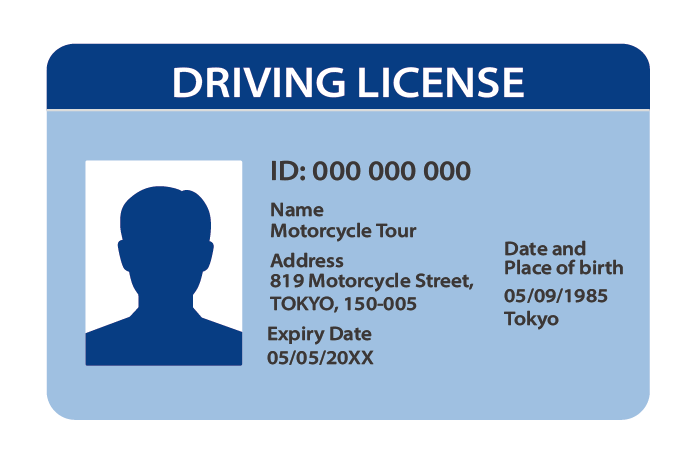 The first, fundamental, item to safely ride in Japan is your domestic license. Also, it must be not expired and valid for riding the vehicle of your choice in Japan.
Passport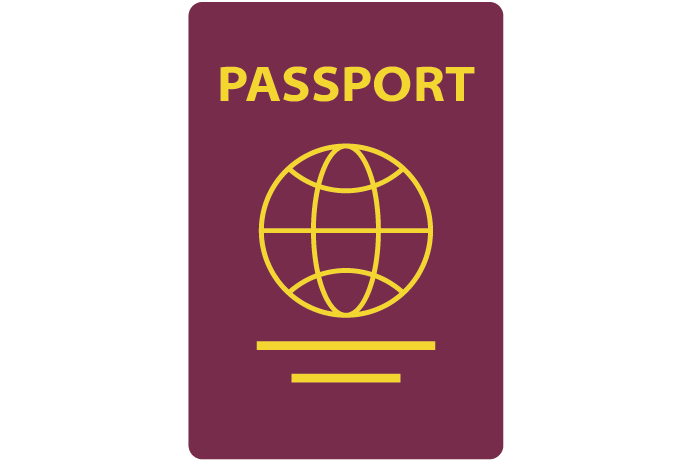 The second important item to ride in Japan for people not resident in this country is the Passport. Bring it with you as a personal document and also as a proof of your legal stay in Japan.

*The time limit for a tourist visa in Japan varies from country to country, so please check your maximum permitted length of stay with the Japan Embassy in your country.
International Driving Permit or Official Japanese Translation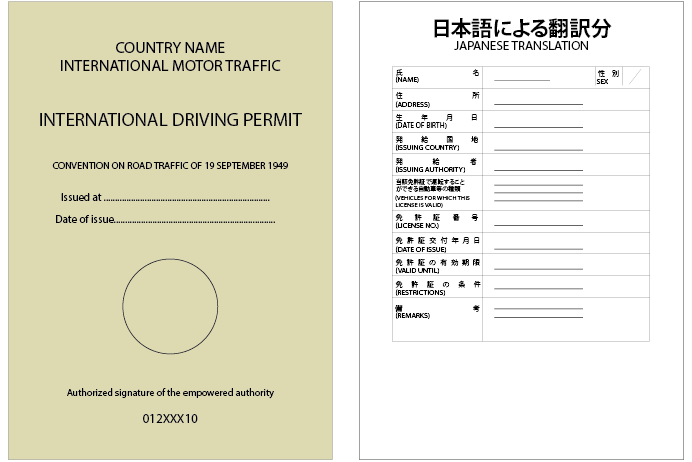 Basing on your driving license issuing country, to drive in Japan you will need an International Driving Permit based on the 1949 Geneva Convention on Road Traffic or an Official Translation of your Driving License made by the Japanese Automobile Federation (JAF).
To check which one of these two documents you will need basing on your country, check our License Page.
Riders coming from countries under the International Driving Permit have to make sure to have the stamp on the A section for motorcycle riding.Also, they must make sure to receive a 1949 Geneva Convention based International Driving Permit, since there is also another International Driving Permit based on 1968 Vienna Convention on road traffic, which is not accepted in Japan.
People with a Japanese driving license and with Japanese residence do not need any other documents. However, we suggest to always keep with you your Visa and your Passport.
Money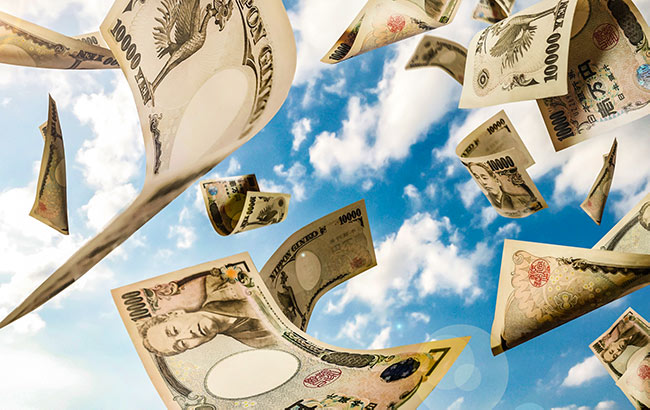 Despite its technological image, Japan is still a cash-oriented society – so bring plenty of cash. Most of the shops and local restaurants only accept payment in cash, particularly in rural areas. You will need to carry more cash than you're used to. Luckily, Japan is very safe, so you will not need to fear it. Ideally, you should purchase yen in your home country, but you can also exchange money in Japan at the airport, and at currency exchanges in any big city. Alternatively, more and more ATMs are starting to accept international cards – especially those in convenience stores. Before you go, get the complete lowdown on cash, cards, and ATMs in Japan. Don't forget to let your bank and credit/debit card provider know that you'll be abroad to help ensure you can use your cards while you're away. If you're not sure exactly how much yen to bring, check out our article about prices in Japan.

Useful Apps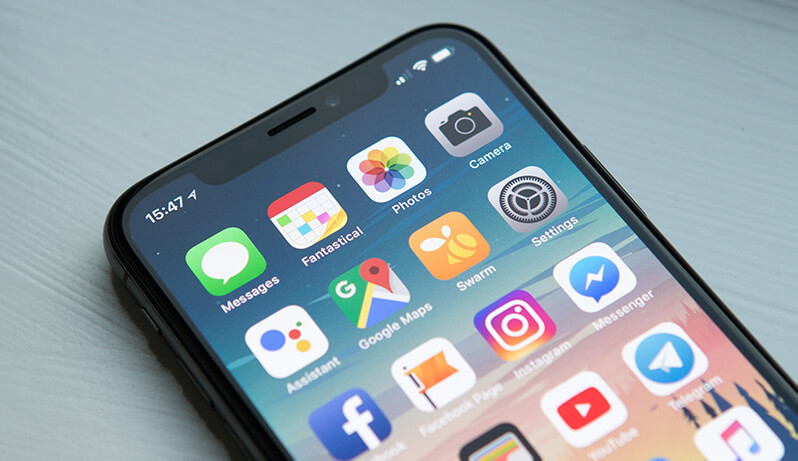 Google Map (or other navigation apps)
We will hand out the Google Map URL from the departure store where the tour route was displayed.
(Can also be used offline)
Google Translate
Sometimes in Japan, especially in peripheric or mountainous areas, English might become uncommon within the local population and not being able to speak Japanese might be a problem and you might need some "help" in communication.

"Google Translate" is a translation application that not only translates text you enter but also supports cameras, sounds, and handwriting. (Can also be used offline)
※Attention: It is necessary to download the target language beforehand
In order to use Google Translate offline, it is necessary to download the target language beforehand in an environment where the Internet is available.


Electricity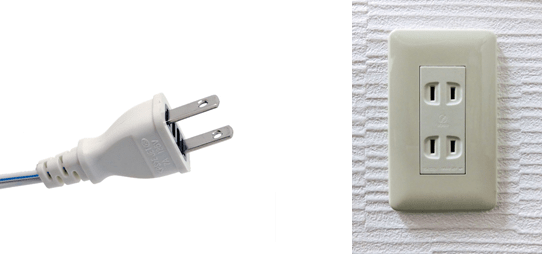 The voltage in Japan is 100 Volt, which is different from North America (120V), Central Europe (230V) and most other regions of the world. Japanese electrical plugs are type "A" which have two, non-polarized pins, as shown above. They fit into North American outlets.
Japanese power outlets are identical to ungrounded (2-pin) North American outlets. While most Japanese outlets these days are polarized (one slot is slightly wider than the other), it is possible to encounter non-polarized outlets in some places.
Some North American equipment will work fine in Japan without an adapter and vice versa, however, certain equipment, especially equipment involving heating (e.g. hair dryers), may not work properly or even get damaged.
The frequency of electric current is 50 Hertz in Eastern Japan (including Tokyo, Yokohama, Tohoku, Hokkaido) and 60 Hertz in Western Japan (including Nagoya, Osaka, Kyoto, Hiroshima, Shikoku, Kyushu); however, most equipment is not affected by this frequency difference. A possible exception are timing devices such as clocks.
Other Important Items
・Tshirts, inner shirts
・Snickers
・Small towel
・Underwear
・Camera
・Plug outlet converter
・Medicines
・Mobile Battery
Here we are! Now you know what is better to bring with you when joining one of our tours.
For any other further questions, contact us at info@mototoursjapan.com
We are looking forward to welcoming you!