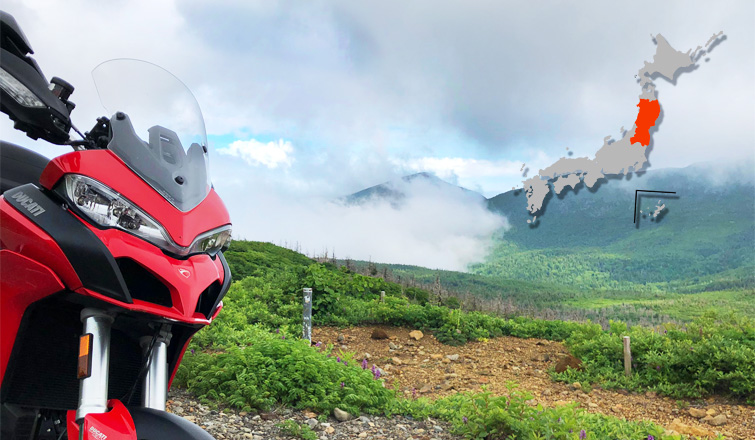 The "Revival of Tohoku Area" Motorcycle Guided Tour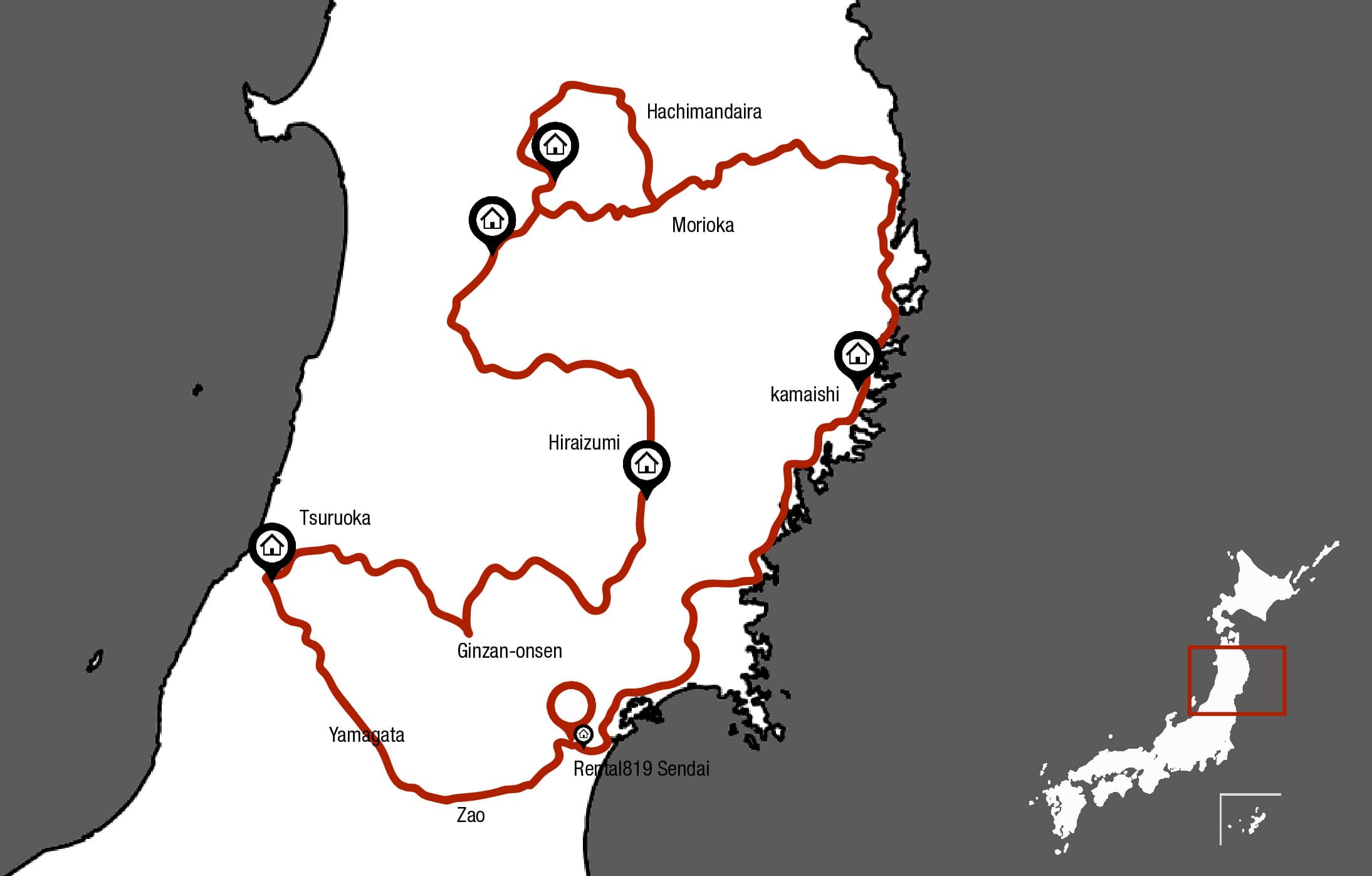 Miyagi Departure / 7Days / 6Nights
The Tohoku area of Japan is not yet well known by many countries, let alone many Japanese people who have never been there, even though it has its own unique and original beauty. Our tour is a special chance to be able to discover not only popular sightseeing spots and roads but also a secret that only Tohoku area has to offer! We will visit Zao Okama Crater, Ginzan hot springs, as well as Chusonji temple which are kinds of popular spots, in addition to hidden delights such as Geibikei Gorge, Ryusendo, and Studio Sedic Shonai, which is the largest open film studio set of its kind in Japan, where we can enjoy the world of a Japanese movie for all ages etc.… this tour is densely-packed with many differences compared to other tours. Naturally of course, we love to ride a motorcycle on the fantastic winding roads of Tohoku too! Let's enjoy riding whilst taking in views of spectacular mountains, lakes and each beautiful spot.
*Japanese riders are welcome to this tour, so there might be a chance to interact with Japanese riders !
**Note: Schedule/route may subject to change without notice due to weather condition , volcanic activity, the status of facility restoration work, etc.


2024 Tour schedule
Please choose your preferred departing schedule.

This is a guided tour which will give you the possibility to enjoy Japan in total security with a tour guide and a support van accompanying you.

*Be aware that in case the minimum number of passengers is not reached, the tour may be canceled.

*If these schedules do not suit you, please have a look our "self-guided tour" (no attendants, no support van). It is more flexible than guided tours.
*This video is an image of the same area as this tour. It is different days and facts from this tour.
Tour Facts
Tour
The "Revival of Tohoku Area" Motorcycle Guided Tour

【GTTH01】

Schedule

| | |
| --- | --- |
| DAY 1 | Briefing Day |
| DAY 2 | Store → Otokoyama sake factory → Kamaishi |
| DAY 3 | Kamaishi → Ryusendo cave → Lake Tazawa |
| DAY 4 | Tazawa Plateau → Hachimantai Aspite Line(riding) → Hokusen |
| DAY 5 | Hokusen → Chusonji temple → Hiraizumi |
| DAY 6 | Hiraizumi → Ginzan-Onsen → Tsuruoka |
| DAY 7 | Tsuruoka → Zao Okama Crater → Store |

Days
7 days, 6 nights
Store
Rental819 Sendai

Hotel Rank

★★★☆☆

Meals

6 Breakfast, 6 Dinner

Total distance
1,300 km
Difficult

Sightseeing

Food

History culture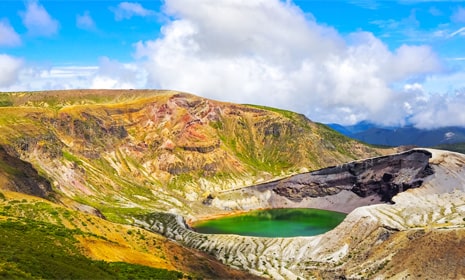 Zao Okama creater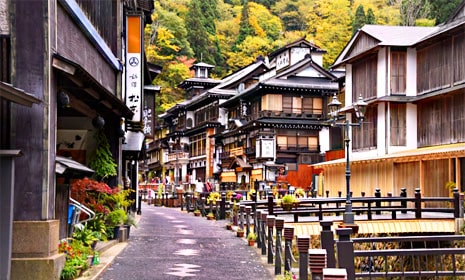 Ginzan Onsen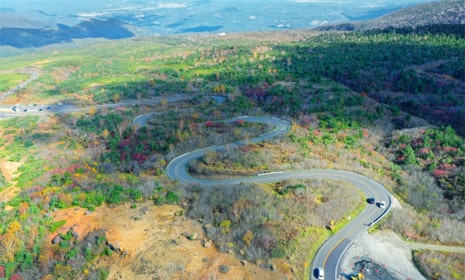 Zao Echo Line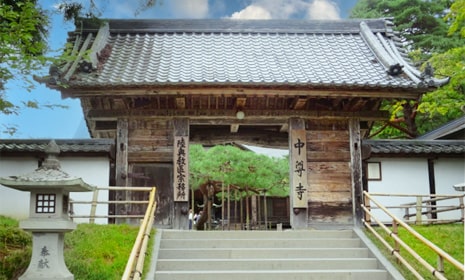 Chusonji temple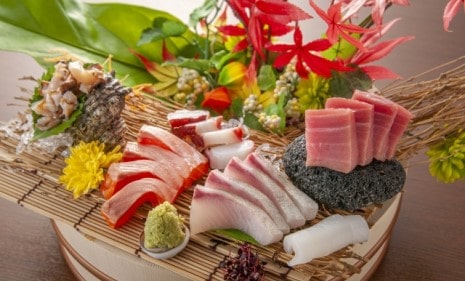 Fresh Seafood *image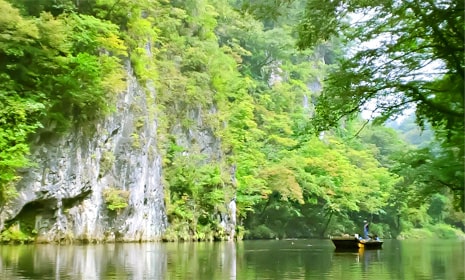 Geibikei Gorge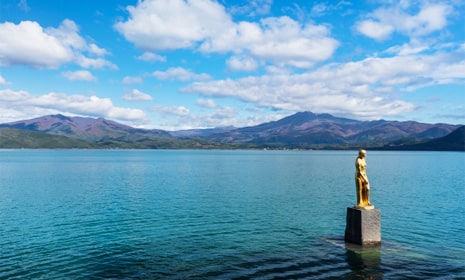 Lake Tazawa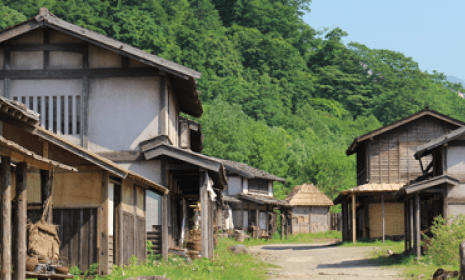 Studio Sedic Syonai Open set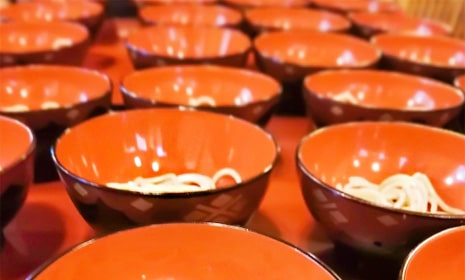 Wanko-Soba
◎ Included in Tour
Guide on motorcycle

Support Van

Vehicle's rental price (with top case*)

Collision damage waiver

ETC card rental fee

Smartphone holder

6 nights overnight hotel accommodations

6 breakfasts/6 dinners

Route guide

Tour map

Tour road book

*The possibility to attach a top case depends on the specific motorcycle. If your chosen motorcycle is unable to fit a top case, please be aware in advance. If you wish to have a top case, be sure to check in plenty of time to avoid disappointment. Please also note that in the unlikely event of you not have checked in advance, that we reserve the right to not refund the option fee for that specific item, thank you for your prior understanding.
Pricing
| | |
| --- | --- |
| Motorcycle | Price* |
| P-3 | 540,000 yen |
| P-4 | 567,000 yen |
| P-5 | 587,000 yen |
| P-6 | 602,000 yen |
| P-7 | 623,000 yen |
| P-8 | 650,000 yen |
| Tandem | 435,000 yen |
| pre/after-tour stay arrangement | +10,000 yen~ (Single room +20,000yen~) |
*TWIN SHARE Price (Single use : +120,000 yen for 7days)
| | |
| --- | --- |
| Options(Reservation required) /DAY | Price |
| Helmet (Day 2/and then daily) | 1,000 yen (+200 yen) |
| Gloves (Day 2/and then daily) | 300 yen (+100 yen) |
| Jacket (Day 2/and then daily) | 500 yen (+200 yen) |
Reccomended Motorcycles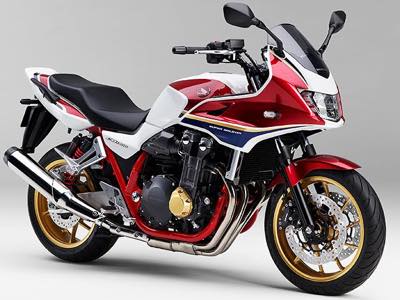 Honda / CB1300 (P-5)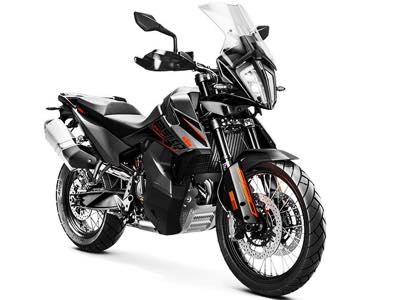 KTM / 890Adventure(P-5)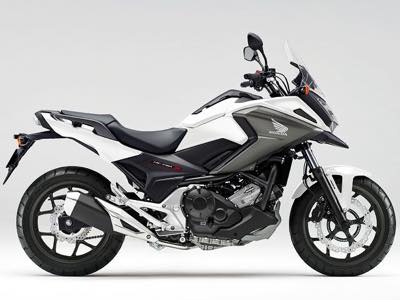 Honda / NC750(P-4)
Are you interested in the other types of motorcycles? *Jumping to rental819
Website
---
---
Itinerary
DAY1 & 2 : Briefing and Welcome Party & Departure(Sendai)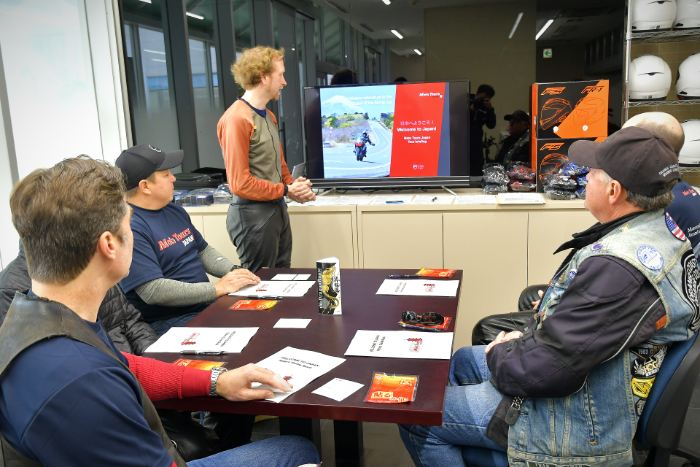 On the day before our departure, our tour guides will hold a full briefing, to explain about your tour in order to let you enjoy your tour in here Japan in with confidence and fun. They will explain about Japan's riding rules, differences unique to Japan,the national culture, and of course your tour schedule in detail. On the departure day, finally we get on our bikes and start! On these important initial two days, whilst taking in the scenery of the beautiful rias coast, we will go all the way to the north eastern coastal area of the Tohoku region. Winding roads that curve and take in differing altitudes on the Rias Blue Line connect Ishinomaki city and Ogatsu area, as well as riding through Onagawa town. We'll meet majestic landscapes of fascinating coastal twisty roads after passing through fresh verdure trees with tunnels of sunlight filtering through them. We are sure that you'll enjoy the changes of scenery, woven throughout by a beautiful ocean and mountains, which forms just one part of this magical start to your Tohoku experience.
DAY3 : Kamaishi→Lake Tazawa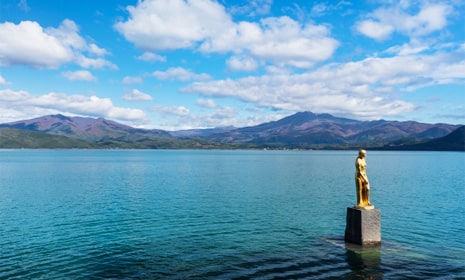 For the third day we will head further north and then west, into the deep green mountains. The first spot we will visit is the area which was destroyed by the infamous tsunami (tidal wave) of the Great East Japan Earthquake; this is unmissable for a visit to the Tohoku area. You'll surely feel the efforts and strength of heart and mind of the people who have rebuilt the town beautifully, and yet to be able to live there comfortably. This day would be a precious day for you to touch local Japanese history more closely during this fun travel.
With our thoughts on the ocean and our surroundings, the next place on our schedule will be to go to Ryusendo Cave, which is one of Japan's three largest limestone caves. These are full of highlights such as Gekkyuden, which is a location fantastically staged with LED lights, scenes interwoven by various natural stalactites, as well as three underground lakes. Why don't we take a refreshing rest beside the blue lakeside?
DAY4 : Lake Tazawa→Senhoku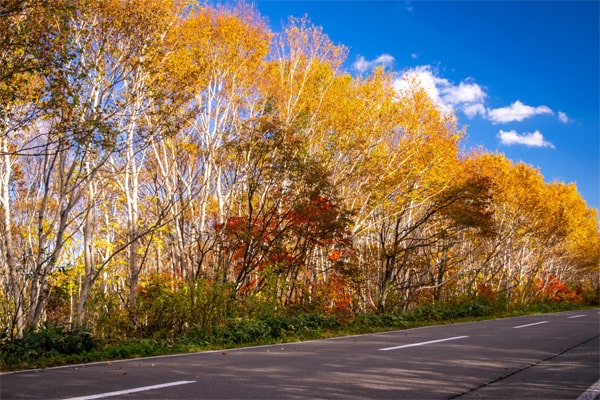 Waking up feeling refreshed by the blue of Tazawa Lake in the morning, today'll be about enjoying some of the best motorcycle roads that Tohoku has to offer! On the Hachimantai Aspite Line road which bridges Iwate and Akita prefectures, you can see magnificent scenery such as Mount Iwate to your south, rich forests all around, and blue lakes.
You can enjoy a Japanese-style ranch and dairy products at Koiwai farm where we will stop by on our way. Morioka in Iwate now has green , leafy farms, which is a far cry from the volcanic ash zone which it used to be before being turned into one of the most well-known national farms. These now famous goods are available for purchase at supermarkets and convenience stores all over Japan now. After finishing the tour, let's try to find their mark somewhere before leaving Japan!
DAY5 : Senhoku→Hiraizumi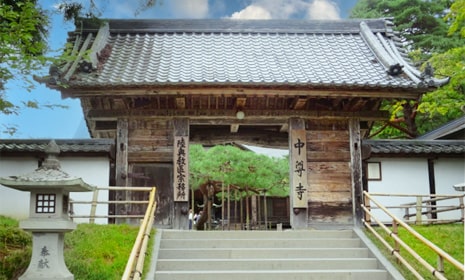 We can say two locations from this day are full of highlights especially for sightseeing on this tour! First of all, we will visit Geibikei Gorge, which is one of the top one hundred views of Japan, and you can raise your eyes to a powerful limestone quay over 50metres in height. There we plan to experience a boat tour where you can go down the river streaming between the quay. This'll be followed by visiting Chusonji Golden Hall which is a representative architecture of the Heian period of Japan (about AD 800) and is a national treasure. Here we can enjoy learning about pre-feudal and feudal Japanese history in Hiraizumi, which provides a rich insight into this historical area as well as a on a national level. Moreover, you can have a type of local soba (buckwheat noodles) which is one of Iwate specialties! The noodles come one after another until you say stop! Well, how much do you think you can you eat…?
DAY6 : Hiraizumi→Tsuruoka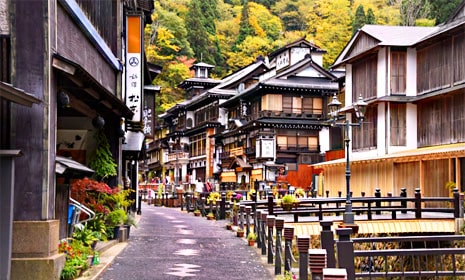 The penultimate day of the tour, we will ride westwards, riding through tranquil mountain and country roads. We will head to Studio Sedic Shonai film set, which is a huge open studio, well-known and loved for the black-and-white samurai "chanbara" films, as well as including such famous movies such as "Departures"," Oshin", and so on have been created here. In addition, when the movies turned to using colour movies like many overseas countries, the Taisho romance (about AD 1900), you might feel it in Ginzan-onsen which is a hot spring spot famous for nostalgic views of the town. It is the one of big highlights of the Tohoku tour that you can enjoy time travel like this….
DAY7 : Tsuruoka→Sendai(Miyagi)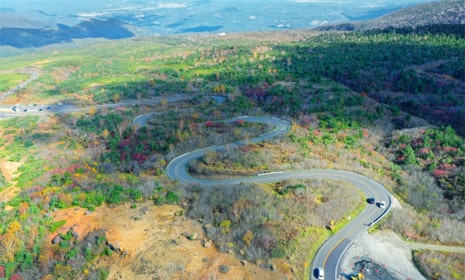 The final day of the tour! We start riding on leisurely roads in Tohoku you have been getting used to ride, and towards our goal of reaching Sendai. The highlight of the day is Okama crater and the last riding on Zao Echo Line to our destination! You'll enjoy fun twisty roads, fluttering breezes and keep climbing through pleasantly cool mountain roads… there the brilliant Okama crater waits for you. The colour of the water changes everyday! One day it may be deep green, another day, cobalt blue or emerald, because of the water quality and sun light.
Then let's head back to Sendai. Please enjoy the last ride of day right up until the end, remembering memories of that ocean view or architecture that you saw on the first few days, and the priceless time you have spent with your friends etc. At our destination shop, all our staff are looking forward to giving you a warm welcome back!
---
---
Departing Store
Rental819 Sendai Store
Address
〒980-0805

8-18 Otemachi, Aoba ward, Sendai city, Miyagi

TEL
022-211-5819
<Nearest Airports>

Sendai Airport
About 50 minutes by train or bus
About 35 minutes by car

<Nearest Station>
Omachi nishi koen station/Sendai subway Tozai Line
About 3 minu on foot
---
---
Regarding the payment
A 20% deposit of the total tour cost is required to confirm your booking. This is to be paid within 3 days after the date of application is done.

Payment in FULL is required at least 60 days before the tour starts.

In case of bookings within 60 days (ie. Less than 60 days) before the tour starts, payment in FULL is required AT the time of the booking.

The payment shall be done by credit card.

There is no security deposit fee.

In case of cancellation of the booking for any reason, our cancellation policy will apply.

Any change to tour contents will incur a handling charge.
---
---
Show me more tours