Ride The Dragon Route Guided Tour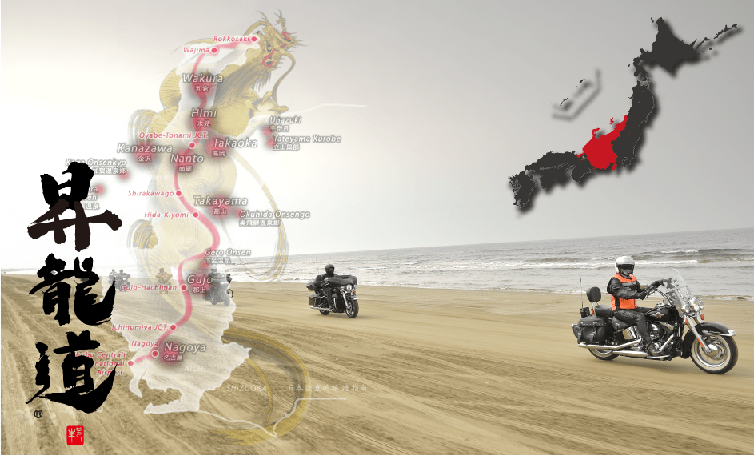 Nagoya Departure / 7 Days/ 6 Nights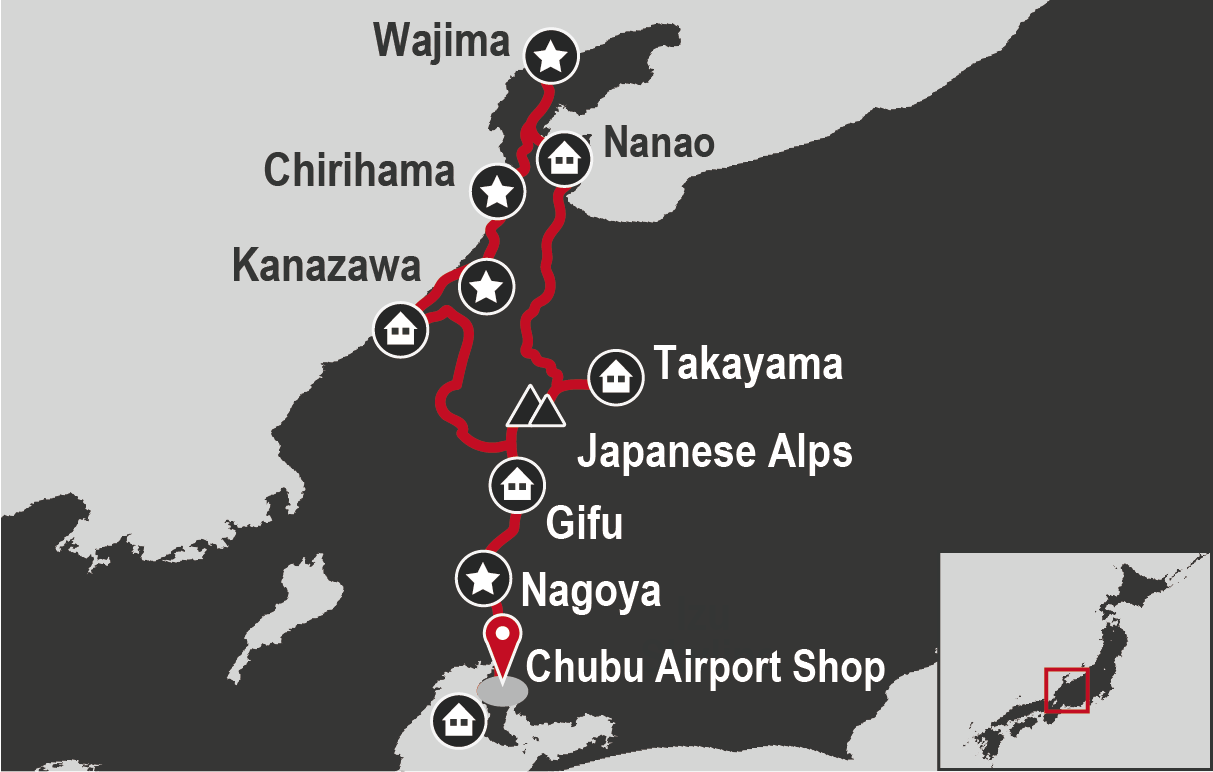 Can you imagine? Riding through Japan on a rising dragon shaped road, passing through several of the most fascinating places in all Japan.The world heritage Shirakawa-go and its steep thatched roofs, resembling the hands of a Buddhist monk in pray. The gorgeous Noto Peninsula, stage of the legendary Genpei War, with its gorgeous coastal scenery and the luxurious Wakura Onsen.And then, the dream road no one can ever imagine: Chirihama! The only one riding beach in all Japan! Going on the motorcycle of your dreams, enjoying the energizing sensation of the bright blue see at less than one foot from your tire. A unique riding experience you will never forget!
2022 - 2023 Tour schedule


Please choose your preferred departing schedule.

This is a guided tour which will give you the possibility to enjoy Japan in total security with a tour guide and a support van accompanying you.

*Be aware that in case the minimum number of passengers is not reached, the tour may be canceled.
Tour Facts
Schedule

| | |
| --- | --- |
| DAY 0 | Briefing Day |
| DAY 1 | Nagoya → Atsuta Shrine → Gifu |
| DAY 2 | Gujo Hachiman → Motorcar Museum → Awara Onsen |
| DAY 3 | Kenroku Garden → Chirihama Nagisa Drive Way→ Keta Shrine |
| DAY 4 | Urushi Wax Factory → Rice Terraces → Seirin Temple → Noto peninsula |
| DAY 5 | Kanayamachi → Wakatsuru Sake Brewing → Shirakawa-go → Takayama |
| DAY 6 | Takayama Town → Seki Katana Museum → Store |

Days
7 days, 6 nights
Store
Meito
Hotel Rank

★★★☆☆

Total Distance
1,074 km
Difficult

Sightseeing

Food

History culture

Model Course
Briefing and Welcome Party

On the day before our departure, our tour guides will hold a brief meeting time to let you enjoy your tour in Japan in with security and fun. They will explain you Japan's riding rules, peculiarity, Japanese culture and of course your tour schedule in detail.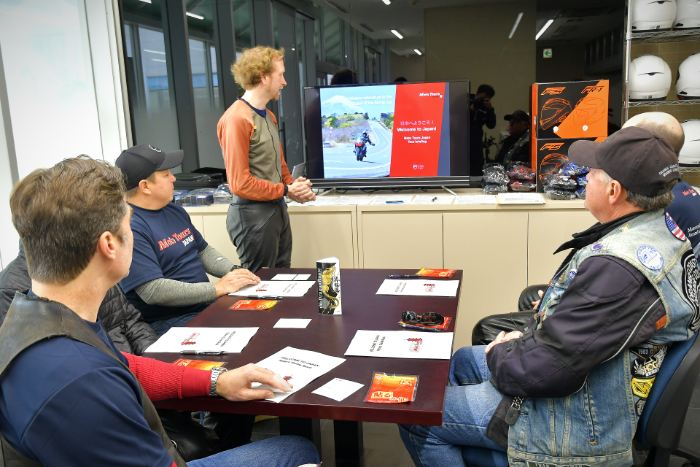 Nagoya → Gifu

After the first briefing and some kilometers on the road, we will visit the Nagoya Castle、built in the beginning of the Edo Period and one of the most popular castles in Japan. We will then move to Atsuta Shrine, ancient structure enshrining the Sun Goddess Amaterasu and store of the the sacred sword Kusanagi, one of the three imperial treasures. At lunch we will have a local delicacy: Hitsumabushi, Nagoya specialty made of grilled fresh water eel are served over rice. After lunch we will ride to a place called Heaven's Green Tea Fields in Gifu. We will stop for a while, maybe a cup of green tea, and go ahead to the hotel we stay over tonight.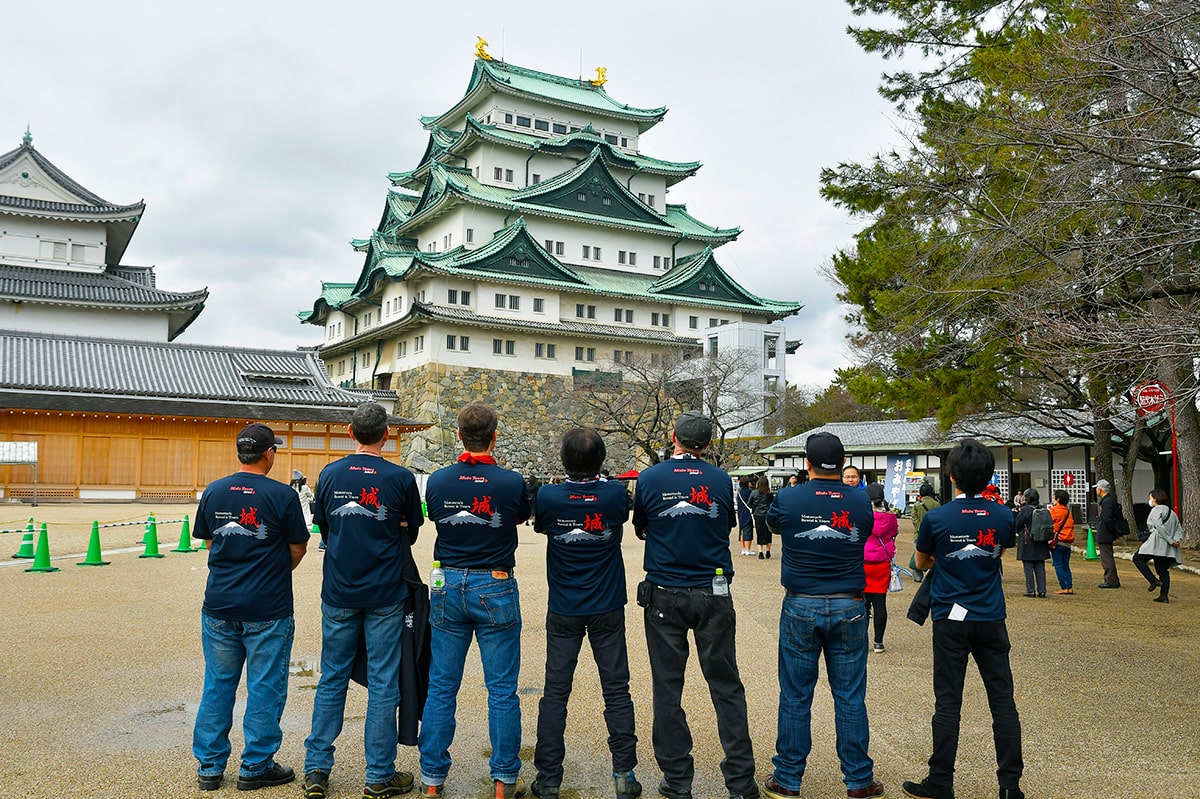 Gifu → Ishikawa

Today we will ride north to Ishikawa for a beautiful ride into the mountains. First stop will be Gujo Hachiman Castle Town, famous for plastic sample foods. You can actually try making a sample food. Then, we will stop at Road Station Kuzuryu for lunch. Please enjoy local foods. Today's other highlight is the Japan Automobile Museum. Established in 1978 by Shoso Maeda, popular entrepreneur, with the aim to display his personal collection of cars, including some historically iconic Japan's commercial vehicles, but also ordinary vehicles, embodying the authenticity of the ordinary life Japan in the last years. Tonight, we will stay at traditional Japanese hotel, Ryokan. Please enjoy delicious dinner and hot spring bath in Awara Hot Spring Town.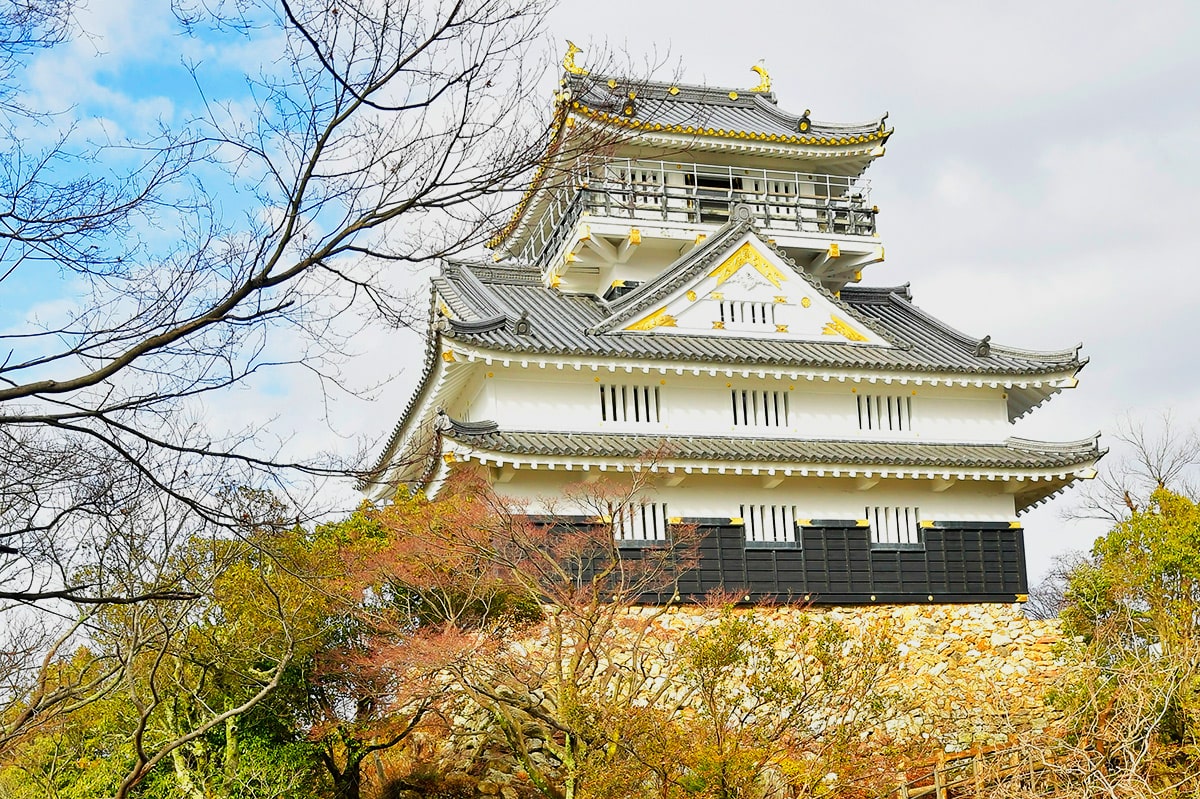 Ishikawa → Nanao

Today we will visit first Kenrokuen, which is justifiably classified as one of Japan's ""three most beautiful landscape gardens". Opened to the public in 1871, Kenrokuen features a variety of flowering trees, giving the garden a different look in each season. We will continue to the north to enjoy some extraordinary beach ride on the legendary Chirihama beach, the only beach driveway in Japan. We will then move to the Keta Shrine, Shinto shrine with a history as a holy spot datings back over 2000 years. This shrine enshrines the deity Okuninushi, who is a god of finding true love. We will then end our day into a luxury hot spring resort by the sea.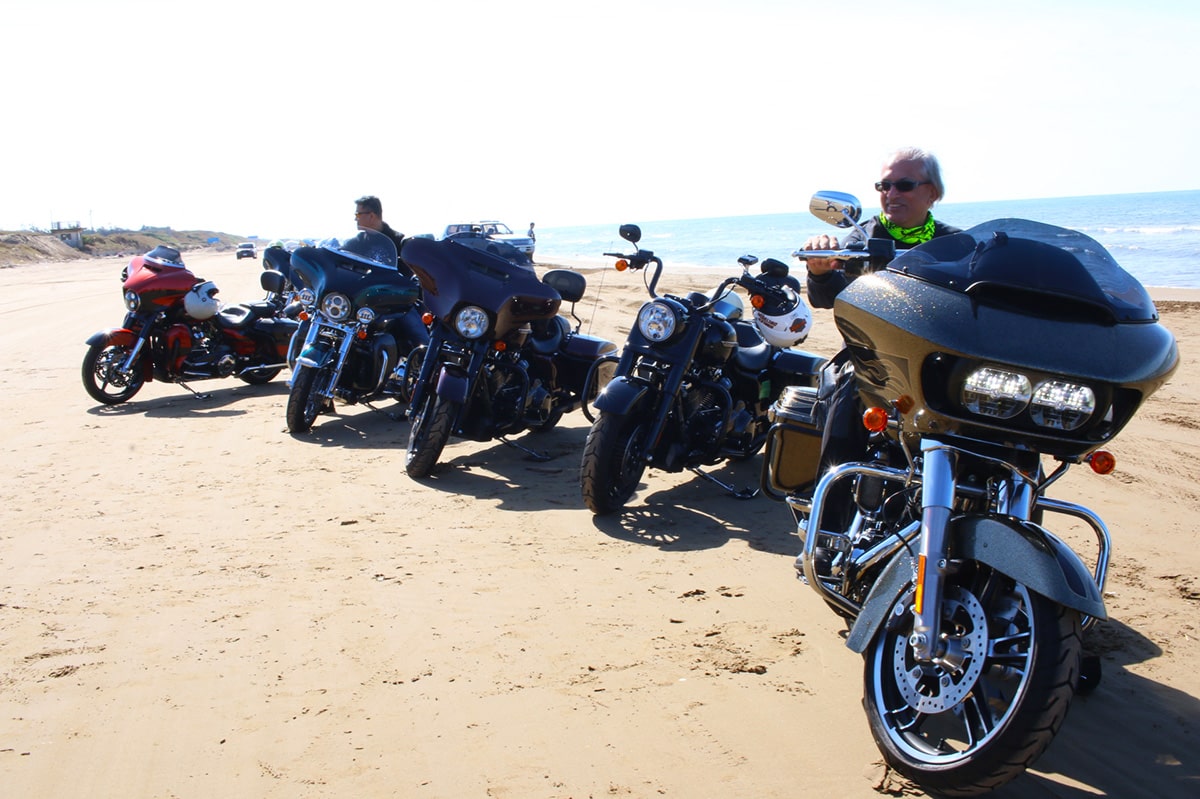 Nanao → Himi

Lacquerware is one of the traditional crafts in Japan. Today we will continue riding up to the north by visiting the Shioyasu lacquerware factory, one of the most old wax factories in the country. It takes so much time to complete one craft. You will be able to see artisan actually making lacquerware piece. After visiting Shioyasu, we will ride to the east side of the Peninsula with a beautiful view of the Senmaida, a hillside of terraced rice fields along the Sea of Japan with over 2000 small rice fields that must be worked by hand. Today, we will go back to the Ryokan early that you can enjoy and relax. It is famous for the beautiful sun set view from the ryokan. There is optional experience of Sutra copying and Zen meditation in Shorin Temple.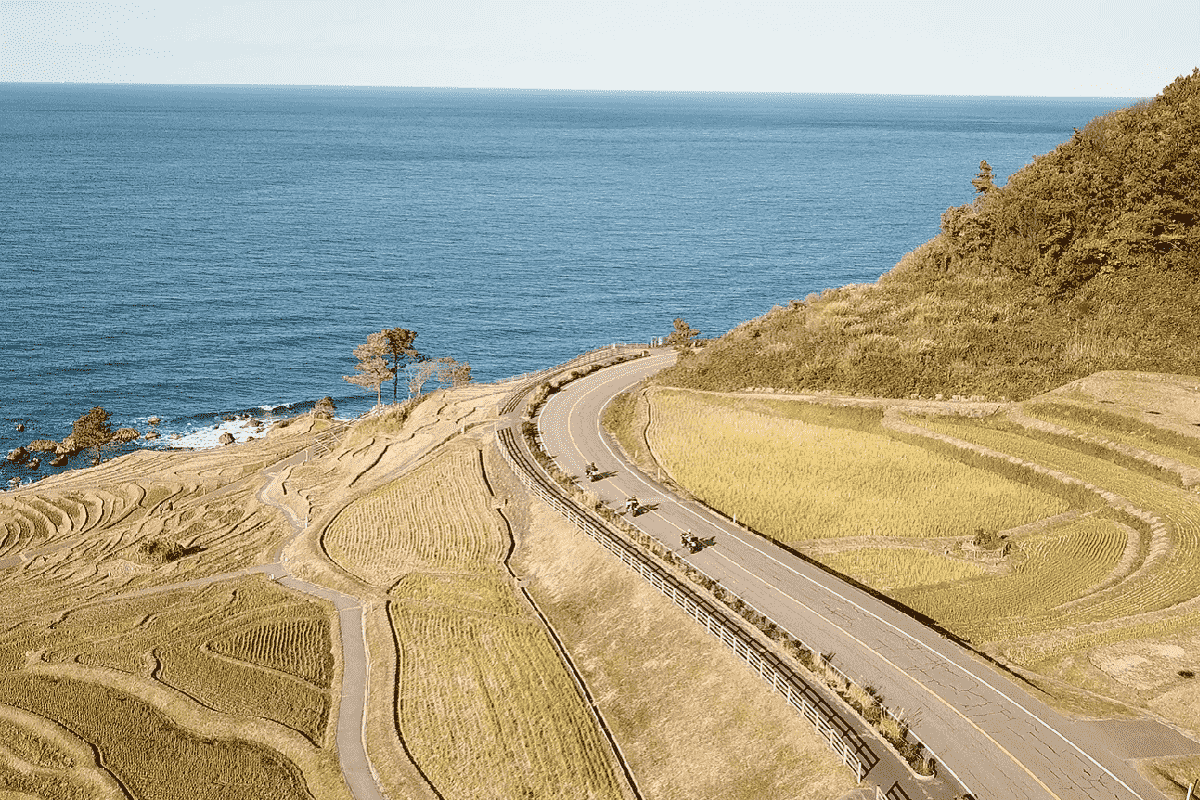 Himi → Hida

Today we will first experience Japanese tea ceremony in Kanayamachi. Maccha will be made one by on e in front of you and will be served with seasonal sweet. After tea ceremony, we will go ahead to Takaoka which is famous for fresh seefood. Please enjoy really fresh tast of sashimi and sushi. In the afternoon, we will ride to Sake and Wisky brewing factory. You can learn history and how sake is made, and also there are many photogenic spots in the factory. We will then ride to the south to the World Heritage site of Shirakawago,with their traditional gassho-zukuri farmhouses, some of which are more than 250 years old. Tonight, we will stay in Hida, which is famous for Hida beef! Fresh seefood for lunch, tasty beef for dinner.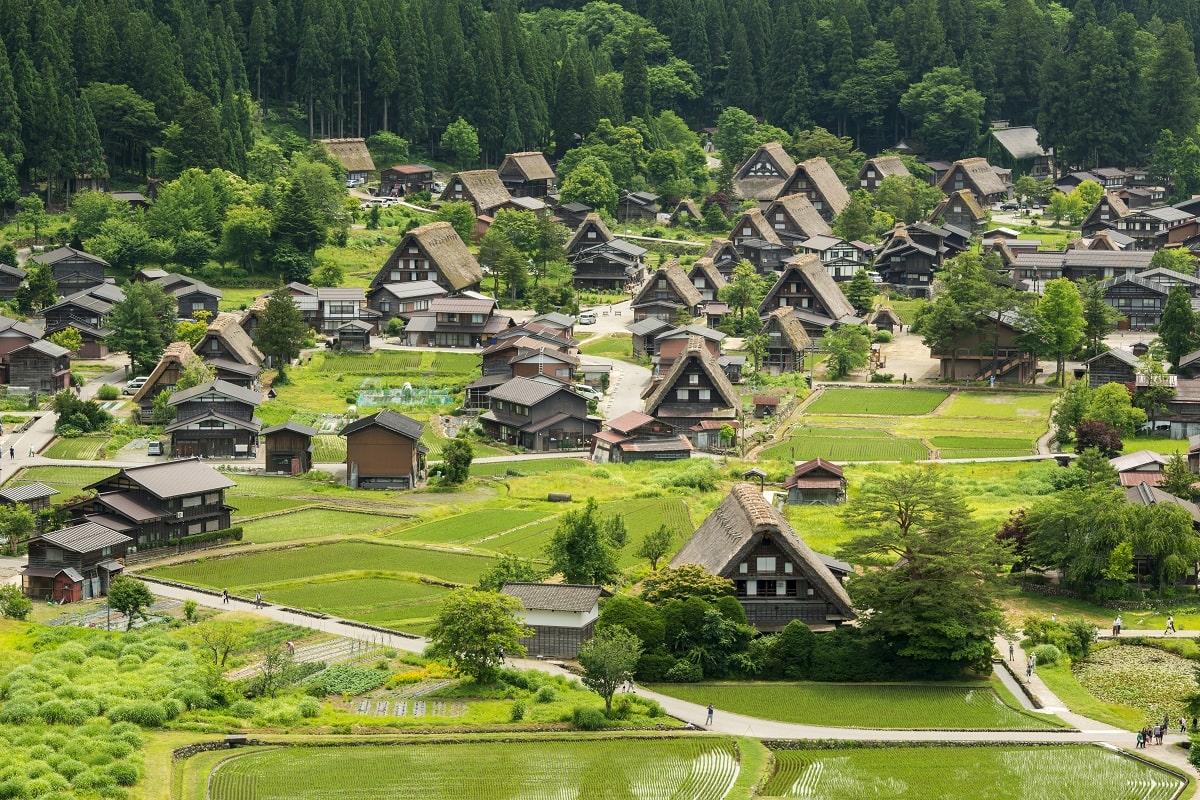 Hida → Nagoya

Our last day we will ride on the Seseragi road, heading back to Nagoya along the Japanese Alps. We will stop at Seki, famous in in the country for being the base city for most of Japan's cutlery industry. Here we will enjoy a katana performance and we will then have a unique visit into the laboratory to take a look at an authentic katana laboratory at work. We will then go back to the shop to return our vehicles.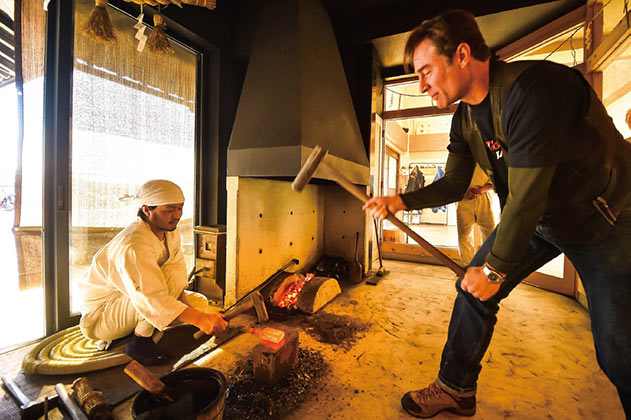 Gallery
Pricing
| Motorcycle | Price* |
| --- | --- |
| P-3 | 432,000 yen |
| P-4 | 454,000 yen |
| P-5 | 462,000 yen |
| P-6 | 473,000 yen |
| P-7 | 492,000 yen |
| P-8 | 514,000 yen |
| Tandem | 302,400 yen |
| pre/after-tour stay arrangement | from +10,000 yen (Single room from +20,000yen) |
*TWIN SHARE (Single use : +120,000 yen/7days)
| Option(Reservation required) /DAY | Price |
| --- | --- |
| Helmet(Day 2/and then daily) | 1,000 yen (+200 yen) |
| Gloves(Day 2/and then daily) | 300 yen (+100 yen) |
| Touring Net(Day 2/and then daily) | 100 yen (+100 yen) |
Types of Motorcycles
*To Rental819 website
Departing Store
Meito Store
Address
〒465-0025
3-1903 Kamiyashiro, Meito, Nagoya, Aichi
TEL
052-709-5077
<Nearest Airports>

Chubu International Airport
Classified as a first class airport and is the main international gateway for Chubu ("central") region, it is an international airport on an artificial island 35 km south of Nagoya.

Kansai Airport
An international airport located on an artificial island in the middle of Osaka Bay off Honshu shore, it is the international gateway for Japan's Kansai region, which contains the major cities of Kyoto, Kobe, and Osaka.
Included in Tour
Guide on motorcycle

Support Van

Vehicle's rental price

Collision damage waiver

ETC fee

ETC card

6 nights overnight hotel accommodations

6 breakfasts/6 dinners

Route guide

Tour map

Tour road book
Not Included in Tour
Air ticket

Lunches

Helmets, gears and other optional accessories

Pannier case

Gasoline
Regarding the payment
A 20% deposit on the total tour cost is required to confirm a booking. To be paid within 3 days after the application is done.

Full payment is required until 60 days before the tour starts.

In case of bookings within 60days before the tour starts, full payment is required at the time of the booking.

The payment shall be done by credit card.

There is no security deposit fee.

In case of cancellation of the booking, our cancel policy will apply.

Any change on tour contents will comport a handling charge.