Japans Bikers Mecca Guided Tour
Hokkaido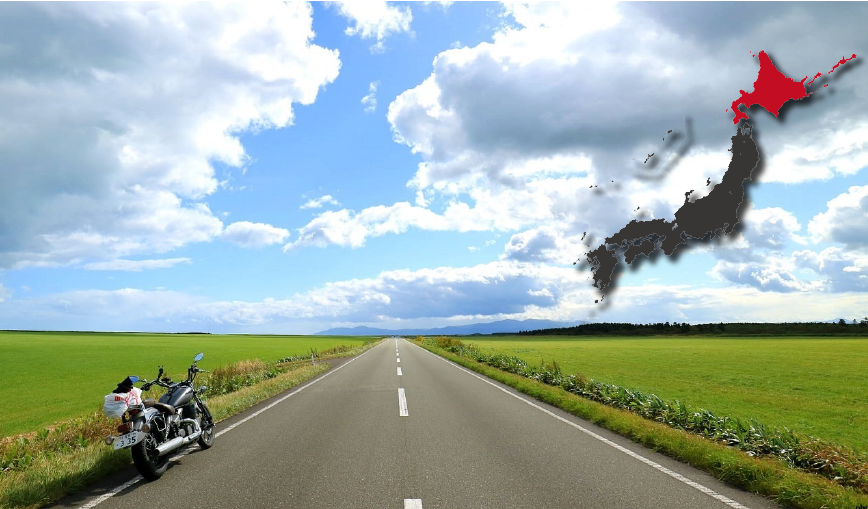 Shinchitose Departure / 7 Days/ 6 Nights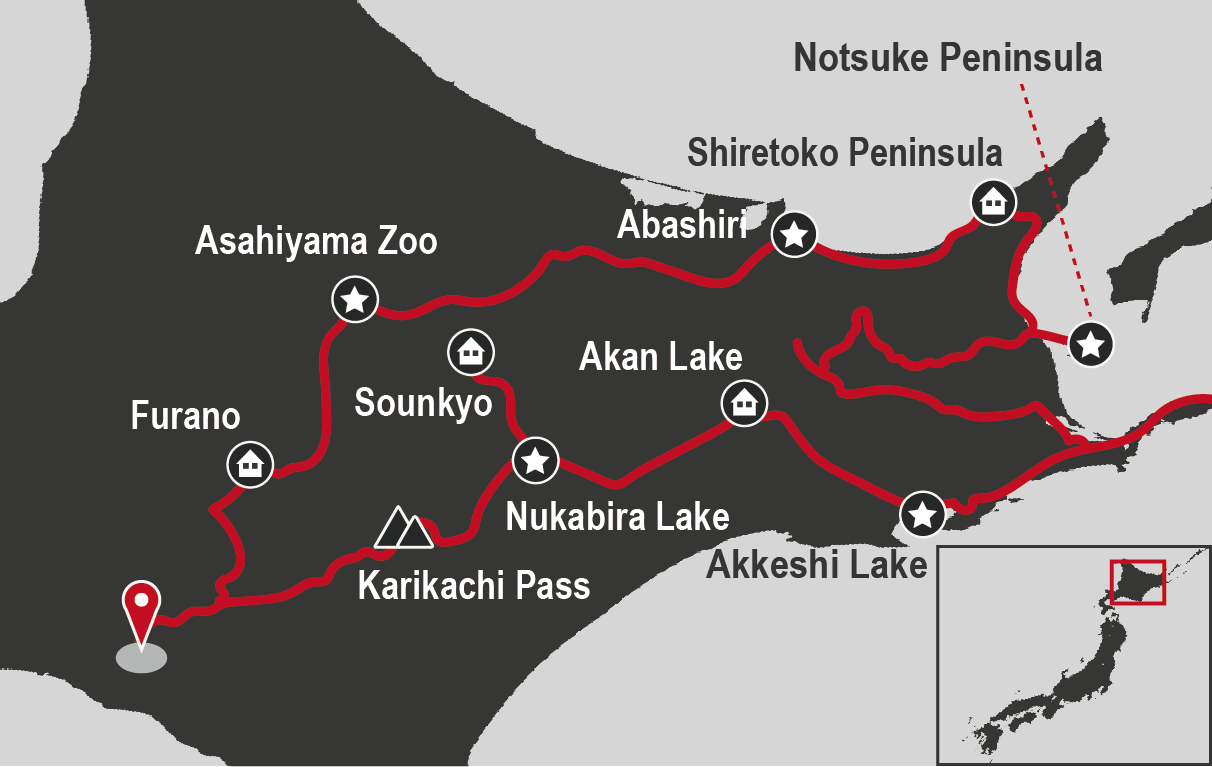 Hokkaido, Japan's less populated island, often referred to as Paradise by Japanese riders.
The naturally richest region in Japan, full of colorful flowers, endless bright green fields and the lovely atmosphere of peaceful countryside farms. Sweetly rounded mountain full of beautiful windings followed by a deep blue ocean enjoyable by kilometers long coast rides, making this tour "the best of both words" for mountain and sea lovers.
Perfect scenic roads, huge national parks, wild life, hot springs, and officially recognized Japan's most delicious food.
You will be able to enjoy everything of it in this must ride!
2021 - 2022 Tour schedule


Please choose your preferred departing schedule.

This is a guided tour which will give you the possibility to enjoy Japan in total security with a tour guide and a support van accompanying you.

*Be aware that in case the minimum number of passengers is not reached, the tour may be canceled.
Tour Facts
Schedule

| | |
| --- | --- |
| DAY 0 | Briefing Day |
| DAY 1 | Store → Shikaribetsu → Nukabira |
| DAY 2 | Sounkyo → Akan hot Spring |
| DAY 3 | Akkeshi → Nosappumisaki |
| DAY 4 | Notsuke Penninsula → Shiretoko |
| DAY 5 | Oshinkoshin Waterfall → Furano |
| DAY 6 | Yubari → Store |

Days
7 days, 6 nights
Store
Shinchitose Airport Store
Hotel Rank

★★★☆☆

Total distance
1,655km
Difficult

Sightseeing

Food

History culture

Model Course
Briefing and Welcome Party

On the day before our departure, our tour guides will hold a brief meeting time to let you enjoy your tour in Japan in with security and fun. They will explain you Japan's riding rulse, peculiarity, Japanese culture and of course your tour schedule in detail.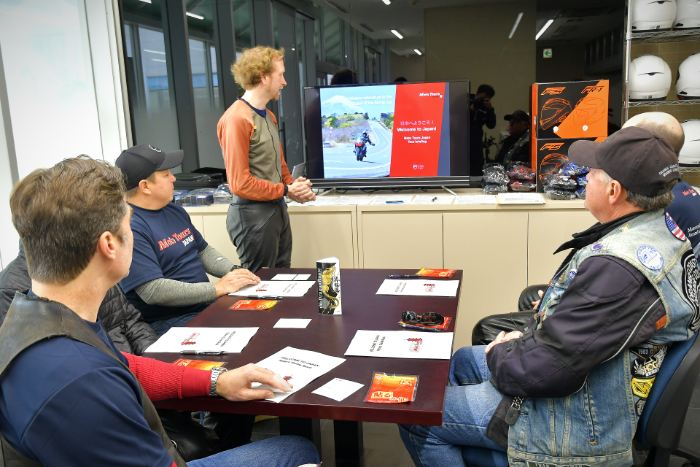 Shinchitose → Sounkyo

On this day we will start our majestic Hokkaido adventure. Wide roads, into a countryside landscape with farms and cheese factories, leading us to our first stop, the Karikachi Pass, with its astonishing view. We will then move to the curvy mountain roads of Shikaoi, city whose name literally means "Deers getting close" and you will for sure understand the reason. Here we will have a delicious lunch made with fresh ingredients coming from the local farms. In the evening we will move to the Nukabira Lake, famous for the "Taushu Bridge", former railroad track bridge, to then move to the challenging road of the Mikuni Pass, to end our day in the hot spring water of Sounkyo city while having a delicious dinner.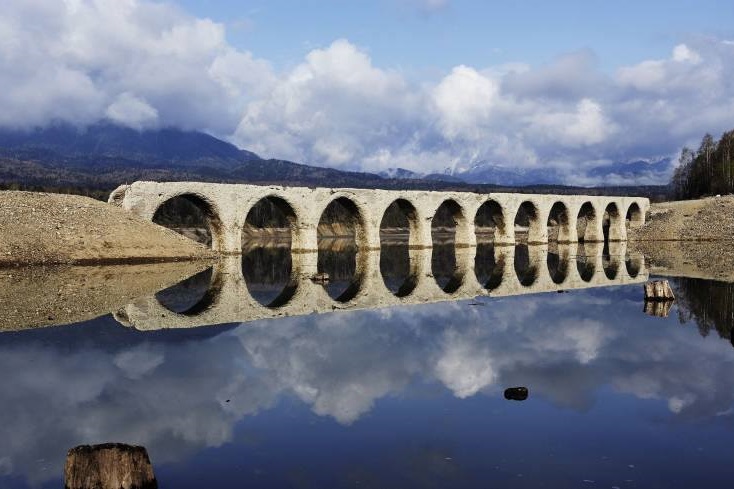 Sounkyo → Akan Lake

This day will start with a ropeway trip on the Sounkyo area's mountains and some hiking to explore the astonishing beauty of the Daizetsuzan National Park and the famous Ginga no Taki and Ryusei no Taki waterfalls. After some rest and a rich lunch, we will return on our motorcycles to reach Asshoro all the way to the Akan Mashu National park. Here we will reach the Onneto waterfalls, fed with hot spring water. We will then return on our vehicles to reach our destination of the day, the massive Akan Lake, one of the most famous lakes in Japan. Here we will reach a luxury hot spring hotel and enjoy a delicious dinner.
.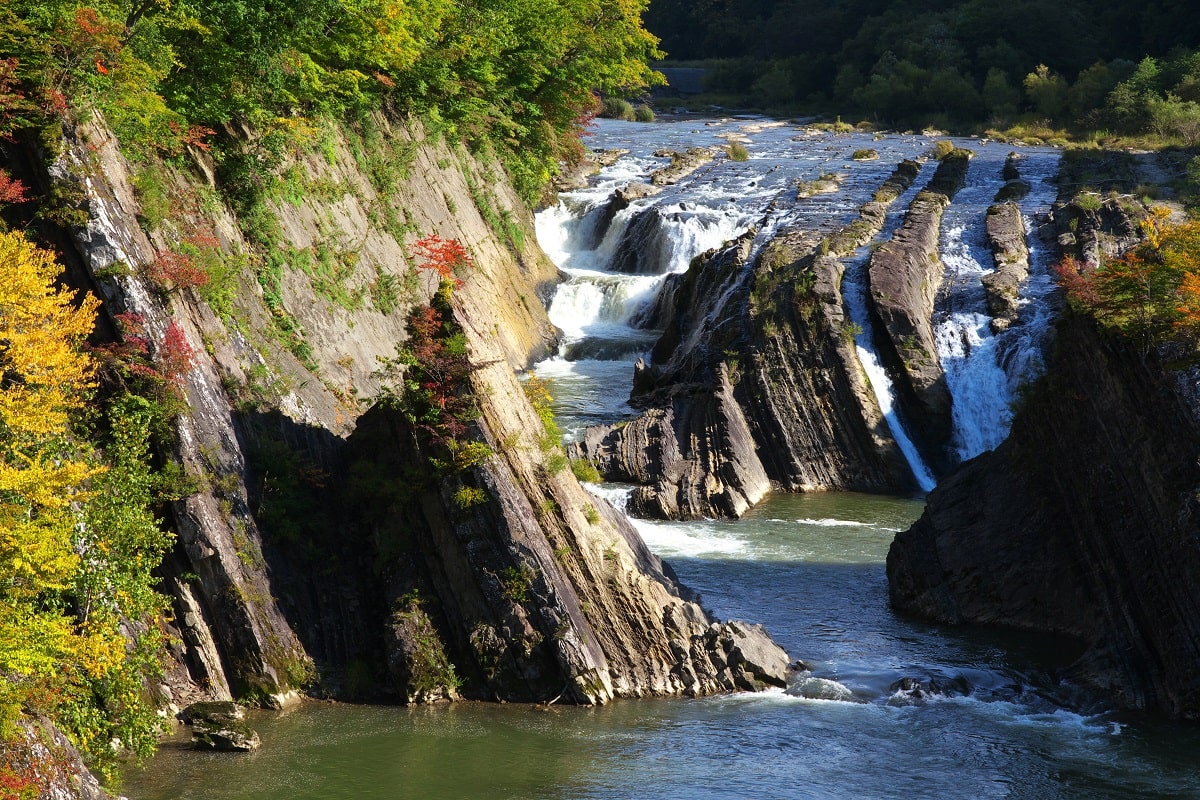 Akan Lake roundtrip

This day will be kind of a road trip, returning on a different side of the Akan Lake. We will ride on some amazing roads all the way to Tsurui-Ito Sanctuary, a natural park established to protect the local fauna, full of birds and animals of the area. Our next stop will be the Sarubo observation deck, one of the best view point on the Akan Lake. We will go to the Akkeshi Bay to enjoy some delicious oysters while enjoying the view on the sea. We will then end they day by returning on the Akan Lake to enjoy some relax into the hot spring water.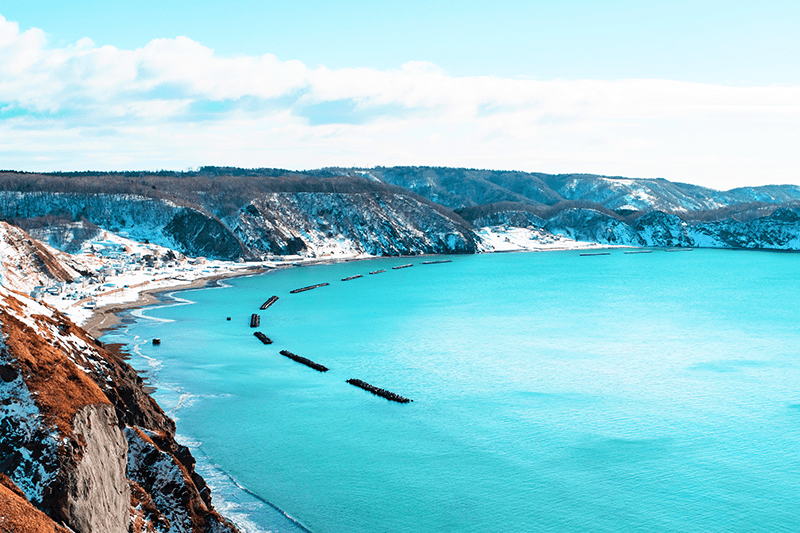 Akan Lake → Shiretoko Pass

This day will be including some of the best views and locations of the tour. We will ride on some wonderful roads all the way to reach the Bihoro Pass and its amazing view on the Kussharo Lake. Riding through the mountains, enjoying some curvy mountain roads, you will arrive at the Uramashu Observation deck, to Enjoy the view of Mashu Lake and Mashu Mountain range. One more time on our motorcycles, riding all the way to the east, to reach the Notsuke Peninsula, a beautiful wing shaped peninsula, full of nature and uncommon animals. We will then arrive to Shiretoko Pass area to our hotel, where a delicious Hokkaido style dinner and the hot spring water will wait for us to relax.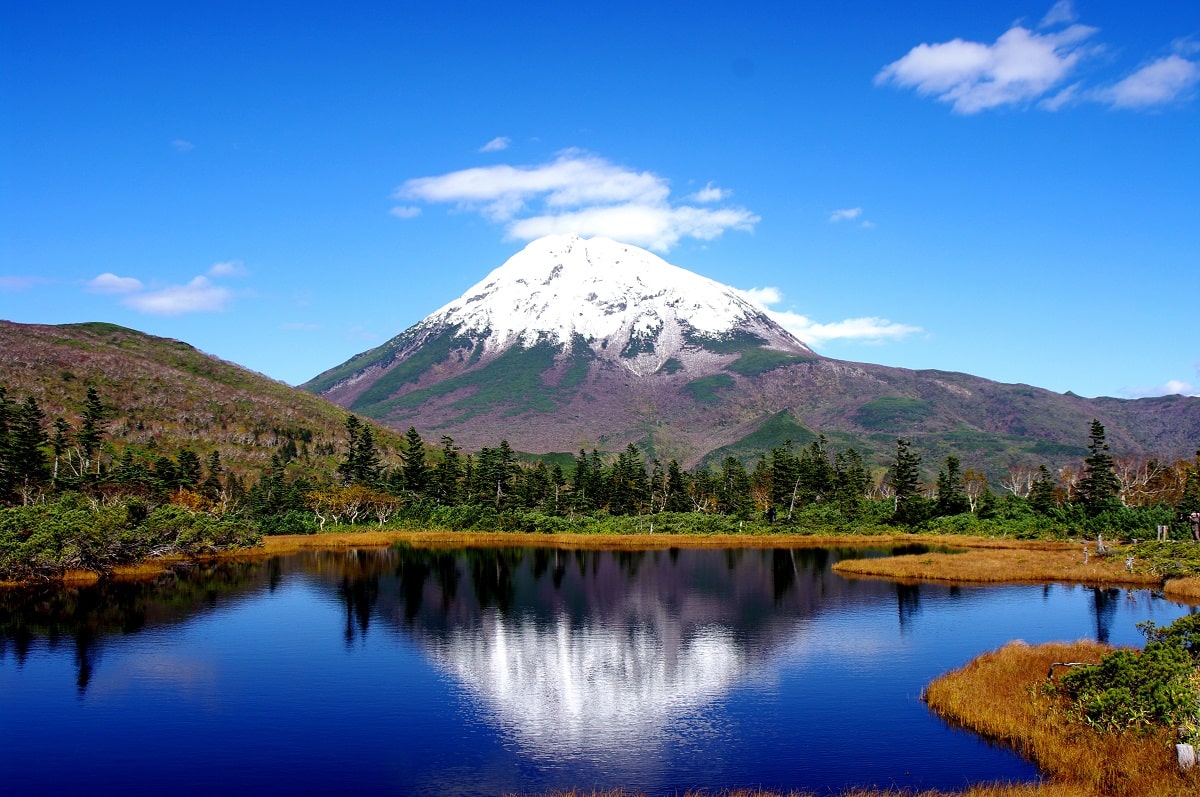 Shiretoko Pass → Furano

Also known as the "Twin Beauties Waterfalls" the Oshinkoshin Waterfalls will be the first stop of this day. After enjoying these beauties, included between 100 most beautiful waterfalls, we will return on our vehicles to visit the Asahikawa Zoo, a natural park where we will be in contact with some local species. In the evening we will move to the Furano area, famous for flower production, especially lavender, with its colorful endless landscapes. Here we will go to visit an authentic lavender farm and learn about lavender production. We will then stop at local hotel to have a relaxing lavender perfumed night.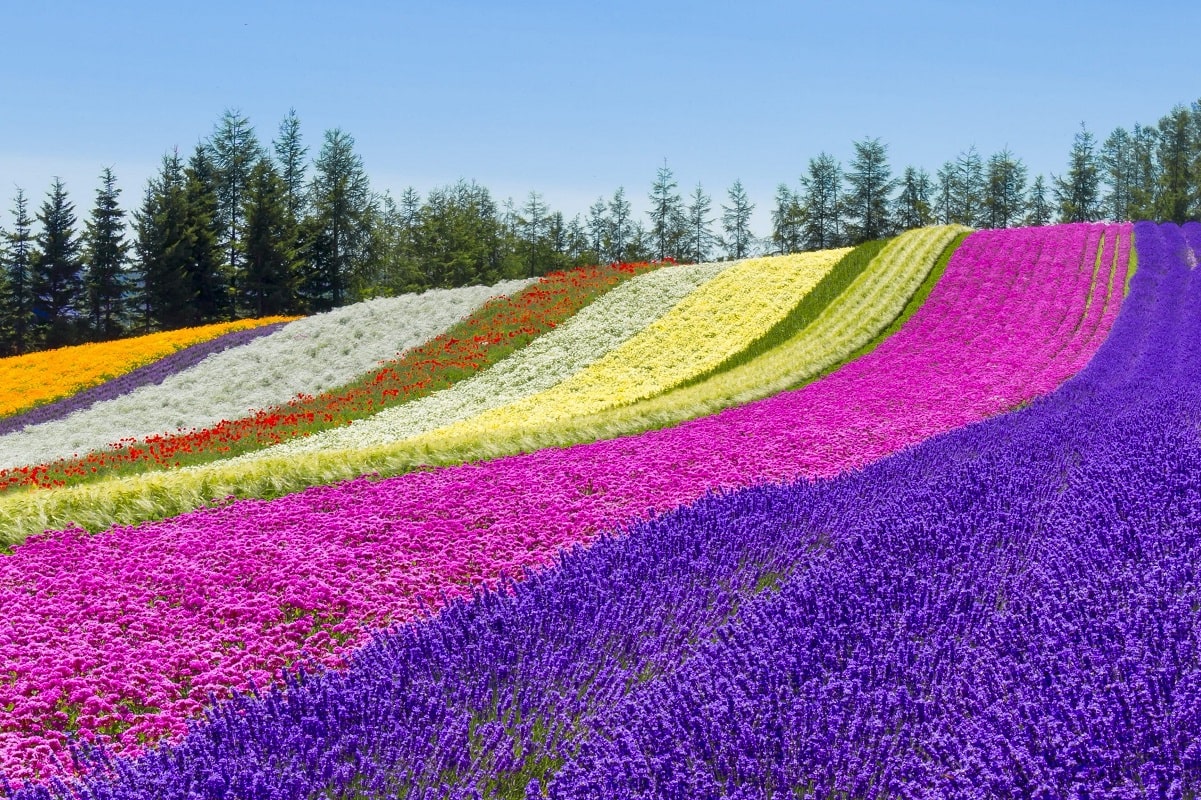 Furano → Shinchitose

On the last day, after a relaxing last breakfast, we will burn some kilometers on the road all the way to the Sandan Waterfalls, developed on three level on the mountain, creating an astonishing landscape. We will then move to Yubari, city famous for the production of the delicious red Japanese melon. A delicacy to be tried in so many different ways, from ice cream to sparkling soda, or simply as it is. We will then end our trip arriving at the shop and, at night we will have our last supper eating the Genghis Khan, not a Mongolian warrior, but a delicious grilled meat typical of Hokkaido. The best goodbye ever!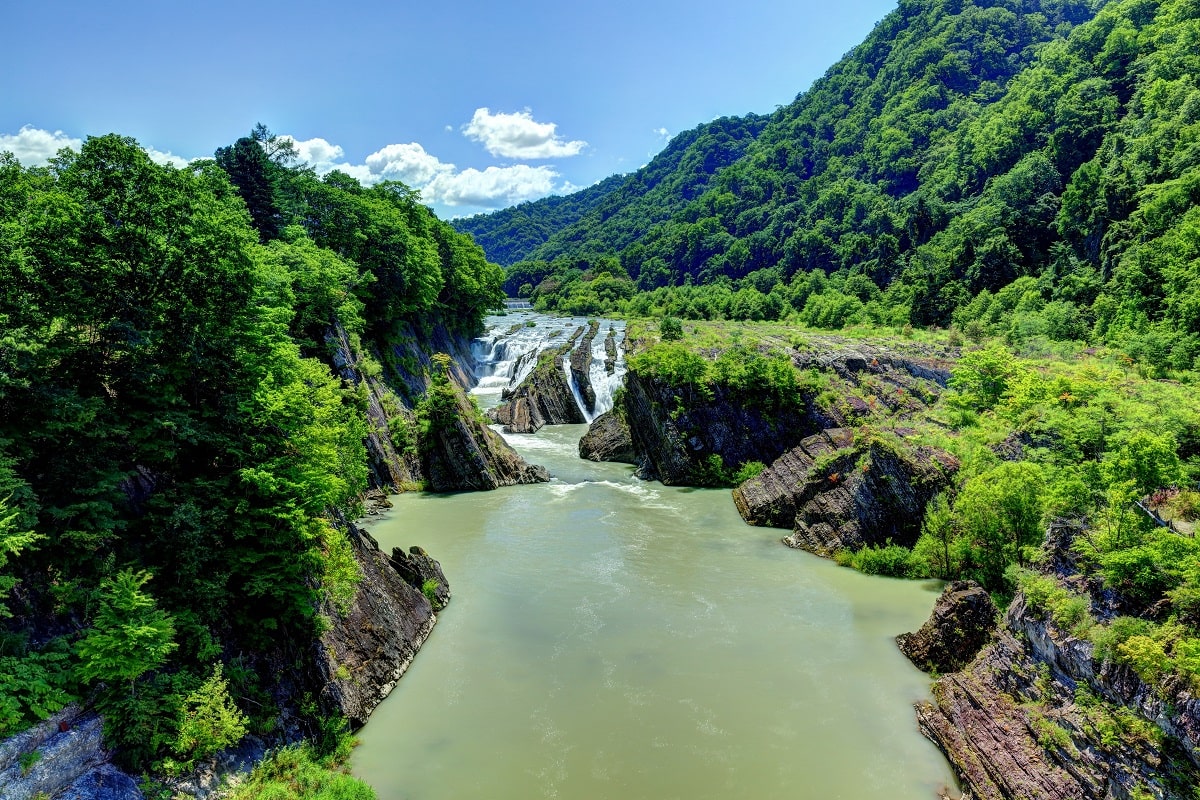 Gallery
Pricing
| Motorcycle | Add Passenger | Option(Reservation required) |
| --- | --- | --- |
| P-3 Add + 0 yen | Tandem Add    +319,200 yen~ | Helmet(Day1) +1,000 yen |
| P-4 Add +22,000 yen | Accommodation | Helmet(Day 2/and then daily) +200 yen |
| P-5 Add +39,000 yen | pre-tour stay arrangement   +10,000 yen~ | Gloves(Day1) +300 yen |
| P-6 Add +51,000 yen | after-tour stay arrangement   +10,000 yen~ | Gloves(Day 2/and then daily) +100 yen |
| P-7 Add +69,000 yen | Single room +66,900 yen~ | Touring Net(Day1) +100 yen |
| P-8 Add +91,000 yen | | Touring Net(Day 2/and then daily) +100 yen |
| | | Pannier case +4,000 yen |
Motorcycles available for this tour
Departing Store
Shinchitose Airport Store
Address

〒066-0012
758-209 Bibi, Chitose City, Hokkaido

TEL
0123-25-5635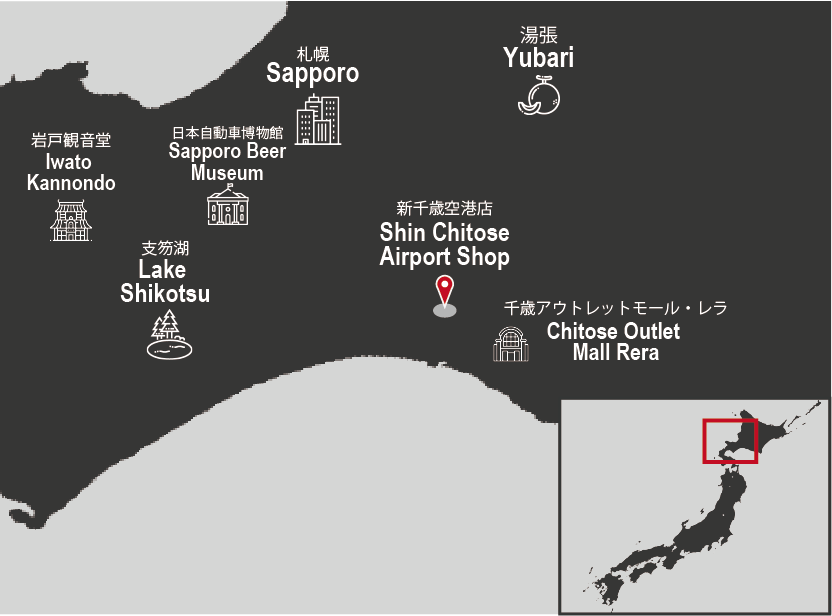 <Nearest Airport>

Shinchitose Airport
An iconic Airport in the Chitose area opened in 1991 to replace the adjacent Chitose Airport, is considered the actual cultural center of the city in Sapporo prefecture. Between the Domestic and the International Terminal, there are several attractions as the Hallo Kitty parlor and the Doraemon museum.
Included in Tour
Guide on motorcycle

Support Van

Vehicle's rental price (with top case)

Collision damage waiver

ETC card

ETC fee

6 nights overnight hotel accommodations

6 breakfasts/6 dinners

Route guide

Tour map

Tour road book
Not included in Tour
Air ticket

Lunches

Helmets, gears and other optional accessories

pannier case

Gasoline
Regarding the payment
Deposit for reservation is required within 3days after application is confirmed.

Balance payment is required until 30days before tour starts.

In case of bookings within 30days before the tour starts, full payment is required at the time of the booking.

The payment shall be done by credit card.

There is no security deposit fee.

In case of cancellation of the booking, our cancel policy will apply.

Any change on tour contents will comport a handling charge.