Moto Tours Japan website has been renewaled.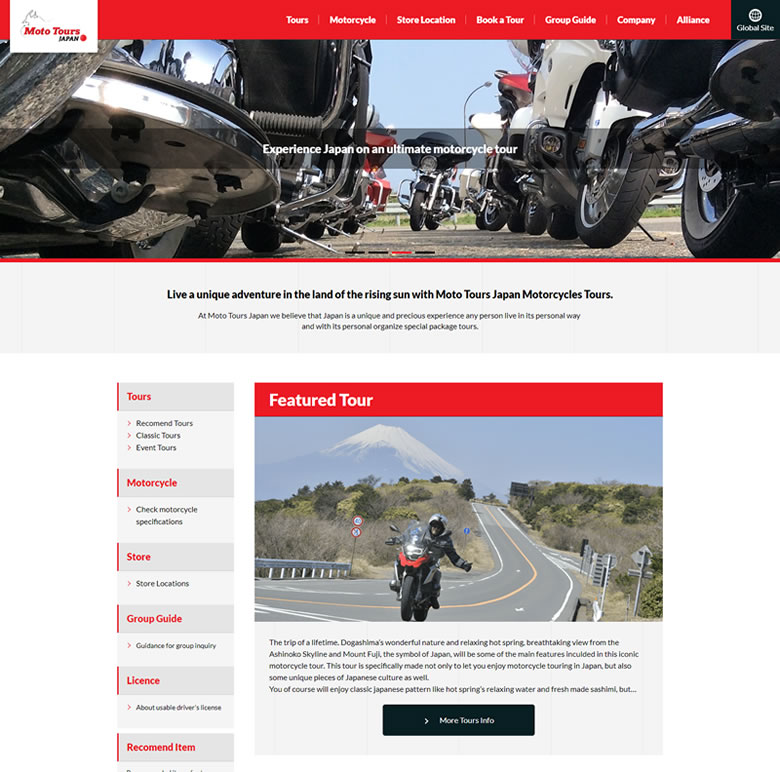 Thank you very much for visiting our website.
We wish to announce that we have renewed our website, effective immediately.
We shall continue to aim for a website experience which is user-friendly for everyone, and we will continue to update and enrich the content forthwith.
Thank you.
日頃より、ホームページをご利用いただき、誠にありがとうございます。
ホームページをリニューアルしましたので、お知らせいたします。
引き続き、皆様に使いやすいサイトを目指して、内容を充実して参りますので、何卒宜しくお願い申し上げます。