Kanto Self Tour

The Symbol of Japan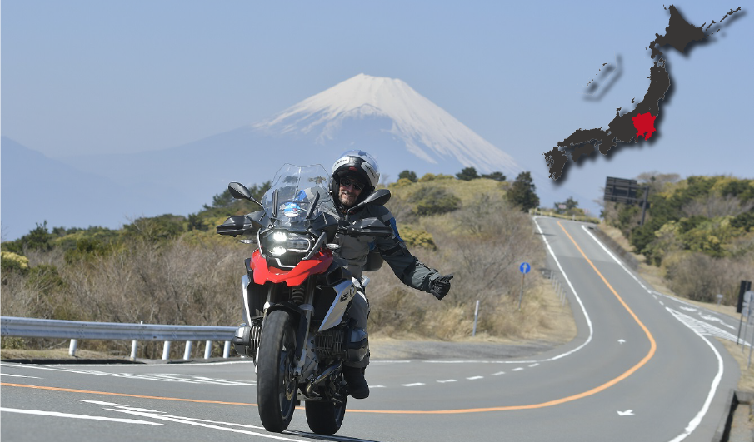 Odaiba Departure /5Days/ 4Nights
18A03M01A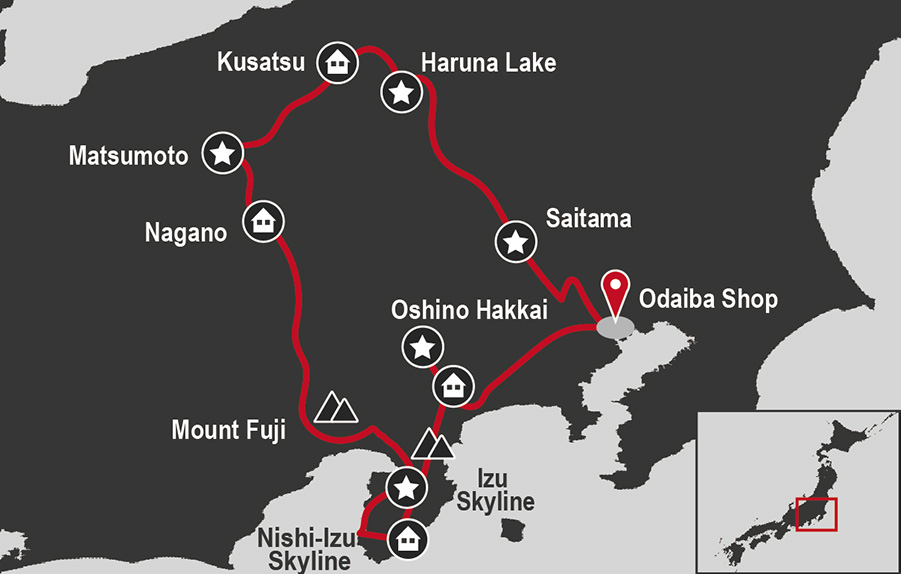 This tour is specifically made not only to let you enjoy motorcycle touring in Japan, but also some unique pieces of Japanese culture as well. You of course will enjoy classic Japanese pattern like hot spring's relaxing water and made fresh sashimi, but you will also be able to try the uncommon experience of wasabi's harvest on an authentic Japanese wasabi field. You will be also enjoying some of the greatest historic treasures of Japan can offer you, like the Owakudani valley or the unique Oshino Hakkai. And then, the road: Izu Skyline's curves, the Kawazu Nanadaru Bridge's astonishing loop and the romantic ocean view on the Bay Bridge. You will understand the uniqueness of motorcycle touring in the Land of the Rising Sun.
**Note: Schedule/route may subject to change without notice due to weather condition , volcanic activity, the status of facility restoration work, etc. For your safety, please check latest information before riding. Thank you for your understanding.
Tour Facts
Schedule

| | |
| --- | --- |
| DAY 1 | Store → Ikaho → Kusatsu |
| DAY 2 | Matsumoto → Tateshina |
| DAY 3 | Yatsugatake → Fuji → Nishi-Izu |
| DAY 4 | Amagi → Izu → Hakone |
| DAY 5 | Oshino Hakkai → Hakone→ Store |

Days
5 days, 4 nights
Store
Odaiba Store
Meal
4 Breakfasts
Hotel Rank

★★★☆☆

Total distance
1,000km
Riding season
Spring to Autumn
Difficult

Sightseeing

Food

History culture

Model Course
Day1 Odaiba→Kusatsu
Your journey wil start in one of the three most popular hot spring resorts in the country: the ancient and warming Kusatsu town in Gunma Prefecture.It is the third most popular hot spring area in Japan. Located at a 1200 meters above sea altitude, it is also a mountainous popular skiing area in winter and hiking spot during warm season. The nearby peak of Mount Kusatsu-Shirane is the source of this city's hot waters, which, local people use to claim, can cure all form of pain except love pains.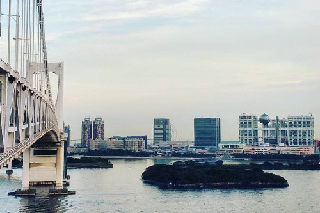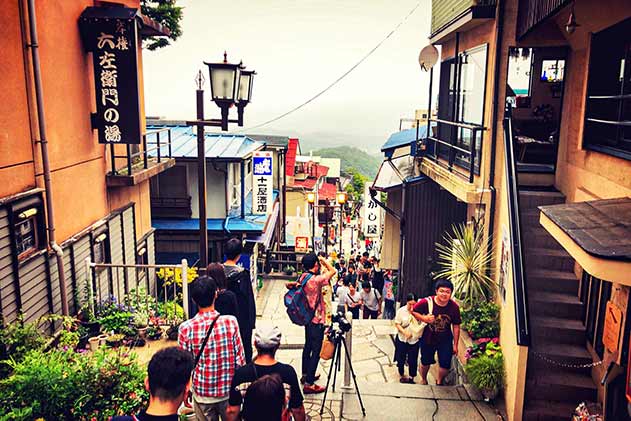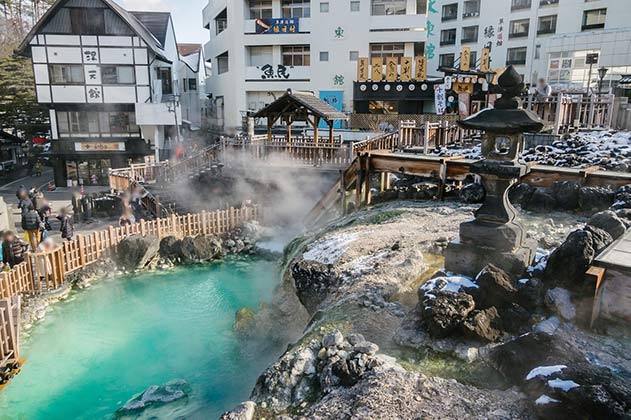 Day2 Kusatsu→Nagano
On the start of this day, after some challenging curves, you will reach the city of Matsumoto with its Castle, symbol of the city, made in 16th century and one of Japan's most beautiful original castles. Its main features are its black wainscoting, which made it being recognized with the nickname of "Crow Castle".
After a marvellous ride on the beautiful Venus Line you will then move to reach our hotel on Mount Tateshina, in the prefecture of Nagano, famous site of the 1998 Winter Olympic Games.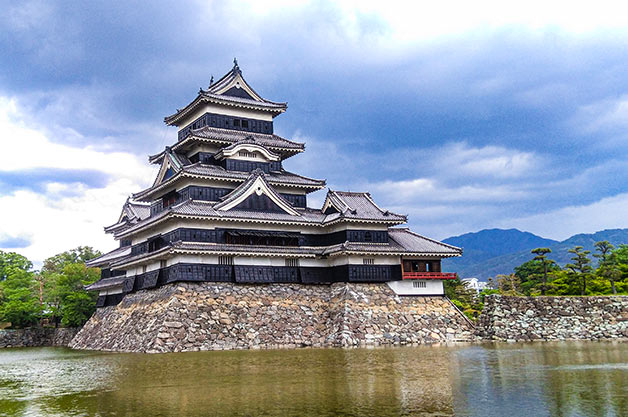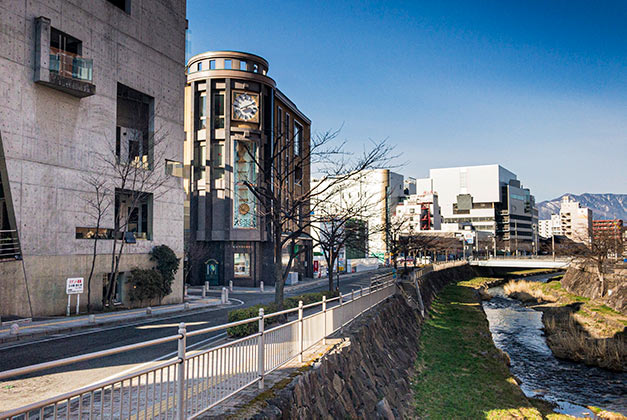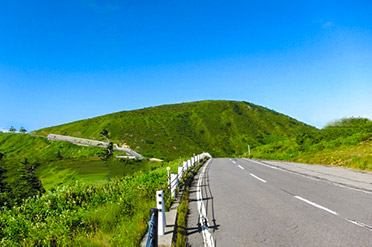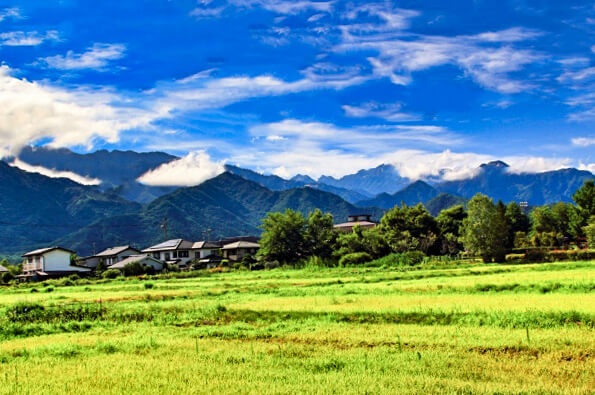 Day3 Yatsugatake→Nishi-Izu
You wil start the day by riding on the Yatsugatake Mountain range, then move to the side of Mount Fuji where you will enjoy an authentic ranch experience at Fuji Milkland. The next stop will be Numazu, a port city most known as a trip location area mainly its numerous hot springs and the extremely big fish market, where can be bought, or even eaten directly in locals, a wide variety of fishes and other seafood.
The day will end with the Nishi-Izu Skyline, one of the most popular riding roads in Japan, to arrive to the astonishing area of Nishi-Izu. An authentic seaside resorts, where you will live the magic experience of having a hot spring bath.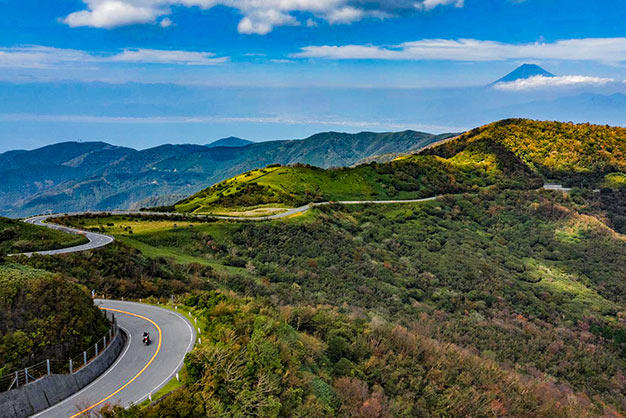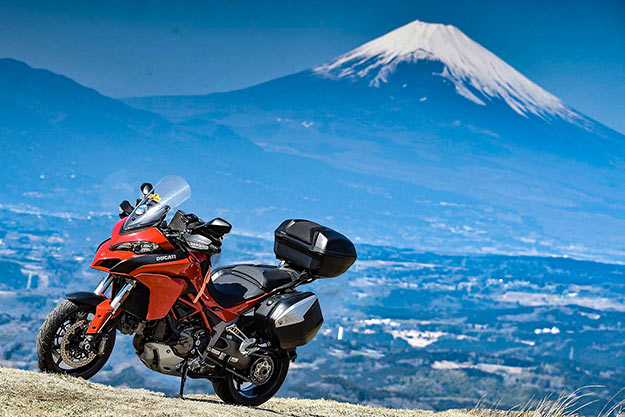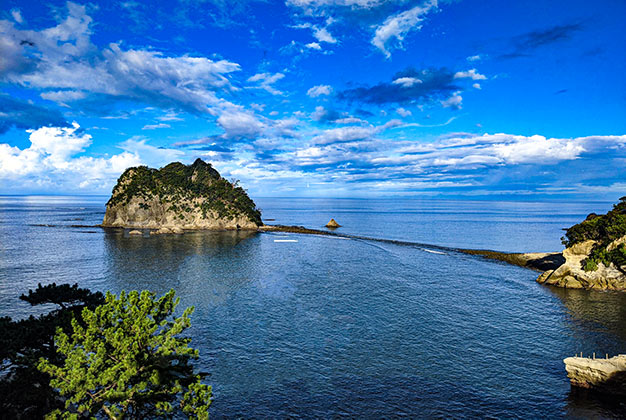 Day4 Nishi-Izu→Hakone
The day will start with the riding experience of your life on the Kawazu Loop Bridge, considered one of the most spectacular bridges in the world. You will then move to reach the Izu peninsula and its bright green wasabi fieldsan then continue on the legendary Izu Skyline, a curvy road considered one of the best in the country, dream of any biker. All the way you will be watched by him, Japan's tallest peak and well recognized official symbol of this country: the fabulous Mount Fuji. You will end the day by relaxing in the hot spring water of Hakone area, one of the most popular hot spring resorts in Japan.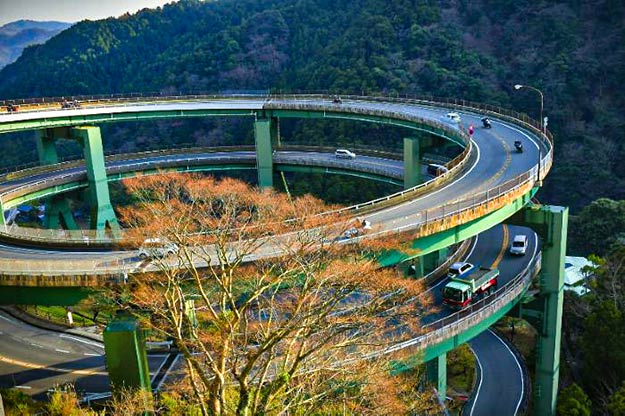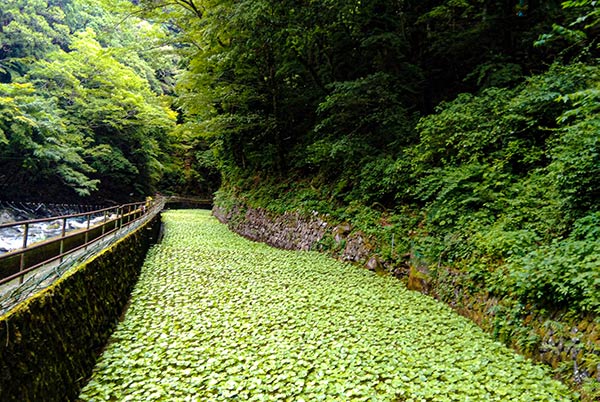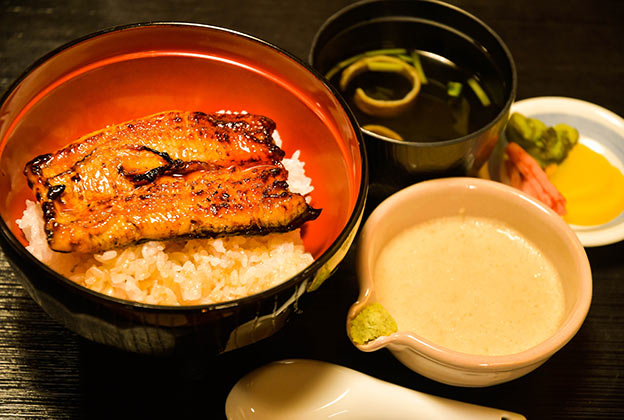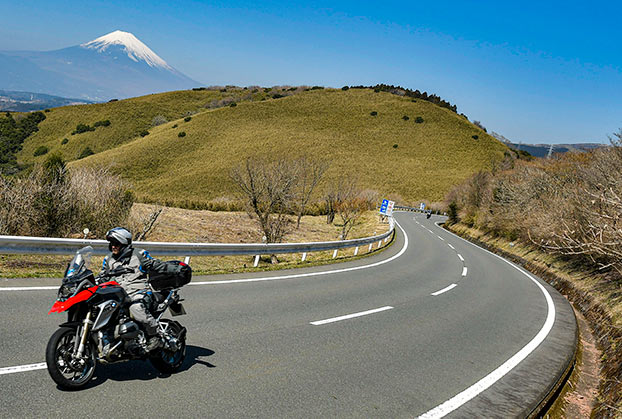 Day5 Hakone→Odaiba
In the end of your journey will be in the Hakone area. Here you can leave your motorcycle for a moment and go on an excursion to visit the Owakudani Valley. Then you will return on your motorcycle, riding on some of the best panoramic roads in the country, the Ashinoko Skyline, alongside the beautiful Lake Ashi and the legendary Izu Skyline, a curvy road dream of any biker. You will be visiting Oshino Hakkai, a small village located in the Fuji Five Lake region. Nearby there are eight ponds of extraordinarily clear water, fed by snow melting down fom Mount Fuji, filtered for more than 80 years through porous layers of lava. You will then return to the shop to be ready for your next adventure.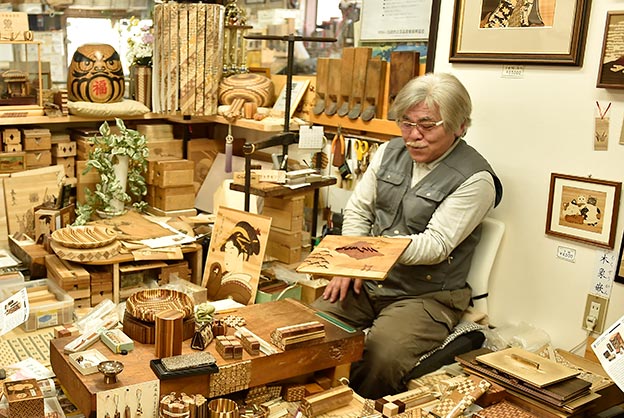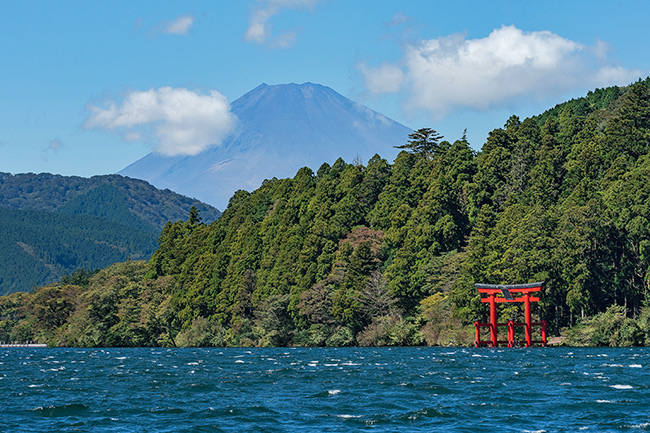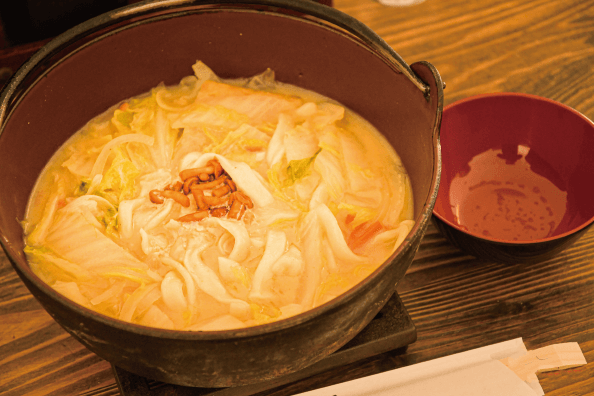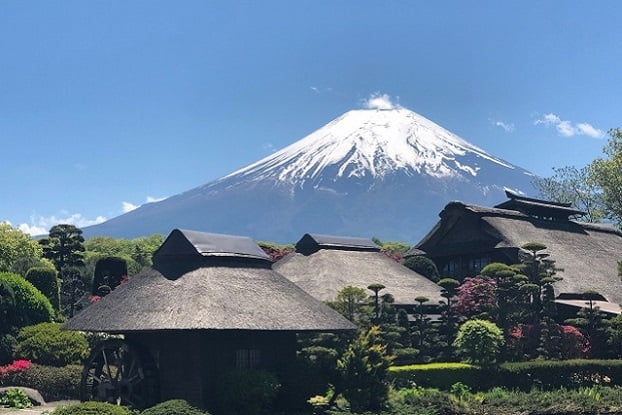 Gallery
Pricing
| Motorcycle | Add Passenger | Option(Reservation required) |
| --- | --- | --- |
| P-3 Add + 0 yen | Tandem Add     +146,300 yen~ | Helmet(Day1) +1,000 yen |
| P-4 Add +20,000 yen | Accommodation | Helmet(Day 2/and then daily) +200 yen |
| P-5 Add +35,000 yen | pre-tour stay arrangement   +10,000 yen~ | Gloves(Day1) +300 yen |
| P-6 Add +47,000 yen | after-tour stay arrangement   +10,000 yen~ | Gloves(Day 2/and then daily) +100 yen |
| P-7 Add +61,000 yen | Single room +49,000 yen~ | Touring Net(Daily) +100 yen |
| P-8 Add +81,000 yen | | Pannier case +3,500 yen |
Motorcycles available for this tour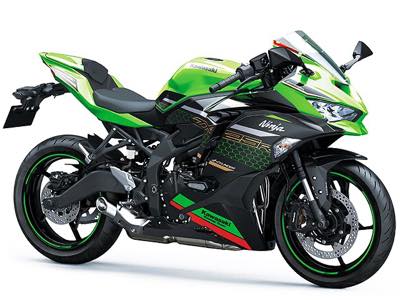 KAWASAKI NinjaZX‐25R SE(P-3)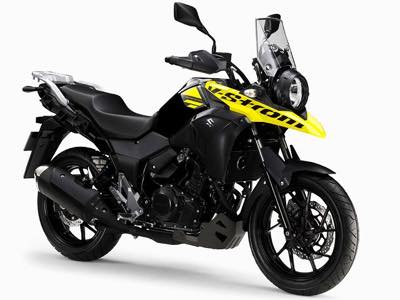 SUZUKI Vstrom250(P-3)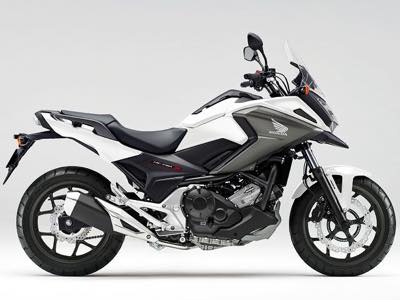 HONDA NC750X (P-4)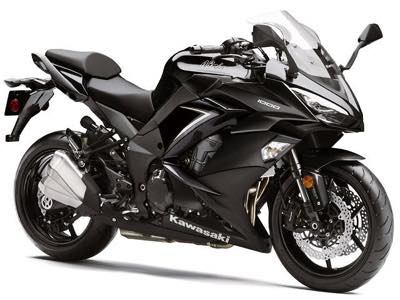 KAWASAKI Ninja1000(P-5)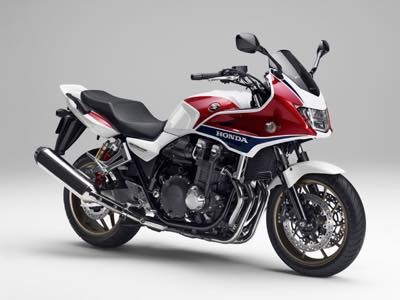 HONDA CB1300SB(P-5)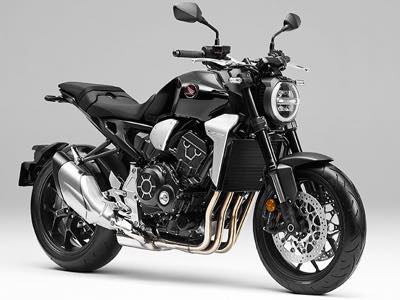 HONDA CB1000R(P-6)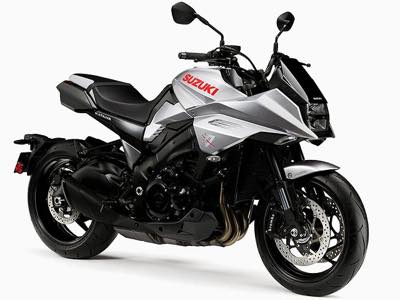 SUZUKI KATANA(P-6)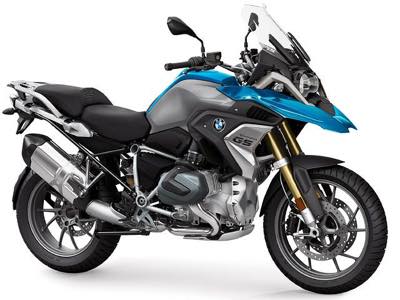 BMW R1250GS⁻P⁻STD(P-7)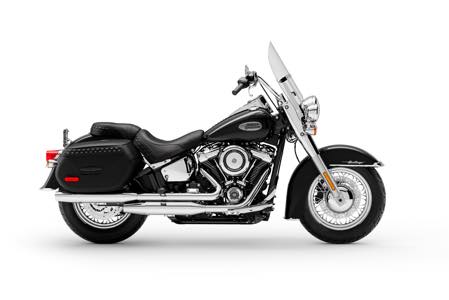 Harley Davidson Heritage Classic(P-7)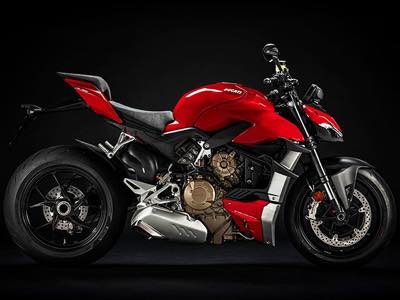 DUCATI Street FighterV4(P-7)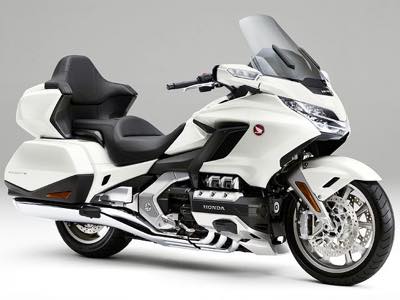 HONDA Gold Wing Tour(P-8)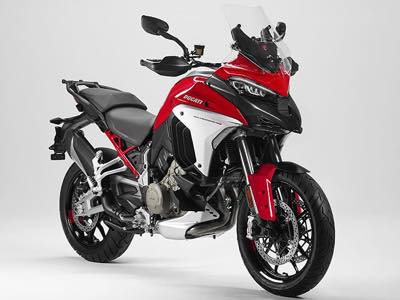 DUCATI MultistradaV4S(P-8)
Departing Store
Odaiba Store
Address
〒135-0091

DECKS Tokyo Beach Seaside Mall 1F, 1-6-1 Daiba, Minato-ku, Tokyo

TEL
03-3599-2235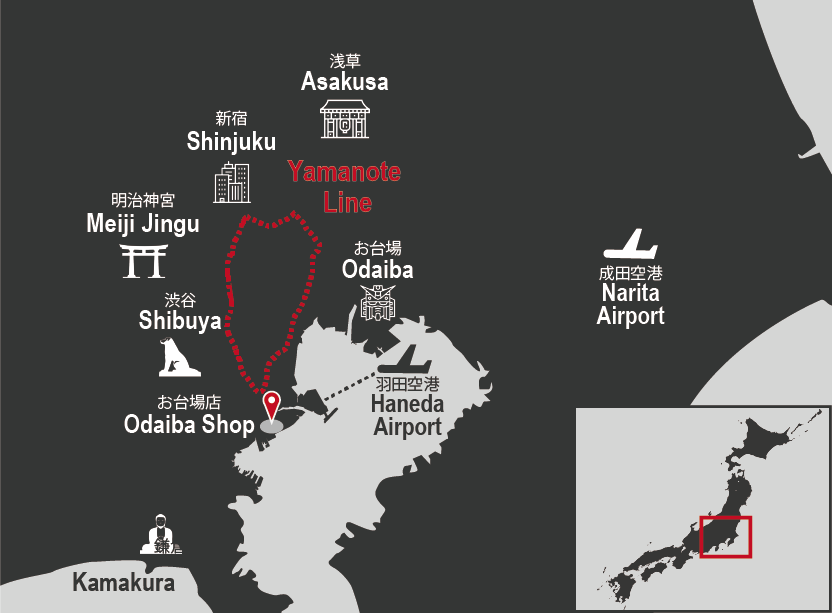 <Nearest Airports>

Narita Airport
An Airport where 100,000 per day are moving. Not only an extremely convenient ariport, but also a place full of the most popular souvenirs, art, subculture.


Haneda Airport
Theultimate gateway to Tokyo. Haneda Airport is the largest airport in Japan, with the largest number of flights. It is also the airport with the best access from and to the city center.
Included in Tour
Vehicle's rental price (with top case)

Collision damage waiver

ETC card

4 nights overnight hotel accommodations

Route map

Riders guide book

Recommended dining, activities and facilities list
Not Included in Tour
Air ticket

Fuel and toll roads fee

Lunches and dinners

Helmets, gears and other optional accessories

Pannier case
Regarding the payment
Deposit for reservation is required within 3days after application is confirmed.

Balance payment is required until 30days before the tour starts.

In case of bookings within 30days before the tour starts, full payment is required at the time of the booking.

The payment shall be done by credit card.

There is no security deposit fee.

In case of cancellation of the booking, our cancel policy will apply.

Any change on tour contents will comport a handling charge.