Hokkaido Self Tour

The Japans Bikers Mecca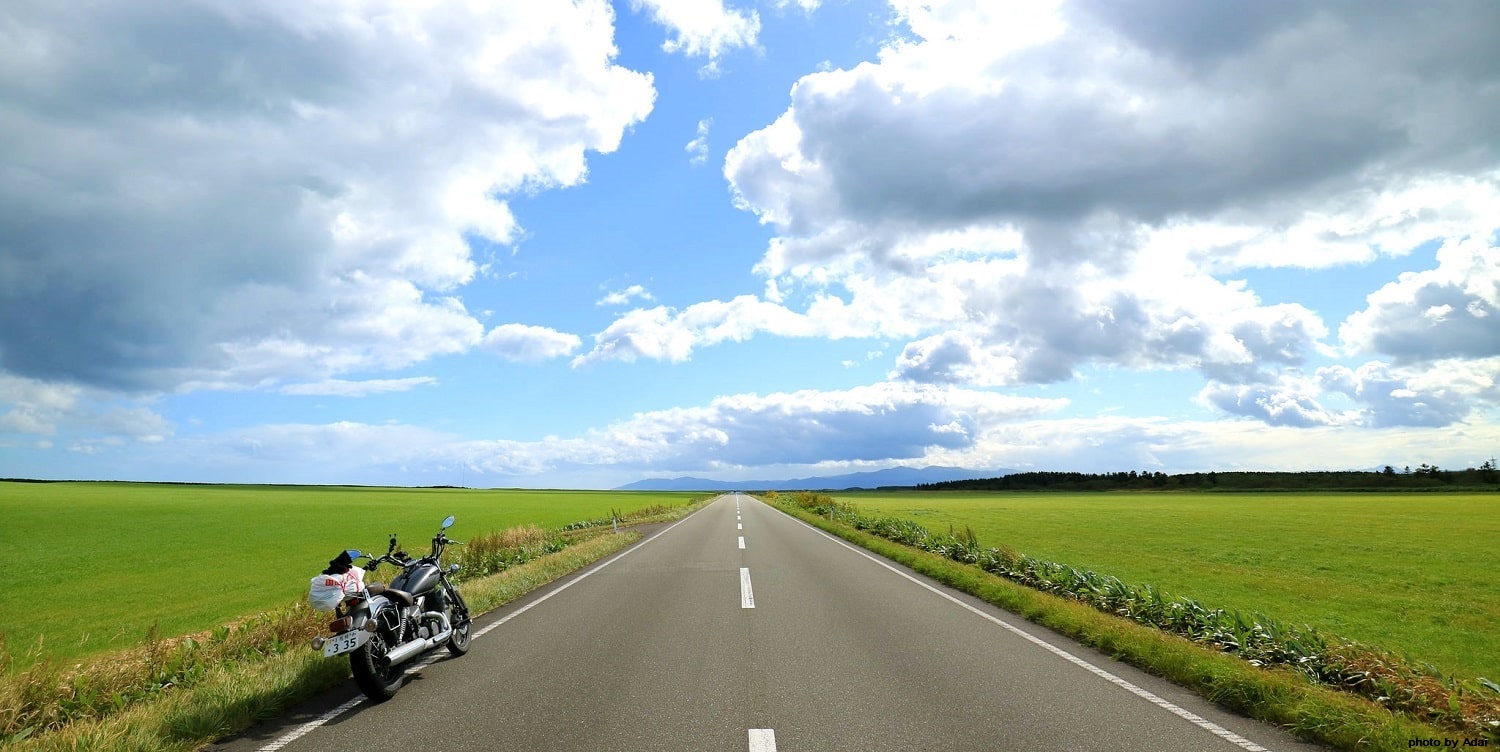 Shinchitose Departure/5Days/ 4Nights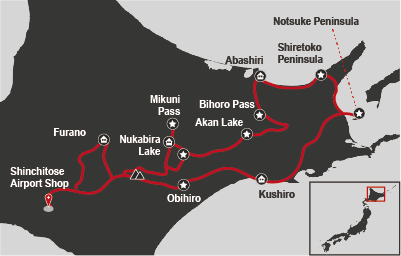 Hokkaido, Japan's less populated island, often referred to as Paradise by Japanese riders.
The naturally richest region in Japan, full of colorful flowers, endless bright green fields and the lovely atmosphere of peaceful countryside farms. Sweetly rounded mountain full of beautiful windings followed by a deep blue ocean enjoyable by kilometers long coast rides, making this tour "the best of both words" for mountain and sea lovers.
Perfect scenic roads, huge national parks, wild life, hot springs, and officially recognized Japan's most delicious food.
You will be able to enjoy everything of it in this must ride!
Application deadline:1 month before the tour starts
*If you would like to do a self-guided tour but there is less than a month before the intended departure date, please send us an inquiry.
Tour Facts
Schedule

| | |
| --- | --- |
| DAY 1 | Store → Shikaribetsu → Nukabira |
| DAY 2 | Akan hot Spring → Abashiri |
| DAY 3 | Shiretoko → Kushiro |
| DAY 4 | Obihiro → Furano area |
| DAY 5 | Yubari → Store |

Days
5 days, 4 nights
Store
Shinchitose Airport Store
Meal
4 Breakfasts
Hotel Rank

★★★☆☆

Total distance
1,446km

Available season

Middle of May - October * Excluding specified exception period
Difficult

Sightseeing

food

History culture

Model Course
Day1 Shinchitose→Lake Nukabira
On the first day, right after your landing in Hokkaido, you will depart from our Shin Chitose Shop all the way to Tomam, a wonderful resort area. From here we will enjoy some riding in the Karikachi area on the awesome Karikachi Pass. In Shikaoi area you may enjoy a wonderful lunch with some fresh vegetables of the area to then go and enjoy the beauty of Shikaribetsu Lake. You will end the day enjoying the wonderful sightseeing of the Mikuni Pass before relaxing in your hotel into another lake location: the Nukabira Lake, also a popular hot spring area.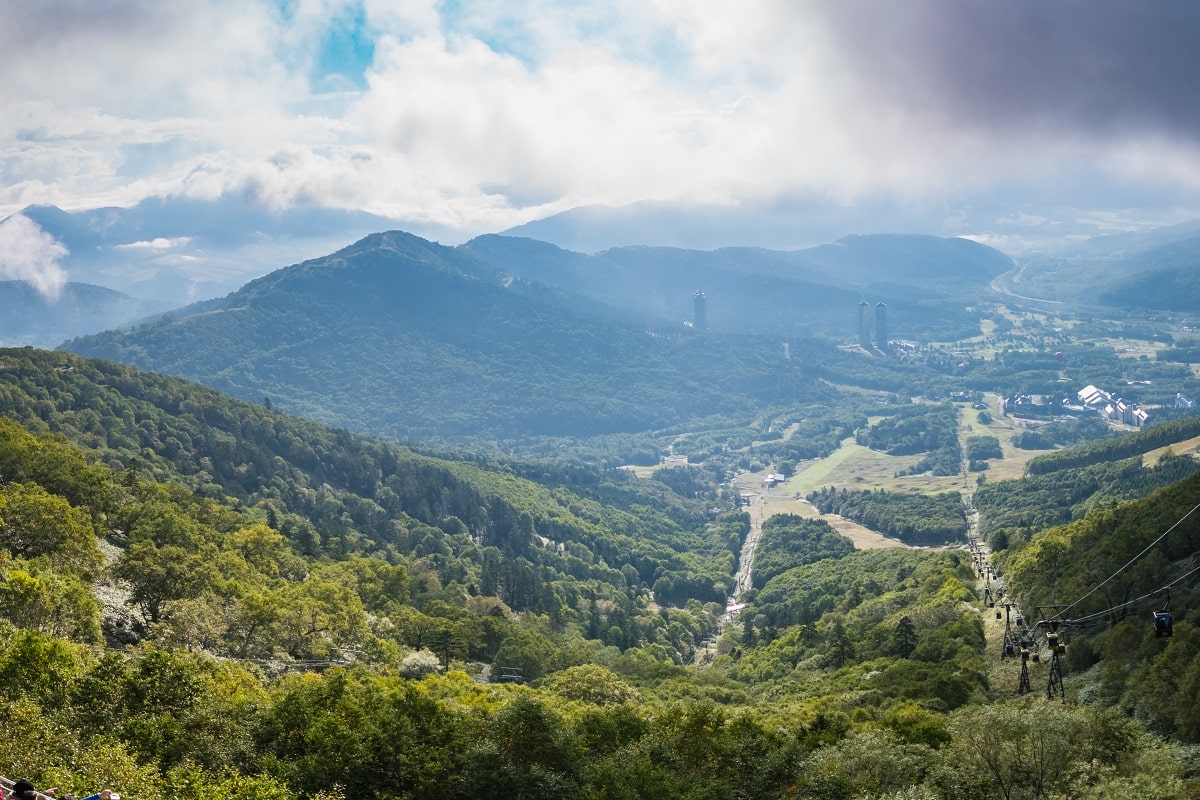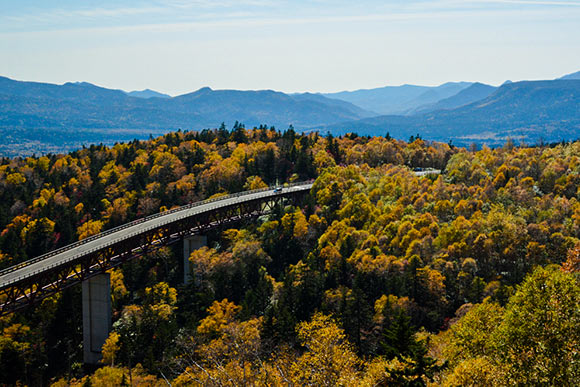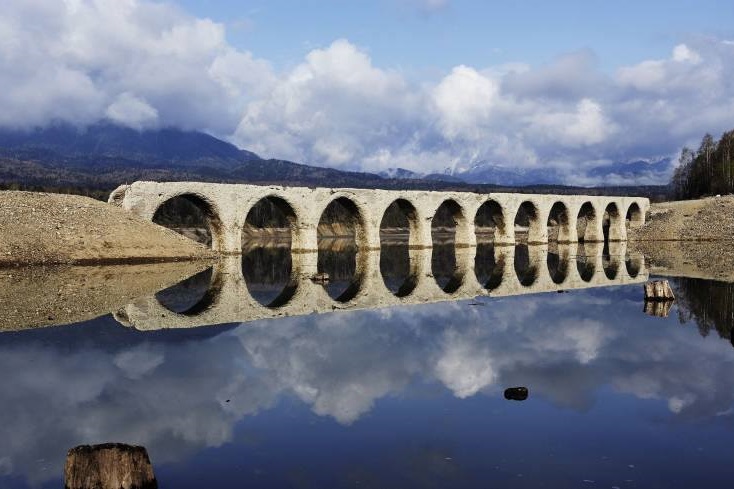 Day2 Lake Nukabira→Abashiri
On the second day, you will visit the Nukabira Lake, a human-made lake built in 1956 with the completion of the Nukabira Dam, to enjoy the iconic view of the Lake area. You will then move to the beautiful Onneto waterfalls, part of Onneto Lake, in the Akan Mashu National Park. A tropical miracle designed as a natural monument n 2000. At lunchtime you will be in Akan Lake area, to enjoy another wonderful sightseeing. Another wonderful lake view will wait for you at the next location on Kussharo Lake, a beautiful caldera lake with a circumference of 57 kilometers. You will end the day with some riding on the Bihoro Pass and you will then arrive at your hotel in Abashiri.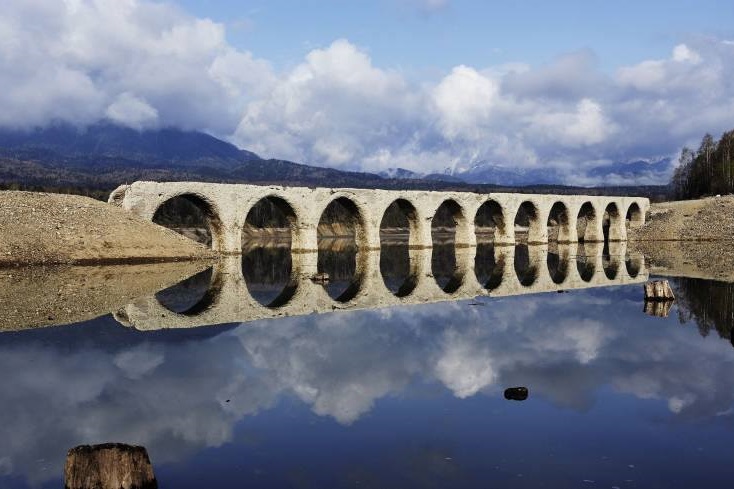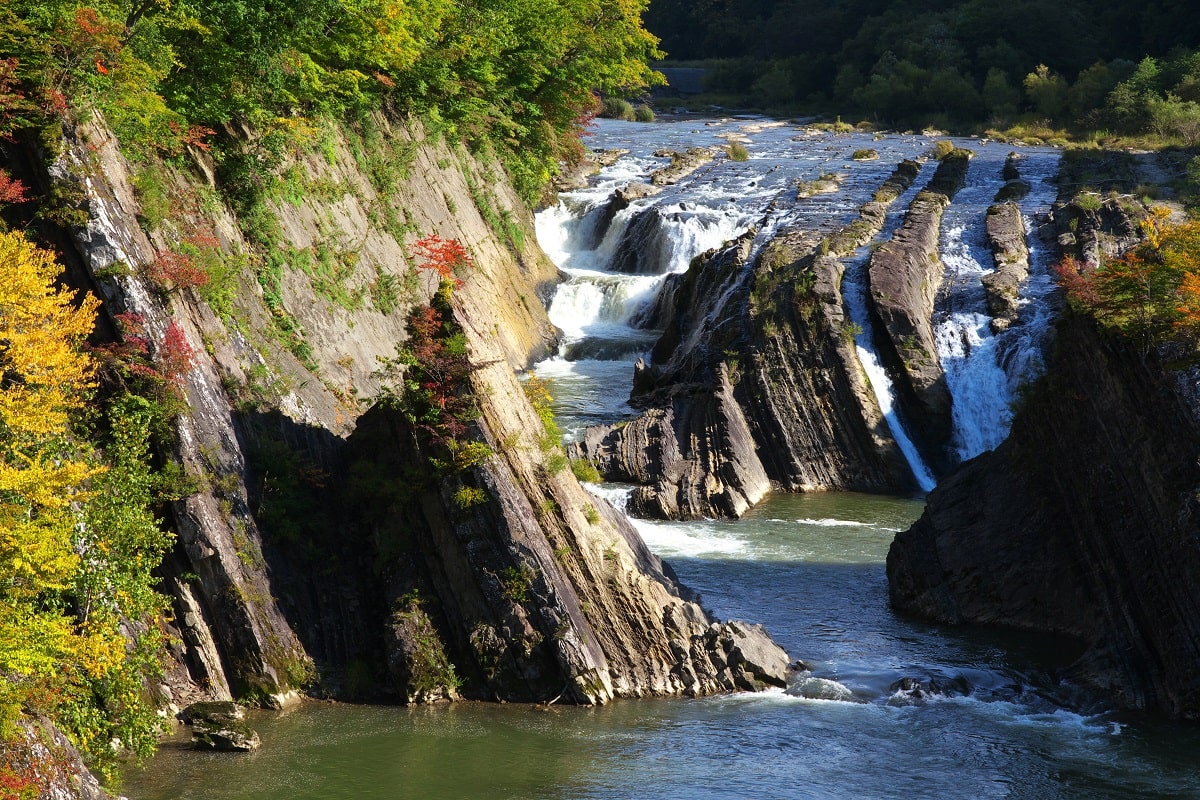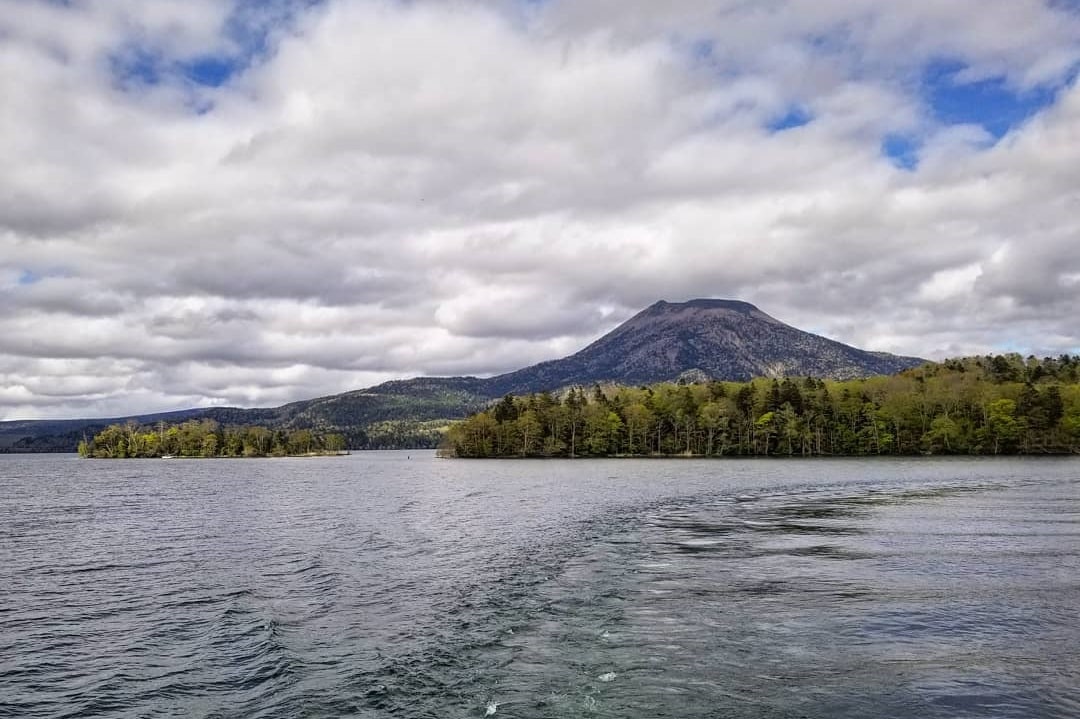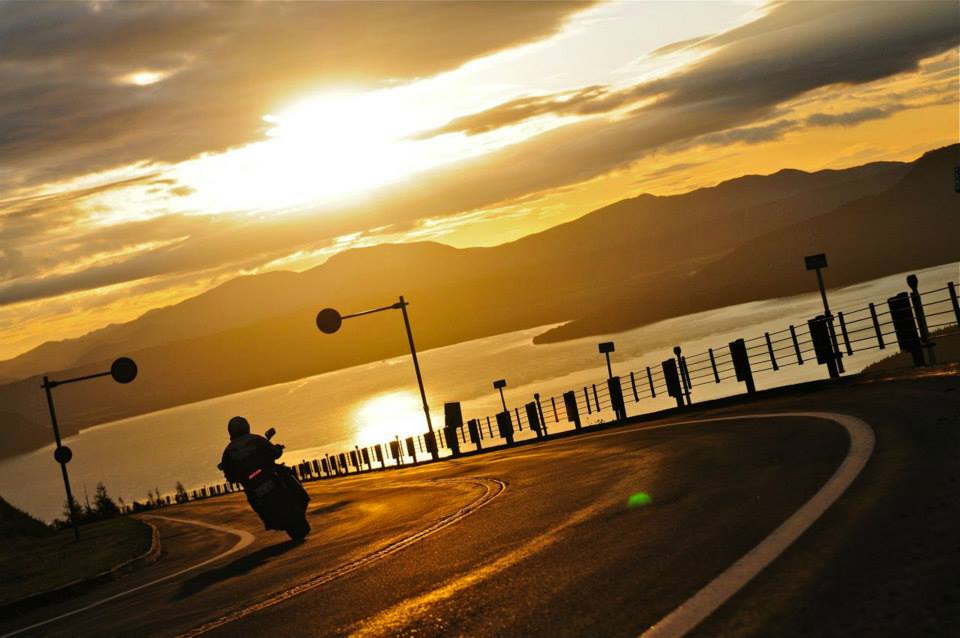 Day3 Abashiri→Kushiro
On this day you will see a unique world, you would never expect to experience in Japan. The first highlight will be the Shiretoko Pass in the Shiretoko Peninsula, located in the eastern Hokkaido, to enjoy its unique variety of wildlife which makes it a unique location in the country, including red foxes, deers, and also brown bears. But the wonderfulness of this day has yet to come. You will go then to Notsuke Peninsula, a 28-kilometers-long peninsula right next to Odaito Bay, 30 kilometers driving from Nakashibetsu. This place features a dramatic landscape of native flowers and amazing forests filled with wildfowl and grazing deers which makes it another wonderful example of Hokkaido's unique and fascinating biodiversity. In the evening you will enjoy some wonderful ride after arriving at your hotel location in Kushiro.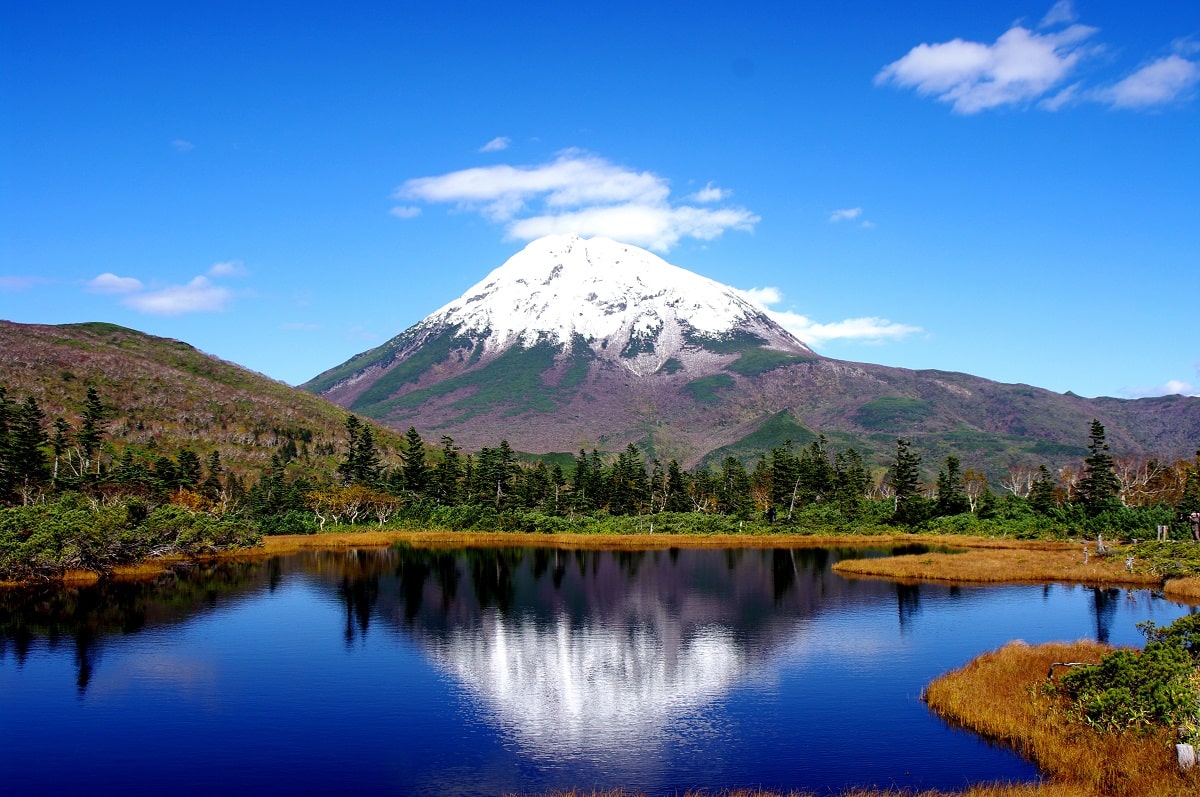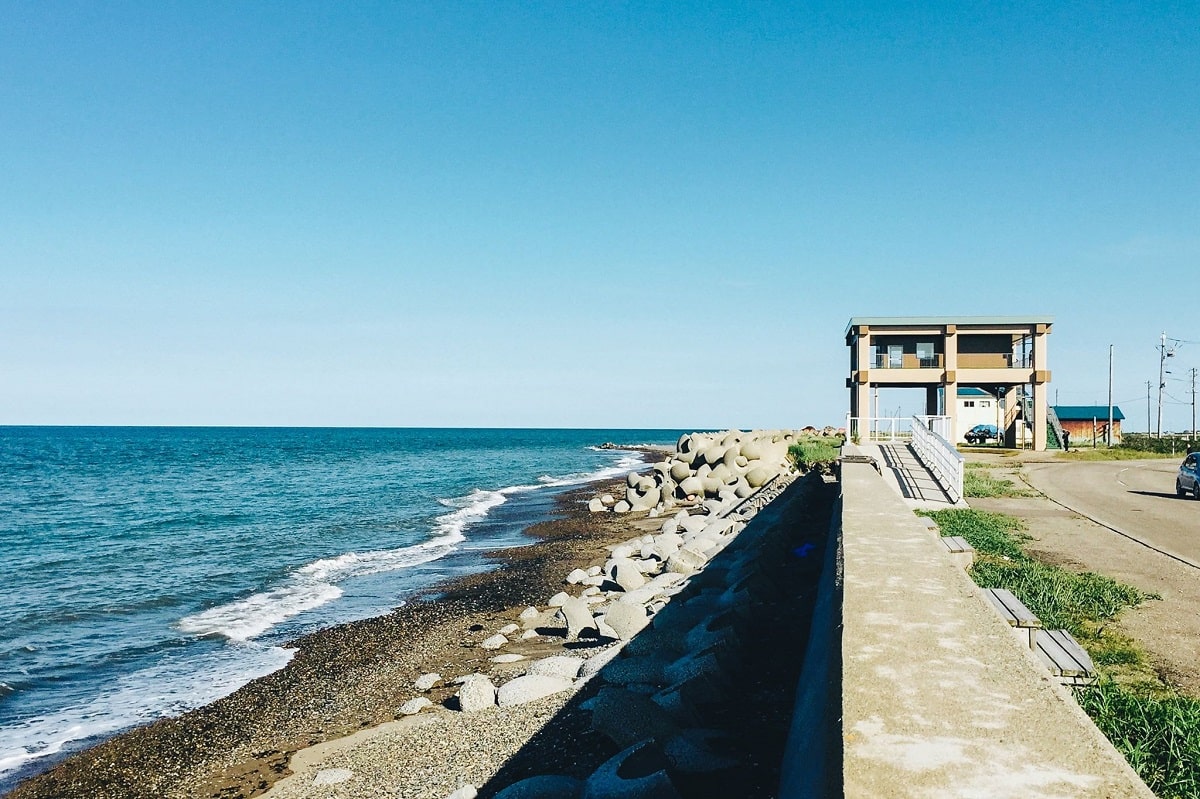 Notsuke Peninsula's beach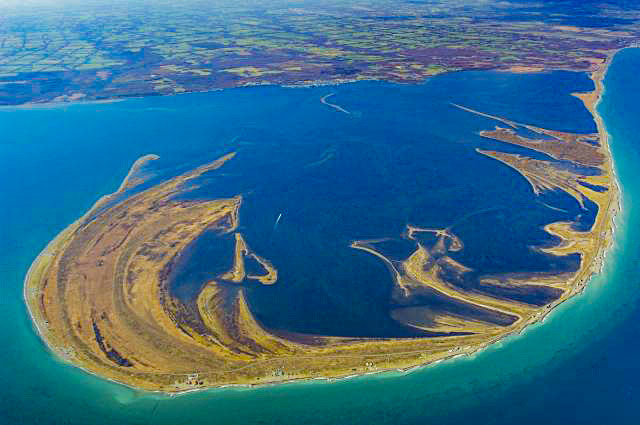 Day4 Kushiro → Kami-Furano
Today you will reach first the city of Obihiro, Hokkaido's most important agricultural area. Founded in 1883 as an industrial city, to gradually become a characteristic of Hokkaido's touristic place. Here you may visit the Kofuku Station, whose name is translated as "Happiness Station", considered one of the most romantic stations in Japan, and some scenic "nature spots like parks such as Midorigaoka Park and Manabe Garden and the majestic Shikaribetsu Lake, part of the Daisetsu-zan National Park. The next destination is Furano. Located in the center of the Hokkaido region, Furano is mostly famous for its flower field, especially of lavender, one of the main agricultural products of the Hokkaido region until the 1960s, when they changed their status to tourist attraction. Also famous in this area are the cheese factories, where you may be able to enjoy the cheese-making process during your visit. You will then end the day in Kami-Furano, relaxing at your hotel between the fields.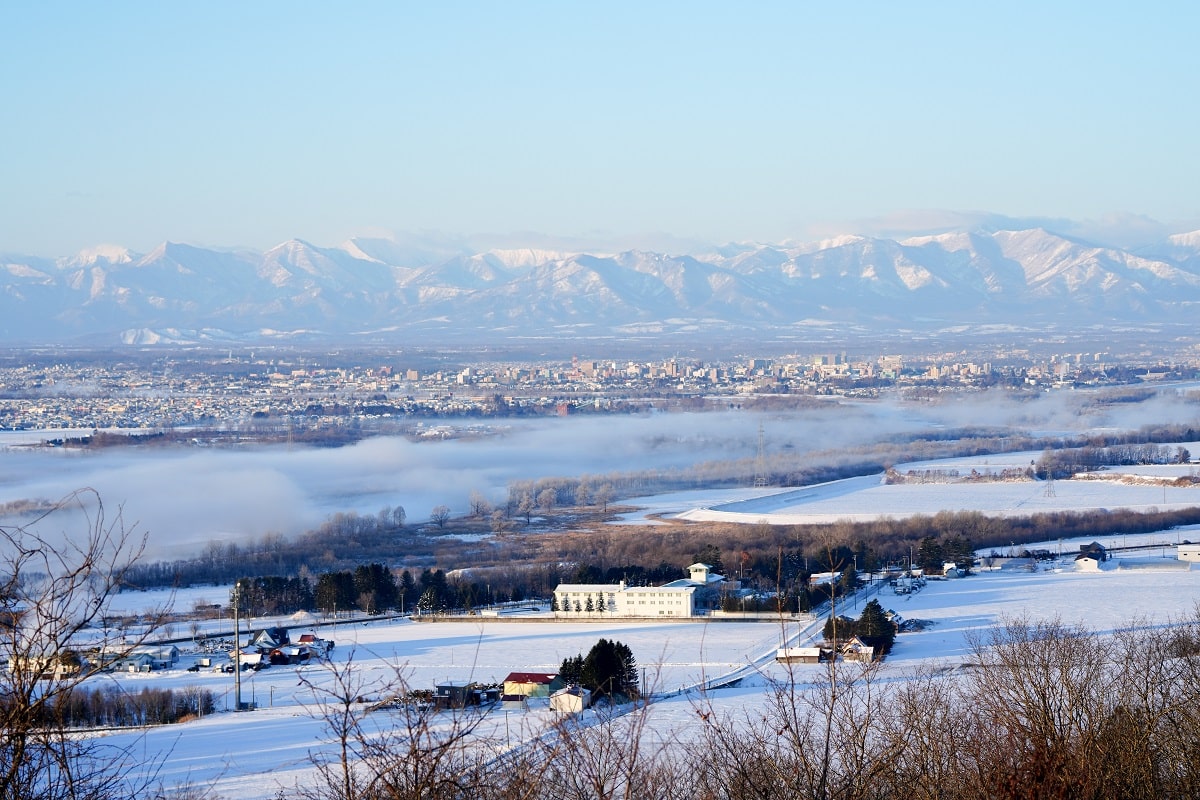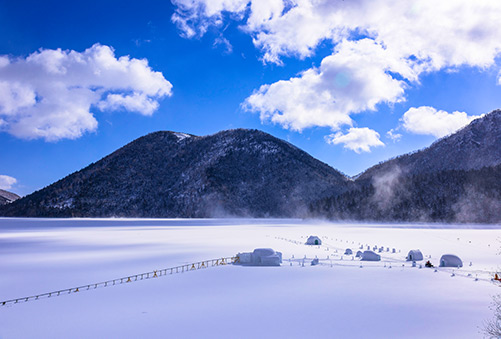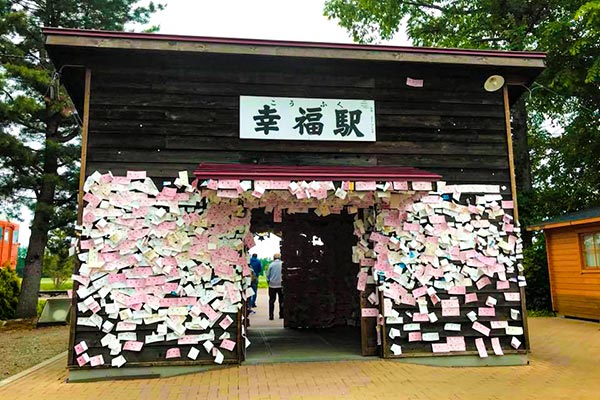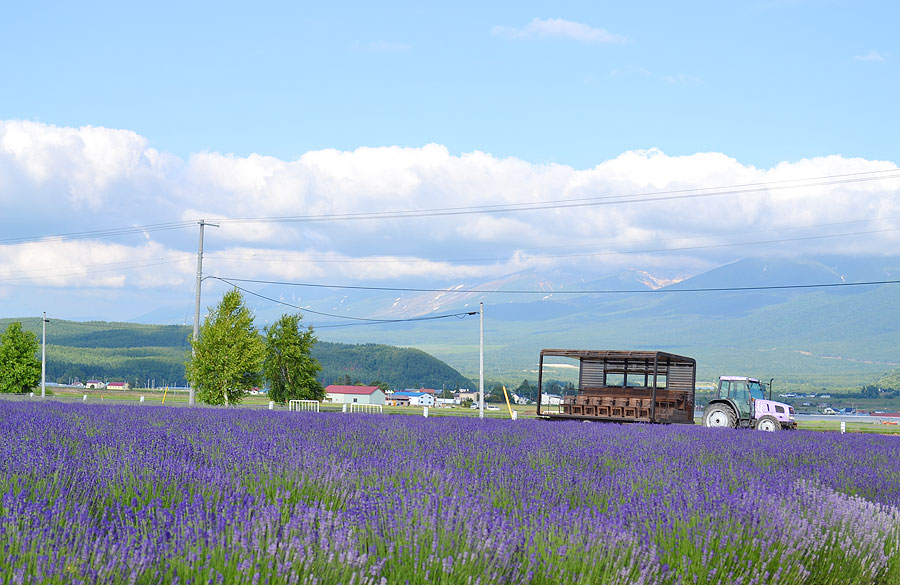 Day5 Kami-Furano→Shinchitose
Today's first highlight will be the relaxing riding in the Furano and Yubari area, enjoying the view of the fields extremely colorful in the summer season. The second main highlight is the city of Yubari. Located in Sorachi prefecture, this area is hemmed in mountains by Yubari stretches for 25 km along the mountain valley. Originally born as a mines city, on 1980, by closing all the mines, due to its natural beauty, featuring mountains and extremely gorgeous rivers, changed its status to a tourism city, by making several fascinating infrastructures still present today. Famous is also the Yubari Melon, a quality of melon and registered melon brand as well, considered one of the most delicious in the country. At the end of the day, you will reach the Shinchitose shop and we will be waiting for you to help you with the returning procedures and to hear everything bout your Hokkaido adventure.
Gallery
Pricing
Tour Price(per rider for twin share room)
Available season:Middle of May - October
*
Excluding specified exception period(Tours will not be available during the following holiday periods):11/22-26, 12/20-12/31 (2023) ・
1/1-7, 4/22-5/6, 8/5-8/18, 12/16-12/31 (2024)

| Motorcycle | Price |
| --- | --- |
| P-3 | 251,000 yen |
| P-4 | 274,000 yen |
| P-5 | 292,000 yen |
| P-6 | 305,000 yen |
| P-7 | 324,000 yen |
| P-8 | 347,000 yen |
| Tandem | 176,000 yen |
| pre/after-tour stay arrangement | +15,000 yen~ (Single room +28,000yen~) |
*TWIN SHARE Price (Single use : +52,000 yen for 5days)
| Option(Reservation required) /DAY | Price |
| --- | --- |
| Helmet(Day 2/and then daily) | 1,000 yen (+200 yen) |
| Gloves(Day 2/and then daily) | 300 yen (+100 yen) |
| Touring Net(Day 2/and then daily) | 100 yen (+100 yen) |
Application deadline:1 month before the tour starts
*If you would like to do a self-guided tour but there is less than a month before the intended departure date, please send us an inquiry.
Types of Motorcycles
*To Rental819 website
Departing Store
Shinchitose Airport Store
Address

〒066-0012
758-209 Bibi, Chitose City, Hokkaido

TEL
0123-25-5635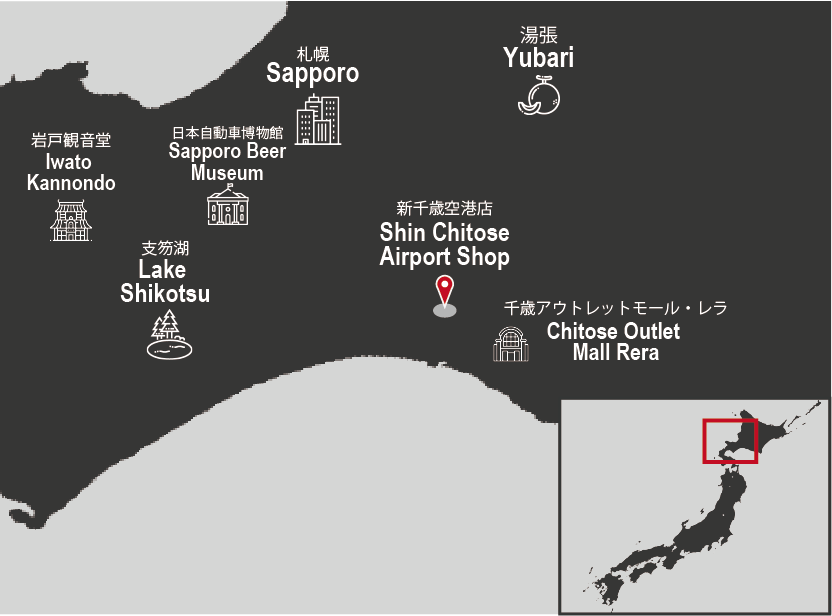 <Nearest Airport>

Shinchitose Airport
An iconic Airport in the Chitose area opened in 1991 to replace the adjacent Chitose Airport, is considered the actual cultural center of the city in Sapporo prefecture. Between the Domestic and the International Terminal, there are several attractions as the Hallo Kitty parlor and the Doraemon museum.
Included in Tour
Vehicle's rental price

Collision damage waiver

ETC card

4 nights overnight hotel accommodations

4 breakfasts, 2 dinners

Route map

Riders guide book

Recommended dining, activities and facilities list
Not Included in Tour
Air ticket

Fuel and toll roads fee

Lunches and dinners (2 dinners are included)

Helmets, gears and other optional accessories

Pannier case
Regarding the payment
A 20% deposit on the total tour cost is required to confirm a booking. To be paid within 3 days after the application is done.

Full payment is required until 60 days before the tour starts.

In case of bookings within 60days before the tour starts, full payment is required at the time of the booking.

The payment shall be done by credit card.

There is no security deposit fee.

In case of cancellation of the booking, our cancel policy will apply.

Any change on tour contents will comport a handling charge.
Application deadline:1 month before the tour starts
*If you would like to do a self-guided tour but there is less than a month before the intended departure date, please send us an inquiry.