Inner Spirit of Japan Tour Ise Kii Peninsula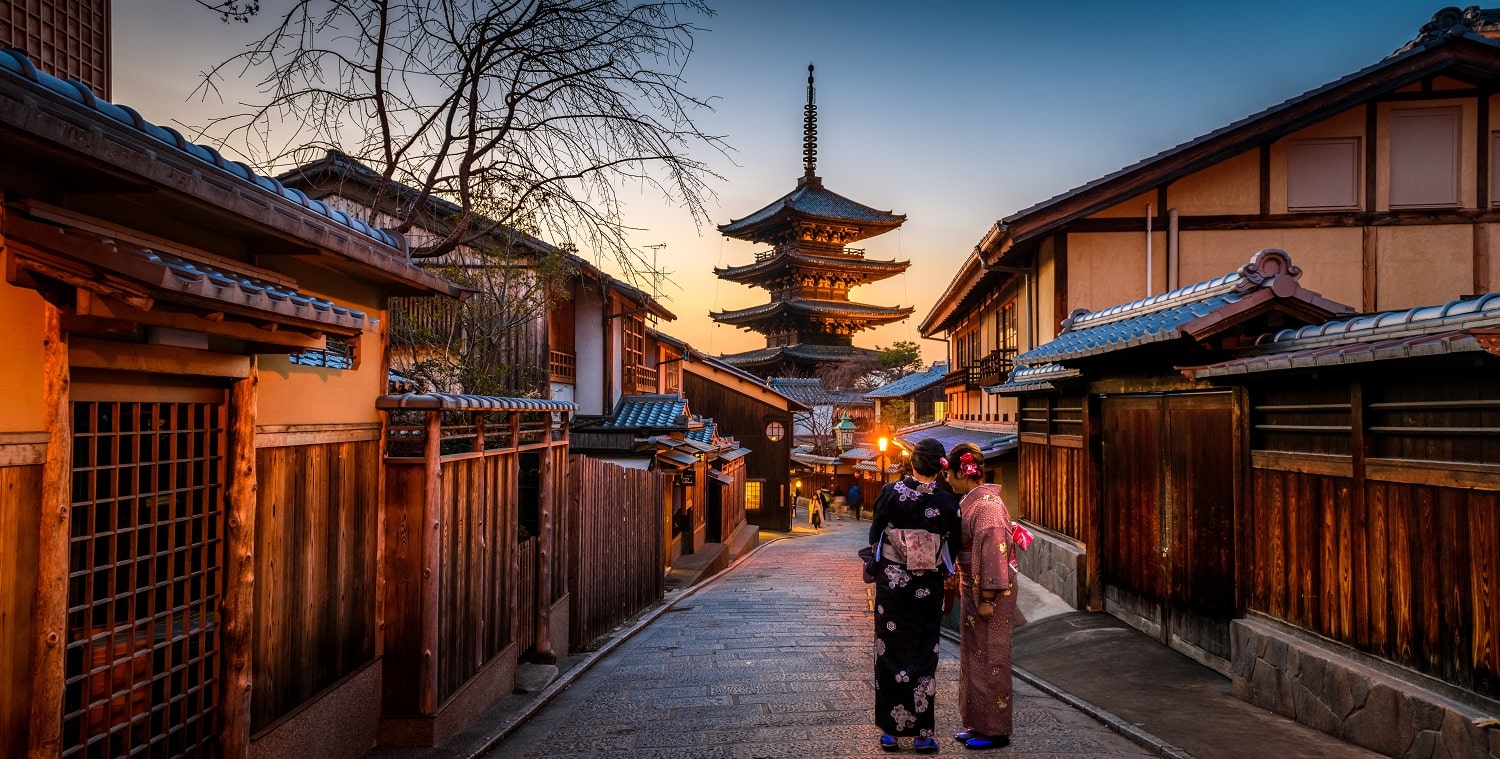 Osaka Departure /5Days/ 4Nights

18A06M01C
This touring course will allow you to feel the beauty of nature, such as the white wave crests of the Sea of Japan and the magnificent mountains in each season. We offer any kinds of motorcycles for rental, so you can enjoy touring Japan's Chubu area The course travels through breathtaking locations including: Noto on the coast of the Sea of Japan; towns with historic places such as Please spend a tranquil time staying at hot spring resorts by night to unwind at the end of each day and enjoy special cuisines with locally produced ingredients. Above all, the riding course involves a variety of characteristics, such as diversely winding roads with beautiful scenery highly recommended by local people, and highways on which you can feel the thrill of cruising on a motorcycle, ensuring that you enjoy the entire time.
---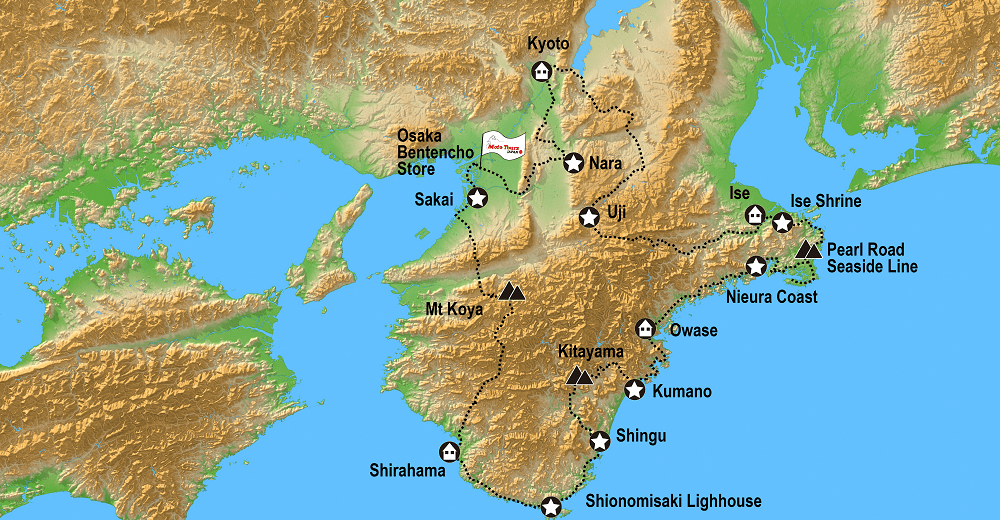 Tour Facts
Schedule

| | |
| --- | --- |
| DAY 1 | Store → Mt. Koya→Shiraraso Area |
| DAY 2 | Shingu → Owase area |
| DAY 3 | Pearl Road → Mt. Konpira→ Mt. Asama → Ise Shrine |
| DAY 4 | Ise area → Kyoto area |
| DAY 5 | Uji → Nara Park →Store |

Days
5 days, 4 nights
Store
Osaka Bentencho store
Meal
4 Breakfasts
Hotel Rank

★★★☆☆

Total distance
979km
Riding season
Summer
Difficult

Sightseeing

food

History culture

Tour content
Mount Koya

One of the sacred places in Japan, center of Shingon Buddhism founded by one of the most significant religious figures in Japan's Buddhism, Kobo Daishi. Even being a small area, there is a full concentration of sacred places such as the Kongobuji temple, head temple of Shingon Buddhism, the Garan, first temple founded by the monk, and the Okunoin a 2 km walk through to Kobo Daishi's mausoleum.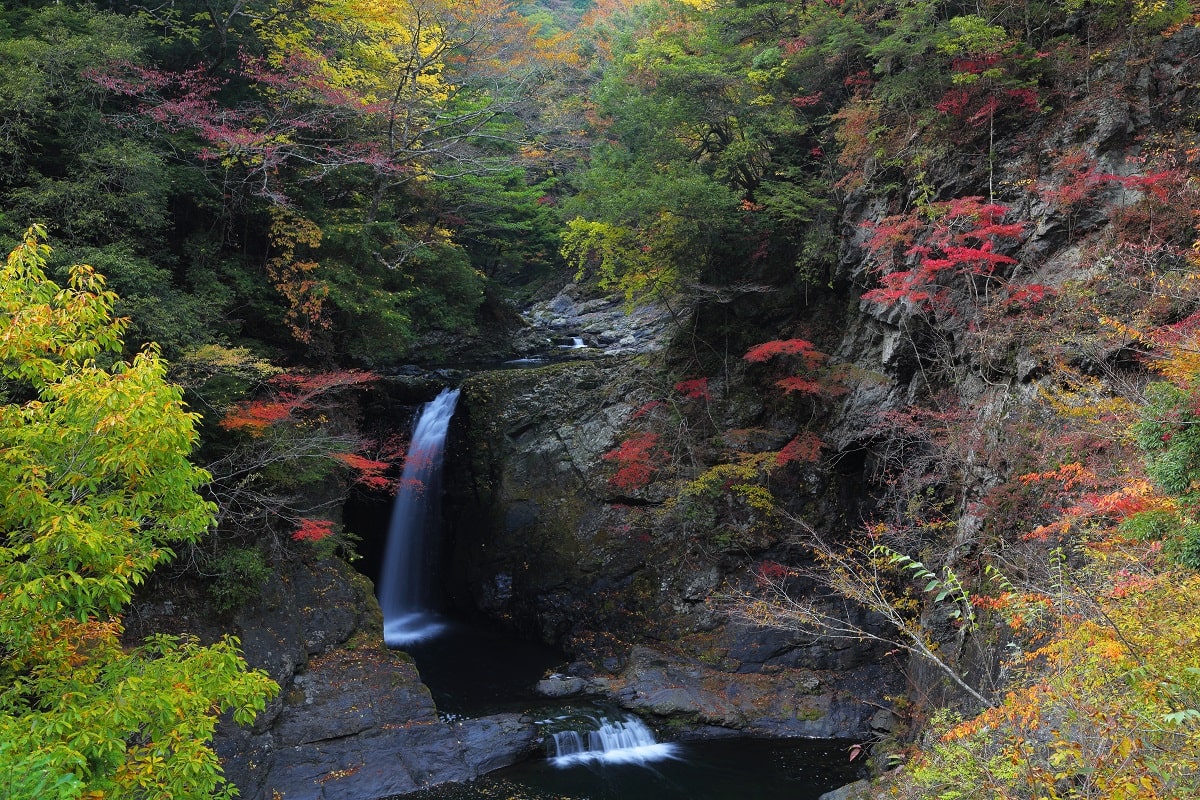 Shirahama

One of the three biggest and most ancient hot spring locations in Japan, its name means "white bearch", referring to a 500 meter long bright white sand beach, one of the main attractions of this resort area. Shirahama is an historic travel destination, with a millenary history, included in Japan's three most ancient hot spring locations along with Arima (Kobe) and Dogo (Matsuyama).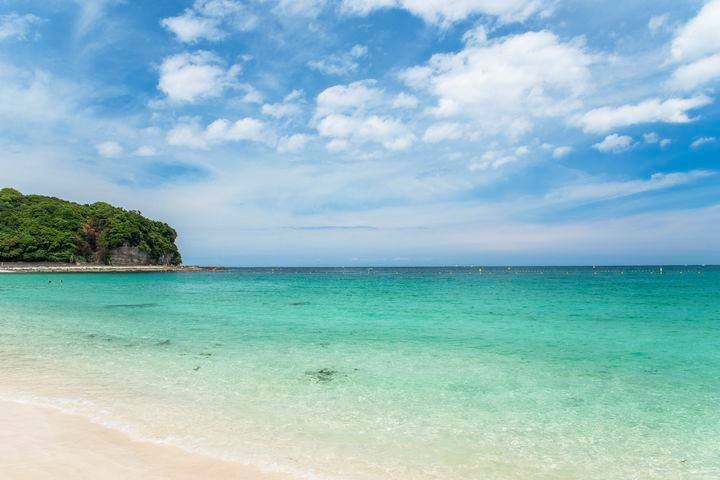 Cape Shionomisaki

Located in Kushimoto peninsula's south, southernmost point of Honshu island, it is the historical location of several encounters between Japan and foreign countries. one of them is a touching episode about a Turkish ship crushing on this area's coast and the survivors being saved by local population, episode symbolized by the Turkish Memorial Museum. Other main spots are the iconic Shionomisaki lighthouse, symbol of this areas.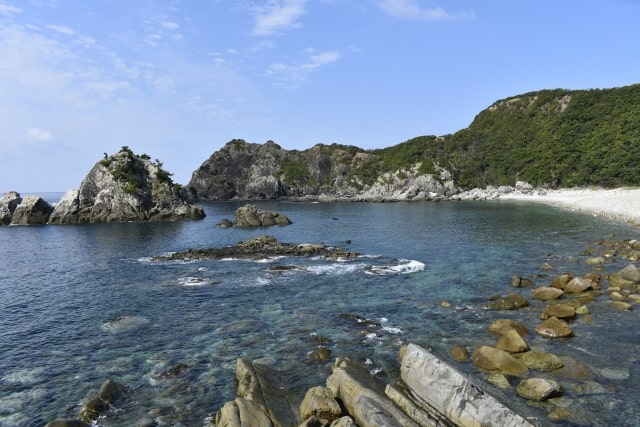 Kumano

A city full of nature, center spot of the Kumano prefecture. Its rock formations and bright green forests made this location grow as a power spot, part of the ancient Iseji pilgrimage route, connecting with Ise and now partly preserved in the Matsumoto Pass area. another beautiful area is the coastline, expecially the Onigajo, a rock formation resembling two dwelling demons, and the Shishi rock, resembling the profile of a lion looking at the sea.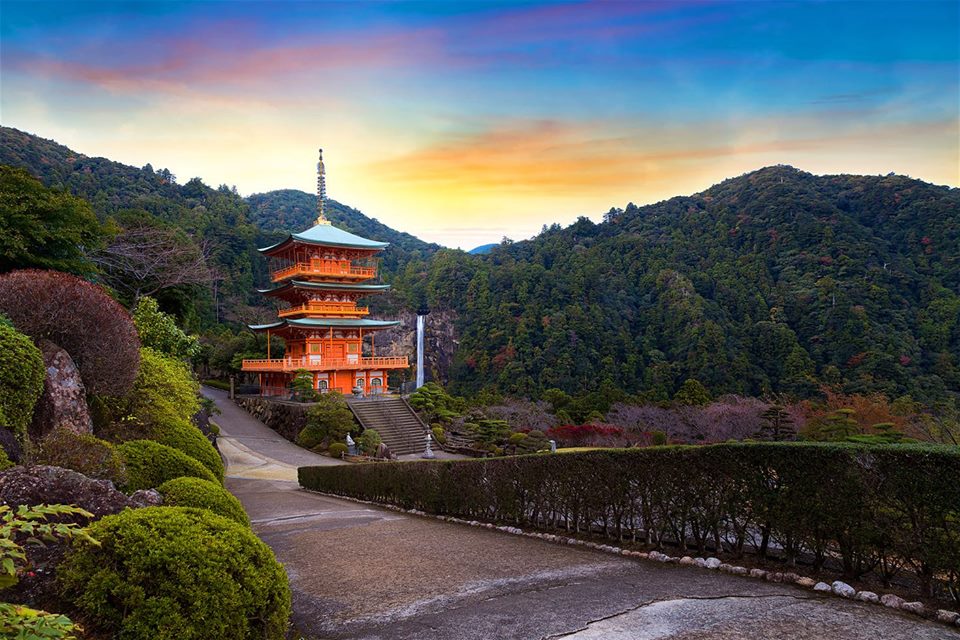 Ise

One of the most sacred cities linked to Japan's Shinto cult, home to the Ise Jingu, a massive shrines group consisting in 2 main complexes, the Naiku (Inner Shrine), dedicated to Amaterasu Omikami, one of the most important deities of japanese shinto and Geku (Outer Shrine), dedicated to Toyouke, the deity of house keeping and nurture, separated several kilometers apart, with several smaller complex on the way.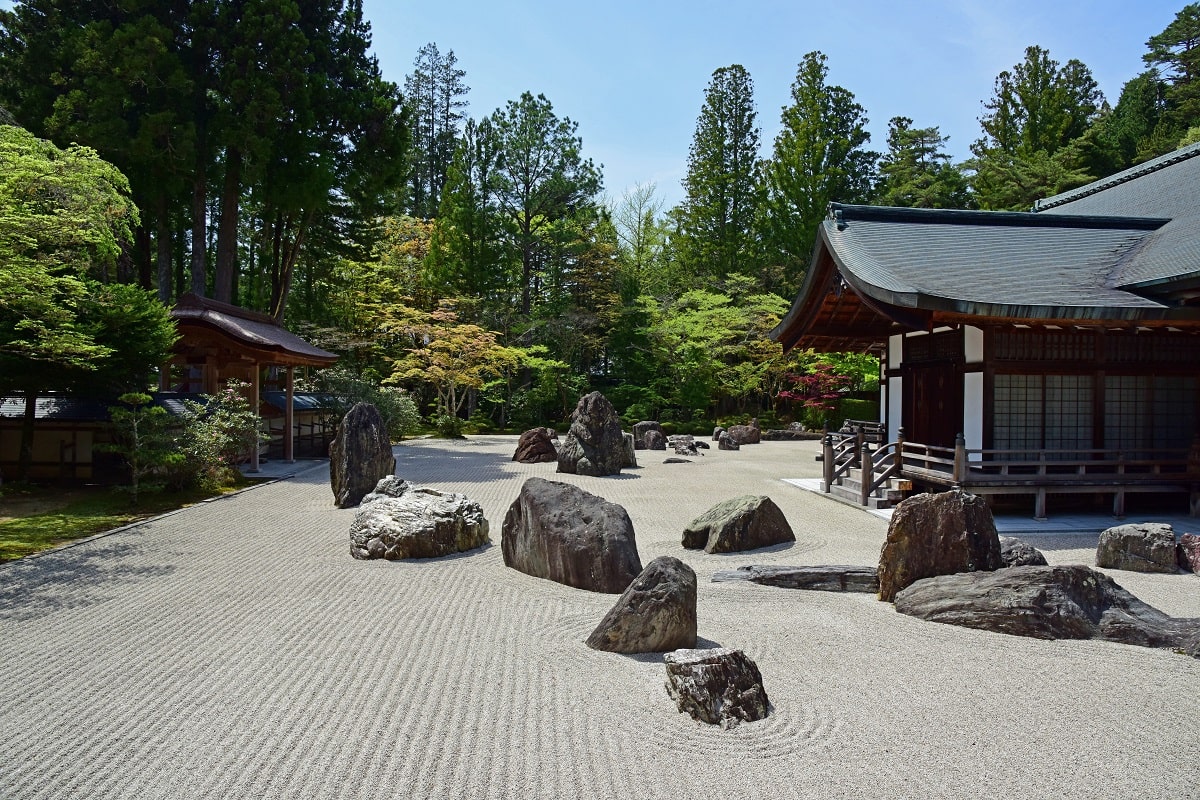 Kyoto

One of Japan's most popular cities. Emperor residence until 1868 year, this city's main feature is the presence of an enormous series of historical treasures and certified world heritages, like the Kyomizudera, or the Gold and the Silver Pavillions. Characteristic is also the Gion area, the ancient amusement quartier, where, if you're lucky, you can occasionally see an authentic maiko, an apprentice geisha.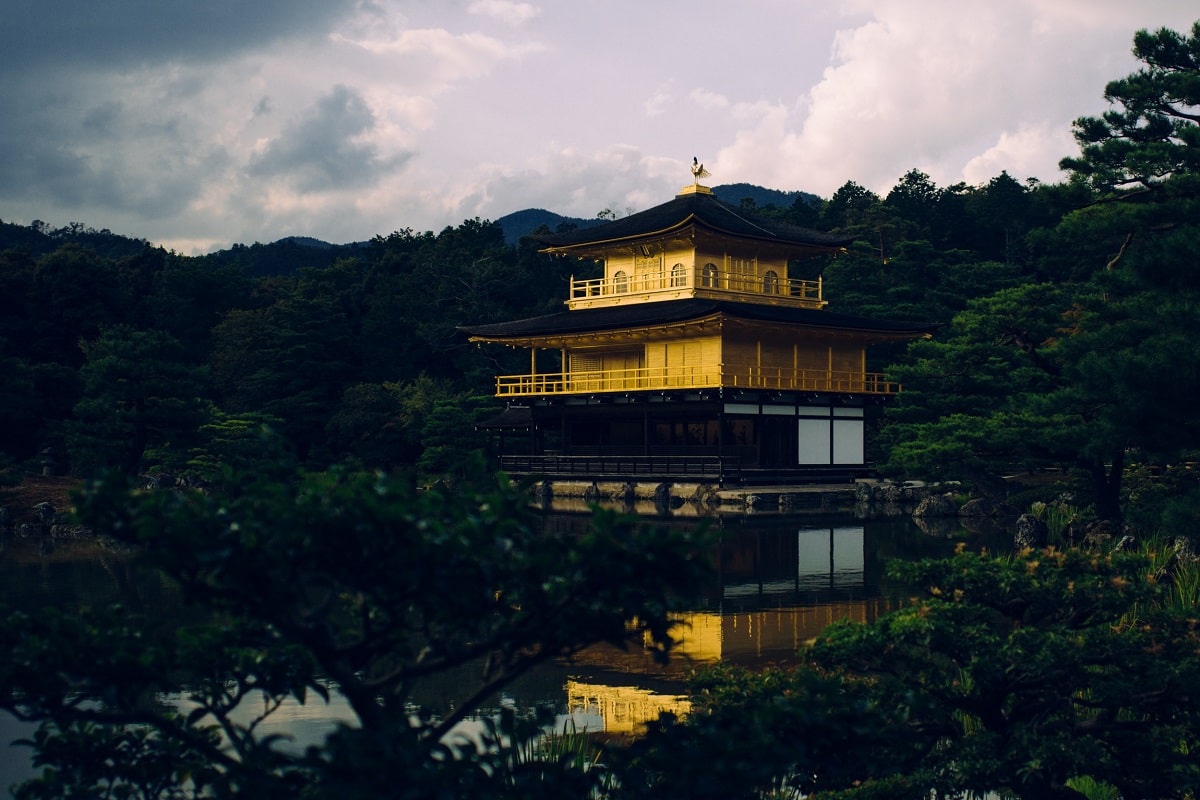 Uji

Situated between Kyoto and Nara, even being a small city, Uji had the possibility to develop cultural center on its own. This beautiful city's most important feature is the presence of the highest quality Japanese green tea, which is not only a typical product, but it also constitutes a wonderful panorama while riding into the area. Doable is also the present of the Byodoin Temple, historical center of Pure Land Buddhism.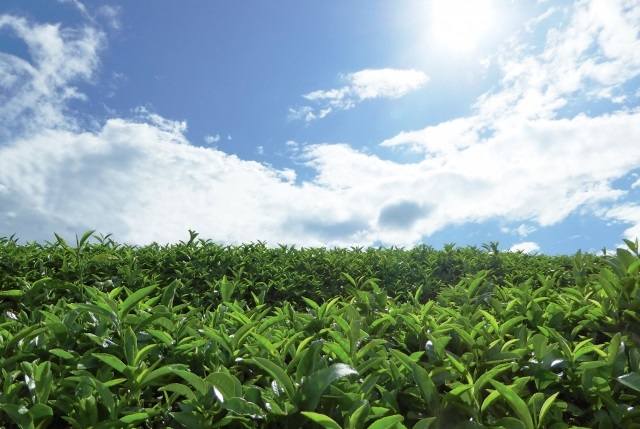 Nara

First permanent capital of Japan, founded in 710 year before Kyoto and Tokyo. Nara is famous for the massive Buddhist Temple Todaiji and its Daibutsuden, the largest wooden building and its Daibutsu, one of the largest Buddha bronze statue in the country.
One of the main features of this magic city is the presence of free deers walking absolutely fearless along the place.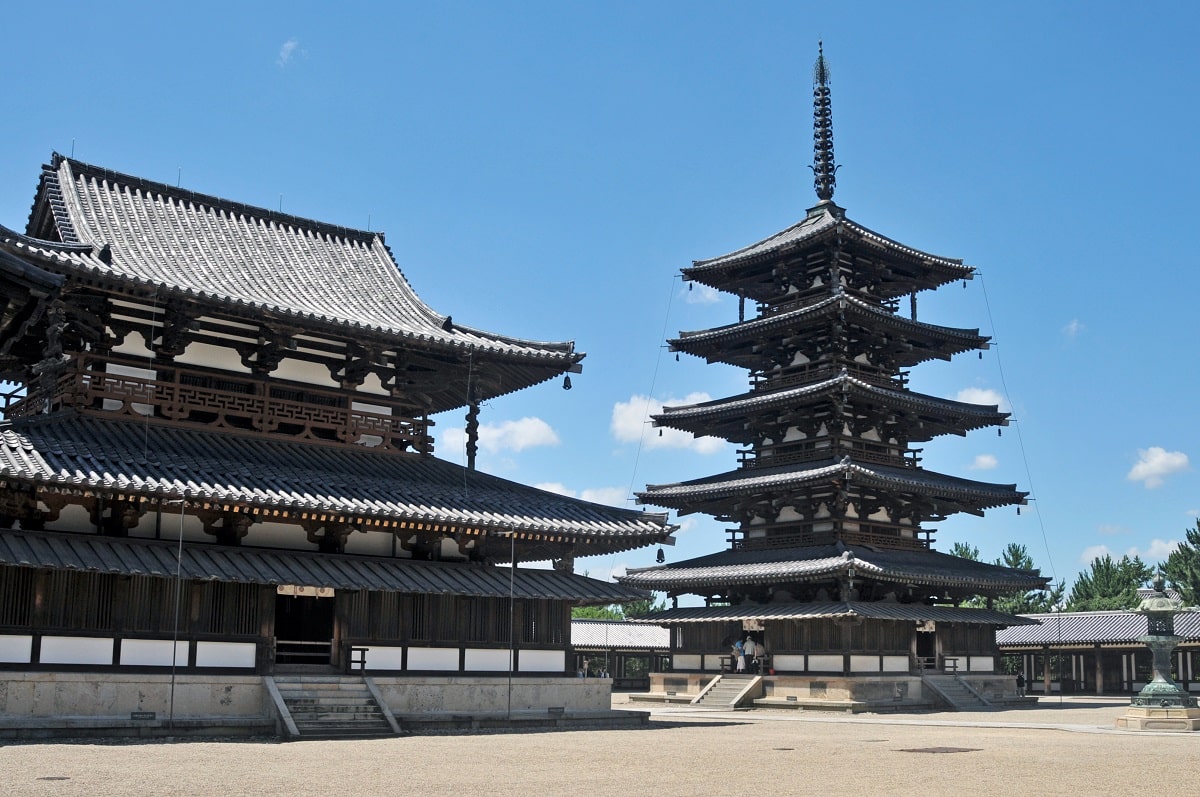 Gallery
Pricing
| Motorcycle | Add Passenger | Option(Reservation required) |
| --- | --- | --- |
| P-3 Add + 0 yen | Tandem Add    +104,300 yen~ | Helmet(Day1) +1,000 yen |
| P-4 Add +17,000 yen | | Helmet(Day 2/and then daily) +200 yen |
| P-5 Add +31,000 yen | | Gloves(Day1) +300 yen |
| P-6 Add +44,000 yen | | Gloves(Day 2/and then daily) +100 yen |
| P-7 Add +62,000 yen | | Touring Net(Day1) +100 yen |
| P-8 Add +80,000 yen | | Touring Net(Day 2/and then daily) +100 yen |
Motorcycles available for this tour

In Japan motorcycles specs can be slightly different from the original ones.
Before sending your tour application form, please check your preferred motorcycle's Japanese spec at this page.
Departing Store
Included in Tour
Vehicle's rental price (with top case and pannier case)

Collision damage waiver

ETC card

4 nights overnight hotel accommodations

Route guide

Tour map

Tour road book

Recommended dining, activities and facilities list
Not Included in Tour
Air ticket

Fuel and toll roads fee

Lunches and dinners

Helmets, gears and other optional accessories