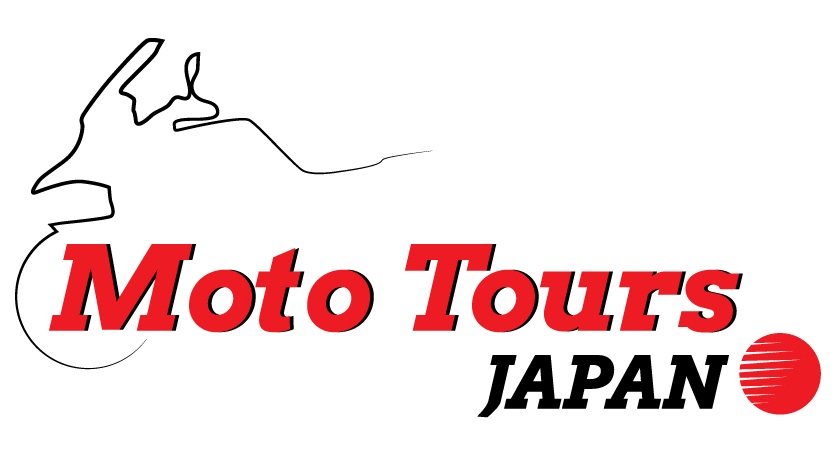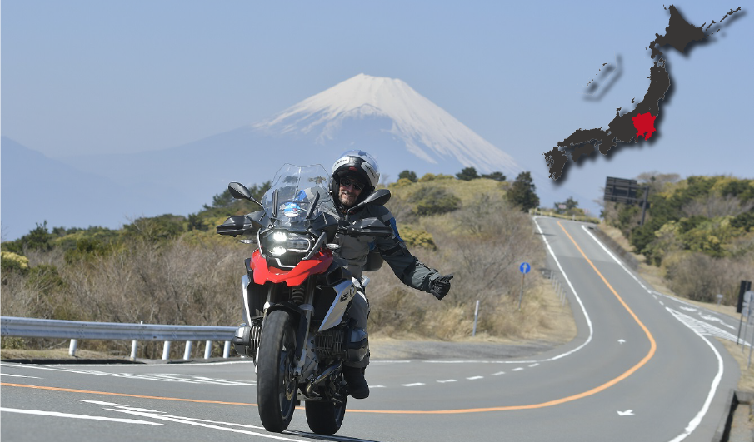 Abfahrt: Odaiba / 7 Tage/ 6 Nächte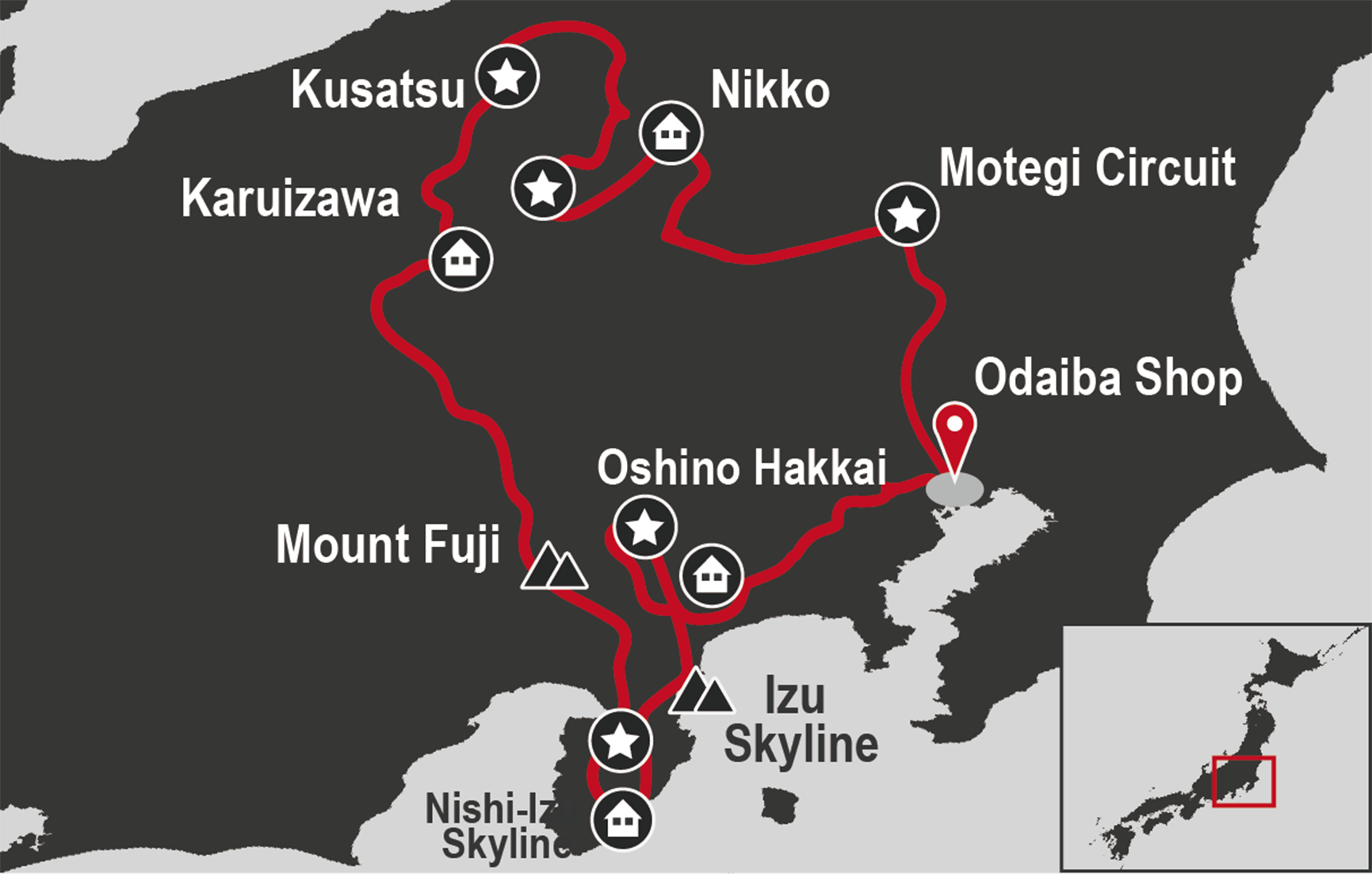 Eine unvergessliche Reise. Die wunderschöne Natur Dogashimas mit den entspannenden heißen Quellen, atemberaubende Ausblicke von der Ashinoko Skyline und vom Berg Fuji, dem Wahrzeichen Japans, sind nur ein Teil der Sehenswürdigkeiten dieser einzigartigen Tour. Die Tour ist speziell darauf ausgerichtet, dass Sie neben dem Genuss einer Motorradtour durch Japan auch in den Genuss Japans einzigartiger Kultur kommen. Erfreuen Sie sich an klassischen japanischen Gebräuchen, etwa beim Entspannen in einer heißen Quelle oder bei frisch zubereitetem Sashimi. Zudem werden Sie die Gelegenheit haben, eine außergewöhnliche Erfahrung zu machen und bei der Wasabi Ernte teilzunehmen. Daneben erwarten Sie, mit dem Owakudani Tal oder den Thermalquellen von Oshino Hakkai, einige der größten historischen Schätze, die das Land bietet. Und nicht zu vergessen die Route dieser einzigartigen Tour: die Kurven der Izu Skyline, die beeindruckende Schleife der Kawazu Nanadaru Brücke und der romantische Ausblick von der Bay Bridge.Auf dieser Tour werden Sie die Besonderheit einer Motorradtour im Land der aufgehenden Sonne erfahren.
2020 Tour schedule


Please choose your preferred departing schedule.

This is a guide tour which will give you the possibility to enjoy Japan in total security with a tour guide and a support van accompaining you.

*Be aware that in case the minimum number of passengers is not reached, the tour may be canceled.
Tour Facts
Schedule

| | |
| --- | --- |
| DAY 0 | Briefing Day |
| DAY 1 | Store → Oshino Hakkai → Gora |
| DAY 2 | Owakudani → Nishi-Izu |
| DAY 3 | Nishi-Izu → Matsumoto |
| DAY 4 | Matsumoto → Tokamachi → Kusatsu |
| DAY 5 | Kusatsu → Nikko |
| DAY 6 | Nikko → Motegi → Store |

Days
7 days, 6 nights
Store
Odaiba
Hotel Rank

★★★☆☆

Total distance
1,507 km
Difficult

Sightseeing

food

History culture

Tour content
Briefing and Welcome Party

On the day before our departure, our tour guides will hold a brief meeting time to let you enjoy your tour in Japan in with security and fun. They will explain you Japan's riding rulse, peculiarity, Japanese culture and of course your tour schedule in detail.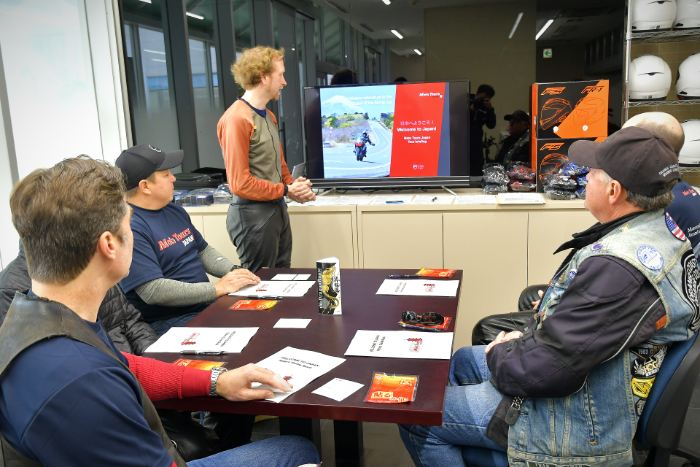 Berg Fuji

Der Berg Fuji ist der höchste Berg Japans und eines der bekanntesten Wahrzeichen des Landes. Der aktive Vulkan liegt etwa 100 km von der Hauptstadt entfernt. Der Berg Fuji ist ein Stratovulkan und bekannt für sein markantes und ikonisches Profil, das bereits seit Jahrhunderten in vielen Kunstwerken dargestellt wird.

Zusammen mit den drei Heiligen Bergen Japans wurde der Berg Fuji als Inspiration für Künstler und Poeten von der UNESCO als offizielles Weltkulturerbe ausgezeichnet.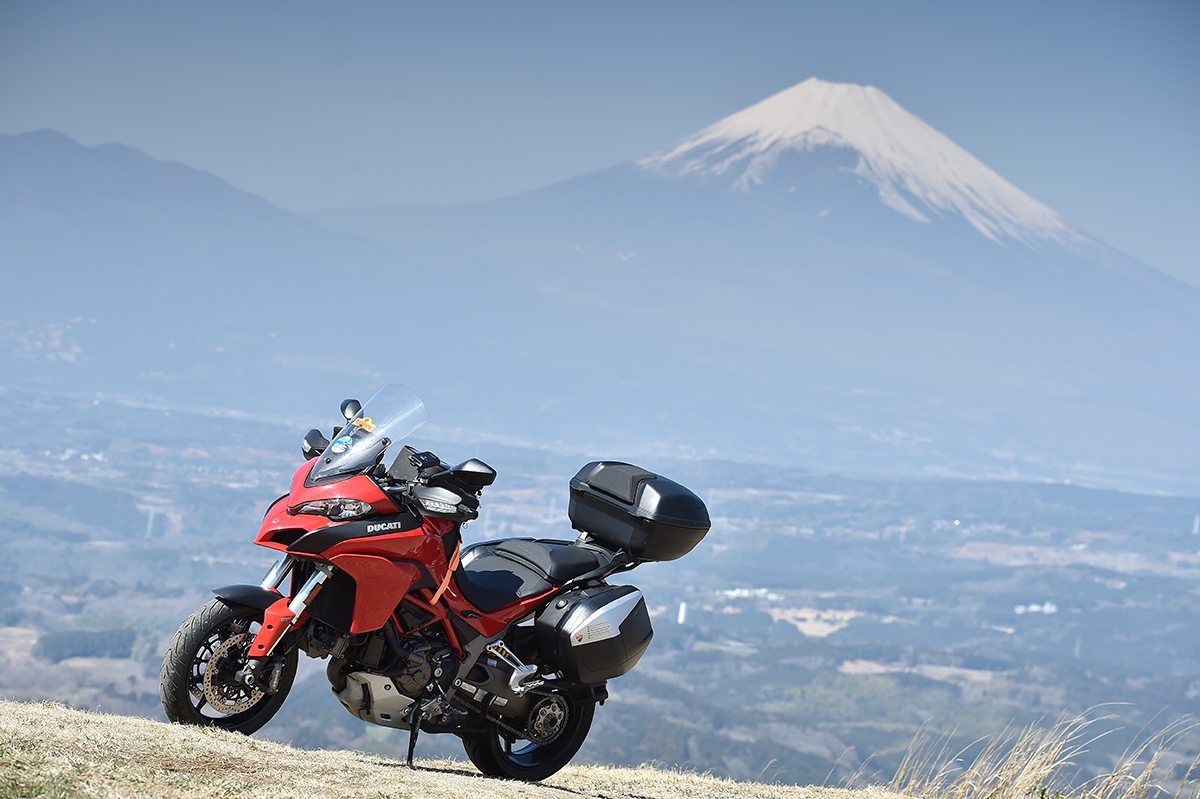 Oshino Hakkai

Das kleine Dorf liegt in der Region der Fünf-Fuji-Seen. In der Nähe befinden sich acht Teiche mit außergewöhnlich klarem Wasser, die vom Schmelzwasser des Berg Fujis gespeist werden, welches über 80 Jahre durch poröse Lavaschichten gefiltert wird. In der Nähe des größten der acht Teiche befindet sich ein Freilichtmuseum, das Hannoki bayashi Shiryokan, in dem historische landwirtschaftliche Geräte, Waffen und Haushaltsgegenstände ausgestellt werden.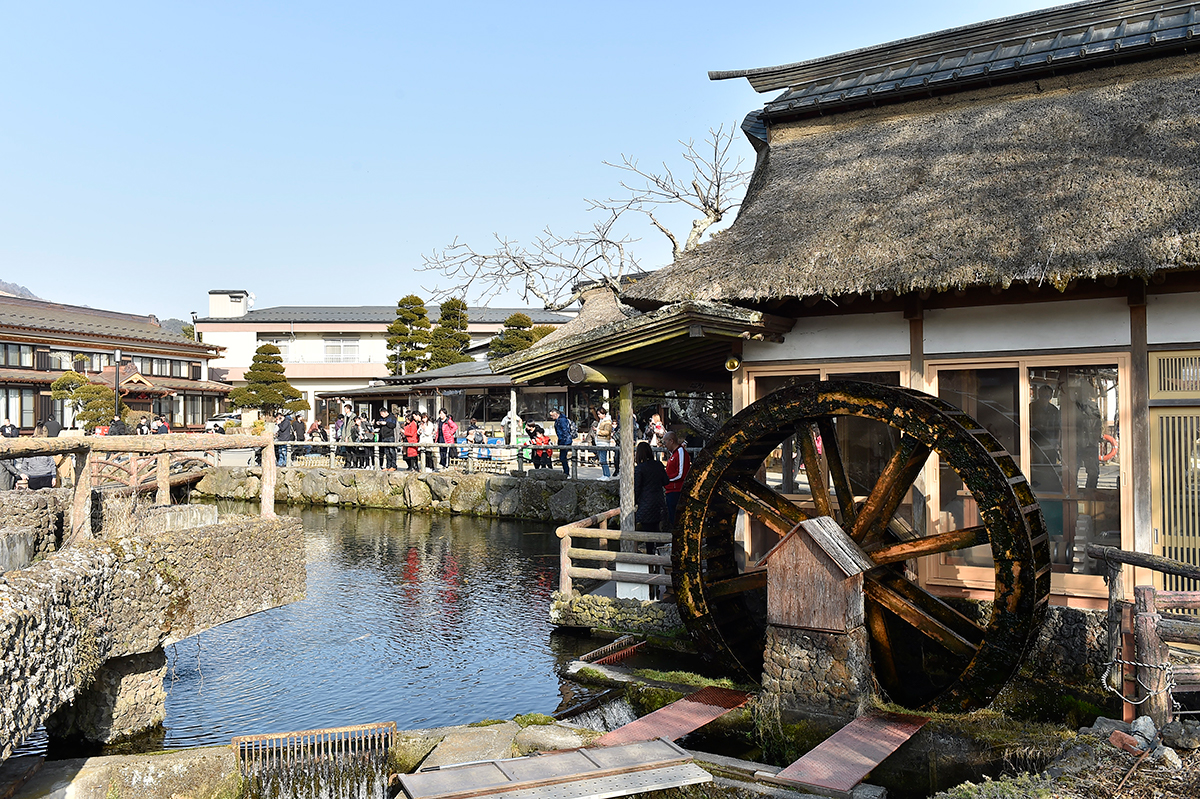 Owakudani

Vor 3000 Jahren brach der Berg Hakone das letzte Mal aus und bildete ein vulkanisch aktives Tal, das von heißen Quellen, heißen Flüssen und eindrucksvollen schwefelhaltigen Dämpfen geprägt ist. Das Tal verfügt über ein Besucherzentrum mit zahlreichen Geschäften und Restaurants, die über die Hakone-Seilbahn erreichbar sind. Von hier aus haben Sie eine beeindruckende Aussicht auf die schwefelhaltigen Gase des Tals. An klaren Tagen kann man von hier aus den Mount Fuji in seiner ganzen Pracht sehen.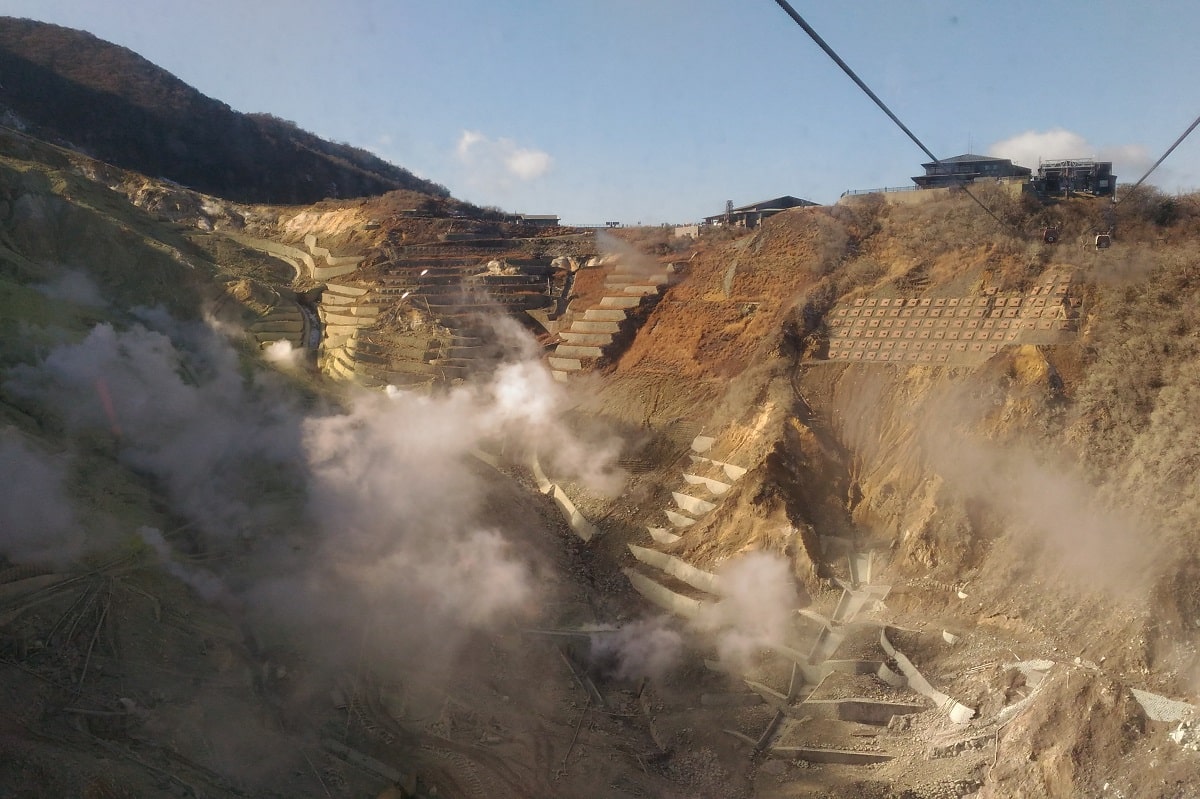 Kawazu Loop Bridge

Opened in 1982, it is a masterpiece of engineering, considered one of the most spectacular bridges in the world. Its particular double spiral shape is due to his original function, to connect two mountain sides while they are too steep to build a road with both sides at the same elevation. Some numbers: length is 1.1km with 80 m diameters.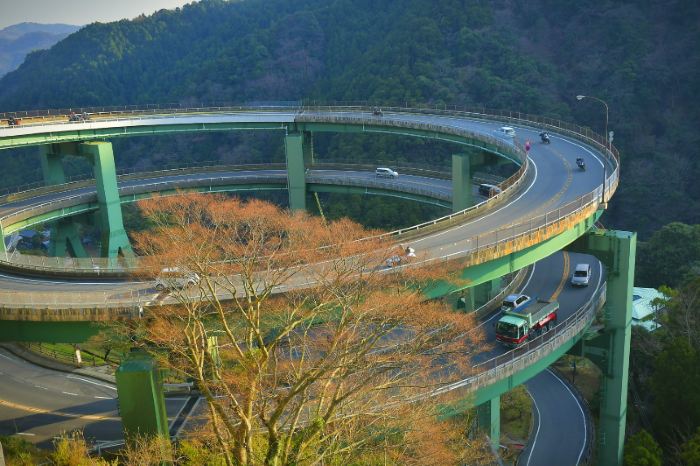 Nishi-Izu

Nishi-Izu Skyline is one of the most popular riding roads in Japan. It is a mountain road starting from Daruma Mountain to Funabara Pass. First project was held in 1968, completed in 2004 year for a present total lenght of 10 km and a maximum heght point of 900 m. Born as a tool road, from its latest modification in 2004, this road is now free.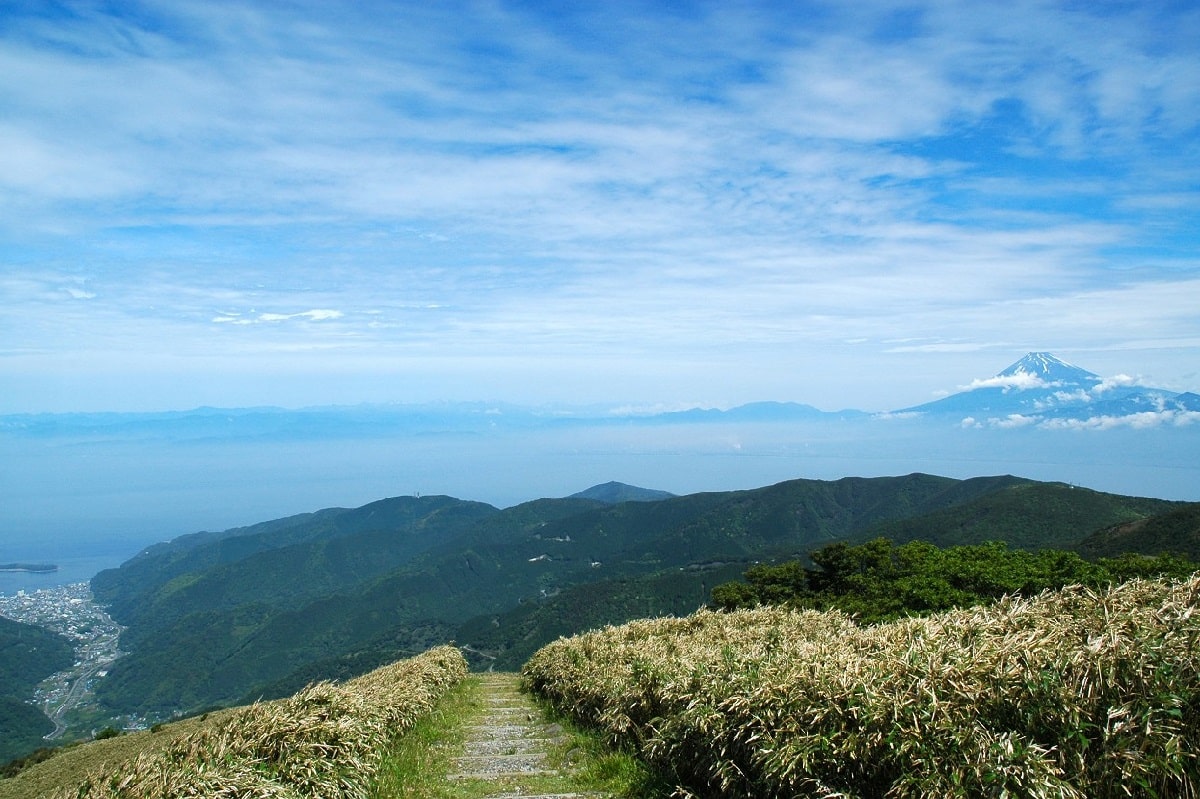 Matsumoto

Die Bergstadt Matsumoto liegt auf der Insel Honshu. Das Wahrzeichen der Stadt ist die Burg Matsumoto aus dem 16. Jahrhundert, die zu den schönsten und ursprünglichsten Burgen Japans zählt. Eines der Hauptmerkmale der Burg sind die schwarzen Wandvertäfelungen, weshalb sie auch "Krähenburg" wird. Der Kontrast der Farben macht sie zu einem wunderschönen Ort für das Betrachten der Kirschblüte (Sakura Hanami).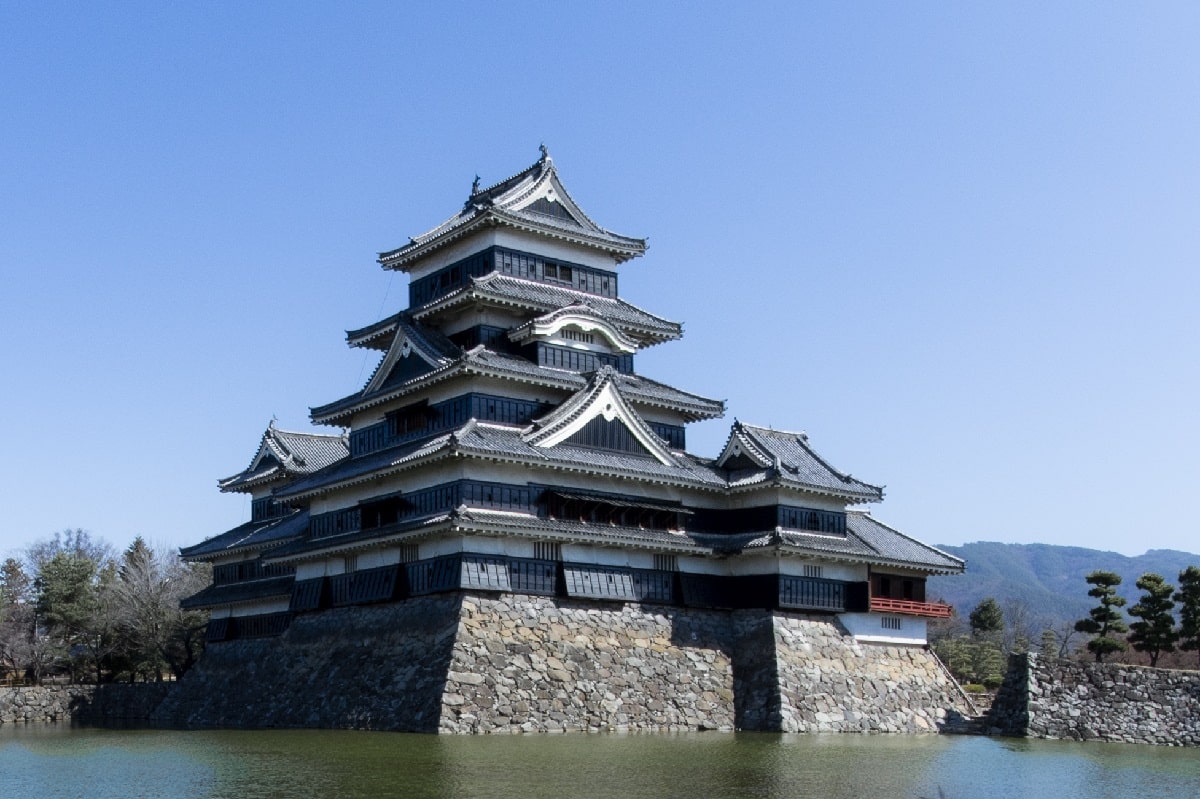 Jomon Village

Beginning in 14590 BCE and ending in the 300 BCE, Jomon Period is the earliest era in Japanese History. It takes its name by the peculiar pottery style "Cord Patterned" typical of the era. From the 5000 BCE the Jomomn tribes started a sedentary lifestyle by settling several villages, as the one you will be visiting. Jomon houses evolved through several phases, becoming, as those you will see, pithouses built around a central fireplace, with a structure supported by pillars. Live in this unique place the magic of the Japan of the origin.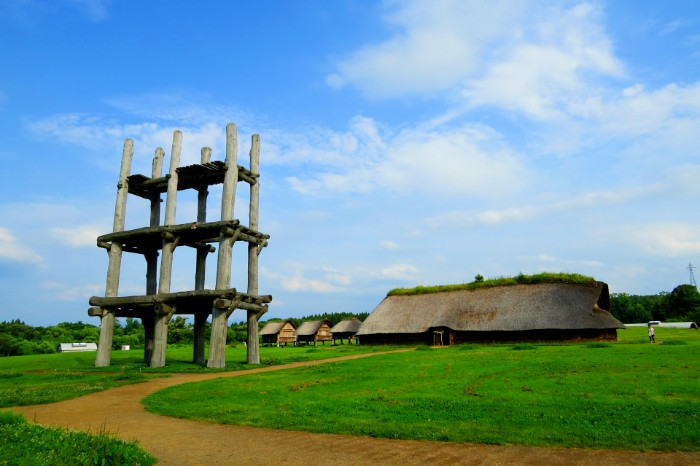 Kusatsu

Located in Gunma Prefecture, it is the third most popular hot spring area in Japan. Located at a 1200 meters above sea altitude, it is also a mountainous popular skiing area in winter and hiking spot during warm season.
The nearby peak of Mount Kusatsu-Shirane is the source of its hot waters, which, local people use to claim, can cure all form of pain except love pains.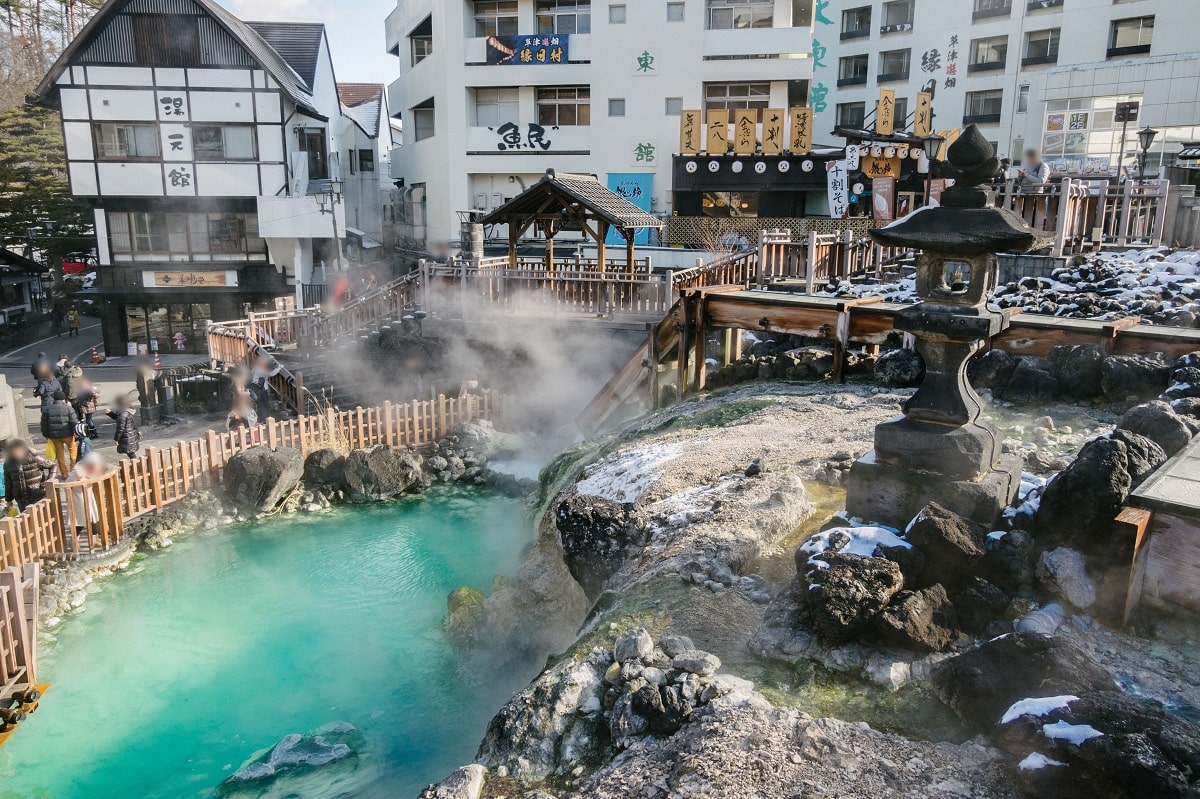 Nikko

Located in Tochigi prefecture, due to its mystical nature, this little city is a well known Shinto and Buddhist center. In Nikko National park are present the famous Nikko Toshogu Shrine and Tokugawa Ieyasu mausoleum.
Going into Okunikko area, you will find Lake Chuzenji, an extremely beautiful nature spot, which can be enjoyed in a different aspect in every season.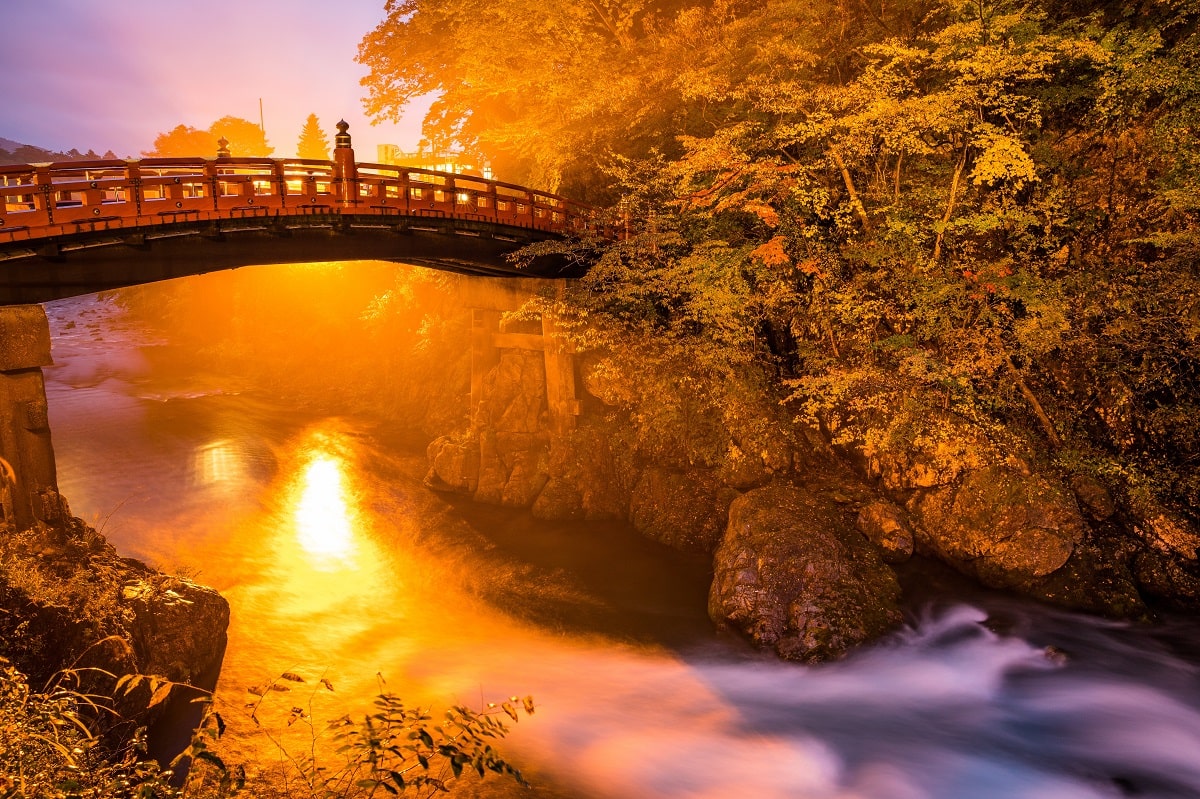 Nikko Toshogu

Mausoleum of the iconic figure of Tokugawa Yeyasu, the present luxurious complex was constructed during the mid 1600s, by enlarging the original, more simple tomb. The complex, registered as World Heritage site in 1999, consists of more than a dozen of buildings, built in both Shinto and Buddhist style. The main buildings of this massive complex are the Yomeinmon gates, one of the entrance gate, National Treasure and considered one of the most beautiful gates in the country, the Gojunoto, the Five-Story Pagoda, the Sanjiko, the Sacred Storehouses, the Kairo corridor, National Treasure, and the main buildings, but the complex has a lot more to offer.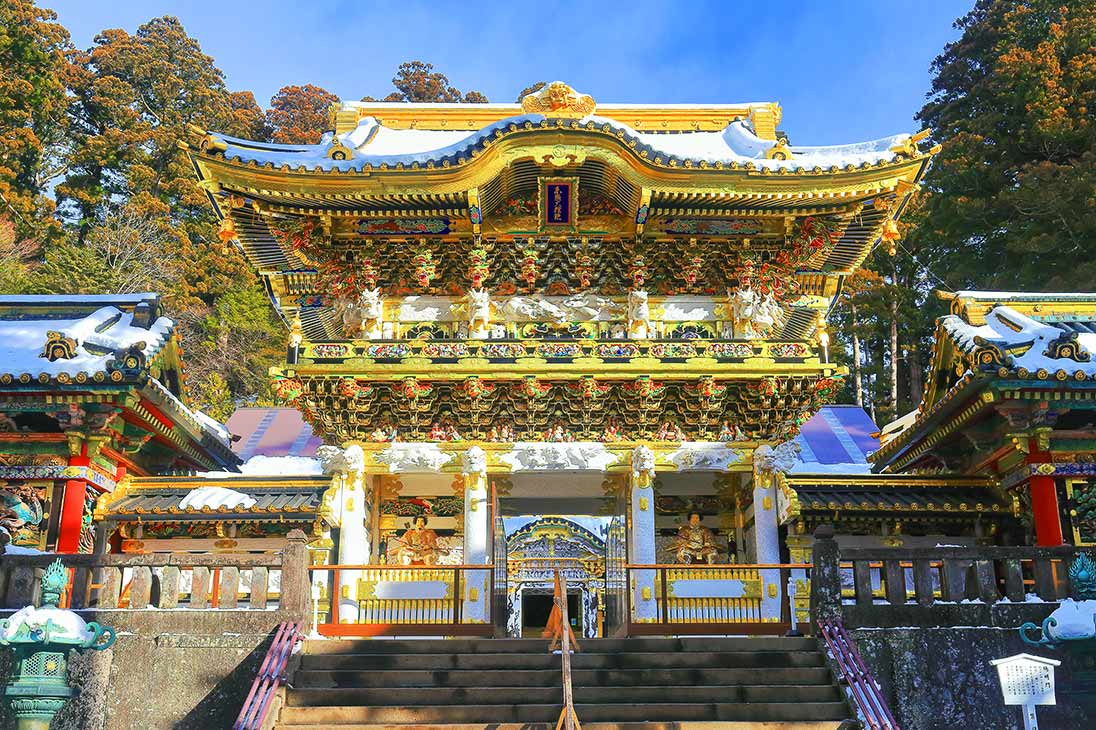 Twin Ring Motegi

Opened in 1997, its name is due to the particular structure of the course, consisting of two circuits: an oval and a road track, a conceptual structure symbolizing the idea of putting people and nature in balance. For this reason, the circuit is constructed in Motegi's countryside, surrounded by forests changing their colors in each season. You will enjoy on of the most iconic circuits in the world, theater of the most legendary victories. You will then visit the Honda Collection all, a big piece of Japan's history.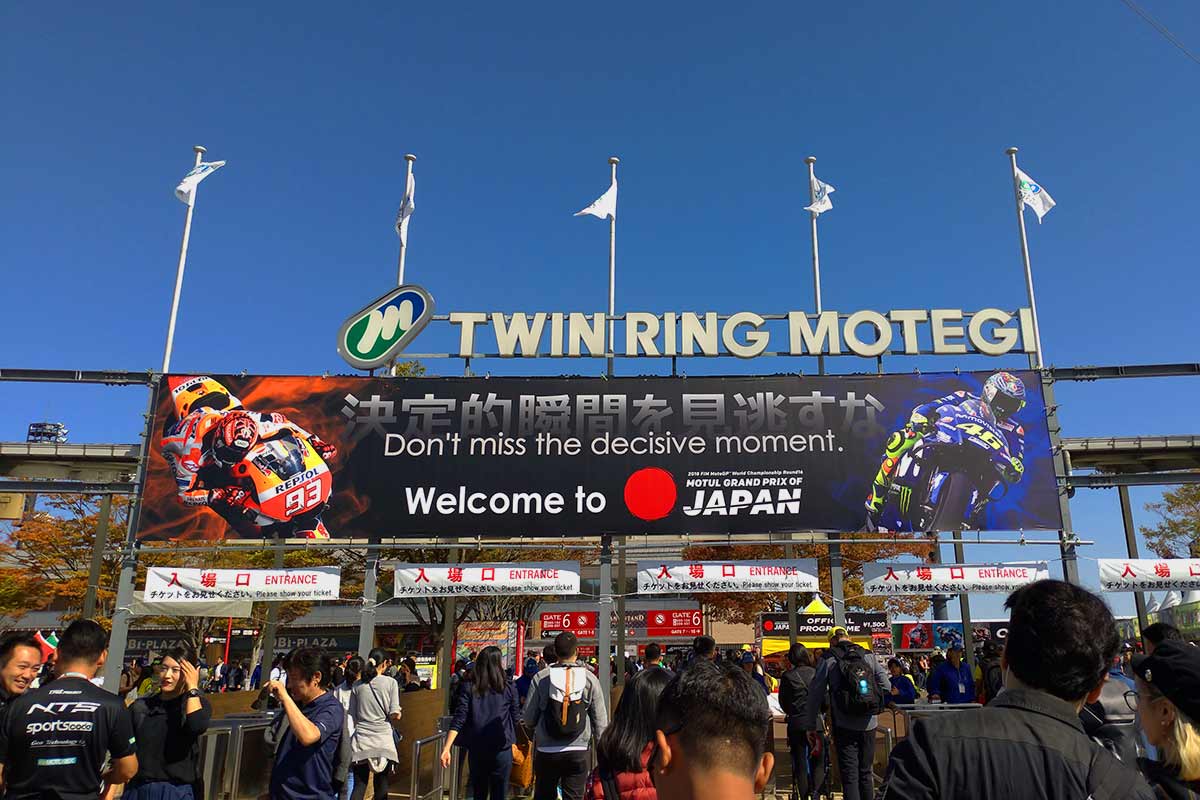 Gallery
Pricing
| Motorcycle | Add Passenger | Option(Reservation required) |
| --- | --- | --- |
| P-3 Add + 0 yen | Tandem Add       +312,000 yen~ | Helmet(Day1) +1,000 yen |
| P-4 Add +22,000 yen | Accommodation | Helmet(Day 2/and then daily) +200 yen |
| P-5 Add +39,000 yen | pre-tour stay arrangement   +10,000 yen~ | Gloves(Day1) +300 yen |
| P-6 Add +51,000 yen | after-tour stay arrangement   +10,000 yen~ | Gloves(Day 2/and then daily) +100 yen |
| P-7 Add +69,000 yen | twin room        + 0 yen | Touring Net(Day1) +100 yen |
| P-8 Add +91,000 yen | Single Room      + 50,000 yen~ | Touring Net(Day 2/and then daily) +100 yen |
| | | Pannier case +4000 yen |

Motorcycles available for this tour
Departing Store
Odaiba Store
Address

〒135-0091

DECKS Tokyo Beach Seaside Mall 1F, 1-6-1 Daiba, Minato-ku, Tokyo

TEL
03-3599-2235
Business Hours

Weekdays:11:00~20:30

Weekends and Holidays:11:00~20:30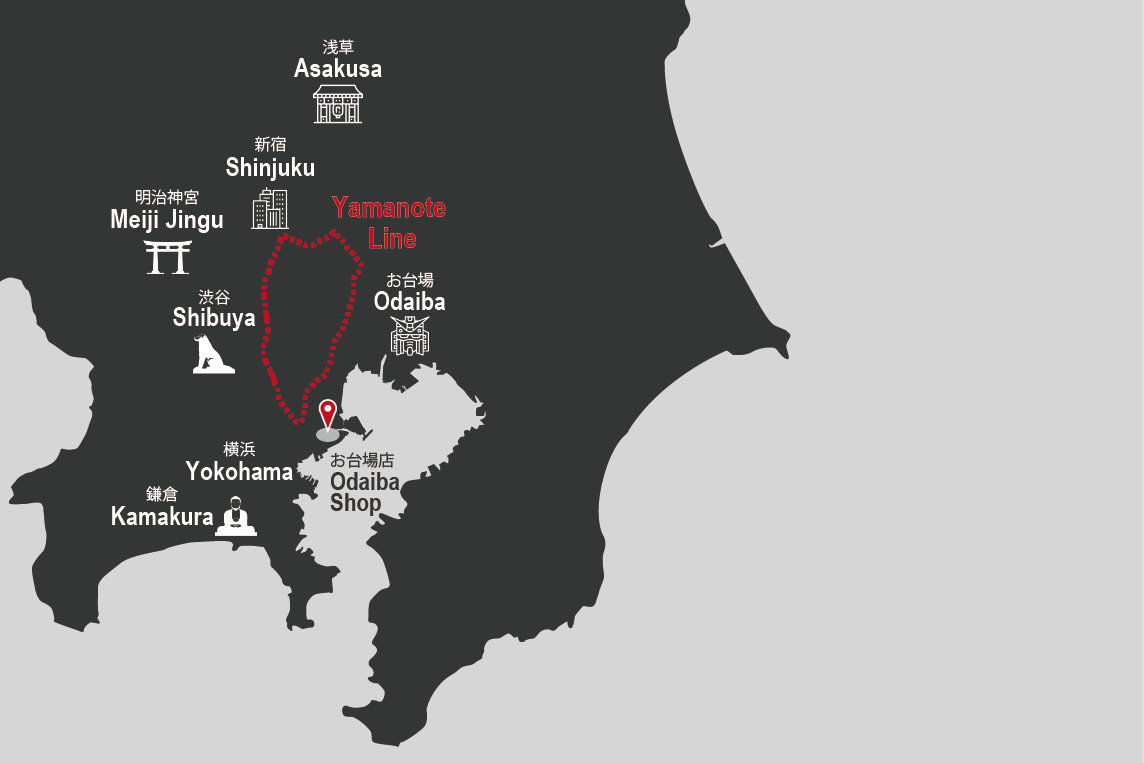 Airport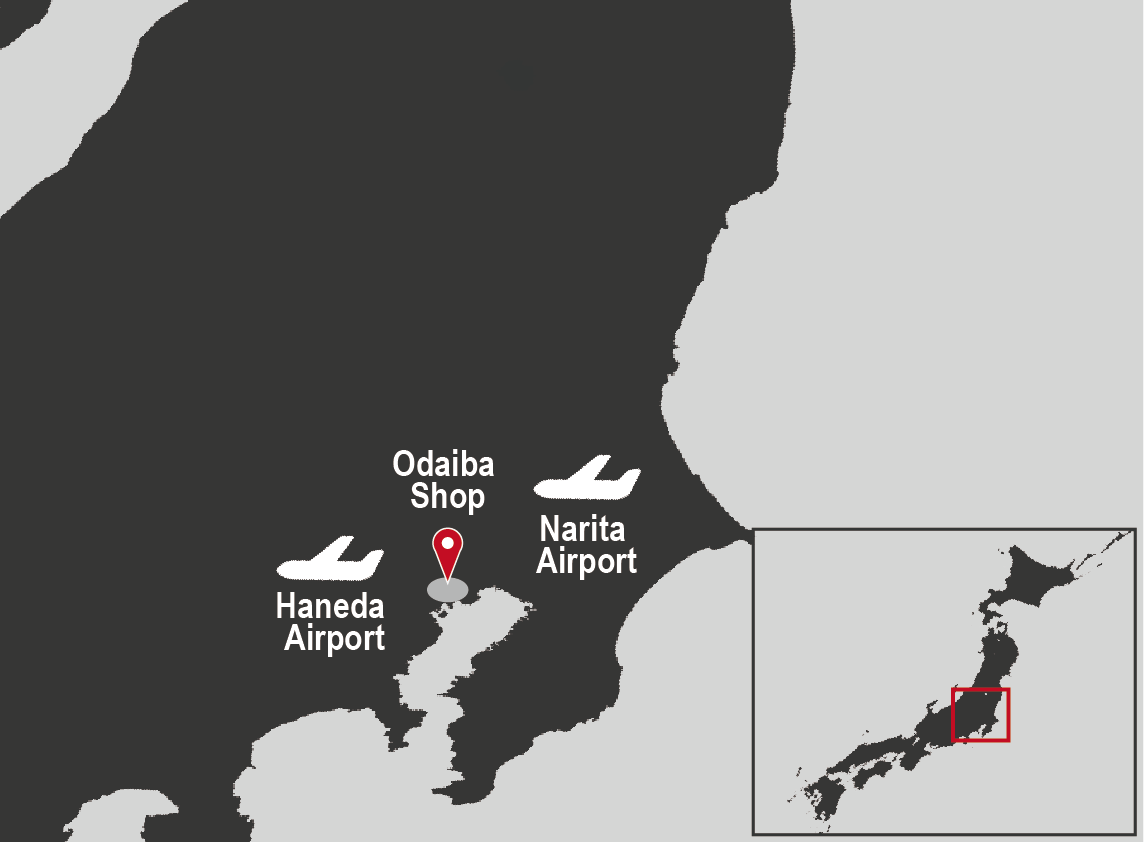 Narita Airport
An Airport where 100,000 per day are moving. Not only an extremely convenient ariport, but also a place full of the most popular souvenirs, art, subculture.


Haneda Airport
Theultimate gateway to Tokyo. Haneda Airport is the largest airport in Japan, with the largest number of flights. It is also the airport with the best access from and to the city center.
Included in Tour
Guide on motorcycle

Support Van

Vehicle's rental price (with top case)

Collision damage waiver

ETC card

ETC fee

6 nights overnight hotel accommodations

6 breakfasts/6 dinners

Route guide

Tour map

Tour road book
Not Included in Tour
Regarding the payment
No need for deposit payment until 30 days before the tour.

Please pay the whole tour fee until 30 days before tour's start.

In case of bookings within 30 days before tour's start, payment is required at the time of the booking.

THe payment shall be done by credit card.

There is nosecurity deposit fee.

In case of cancellation of the booking, our cancel policy will apply.

Any change on tour contents will comport a handling charge.