The Hot Spring Paradise Tour Kyushu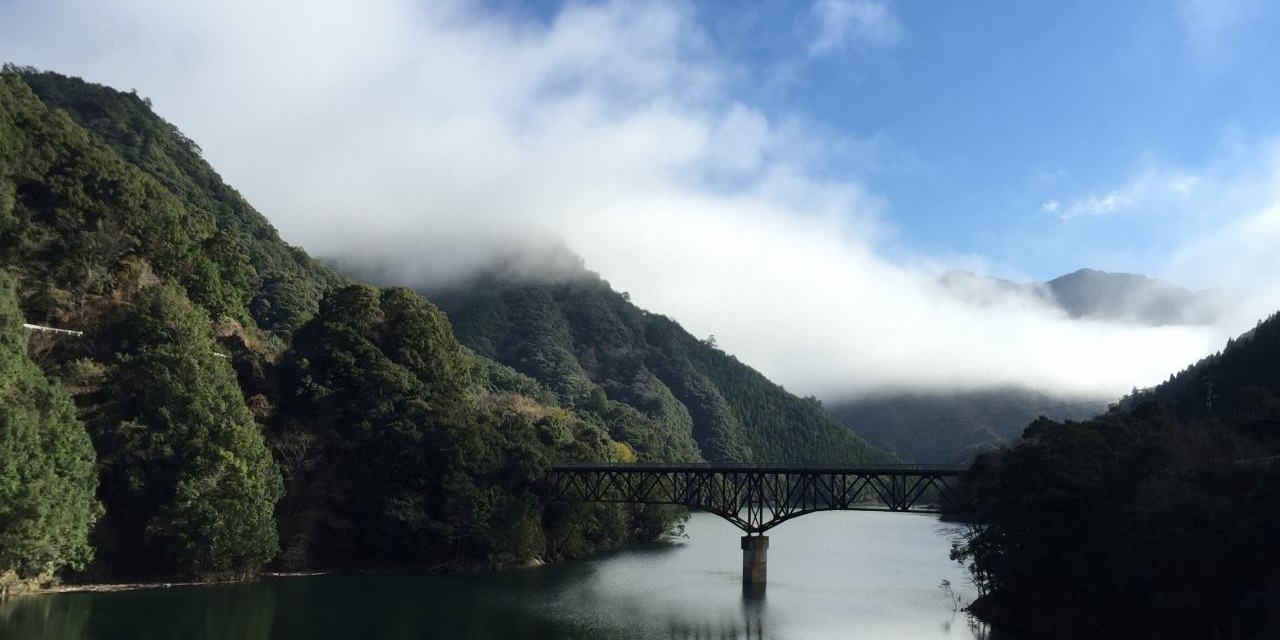 Hakata Departure /5Days/ 4Nights

18A10M01B
This is a course that packs some of the best riding and sightseeing spots Kyushu has to offer. From famous mountain winding roads like the Yamanami Highway to magical coastline landscapes like the ones you will experience crossing the five bridges to Shimoshima island. In addition, after years of riding in the area There is nothing like soaking at the soothing waters of the Japanese Hot Springs and enjoying the delicacy of the local cuisine to relax and get you ready for the next day.
---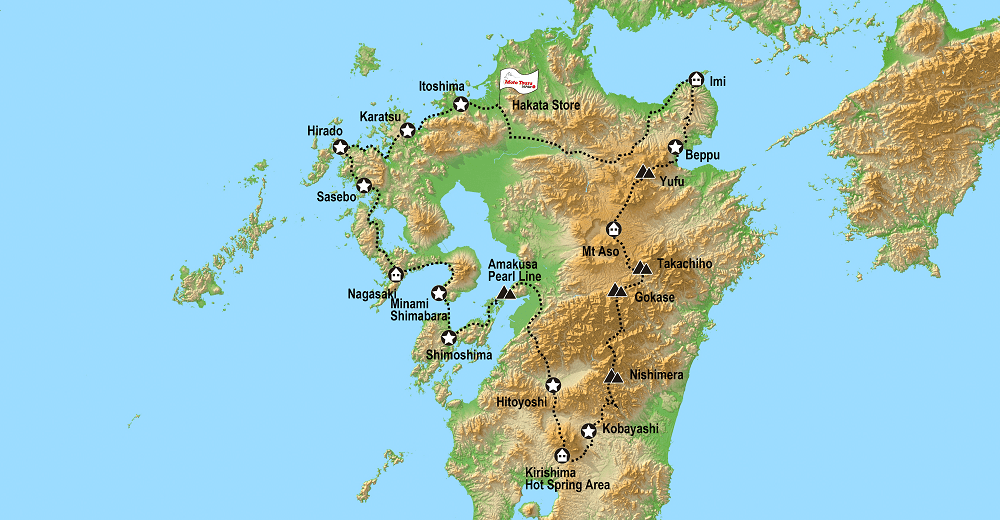 Tour Facts
Schedule

| | |
| --- | --- |
| DAY 1 | Store → Itoshima → Kamome Road → Karatsu → Matsuura → Sasebo → Nagasaki |
| DAY 2 | Nagasaki → Amakusa → Kami → Mikaku → Ebino → Yusui → Kirishima |
| DAY 3 | Kobayashi → Nishimera → Shiiba → Gokase → Takachiho→ Mount Aso |
| DAY 4 | Yufu → Beppu → Hinode → Kitsuki → Imi |
| DAY 5 | Bungotakada → Kusu → Hita → Ukiha → Ogori → Dazaifu → Umi → Store |

Days
5 days, 4 nights
Store
Hakata store
Meal
4 Breakfasts
Hotel Rank

★★★☆☆

Total distance
1,105km
Riding season
Summer
Difficult

Sightseeing

food

History culture

Tour content
Fukuoka

The actual Fukuoka city is born by the fusion of the ancient castle city by the same name on the west side and the port city of Hakata on the east side. It is the largest city in Kyushu island and the most close to the Asian mainland. For these reasons this city culture and architecture has still a clear cultural influence from the Mongolian culture, consequence of the Mongol inviasion in the 13th century.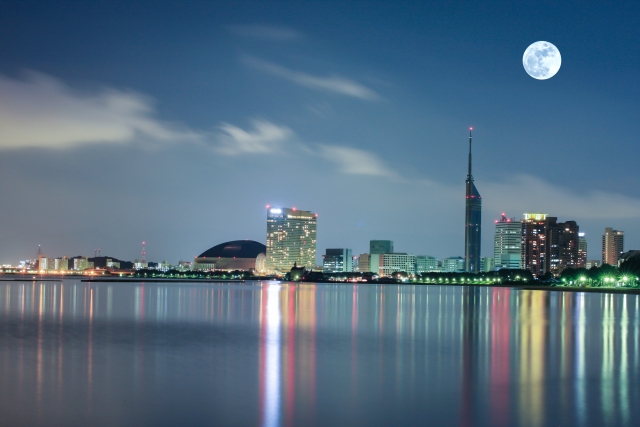 Sasebo

Second largest city in Nagasaki prefecture, Sasebo, due to its history as international port, is filled with Dutch influences. Symbol of this particular history is the Huis Ten Bosch Park, a colorful combination of Japanese and Dutch culture. Notable is also the Sakai National Park of Kujukushima, whose name means "99 islands", an astonishing area made by small inhabited islands (actually 209) which make an extremely fascinating panoramic view, enjoyable by three observation towers.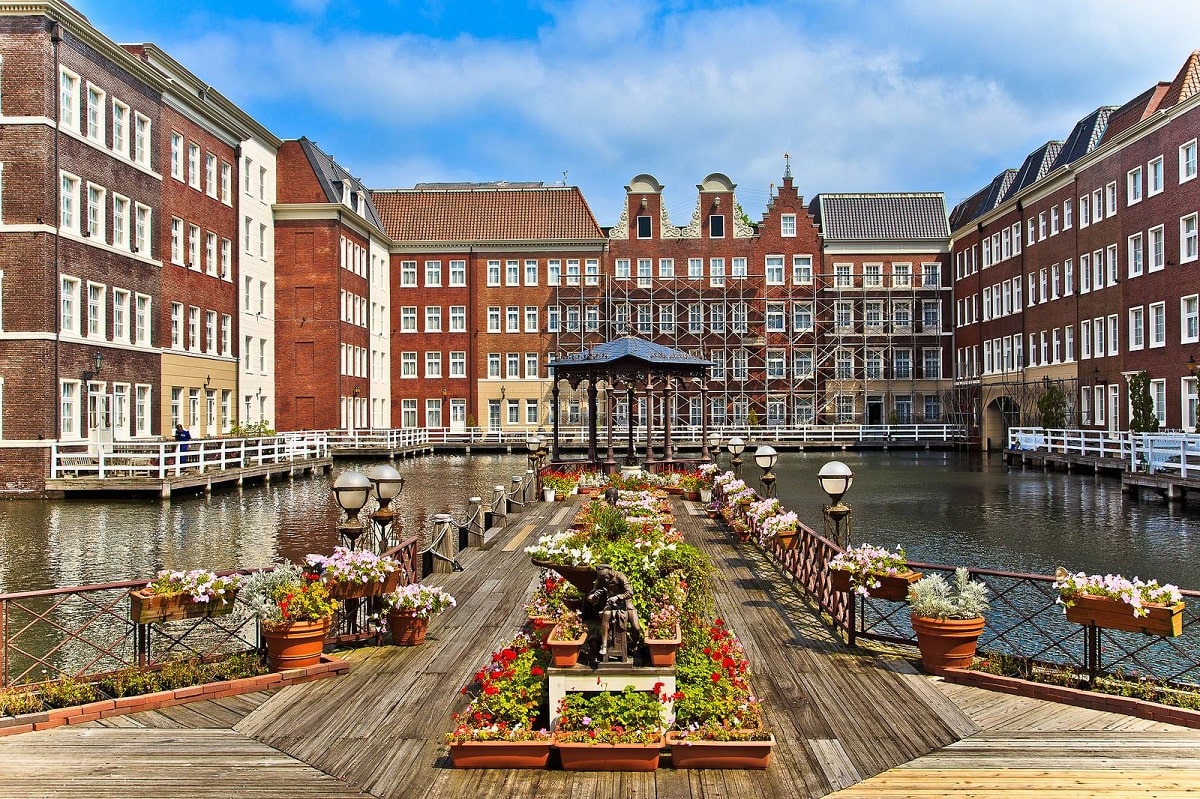 Nagasaki

Capital city of Kyushu region, Nagasaki was the most important port open to foreign traders during the long period of isolation Japan faced during the Edo Period (1603 - 1868). For this reason this magic city is filled with international influences which made it totally unique in the Japan's modern culture world. A milestone of the Chinese culture arrive in the area is the astonishing Nagasaki Confucius Shrine, colorful building dedicated to the iconic Chinese philosopher Confucius.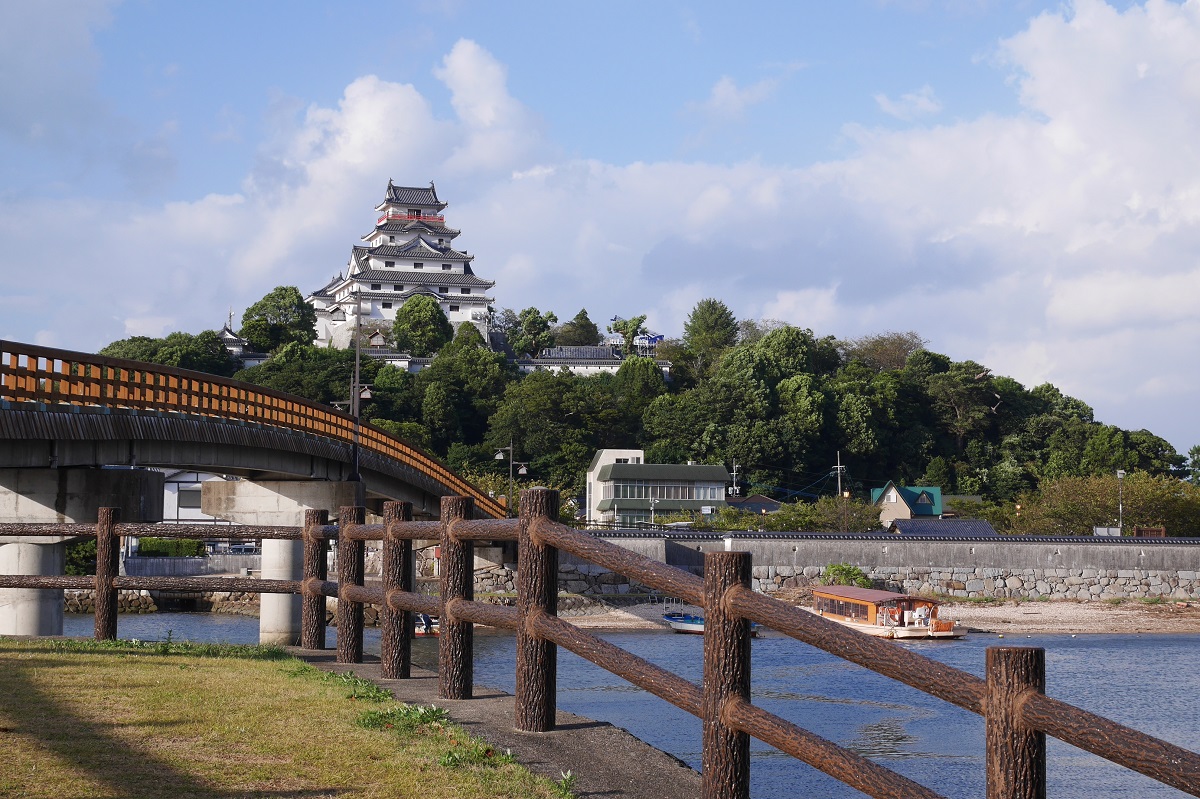 Amakusa Islands

A bridge linked archipelago located in the southwest of Kumamoto prefecture in Yatsushiro Sea with three main islands Kamishima, Shimoshima and Nagashima located in the southwest of Kumamoto prefecture. This area is characterized by a strong Christian influence which makes this area a milestone of Christian Culture history in Japan. Notable is also the Hondo Martydorm Park, in the central area of Shimoshima and, most of all, the five bridges of Amakusa Gojo, between Kumamoto prefecture and the islands of Ooyano, Nagaura, Ike and Maeshima.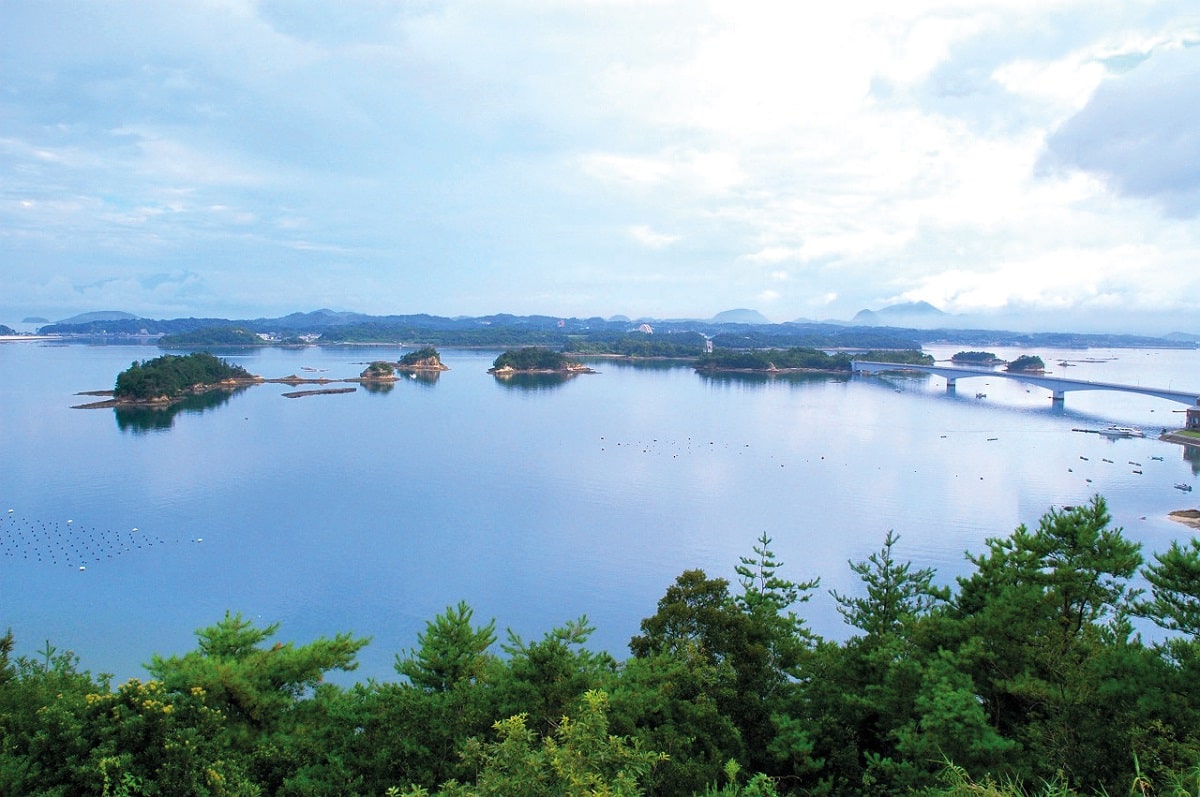 Nishimera

The ultimate paradise for nature lovers. Nishimera, being the ultimate hedge of Miyazaki prefecture, is the most untouched and naturally rich area in Kyushu region. Being a volcanic area, it is filled with hot springs and pure water rivers. Astonishing is the panorama of the stunning mountains in the area popular hiking spot. If you are searching for an isolated location, there is a 639 people population, with one traffic light in the whole village.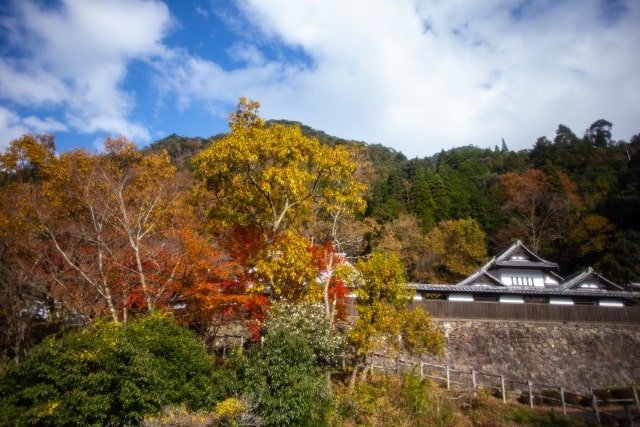 Takachiho Gorge

Volcanic gorge 1 km long located in Miyazaki Prefecture Takachiho is one of the most fascinating places in Kyushu region. Formed 100,000 years ago by Mount Aso Eruption, this gorge includes several waterfalls, including the 17 meter-high Manai Falls, popular view spot enjoyable by several view decks around the area.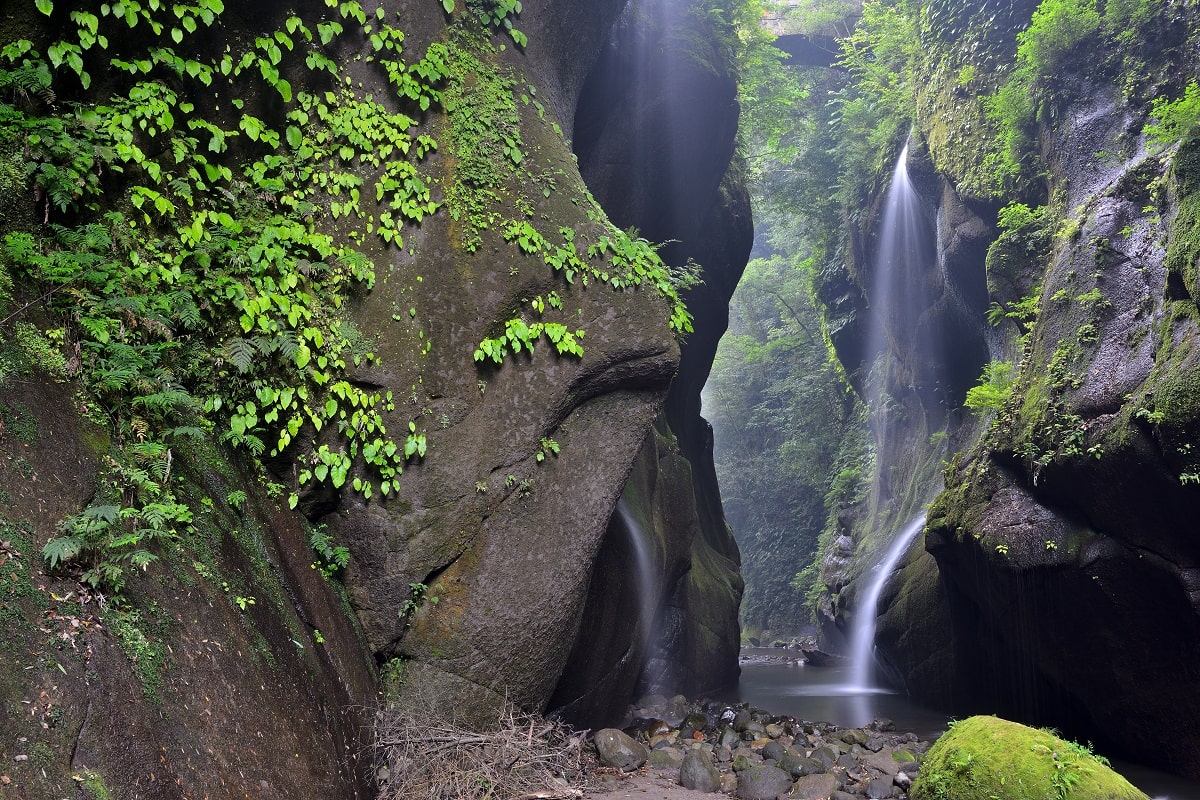 Mount Aso

An active volcano located in the center area of the Kyushu region. Its caldera has a 100 km circumference, for a 25 km diameter. Mount Nakadake and the other volcano peaks of the mountain stand at caldera's center making a spectacular view, which can be enjoyed on motorcycle by toll road access or, for those in need for break from the suggestive ropeway.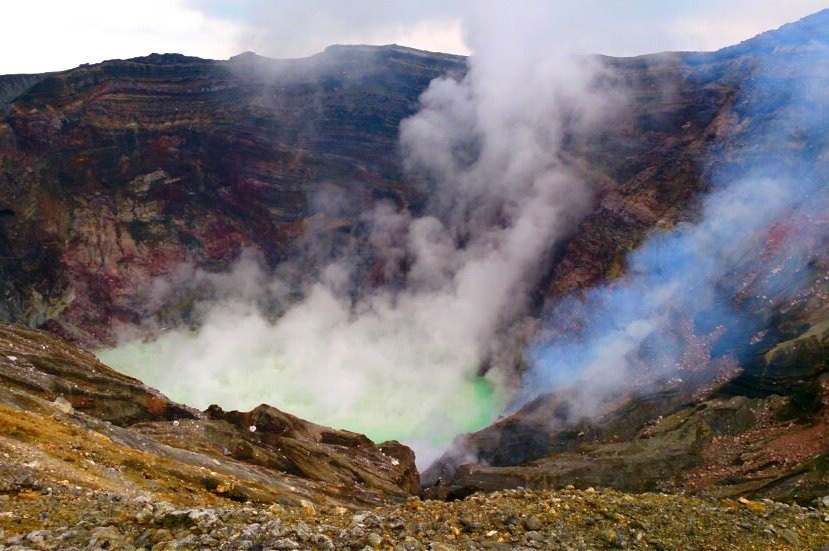 Beppu

Included in the three most famous hot spring resorts in Japan, Beppu is the more hot spring water productive location in the country. Must see in the area are the "Hells", seven hot spring places so gorgeous and powerful they became a sightseeing location with no bathing. Being separated one another, five of them are in Kannawa district, while the other 2 are in Shibaseki district.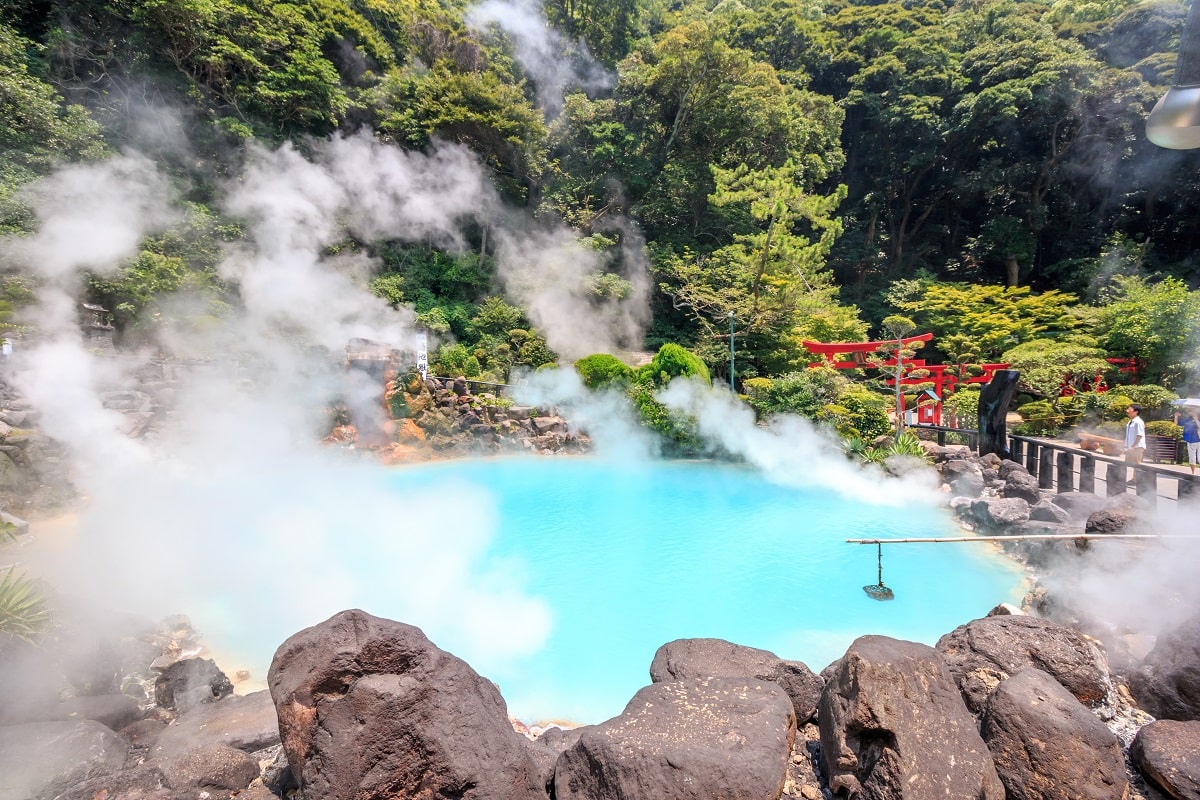 Dazaifu

Small and quite city out of Fukuoka, still keeping its ancient aspect, being characterized by the presence of several ancient buildings such as temples and shrines. The most famous is the Dazaifu Tenmagu Shrine, one of the most important Shinto Shirines, alongside Kitano Tenmagu Shrine in Kyoto, established in the Heian Period by Sugawara family, one of the most important and wealthiest clan in those years. Notable are also the Government Office Ruins from the same period.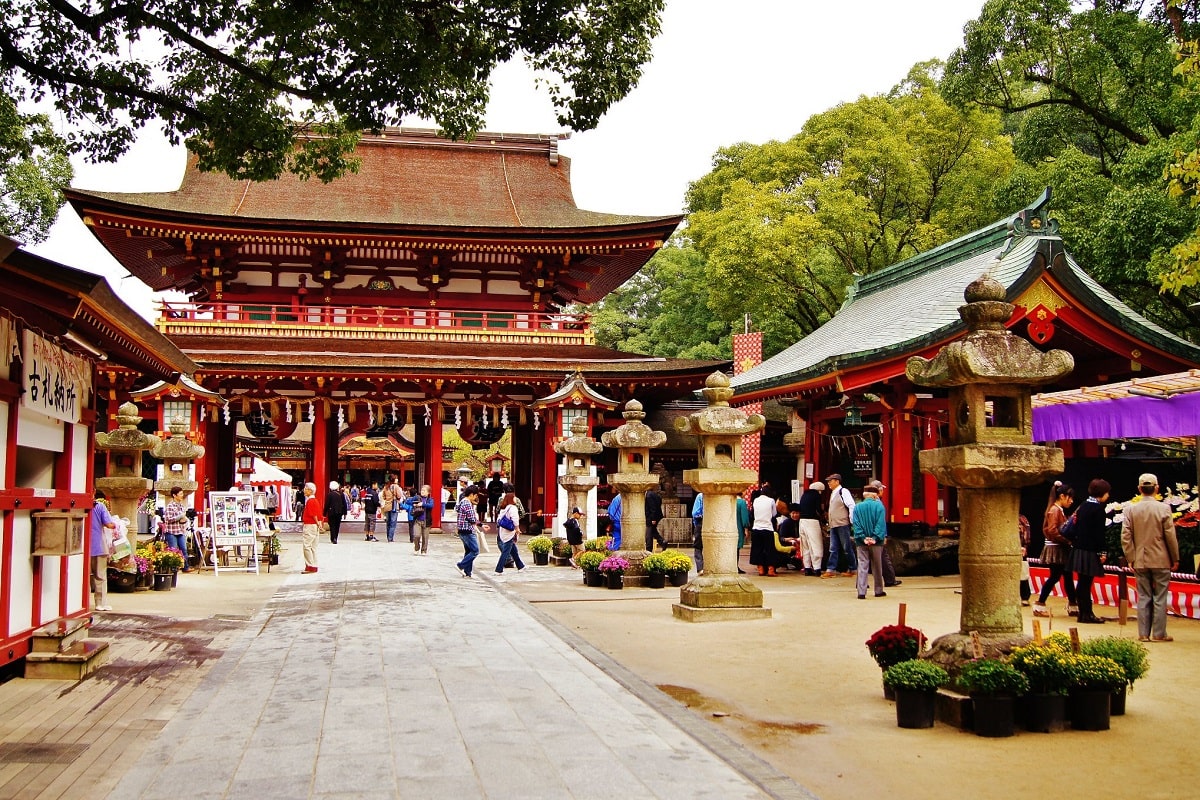 Gallery
Pricing
| Motorcycle | Add Passenger | Option(Reservation required) |
| --- | --- | --- |
| P-3 Add + 0 yen | Tandem Add    +104,300 yen~ | Helmet(Day1) +1,000 yen |
| P-4 Add +17,000 yen | | Helmet(Day 2/and then daily) +200 yen |
| P-5 Add +31,000 yen | | Gloves(Day1) +300 yen |
| P-6 Add +44,000 yen | | Gloves(Day 2/and then daily) +100 yen |
| P-7 Add +62,000 yen | | Touring Net(Day1) +100 yen |
| P-8 Add +80,000 yen | | Touring Net(Day 2/and then daily) +100 yen |
Motorcycles available for this tour

In Japan motorcycles specs can be slightly different from the original ones.
Before sending your tour application form, please check your preferred motorcycle's Japanese spec at this page.
Departing Store
Included in Tour
Vehicle's rental price (with top case and pannier case)

Collision damage waiver

ETC card

4 nights overnight hotel accommodations

Route guide

Tour map

Tour road book

Recommended dining, activities and facilities list
Not Included in Tour
Air ticket

Fuel and toll roads fee

Lunches and dinners

Helmets, gears and other optional accessories