Nankurunaisa~Tour Okinawa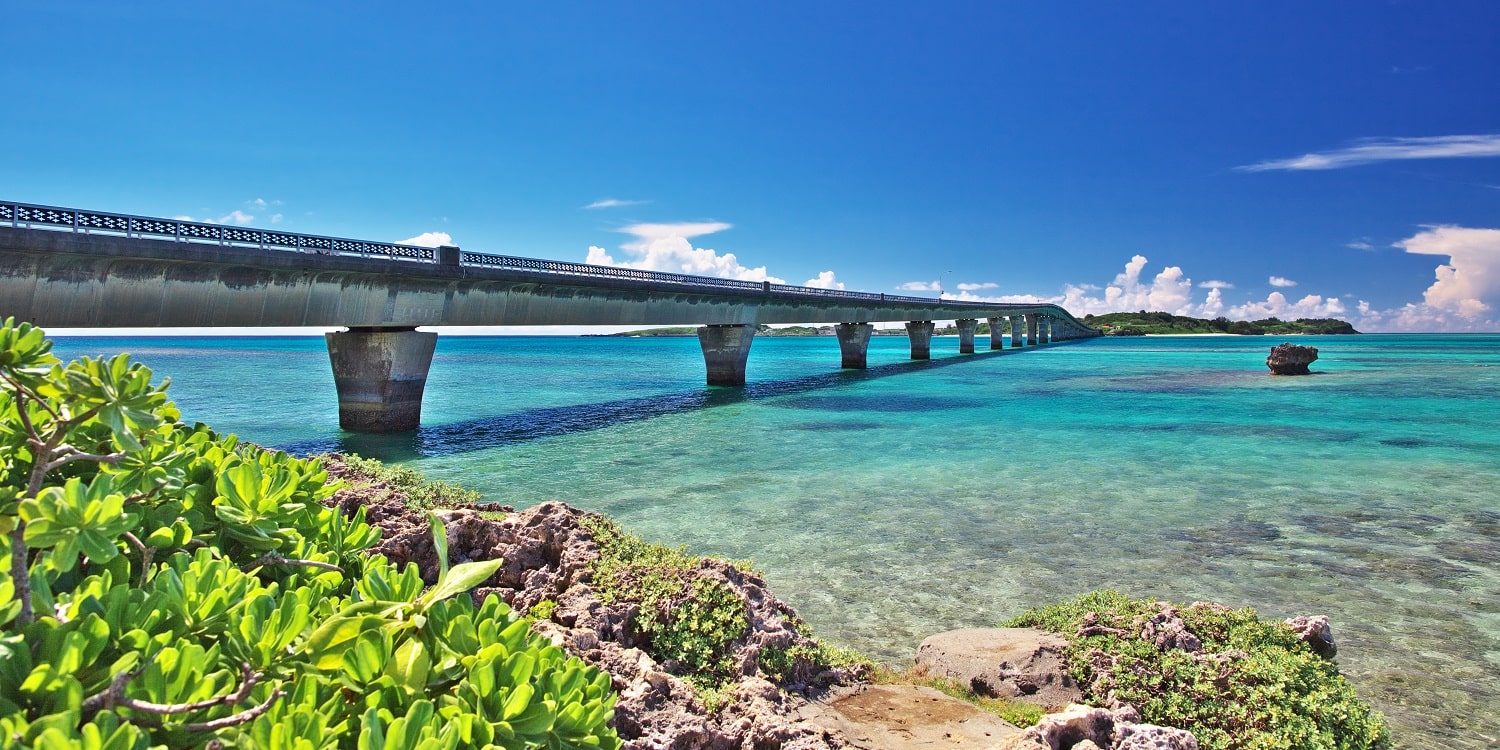 Naha Departure /3Days/ 2Nights

18A11M01S
The luxurious and fancy atmosphere of a tropic island. The multicolor and powerful influence of Chinese culture. The mysterious and light footprint of a long tradition made of nature deities and rural population which made this island an end in itself world different from anything you will ever find in this country.
Bright blue sea, white sand and the relax of remote islands where you will be able to enjoy the luxurious pleasure of becoming one with nature. All of this, riding on the motorcycle of your dreams. The touching trip of a lifetime!


---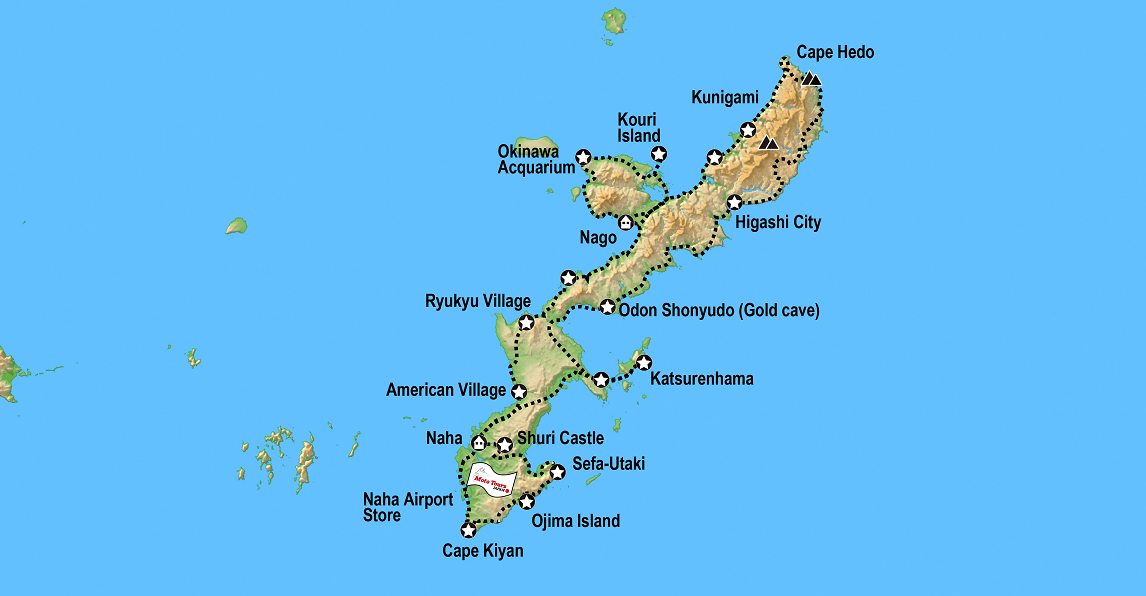 Tour Facts
Schedule

| | |
| --- | --- |
| DAY 1 | Store → Cape Kiyan → Okinawa Peace Memorial Park → Ojima Island →Niraikanai Bridge → Sefa-Utaki→ Shuri Castle → Hotel in Naha |
| DAY 2 | Okinawa city area → The Mid-Sea Road → Katsurenhama → Odon Shonyudo (Gold limestone cave) → Higashi City → Kunigami → Cape Hedo → Ogimi → Hotel in Nago |
| DAY 3 | Kouri Island → Warumio Bridge → Bise's Fukugi Tree Road → Okinawa Acquarium → Manzamo Ginoza → Ryukyu Village → American Village → Store |

Days
3 days, 2 nights
Store
Naha Airport
Meal
2 Breakfasts
Hotel Rank

★★★☆☆

Mileayaku
455km
Riding season
Summer
Difficult

Sightseeing

food

History culture

Tour content
Okinawa Shurijo Castle

Ultimated in 1429, until 1879 it was the riginal center of the Ryukyu Kingdom. The Castle presents a fascinating syncretism of both Japanese and Chinese architectural and artistic influences, the castle can be divided into three main zones, namely a central administrative area (including the Seidan and Ura), an eastern living and ceremonial space (behind the Seidan) called the Ouchibara (literally "inside field"), and a southwestern ceremonial area including the Kyo-no-uchi (literally "inside capital"). After being nearly destroyed during the Battle of Okinawa in 1945, it has been reconstructed in the 1990s basing on original records and documents. Shurijo Castle was designated as a World Heritage Site in December of 2000, the 11th World Heritage Site within Japan.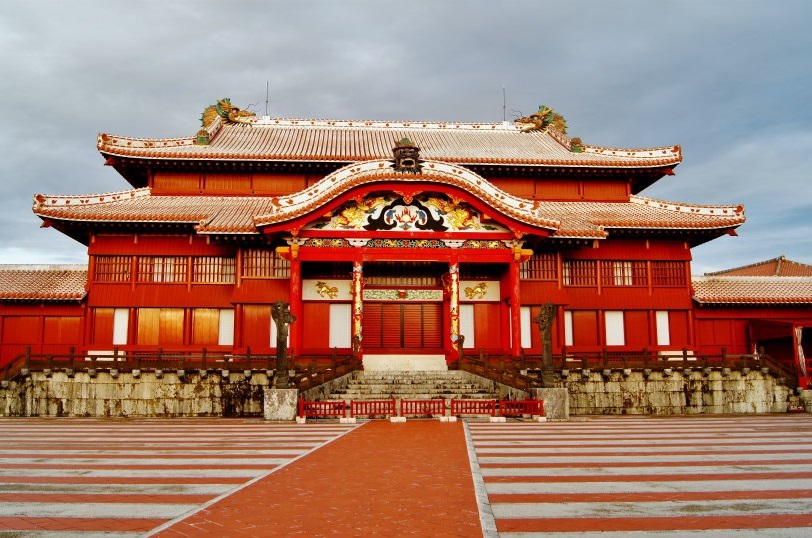 Itoman

Located in south Okinawa, it is an extremely rich area, full of soil fields and a wide variety of seafood. It is the city of Sefa-utaki, the most sacred place in Okinawa, stage of all the main religious events and famous power spot. Notable is also cape Kiyan, a 30 m tall cliff facing on the bright blue waters of the Pacific Ocean and Japan Sea, giving a wonderful panorama. Notable monuments of the area are the Gushikawa Castle Ruins, a National Historical Site.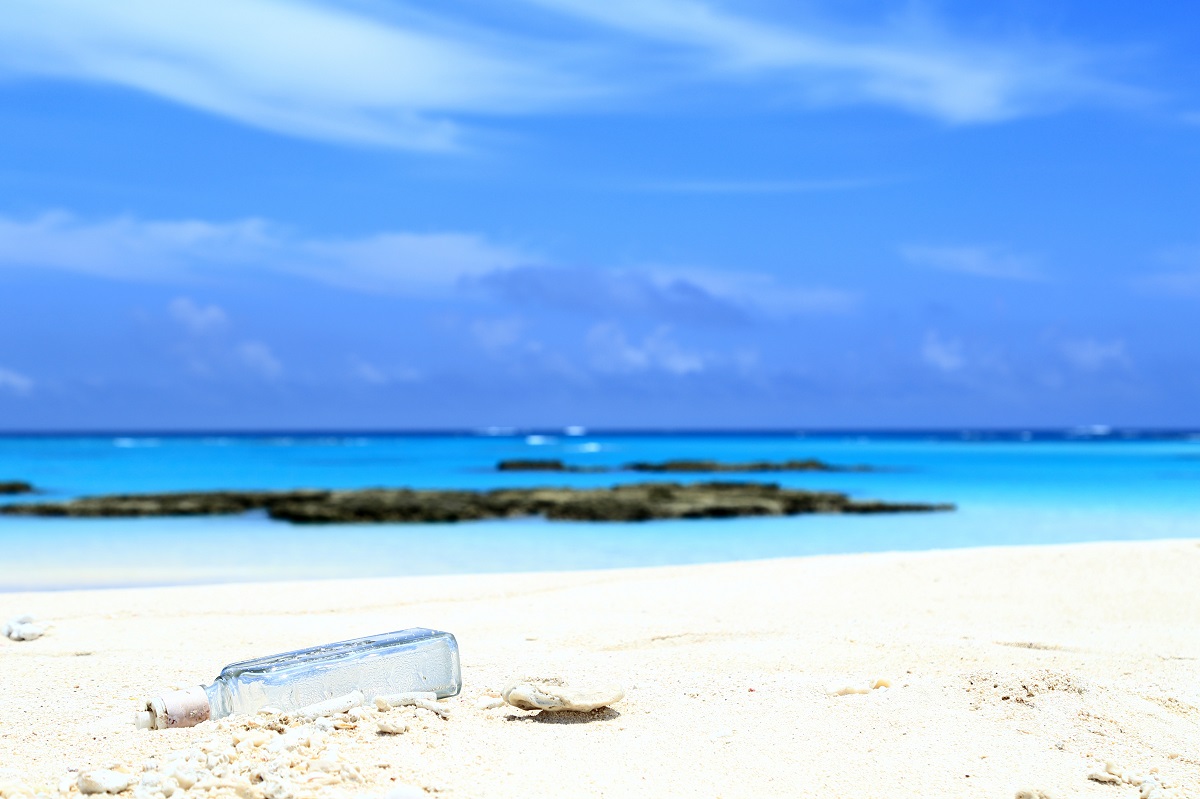 Okinawa Peace Memorial

Cape Kiyan, a 30 m cliff facing the bright blue waters of the Pacifi Ocean and Japan Sea, is the original Site of World War 2's Okinawa Battle, it is To remember that cruel yet important event, there is plenty of commemorative structures, like the Himeyuri Tower or the impressive Peace Memorial Park, initiated in 1972, grouping a rich series of monuments related to the battles which took place in the south of the island, where the most famous is the Peace Memorial Museum.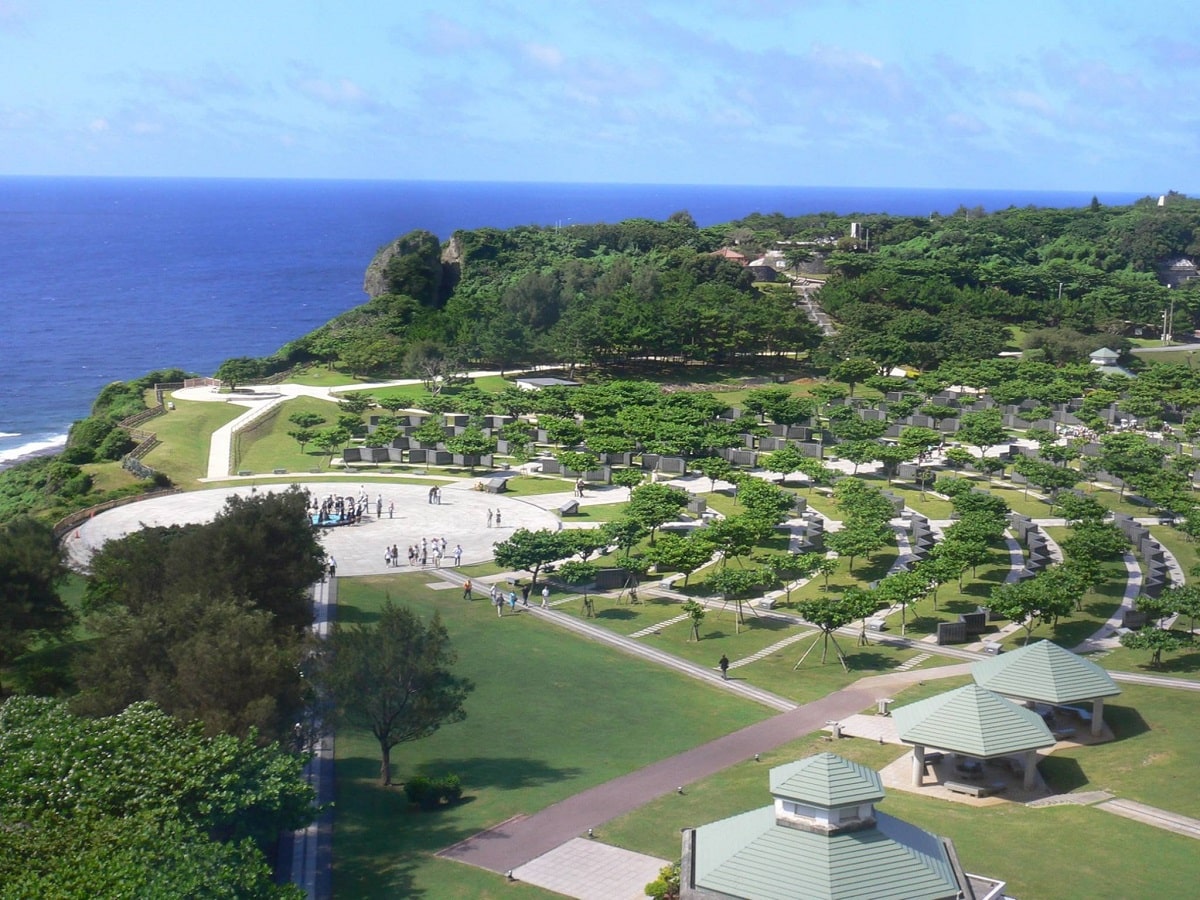 Mid-sea Road

5 km long road located in Uruma area, linking the three islands of Hamahiga, Miyagi and Henza. Completed in 1972, this free road is famous not just for being an access point to the three islands, but also for giving a gorgeous sea panorama while riding to these locations.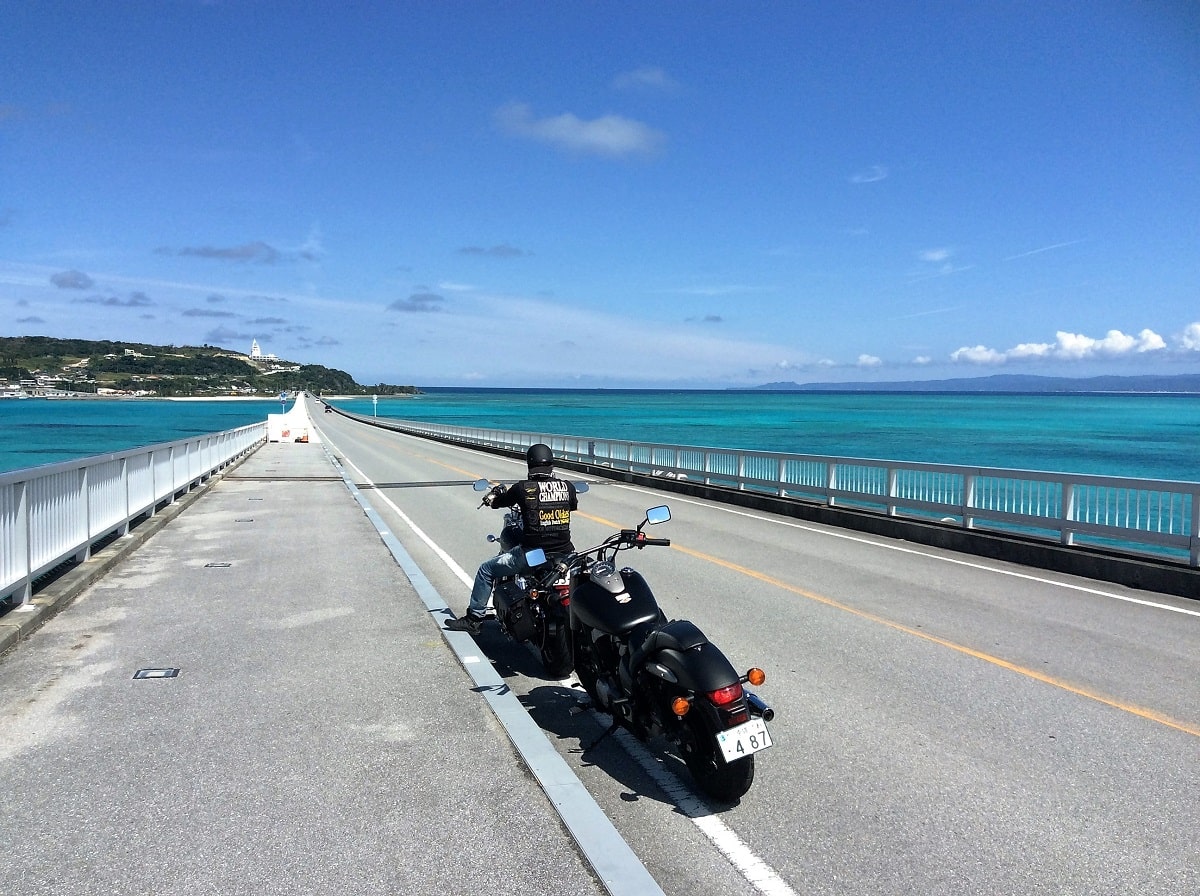 Kin Shonyudo

A natural limestone in the premises of Kin Kannon Templre, one of the most famous temples in Okinawa, dedicated to Kannon, dehity of mercy. This cave, for its perfect temperature of 17-19°C is being used as a storage for the liquor Tatsu Awamori, Okinawa's typical liquor. The temple and the cave, linked to the sake distillery forms a unique complex of sacrality, history, tradition and nature beauty.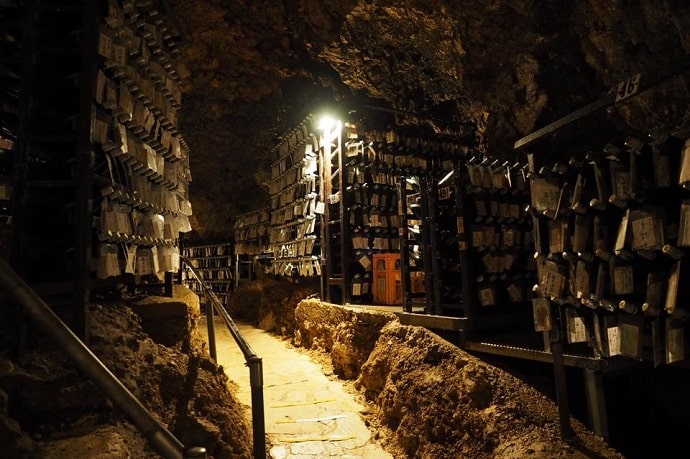 Kouri Island

Beautiful, extremely small rounded island, with a 1 km radius, located in the north of Nago giving one extremely fascinating panorama on the nearby sea.
The bridge connecting this island to Yagaji Island opened in 2005. It is8 km long and takes about 10 minutes by car. An observation deck at its center to give the possibility of enjoying the beautiful ocean waters around the area, but the real main point is the spectacular ocean view while crossing the bridge on your vehicle.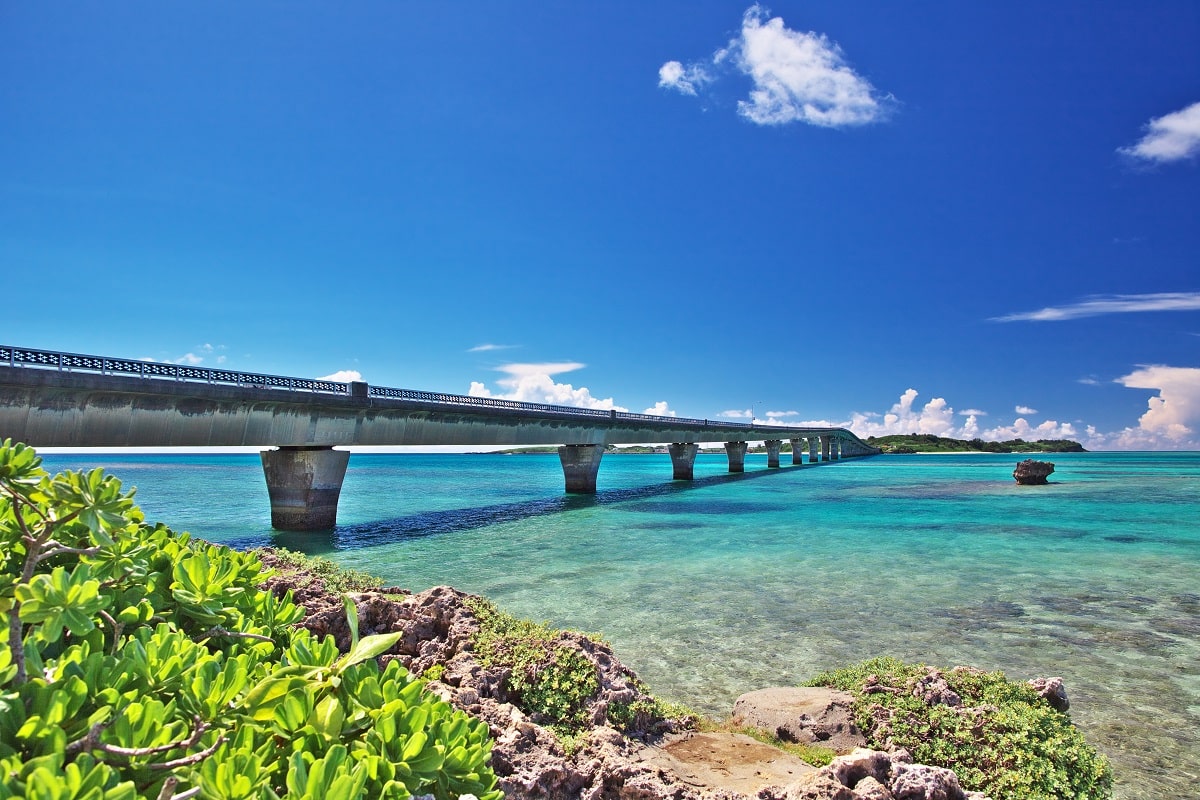 Okinawa Aquarium

The Okinawa Churaumi Aquarium is considered (along with Osaka Aquarium) one of the richest and most fascinating aquarium in the country. Firstly established in 1975 as main attraction of the International Ocean Expo hold in Okinawa that year, it has been renovated and completed in 2002. The aquarium's main attraction is the huge Kuroshio Tank, at the center of the aquarium, with several giant whales and sharks and a wide variety of sealife.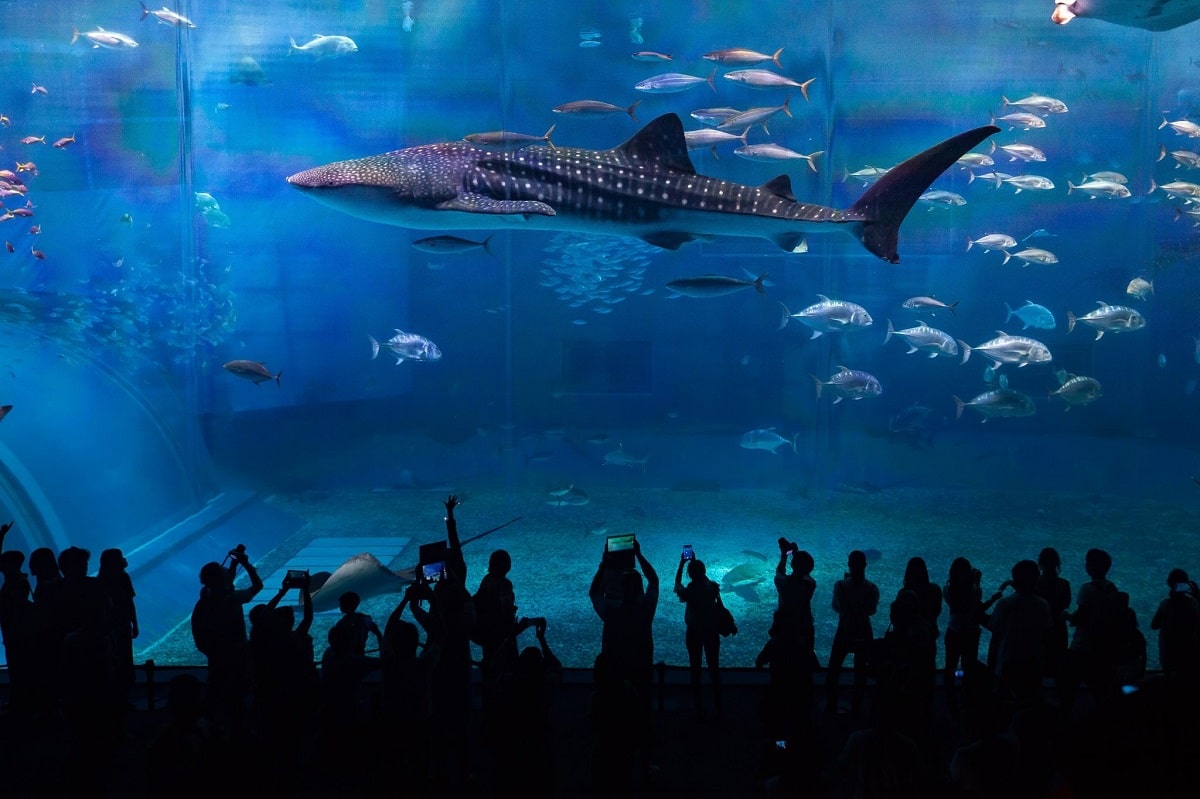 Manzamo Ginoza

Cape Manzamo is a famous rock formation located in Kunigami District, near Onna Village, facing the East Japan Sea, and one of the most popular location for Okinawa travelers.
The particular shape of this rock remembers an elephant nose, extremely clear during the morning or at the sunset time.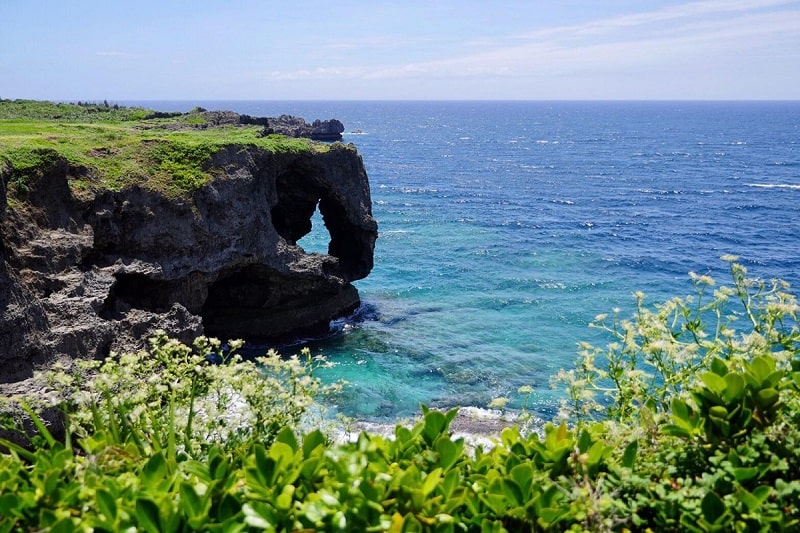 Gallery
Pricing 未決定
| Motorcycle | Add Passenger | Option(Reservation required) |
| --- | --- | --- |
| P-3 Add + 0 yen | Tandem Add    +76,300 yen~ | Helmet(Day1) +1,000 yen |
| P-4 Add +16,000 yen | | Helmet(Day 2/and then daily) +200 yen |
| P-5 Add +29,000 yen | | Gloves(Day1) +300 yen |
| P-6 Add +43,000 yen | | Gloves(Day 2/and then daily) +100 yen |
| P-7 Add +61,000 yen | | Touring Net(Day1) +100 yen |
| P-8 Add +79,000 yen | | Touring Net(Day 2/and then daily) +100 yen |
Motorcycles available for this tour

In Japan motorcycles specs can be slightly different from the original ones.
Before sending your tour application form, please check your preferred motorcycle's Japanese spec at this page.
Departing Store
Included in Tour
Vehicle's rental price (with top case and pannier case)

Collision damage waiver

ETC card

4 nights overnight hotel accommodations

Route guide

Tour map

Tour road book

Recommended dining, activities and facilities list
Not Included in Tour
Air ticket

Fuel and toll roads fee

Lunches and dinners

Helmets, gears and other optional accessories