Kyushu Self Tour
The best of Kyushu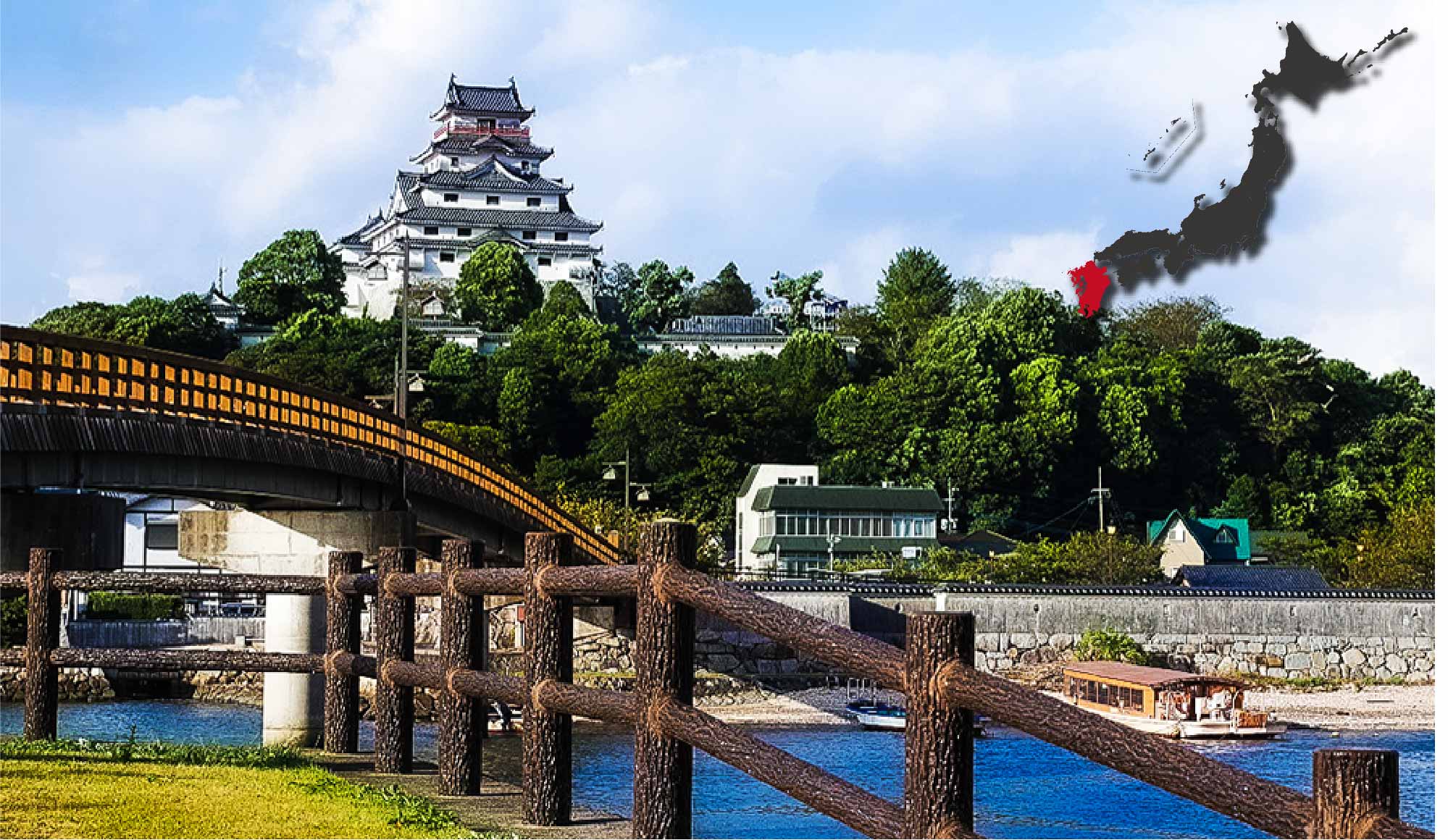 Fukuoka Departure /5Days/ 4Nights
18A10M01B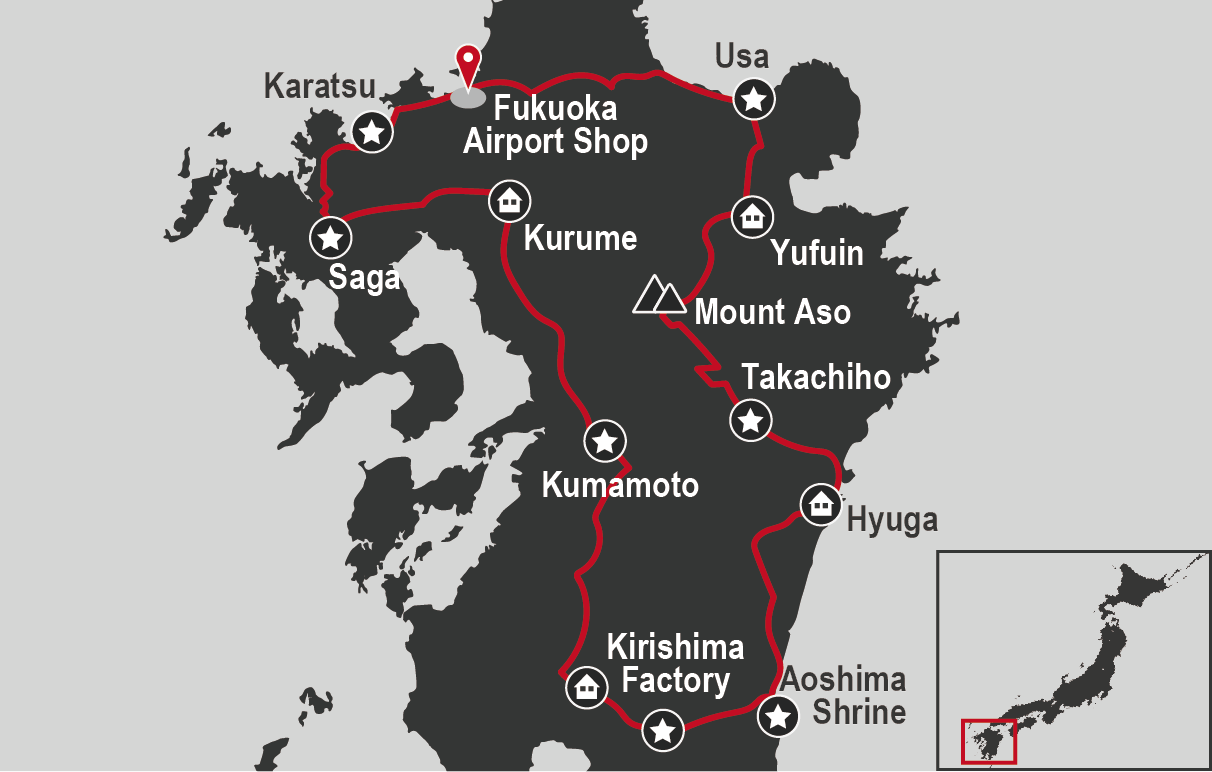 This is a course that packs some of the best riding and sightseeing spots Kyushu has to offer. From famous mountain winding roads like the Yamanami Highway to magical coastline landscapes. In addition, after years of riding in the area There is nothing like soaking at the soothing waters of the Japanese Hot Springs and enjoying the delicacy of the local cuisine to relax and get you ready for the next day.
**Note: Schedule/route may subject to change without notice due to weather condition , volcanic activity, the status of facility restoration work, etc.
---
Tour Facts
Schedule

| | |
| --- | --- |
| DAY 1 | Store → Karatsu → Kurume |
| DAY 2 | Kurume → Kumamoto → Kirishima |
| DAY 3 | Kirishima Factory → Aoshima Shrine → Hyuga |
| DAY 4 | Takachiho → Mount Aso → Yufuin |
| DAY 5 | Usa → Nakatsu → Store |

Days
5 days, 4 nights
Store
Fukuoka International Airport Store
Meal
4 Breakfasts
Hotel Rank

★★★☆☆

Total distance
1,013km
Riding season
All seasons
Difficult

Sightseeing

Food

History culture

Tour content
Fukuoka → Kurume

On this day you will depart from Fukuoka city, the largest city in Kyushu island and the most close to the Asian mainland. For these reasons this city culture and architecture has still a clear cultural influence from the Mongolian culture, consequence of the Mongol invasion in the 13th century. After a visit to the Karatsu Castle, move to Saga to see the beautiful Aritayaki pottery. Also you will experiense 'The Yoshinogari Historical Park' , unique and big archaeological site to feel ancient civilization during the Yayoi period, going back over 2,000 years.
You will end the day in your hotel in Kurume.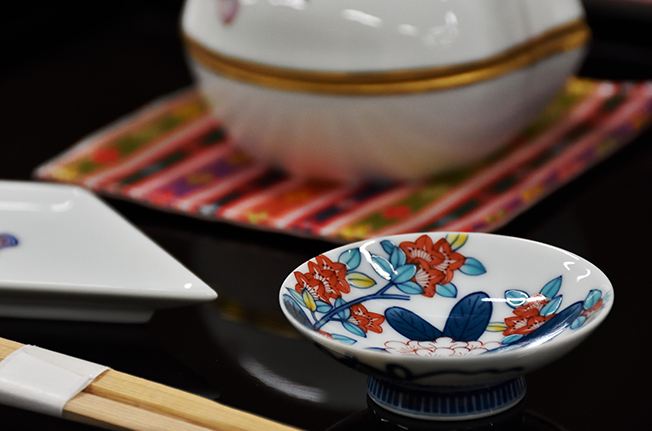 Kurume → Kirishima

The second day starts with some ride to the south all the way to Kumamoto city, where you will be able to enjoy the atmosphere of the old city around the original castle and visit the beautiful Suizenji Garden, beautiful Japanese style park built in the 17th century. The rest of the day will be made of some amazing riding through the mountains continuing to the south all the way to Kirishima, to relax in your hotel after one of the best ridiings of your life.
*Notice : As a result of earthquake, Kumamoto Castle sustained damages and is still under restoration. There are many areas of the castle that are still closed off to entry, but aspects of the castle can still be seen from around Ninomaru Square and Kato Shrine. Please check updates when you go.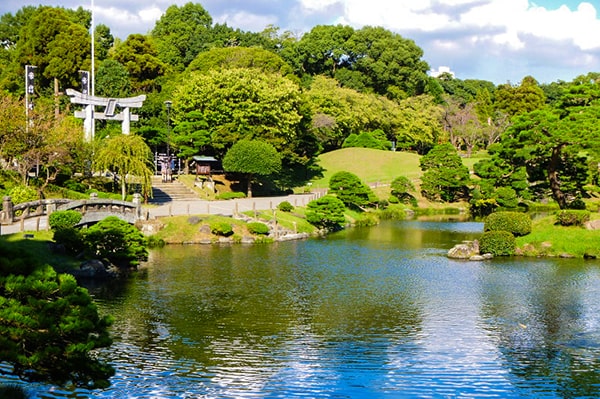 Kirishima → Hyuga

Another great start for this day: a visit to Kirishima, city of one of the biggest and most famous Shochu Brewing Factory, place of origination of Kirishima Shuzo Japanese Shochu, one of the most popular beverages in the country. In fact the factory is open to the public and to daily visits for groups, letting customers see the producing process of production of Japanese Shochu, beer and other products. We will then enjoy a delicious seafood lunch. After lunch, ride to Aoshima, located in the south of Miyazaki City on the Nichinan Coast. Visit the famous Aoshima Shrine known for being the house of the God of True Love, with its astonishing panorama of bedrock shaped by the ocean's waves. And then to the north, riding your motorcycle through the mountains in Miyazaki all the way to Hyuga, to end the day in your hotel on the sea.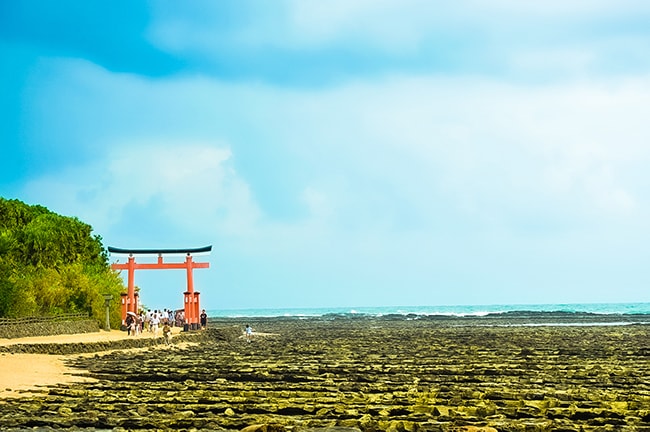 Hyuga → Yufuin

This will be another amazing riding day, starting heading north east, to Takachiho and its legendary gorge, one of the most fascinating places in Kyushu region. Formed 100,000 years ago by Mount Aso Eruption, this 1 km long volcanic gorge includes several waterfalls, including the 17 meter-high Manai Falls, popular view spot enjoyable by several view decks around the area. Then arrive to the amazing Mount Aso, an active volcano located in the center area of the Kyushu region, with a 100 km circumference, for a 25 km diameter caldera. Into the caldera's center there are standing some mountain peaks, making a spectacular view. Some more riding to the north, to the city of Yufuin, popular Japanese hot spring location, where you will relax in the hot spring water of your hotel.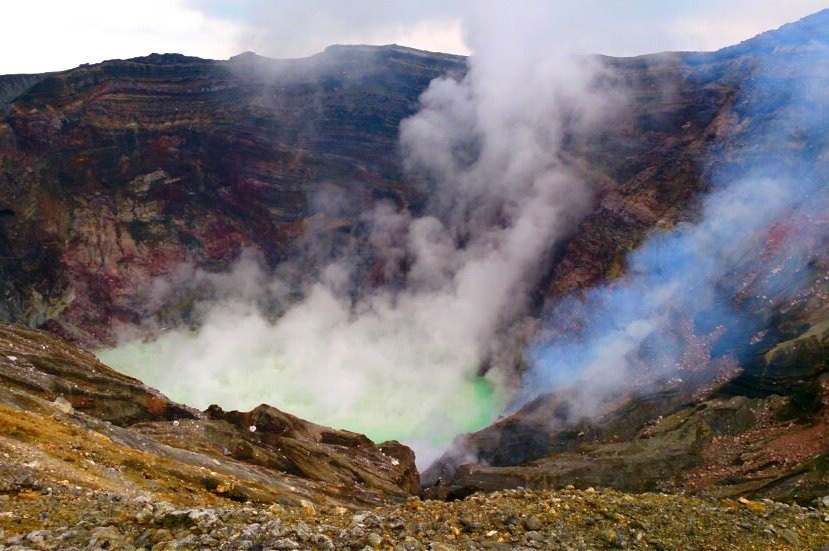 Yufuin → Fukuoka

The last day will start with a visit to Yufuin, hot spring location, full of traditional Japanese hot spring resorts, located 10 km from Beppu on a flat river, basin surrounded by rice fields and mountains, whose main peak is the massive Mount Yufu. Here you can go and visit the Iwashita Collection Hall, a motorcycle centered museum, displayed as a full immertion in the 20th century, including some rare pieces like one of the last existent Ducati Apollo 1260cc. And then, after one last ride on the mountains, you will return to our store in Fukuoka. See you on your next Japanese adventure!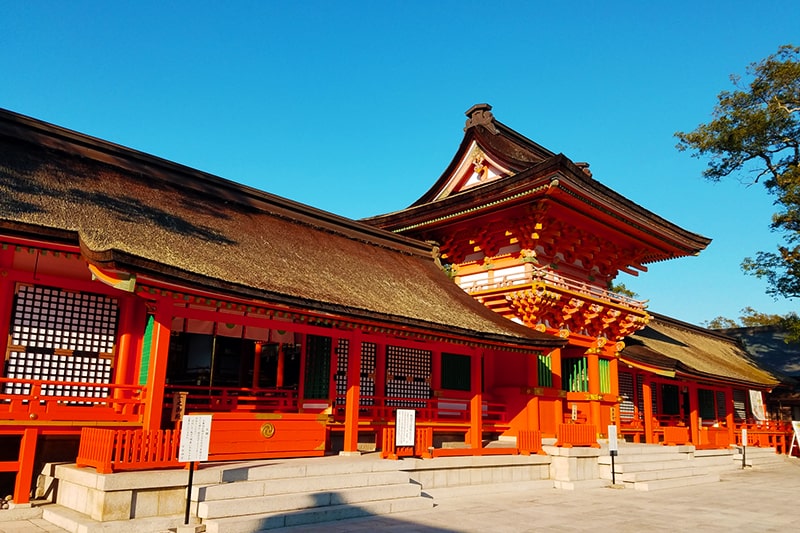 Gallery
Pricing
| Motorcycle | Add Passenger | Option(Reservation required) |
| --- | --- | --- |
| P-3 Add + 0 yen | Tandem Add    +133,000 yen~ | Helmet(Day1) +1,000 yen |
| P-4 Add +19,000 yen | Accommodation | Helmet(Day 2/and then daily) +200 yen |
| P-5 Add +34,000 yen | Previous stay +10,000 yen~ | Gloves(Day1) +300 yen |
| P-6 Add +45,000 yen | After night stay +10,000 yen~ | Gloves(Day 2/and then daily) +100 yen |
| P-7 Add +61,000 yen | Twin room +0 yen~ | Touring Net(Day1) +100 yen |
| P-8 Add +80,000 yen | Single room +20,000 yen~ | Touring Net(Day 2/and then daily) +100 yen |
Motorcycles available for this tour
Departing Store
Fukuoka International Airport Store
Address

〒812-0858

3-2-31 Tsukiguma, Hakata-ku, Fukuoka City, Fukuoka

TEL
0492-558-0167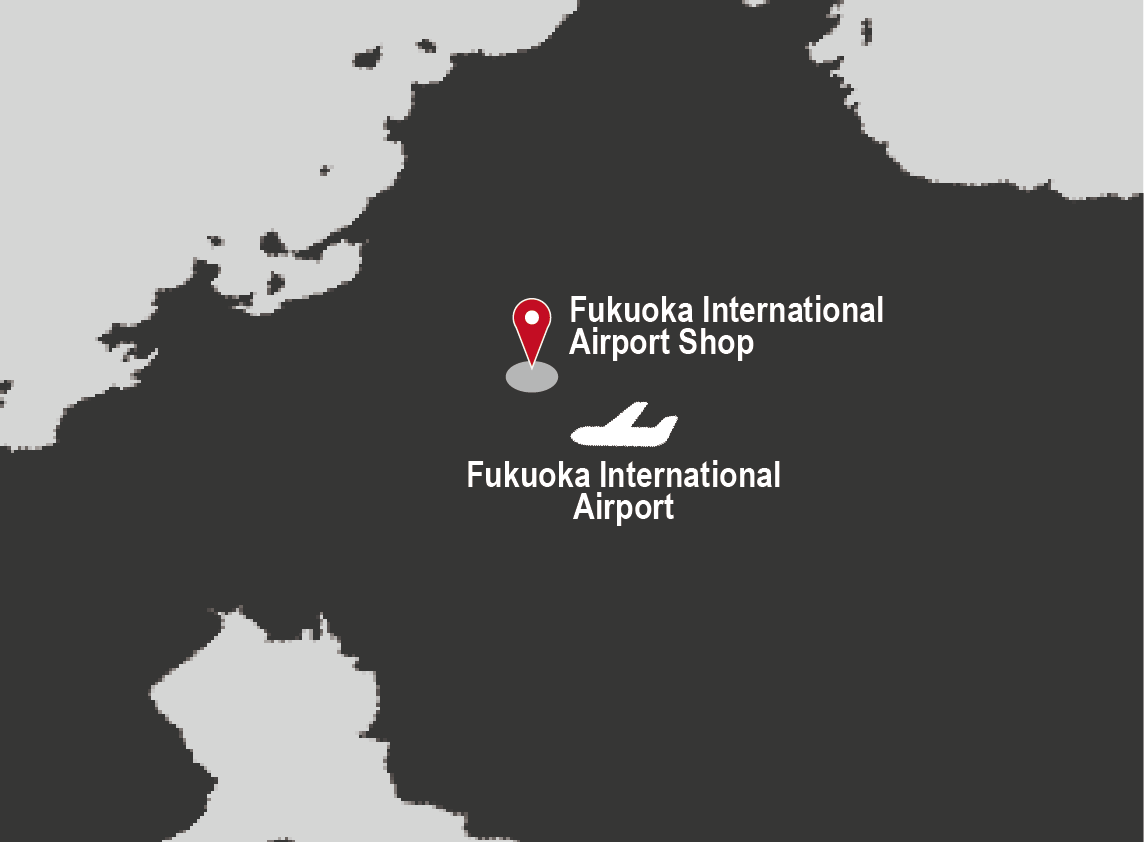 <Airport>

Fukuoka International Airport
Located in Hakata Prefecture, Fukuoka Airport is the fourth busiest passenger airport in Japan and the main airport in Kyushu Island. This airport has 2 terminals, International and Domestic, connected eachother by shuttle bus and connected to Fukuoka center by subway.
Included in Tour
Vehicle's rental price (with top case)

Collision damage waiver

ETC card

4 nights overnight hotel accommodations

Route guide

Tour map

Tour road book

Recommended dining, activities and facilities list
Not Included in Tour
Air ticket

Fuel and toll roads fee

Lunches and dinners

Helmets, gears and other optional accessories

Pannier case
Regarding the payment
Deposit for reservation is required within 3days after application is confirmed.

Balance payment is required until 30days before the tour starts.

In case of bookings within 30days before the tour starts, full payment is required at the time of the booking.

The payment shall be done by credit card.

There is no security deposit fee.

In case of cancellation of the booking, our cancel policy will apply.

Any change on tour contents will comport a handling charge.