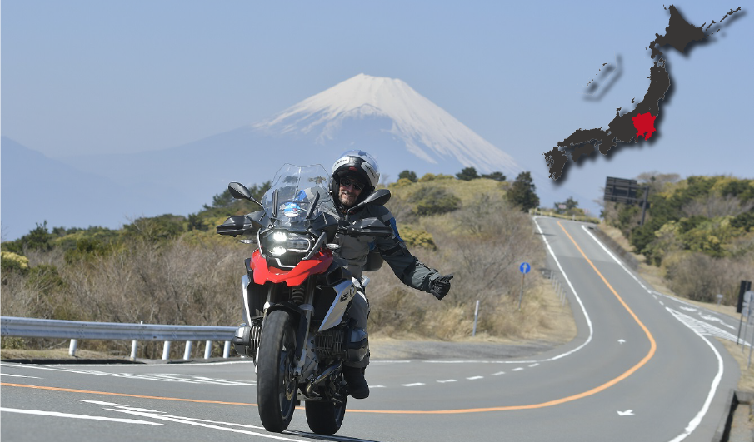 Kanto Departure / 7 Days/ 6 Nights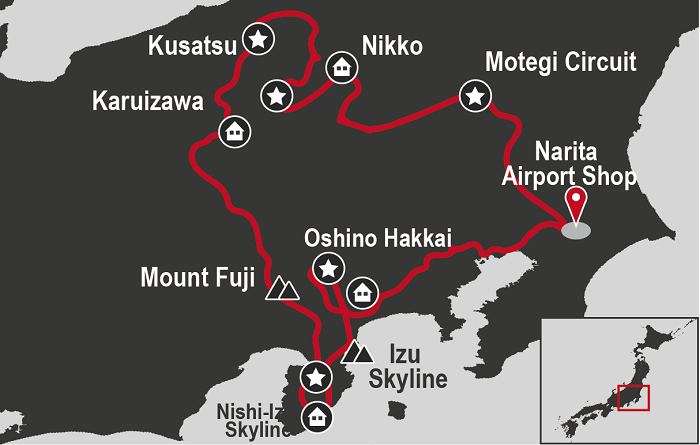 The trip of a lifetime. Dogashima's wonderful nature and relaxing hot spring, breathtaking view from the Ashinoko Skyline and Mount Fuji, the symbol of Japan, will be some of the main features included in this iconic motorcycle tour. This tour is specifically made not only to let you enjoy motorcycle touring in Japan, but also some unique pieces of Japanese culture as well. You of course will enjoy classic Japanese pattern like hot spring's relaxing water and made fresh sashimi, but you will also be able to try the uncommon experience of wasabi's harvest on an authentic Japanese wasabi field. You will be also enjoying some of the greatest historic treasures Japan can offer you, like the Owakudani valley or the unique Oshino Hakkai. And then, the road: Izu Skyline's curves, the Kawazu Nanadaru Bridge's astonishing loop and the romantic ocean view on the Bay Bridge.
You will understand the uniqueness of motorcycle touring in the Land of the Rising Sun.
2020 Tour schedule


Please choose your preferred departing schedule.

This is a guide tour which will give you the possibility to enjoy Japan in total security with a tour guide and a support van accompaining you.

*Be aware that in case the minimum number of passengers is not reached, the tour may be canceled.
Tour Facts
Schedule

| | |
| --- | --- |
| DAY 0 | Briefing Day |
| DAY 1 | Store → Oshino Hakkai → Gora |
| DAY 2 | Owakudani → Nishi-Izu |
| DAY 3 | Nishi-Izu → Matsumoto |
| DAY 4 | Matsumoto → Karuizawa → Kusatsu |
| DAY 5 | Kusatsu → Nikko |
| DAY 6 | Nikko → Motegi → Store |

Days
7 days, 6 nights
Store
Narita
Hotel Rank

★★★☆☆

Total distance
1,507 km
Difficult

Sightseeing

food

History culture

Tour content
Briefing and Welcome Party

On the day before our departure, our tour guides will hold a brief meeting time to let you enjoy your tour in Japan in with security and fun. They will explain you Japan's riding rulse, peculiarity, Japanese culture and of course your tour schedule in detail.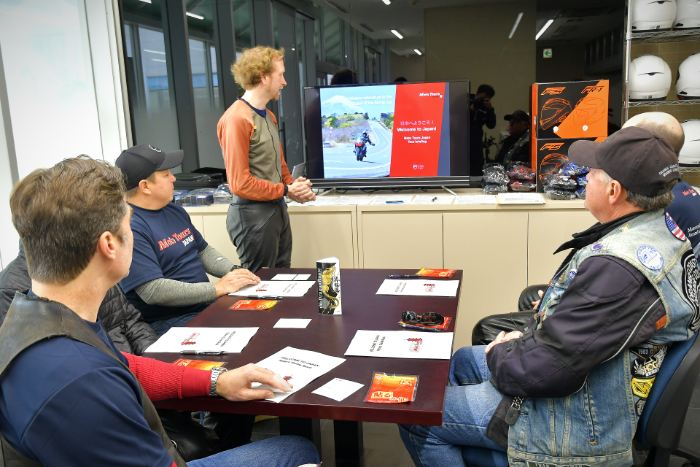 Mount Fuji

Japan's tallest peak and well recognized official symbol of this country, Mount Fuji is an active volcano about 100 km from the capital city. Being a stratovolcano, Mount Fuji is well recognized for its defined and iconic profile, picted in several works of art during centuries.
Included between Japan's 3 sacred mountains, inspiration of artists and ooets, UNESCO officially recognized it as a World Heritage.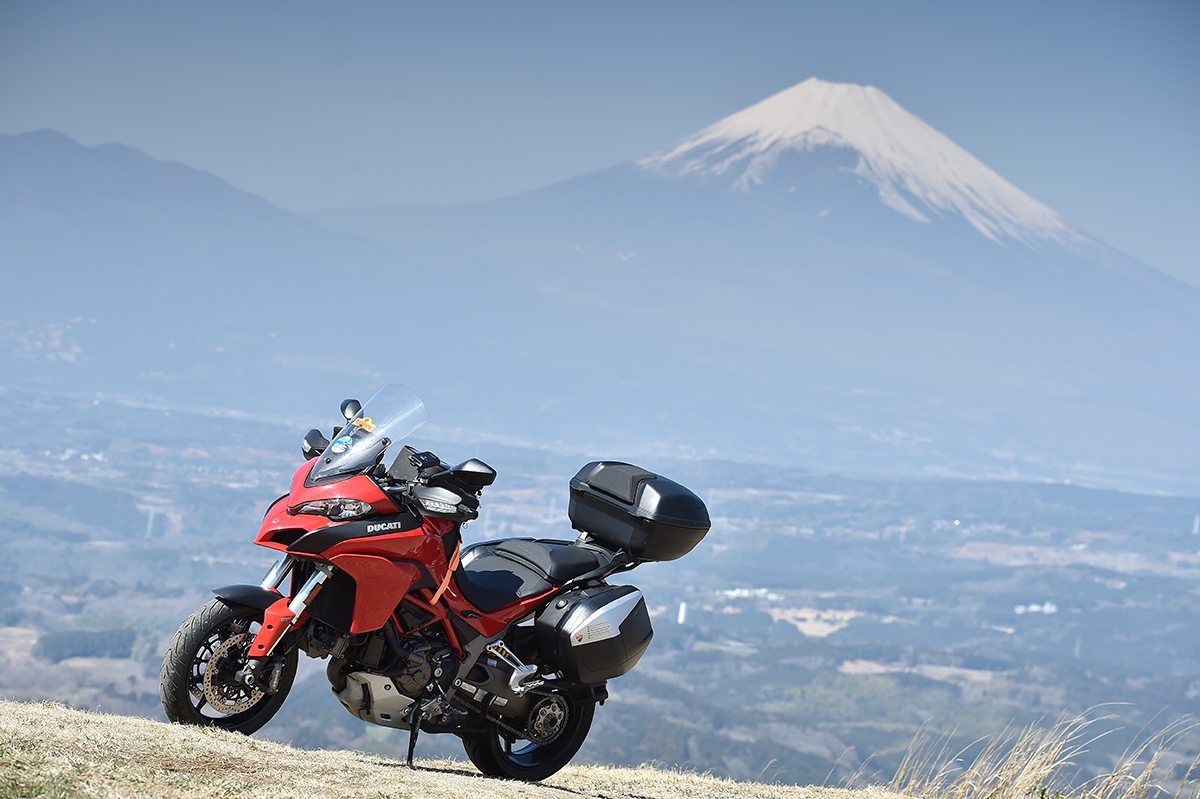 Oshino Hakkai

A small village located in the Fuji Five Lake region. Nearby there are eight ponds of extraordinarily clear water, fed by snow melting down fom Mount Fuji, filtered for more than 80 years through porous layers of lava. Near the largest pond there is Hannoki bayashi Shiryokan, an open air museum displaying old farming tools, weapons and houseold items.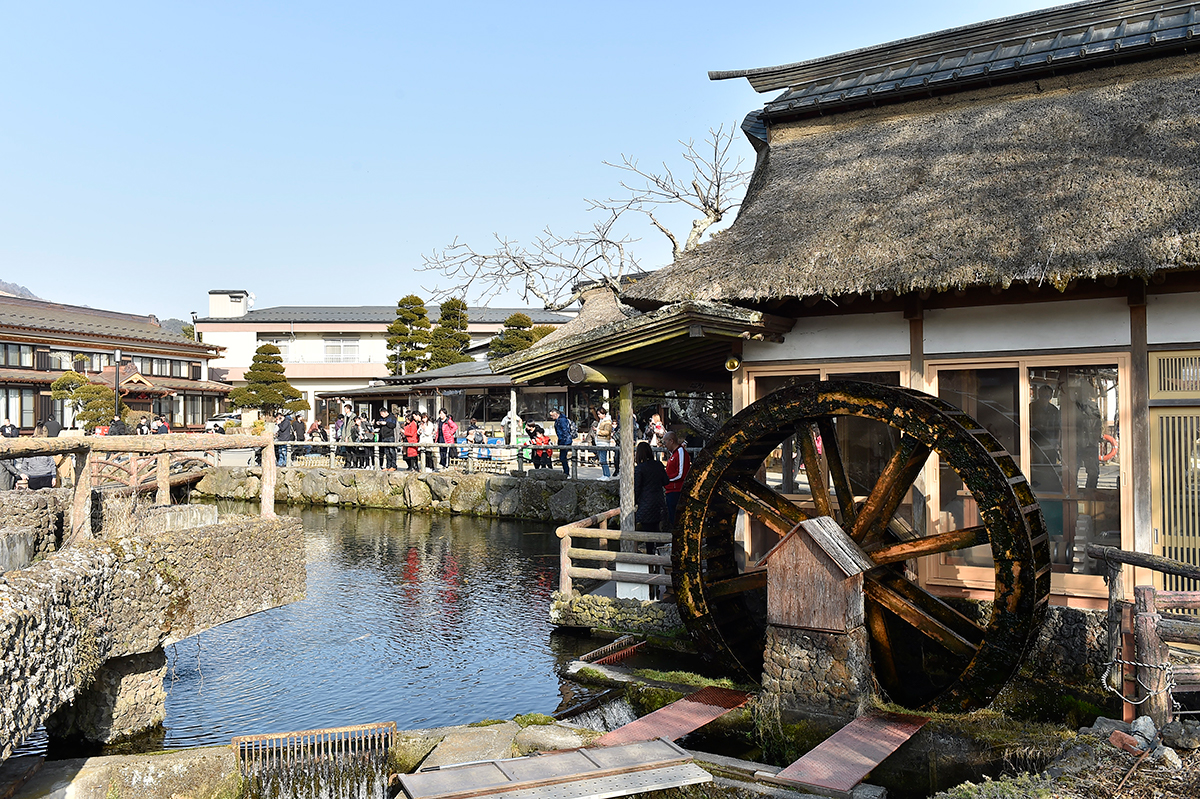 Owakudani

3000 years ago Mount hakone erupted the last time, creating this active volcanic zone valley, full of hot springs, hot rivers and suggestive sulfurous fumes. The valley has a visitor center full of shops and restaurants reachable via Hakone Ropeway, which gives one of the most suggestive views of the valley's sulfurous fumes. From this area, on clear days, Mount Fuji's view can be enjoyed in all is glory.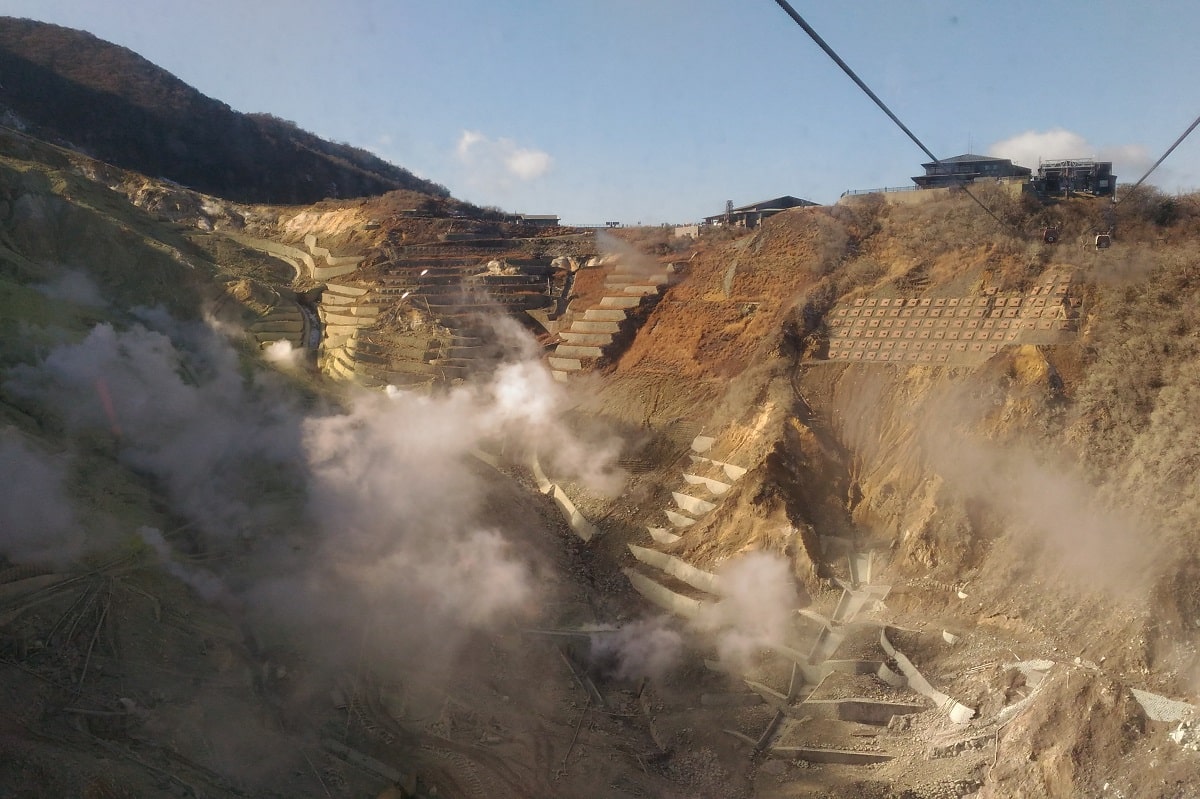 Kawazu Loop Bridge

Opened in 1982, it is a masterpiece of engineering, considered one of the most spectacular bridges in the world. Its particular double spiral shape is due to his original function, to connect two mountain sides while they are too steep to build a road with both sides at the same elevation. Some numbers: length is 1.1km with 80 m diameters.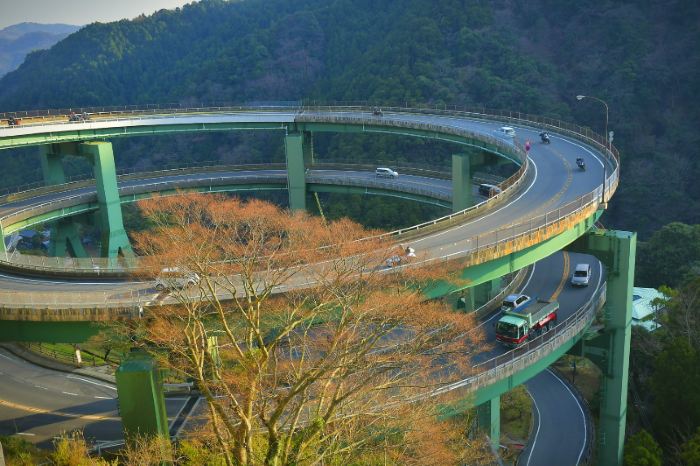 Nishi-Izu

Nishi-Izu Skyline is one of the most popular riding roads in Japan. It is a mountain road starting from Daruma Mountain to Funabara Pass. First project was held in 1968, completed in 2004 year for a present total lenght of 10 km and a maximum heght point of 900 m. Born as a tool road, from its latest modification in 2004, this road is now free.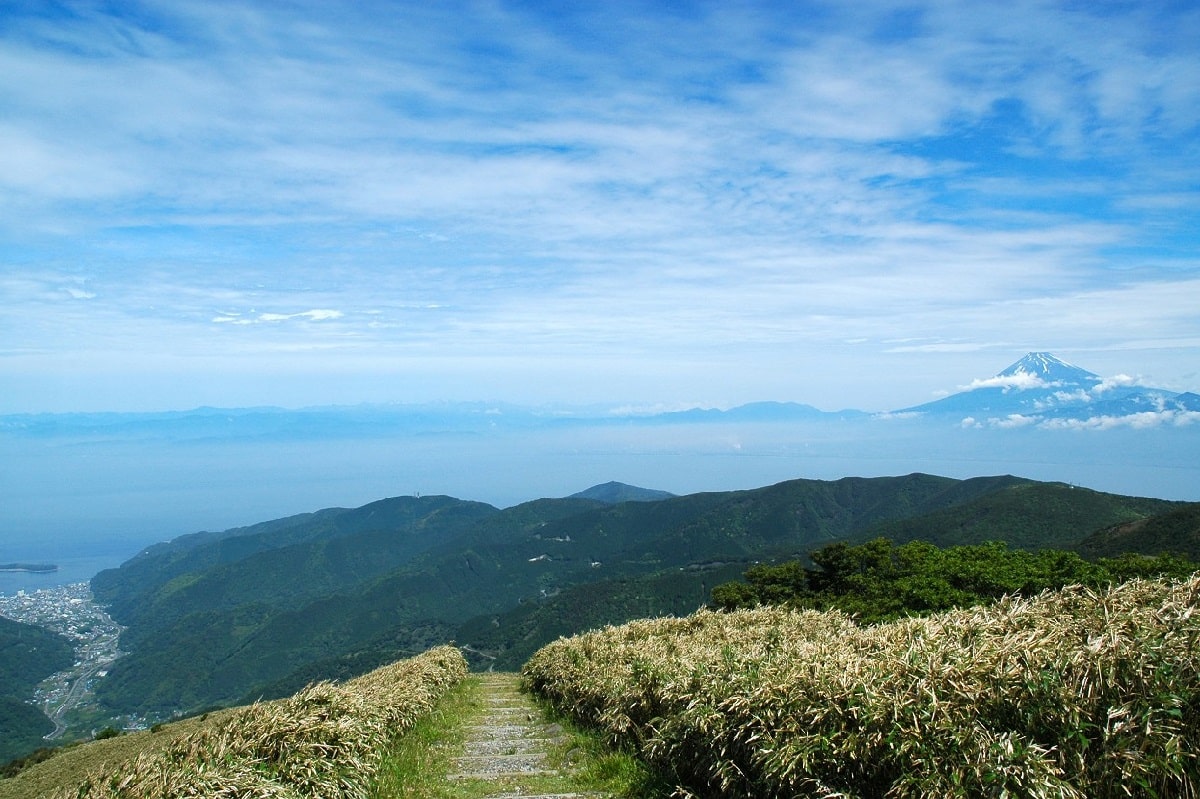 Matsumoto

A mountain city located in Honshu island. The symbol of the city is the Matsumoto castle, made in 16th century and one of Japan's most beautiful original castles. Its main features are its black wainscoting, which made it being recognized with the nickname of "Crow Castle" and, at the same time, thanks to the contrast of colors, make it a gorgeous location for sakura hanami.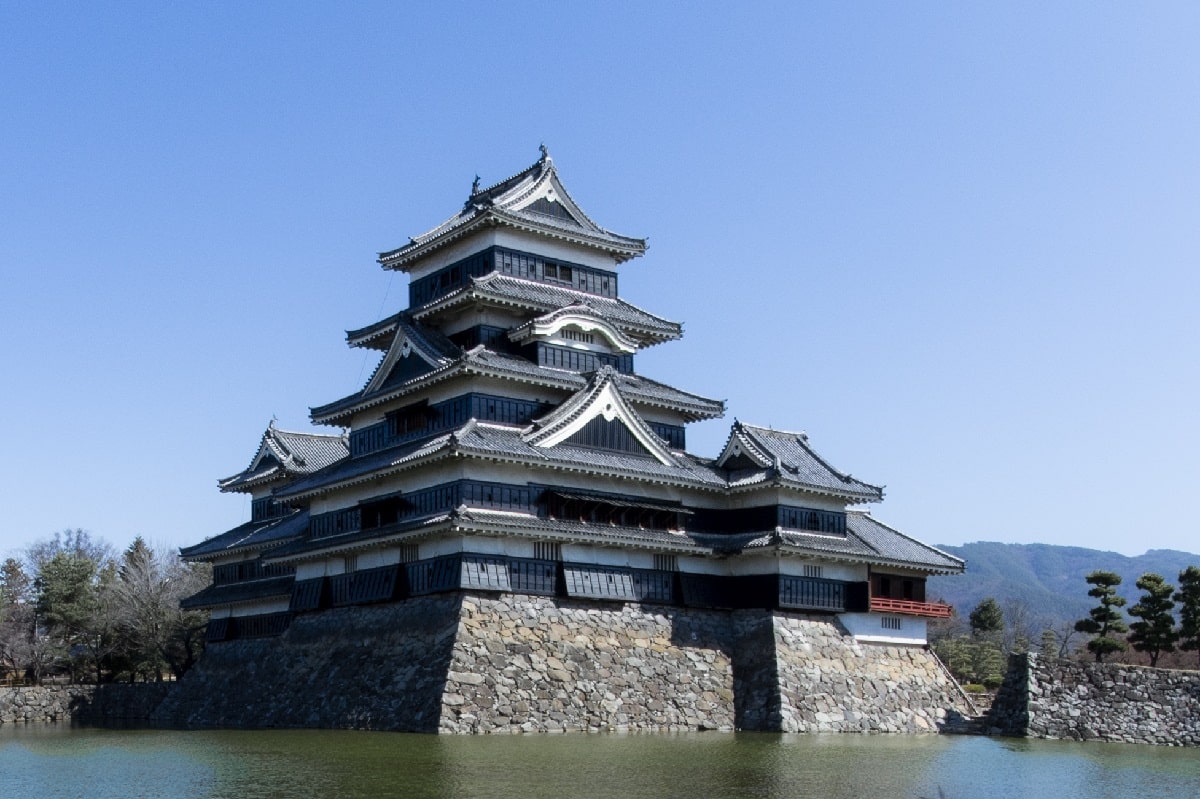 Jomon Village

Beginning in 14590 BCE and ending in the 300 BCE, Jomon Period is the earliest era in Japanese History. It takes its name by the peculiar pottery style "Cord Patterned" typical of the era. From the 5000 BCE the Jomomn tribes started a sedentary lifestyle by settling several villages, as the one you will be visiting. Jomon houses evolved through several phases, becoming, as those you will see, pithouses built around a central fireplace, with a structure supported by pillars. Live in this unique place the magic of the Japan of the origin.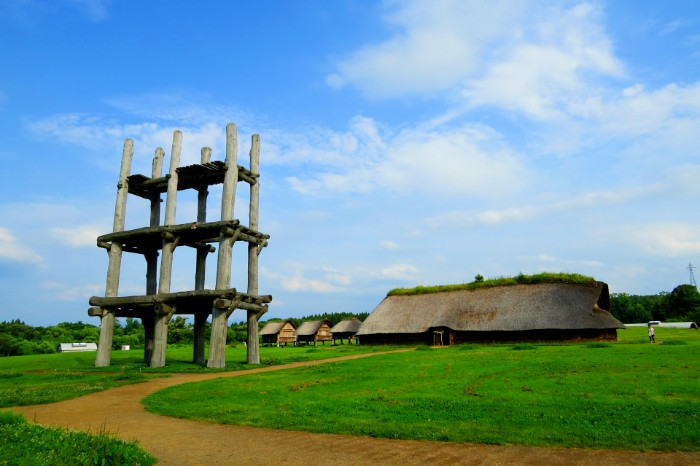 Kusatsu

Located in Gunma Prefecture, it is the third most popular hot spring area in Japan. Located at a 1200 meters above sea altitude, it is also a mountainous popular skiing area in winter and hiking spot during warm season.
The nearby peak of Mount Kusatsu-Shirane is the source of its hot waters, which, local people use to claim, can cure all form of pain except love pains.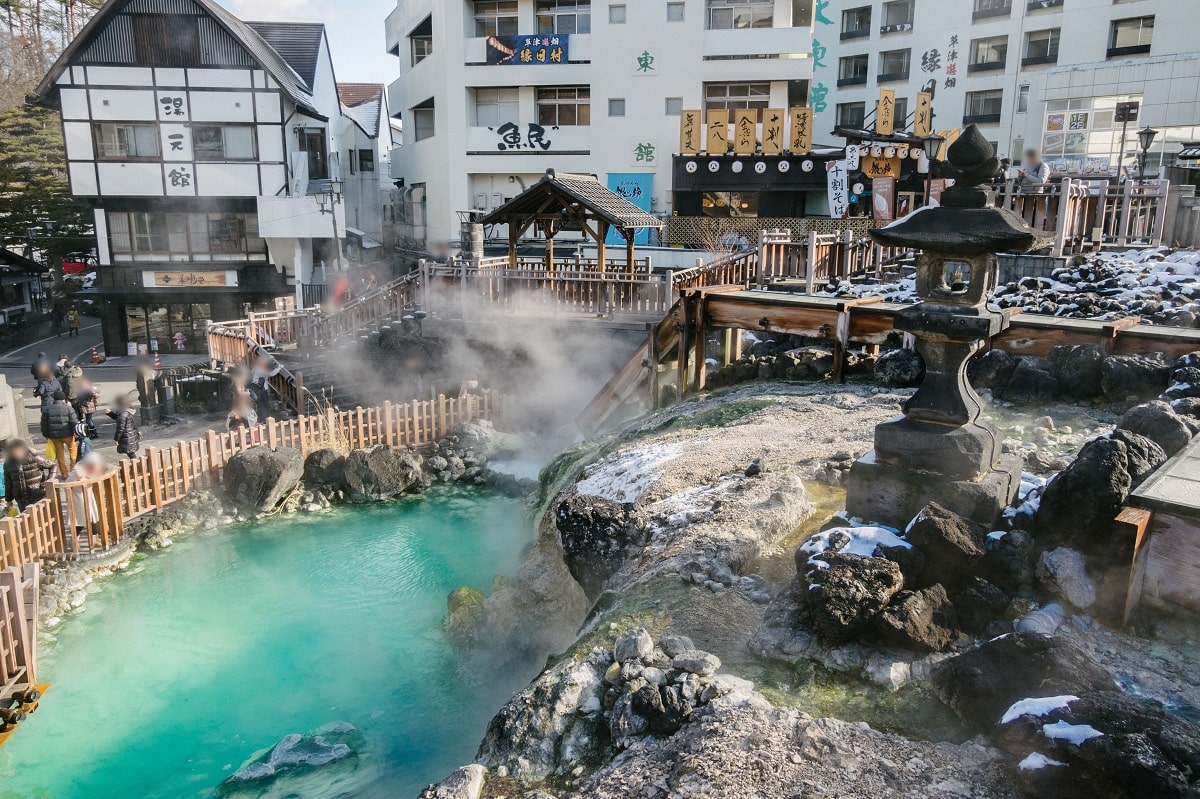 Nikko

Located in Tochigi prefecture, due to its mystical nature, this little city is a well known Shinto and Buddhist center. In Nikko National park are present the famous Nikko Toshogu Shrine and Tokugawa Ieyasu mausoleum.
Going into Okunikko area, you will find Lake Chuzenji, an extremely beautiful nature spot, which can be enjoyed in a different aspect in every season.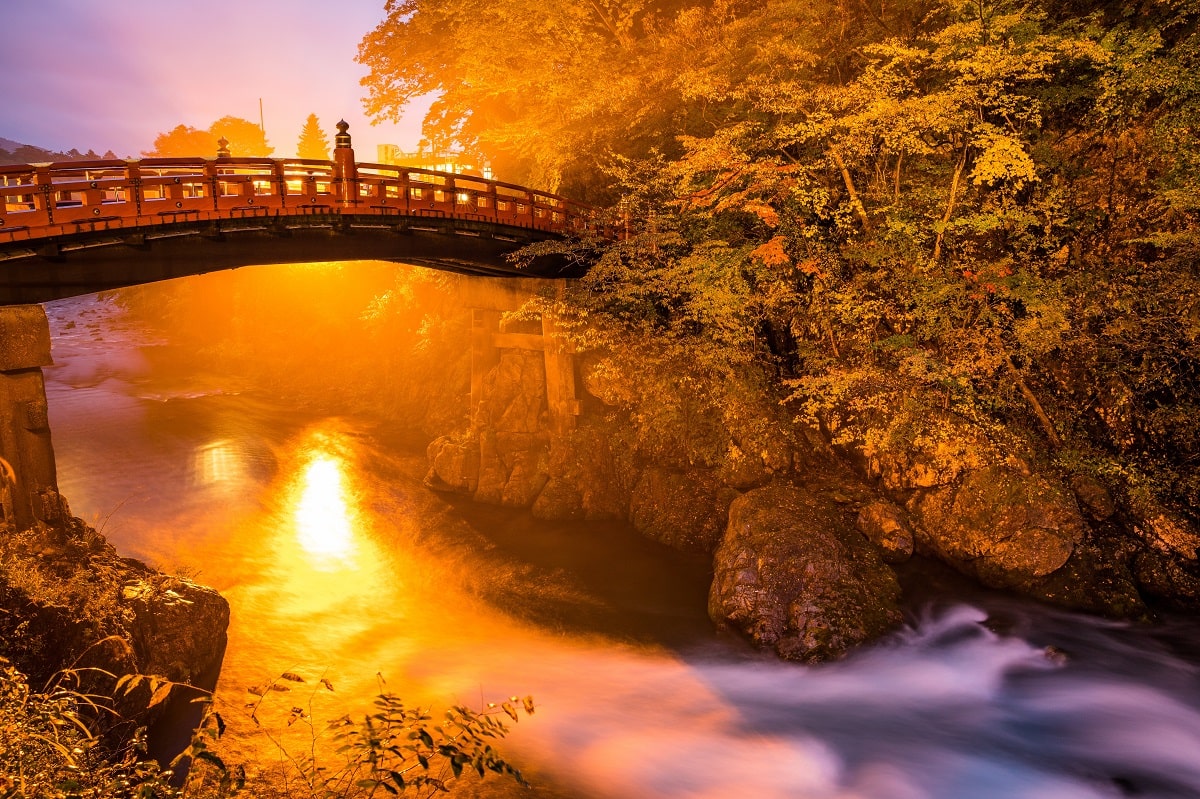 Nikko Toshogu

Mausoleum of the iconic figure of Tokugawa Yeyasu, the present luxurious complex was constructed during the mid 1600s, by enlarging the original, more simple tomb. The complex, registered as World Heritage site in 1999, consists of more than a dozen of buildings, built in both Shinto and Buddhist style. The main buildings of this massive complex are the Yomeinmon gates, one of the entrance gate, National Treasure and considered one of the most beautiful gates in the country, the Gojunoto, the Five-Story Pagoda, the Sanjiko, the Sacred Storehouses, the Kairo corridor, National Treasure, and the main buildings, but the complex has a lot more to offer.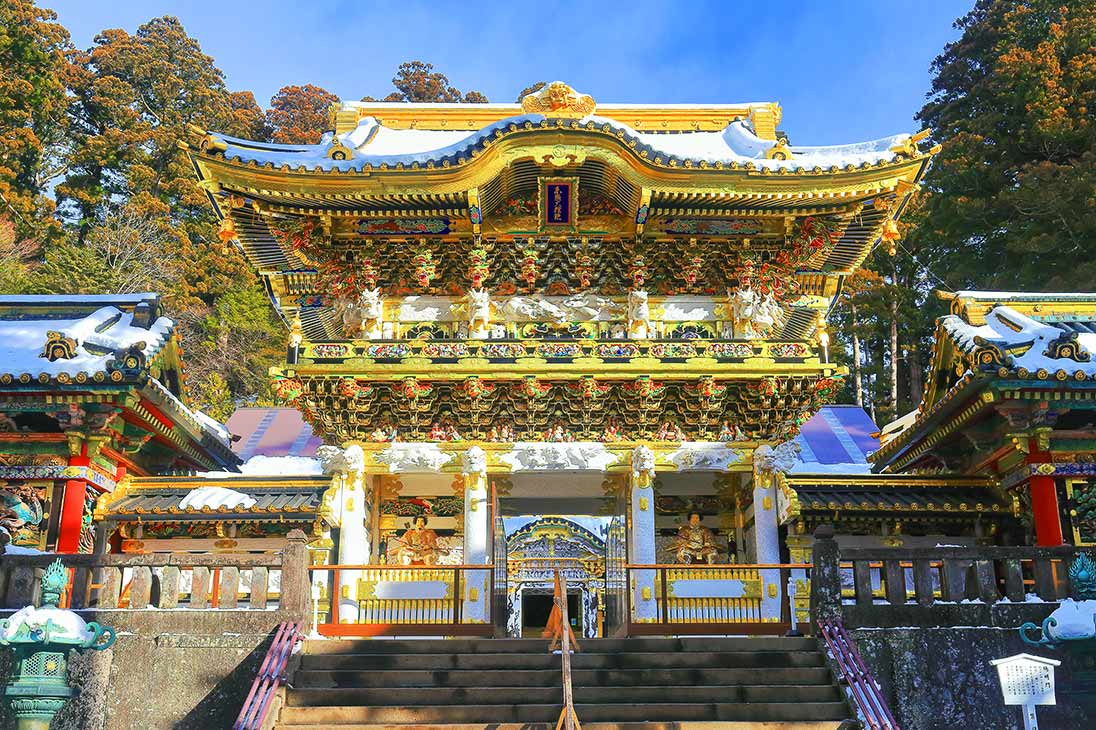 Twin Ring Motegi

Opened in 1997, its name is due to the particular structure of the course, consisting of two circuits: an oval and a road track, a conceptual structure symbolizing the idea of putting people and nature in balance. For this reason, the circuit is constructed in Motegi's countryside, surrounded by forests changing their colors in each season. You will enjoy on of the most iconic circuits in the world, theater of the most legendary victories. You will then visit the Honda Collection all, a big piece of Japan's history.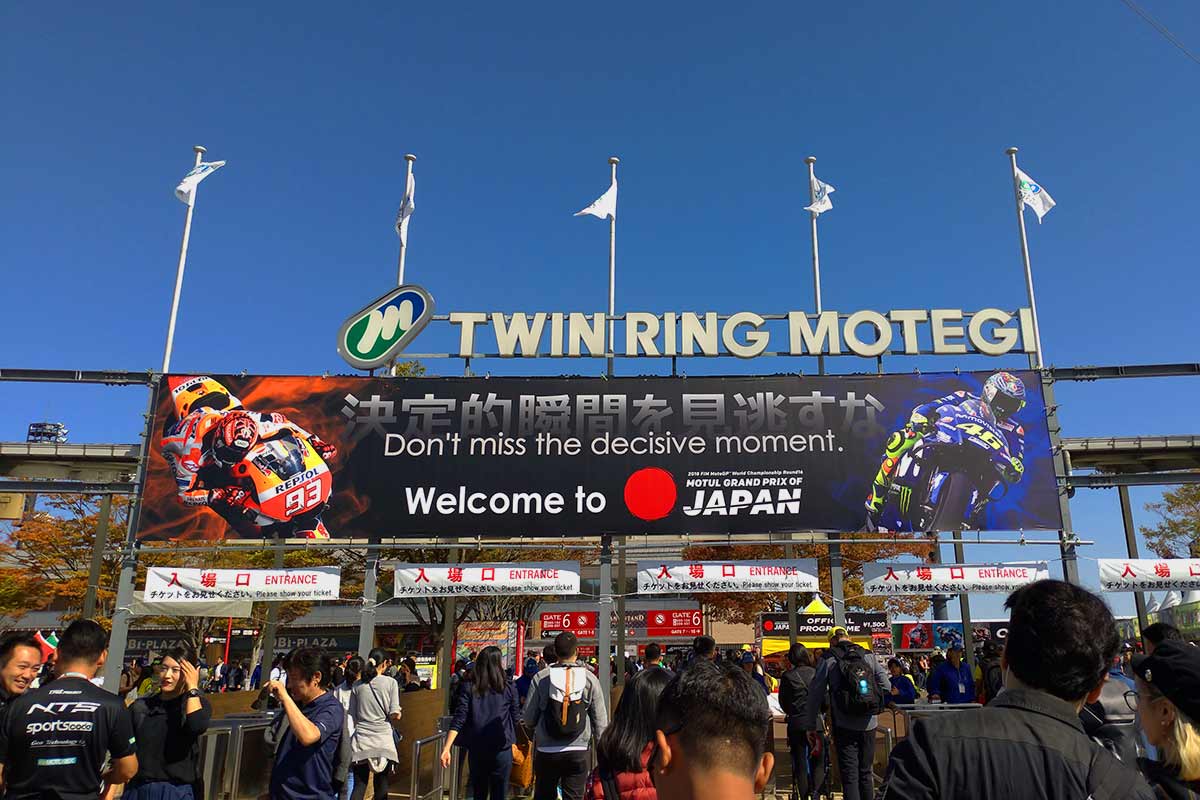 Gallery
Pricing
| Motorcycle | Add Passenger | Option(Reservation required) |
| --- | --- | --- |
| P-3 Add + 0 yen | Tandem Add    +288,400 yen~ | Helmet(Day1) +1,000 yen |
| P-4 Add +24,000 yen | | Helmet(Day 2/and then daily) +200 yen |
| P-5 Add +41,000 yen | Room | Gloves(Day1) +300 yen |
| P-6 Add +53,000 yen | Twin Room + 0 yen | Gloves(Day 2/and then daily) +100 yen |
| P-7 Add +71,000 yen | Single Room + 50,000 yen~ | Touring Net(Day1) +100 yen |
| P-8 Add +93,000 yen | | Touring Net(Day 2/and then daily) +100 yen |

Motorcycles available for this tour
Departing Store
Narita Store
Address
〒287-0222
747-1 Maebayashi, Narita City, Chiba
TEL
0476-36-8819
Business Hours
Weekdays:10:00~19:00
Weekends and Holidays:10:00~19:00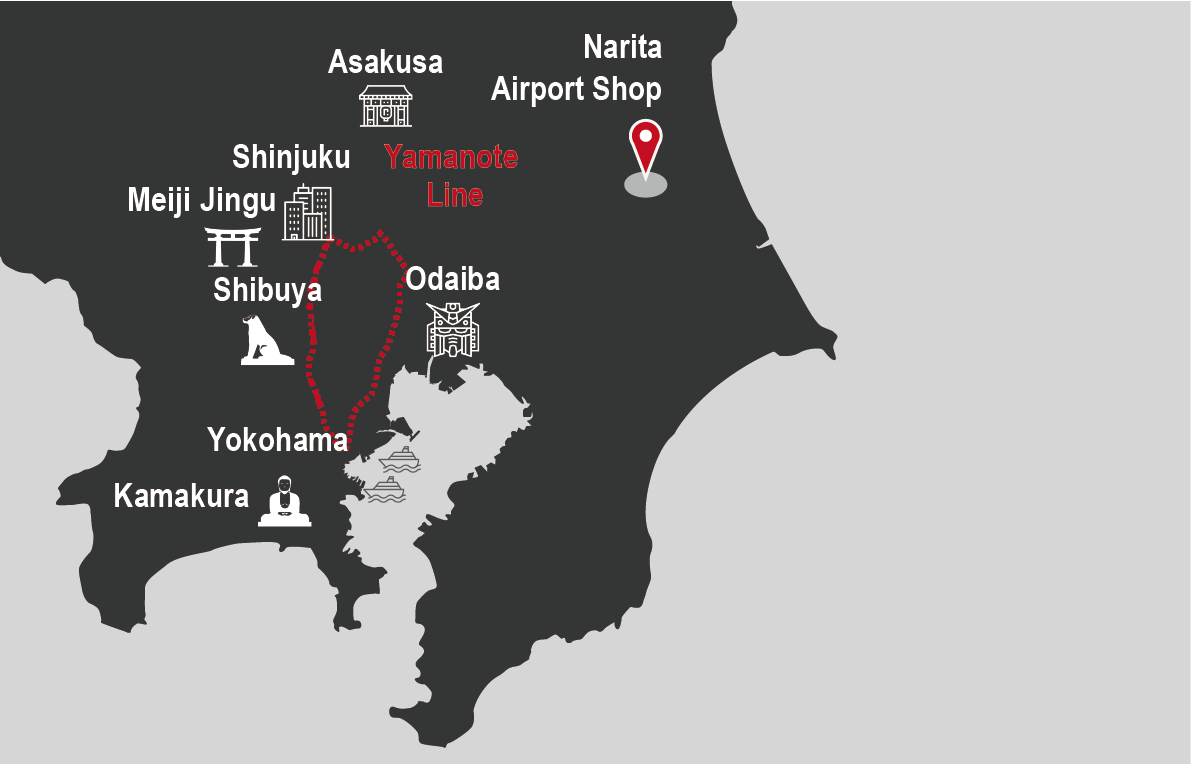 Airport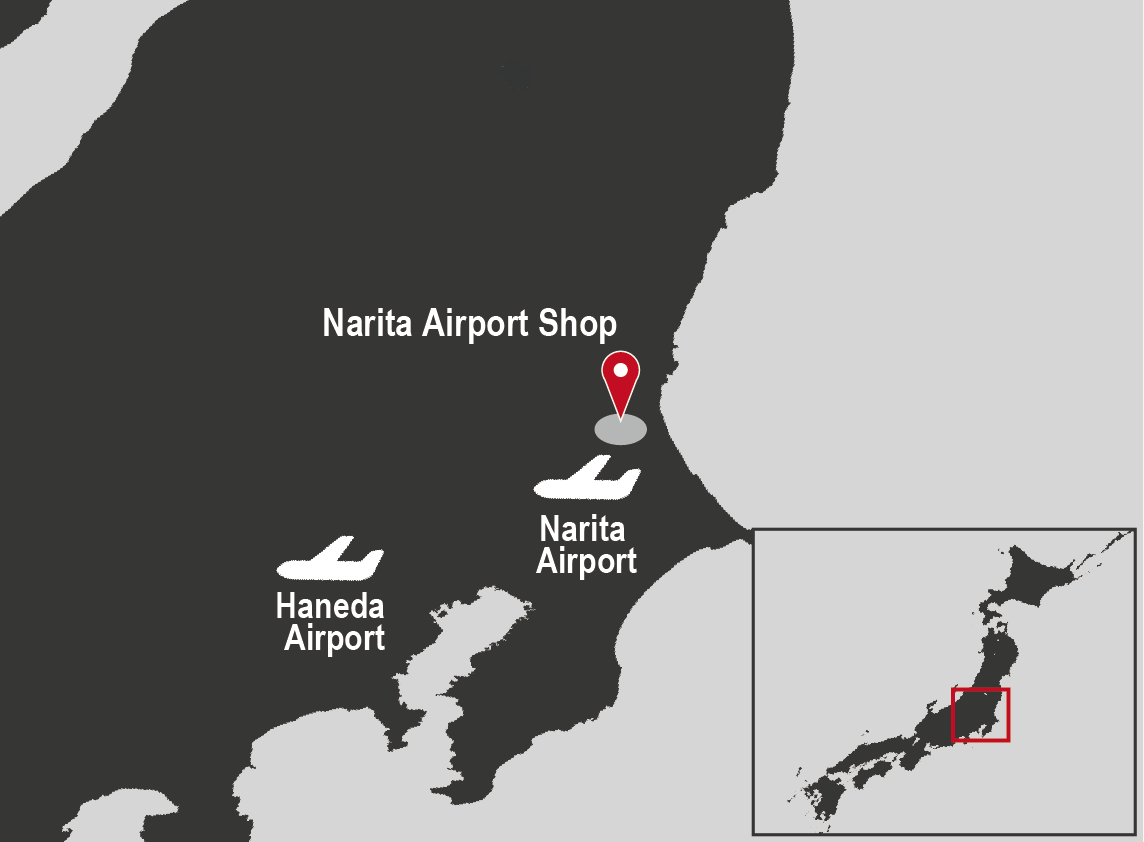 Narita Airport
An Airport where 100,000 per day are moving. Not only an extremely convenient ariport, but also a place full of the most popular souvenirs, art, subculture.


Hneda Airport
Theultimate gateway to Tokyo. Haneda Airport is the largest airport in Japan, with the largest number of flights. It is also the airport with the best access from and to the city center.
Included in Tour
Guide on motorcycle

Support Van

Vehicle's rental price (with top case and pannier case)

Collision damage waiver

ETC card

ETC fee

6 nights overnight hotel accommodations

6 breakfasts/6 dinners

Route guide

Tour map

Tour road book
Not Included in Tour
Air ticket

Lunches

Helmets, gears and other optional accessories

Gasoline
Regarding the payment
Noneed for deposit payment until 30 days before the tour.

Please pay the whole tour fee until 30 days before tour's start.

In case of bookings within 30 days before tour's start, payment is required at the time of the booking.

THe payment shall be done by credit card.

There is nosecurity deposit fee.

In case of cancellation of the booking, our cancel policy will apply.

Any change on tour contents will comport a handling charge.