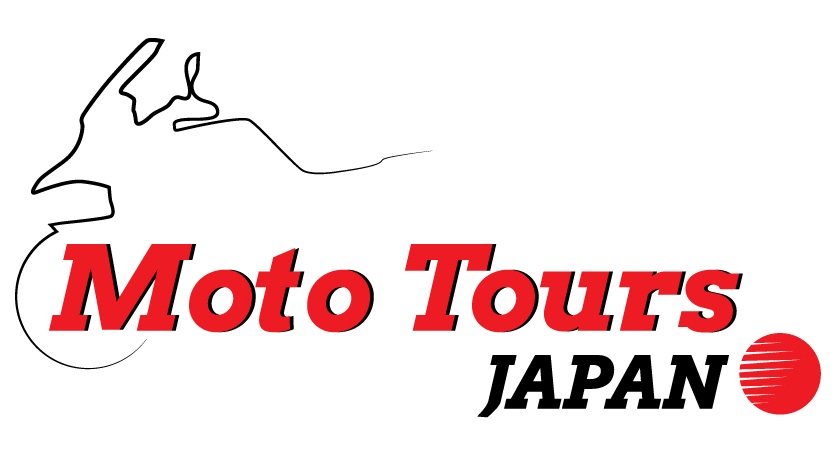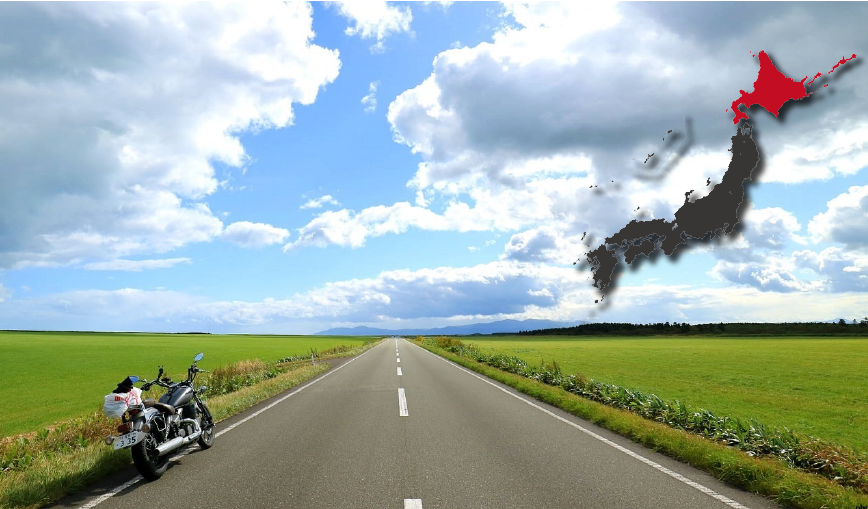 Abfahrt: Shinchitose / 7 Tage/ 6 Nächte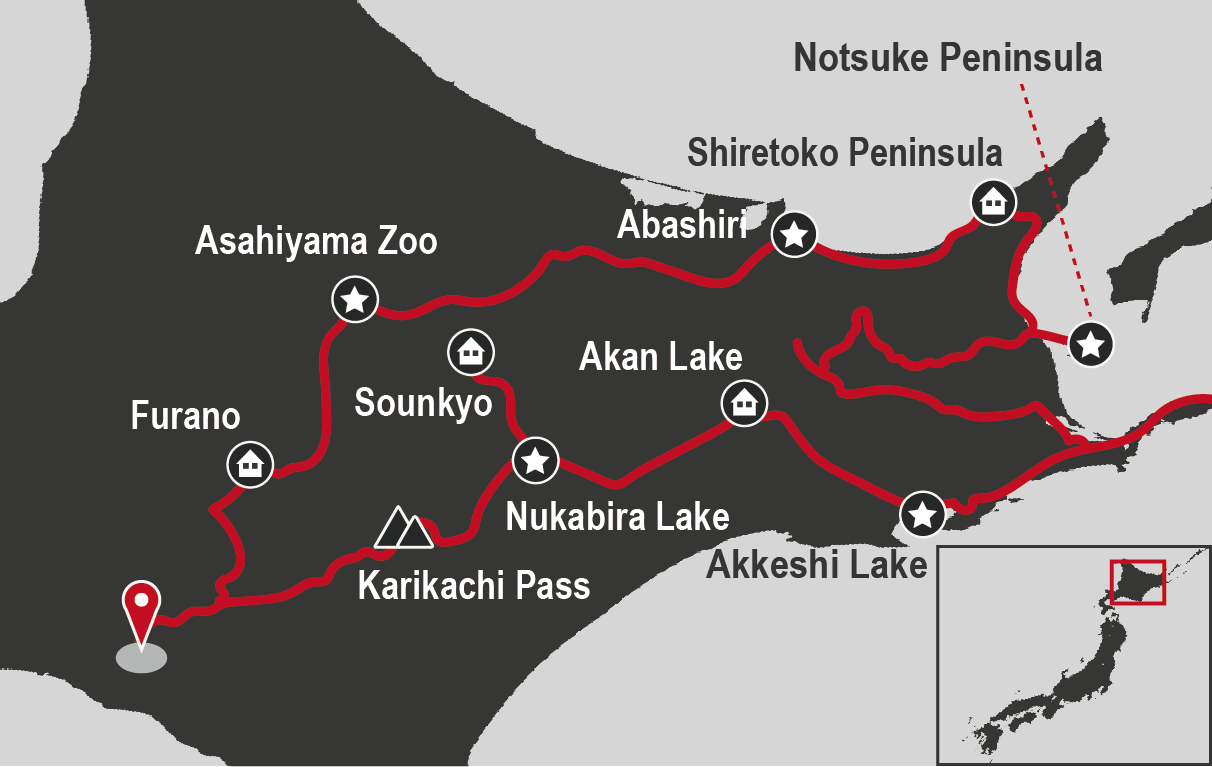 Hokkaido, Japans am dünnsten besiedelte Insel, wird von japanischen Motorradfahrern oft als
Paradies bezeichnet.
Die naturreichste Region Japans bietet eine wundervolle Atmosphäre mit endlosen hellgrünen Feldern voller bunter Blumen und friedvollen Bauernhöfen. Sanfte Bergkuppen, herrlich kurvenreiche Straßen, gefolgt von einem tiefblauen Ozean, welcher auf kilometerlangen Küstenstrecken genossen werden kann, machen diese Tour zu einer der besten "aus beiden Welten" für Berg- und Seeliebhaber.
Malerische Straßen, riesige Nationalparks, wilde Tiere, heiße Quellen und köstliches und weltweit geschätztes japanisches Essen. All das können Sie auf dieser Tour entdecken, die man einfach erlebt haben muss!
2020 Tourplan



Bitte wählen Sie Ihren bevorzugten Tourplan.

Dies ist eine geführte Tour, die Ihnen die Möglichkeit bietet, Japan mit einem Reiseleiter und einem Begleitbus zu genießen.

* Bitte beachten Sie, dass die Tour abgesagt werden kann, wenn die Mindestzahl an Teilnehmern nicht erreicht wird.
Reisedaten
Tagesplan

| | |
| --- | --- |
| DAY 0 | Begrüßung |
| DAY 1 | Store → Shikaribetsu → Nukabira |
| DAY 2 | Sounkyo → Akan hot Spring |
| DAY 3 | Akkeshi → Nosappumisaki |
| DAY 4 | Notsuke Penninsula → Shiretoko |
| DAY 5 | Oshinkoshin Waterfall → Furano |
| DAY 6 | Yubari → Store |

Tage
7 Tage, 6 Nächte
Start
Shinchitose Airport Store
Verpflegung
6 Früstücke , 6 Abendessen
Hotelbewertung

★★★☆☆

Gesamtstrecke
1,655 km
Fahrsaison
Sommer ( Juli-Aug )
Schwierigkeitsgrad

Sehenswürdigkeiten

Verpflegung

Japanische Geschichte

Tourablauf
Briefing und Begrüßungsparty

On the day before our departure, our tour guides will hold a brief meeting time to let you enjoy your tour in Japan in with security and fun. They will explain you Japan's riding rulse, peculiarity, Japanese culture and of course your tour schedule in detail.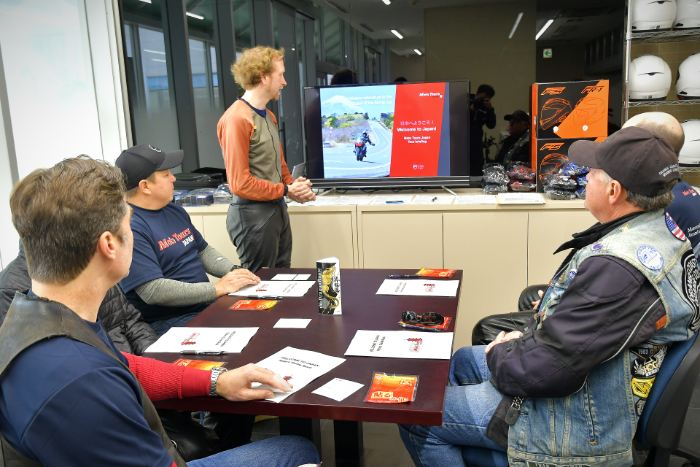 Karikachi Pass

Karikachi Pass, about 644 m above the sea level, is considered one of the most beautiful locations not only in Hokkaido but in all Japan. Its Karikachi Observation Deck, between Shintoku and Minami-furano is included between the Japan's 8 New Views in 1927.
This observation deck gives a beautiful view of Shintoku, Minami-furano and Tokachi Plan area and next to the observation deck there is a rest area with several restaurants and the access to a trailhead for Mount Sahorodake, making it a landmark rest point for drivers in the area.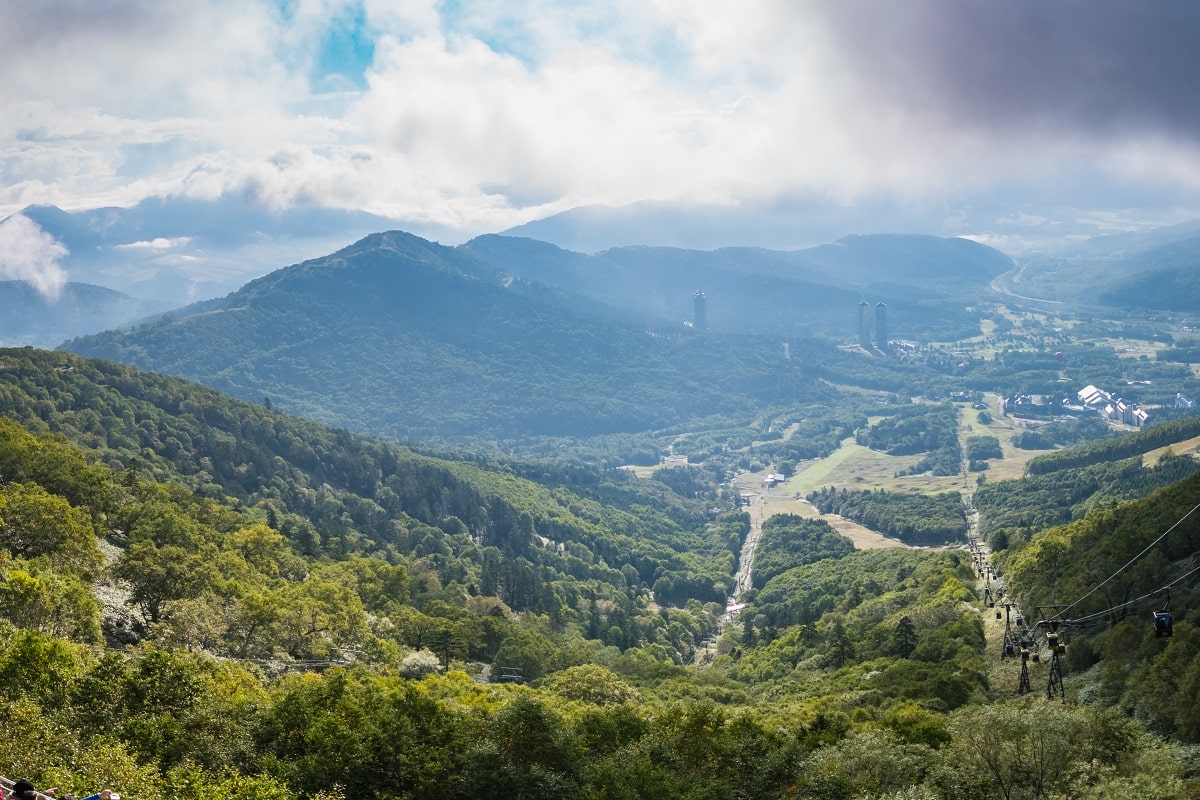 Nukabira Lake

Located in Kamishoro, into the Daisetsuzan National Park, it is an artificial lake made in 1956 by the completion of Nukabira Dam. Its perimeter is 34 km, while its maximum water depth is 75m. main features of this locations are the fascinating Taushubetsu River Bridge, former railroad track bridge, totally in harmony with the natural beauty of its bright green landscape's wonderful nature.
One of the main features is the Kamishohoro Town Rail Museum, an iconic place for train lovers.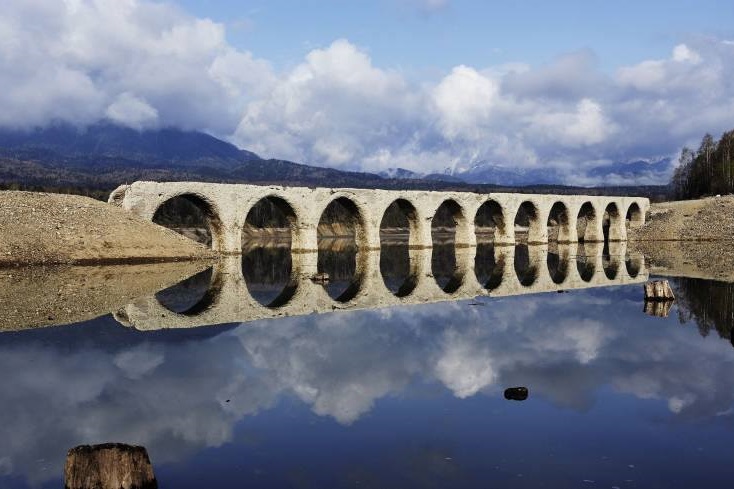 Sounkyo

Part of the Daisetsuzan National Park Sounkyo is a popular onsen location and a popular starting point for hiking tours on Mount Kurodate. The access to mount Kurodate is provided by ropewaydeparting from the Sounkyo Visitor Center to the summit of the mountain. About 20 minutes from the village there are two waterfalls called Ginga no Taki and Ryusei no Taki (respectively Milky Way Waterfalls and Shooting Star Waterfalls).
*in case of no operation of ropeway, alternate plan may be annouced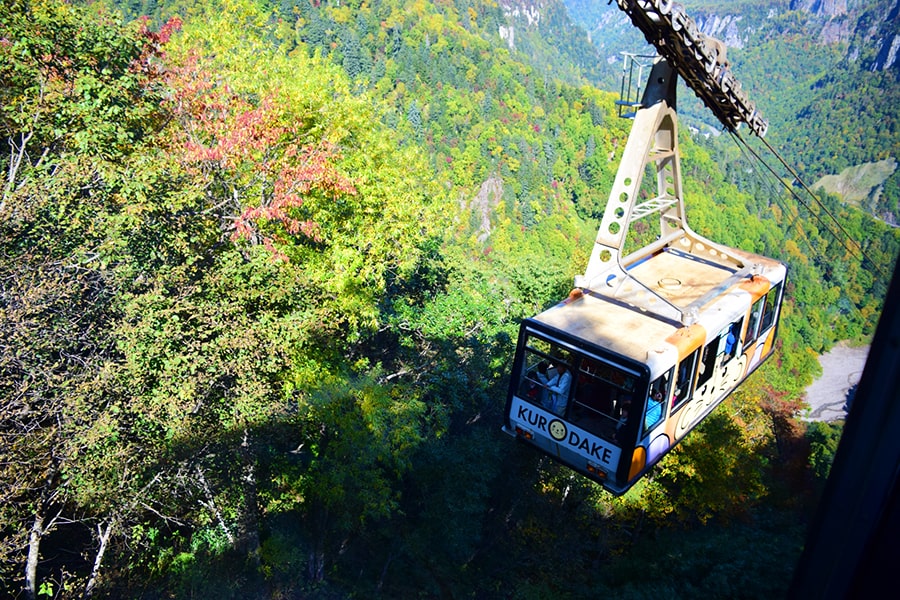 Onneto Hot Falls

Hot spring waterfalls part of Onneto Lake, in the Akan Mashu National Park. This place is one of the main manganese source places in the country. It also features several specific colonies of microorganisms and algae extremely rare to find in similar locations, which make a totally unusual biodiversity environment. Due to its particular chemical nature, this place was designated as natural monument in 2000. In Onneto Lake's waters there is historically proven presence of tropical fishes too.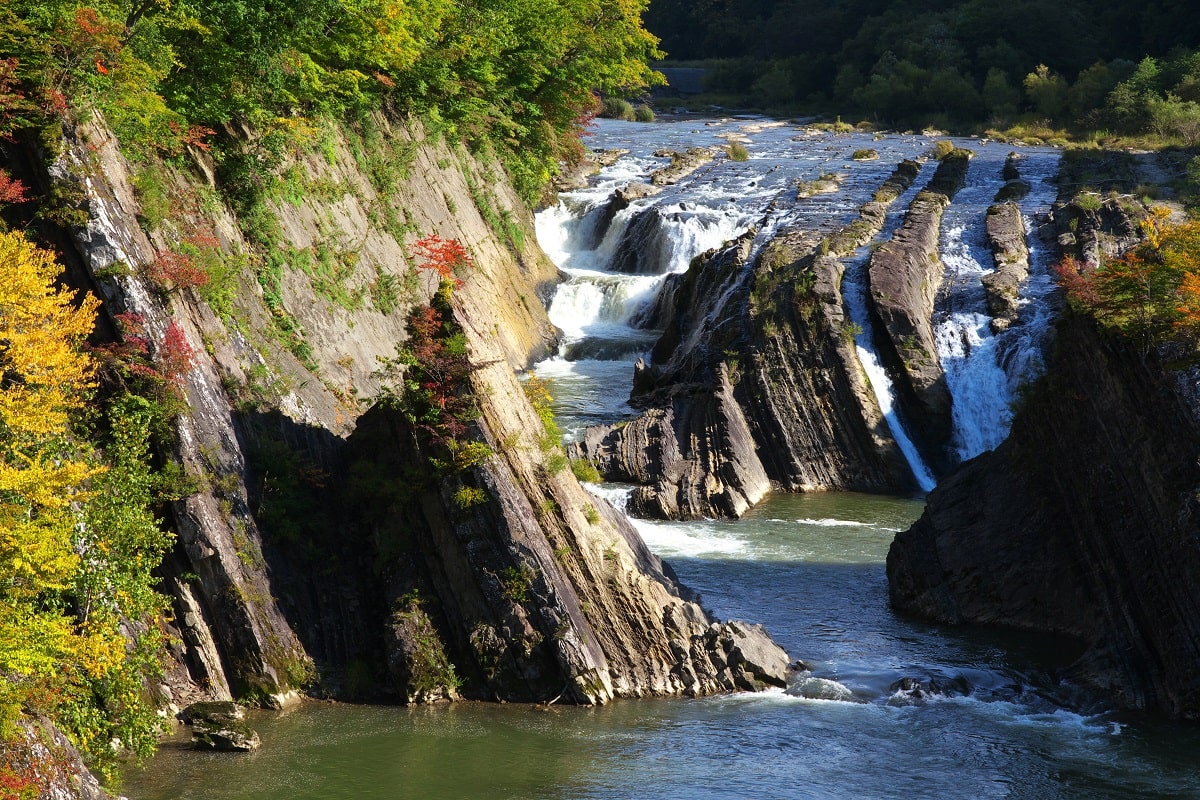 Akkeshi

Lagoon village famous for oyster fishing. Main point in this village is Lake Akkeshi, brackish lake fed by the Bekanbeaushi River adjoinging the Akkeshi bay, designated as Ramstar Site in 1993. Akkeshi Bay is a specatvcular view which can be joined by several observation decks into the roadside stations of the area while eating some of the most delicious oysters you have ever had in your life.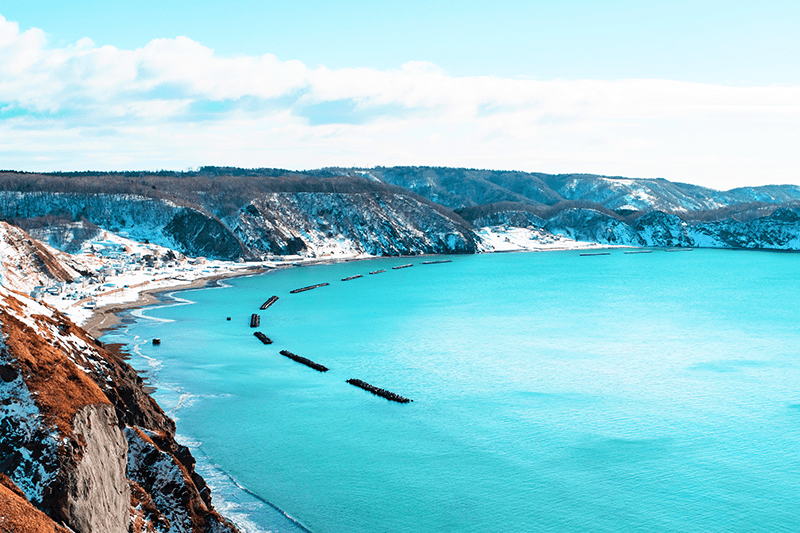 Akan

Part of Akan Mashu National Park, this lake is part of Akan Mashu National Park and popular hot spring resort location with several long tradition ryokan on its sid which gives an extremely fascinating view of the Lake's surface from their windows. Around the Lake there are several forests leading to the fascinating bokke, bubbling mud pools; a fascinating attraction present only in this area.
Traces of Ainu culture, the ancient Hokkaido indigenous population, can be found in Ainu Kotan area, where can be found traditional Ainu handicraft works and traditional Ainu performances are held in public.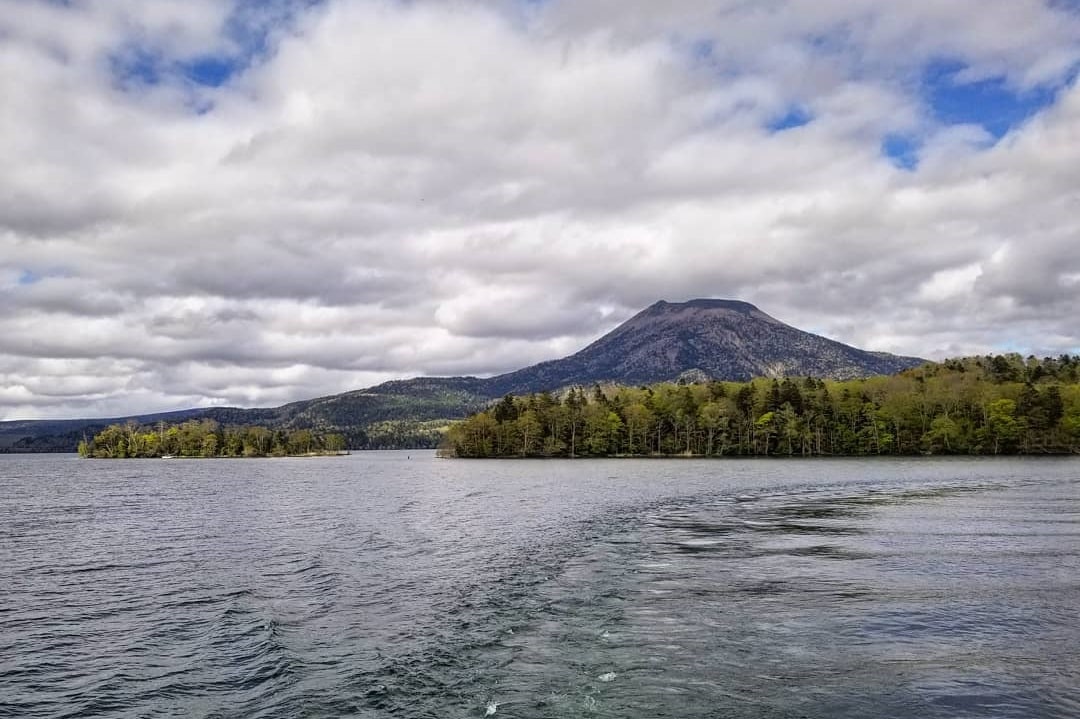 Shiretoko

Shiretoko Peninsula, part of Shiretoko National Park is located in the eastern Hokkaido, considered Japan's most scenic and unspoiled natural areas. This peninsula features a unique variety of wildlife which makes it a unique location in the country, including red foxes, deers and also brown bears.
Due to its unique environment, this place was included in the list of world heritage sites in 2005.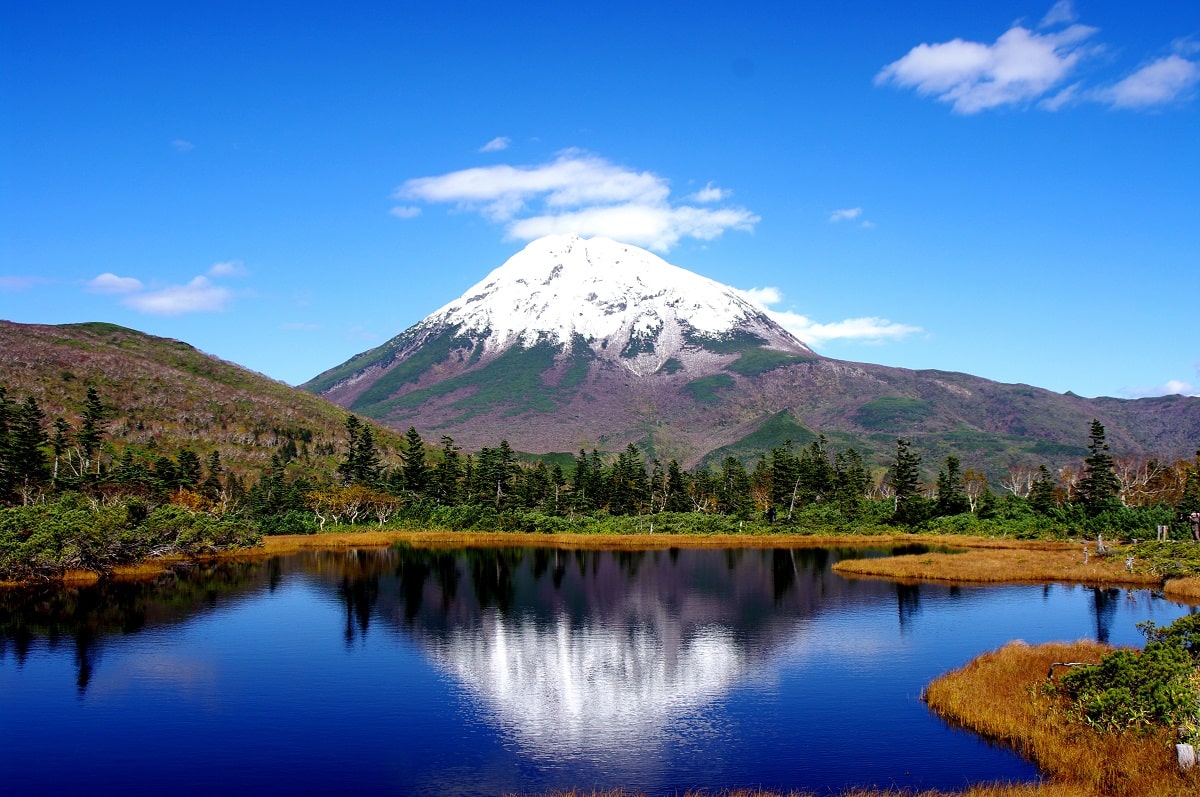 Notsuke Peninsula

Extremely fascinating insula into the Nemuro Strait, Notsuke Peninsula is a 28-kilometers-long peninsula right next to Odaito Bay, 30 kilometers driving from Nakashibetsu. This place features a dramatic landscape of native flowers and amazing forests filled with wildfowl and grazing deers which makes it another wonderful example of Hokkaidos unique and facinating biodiversity.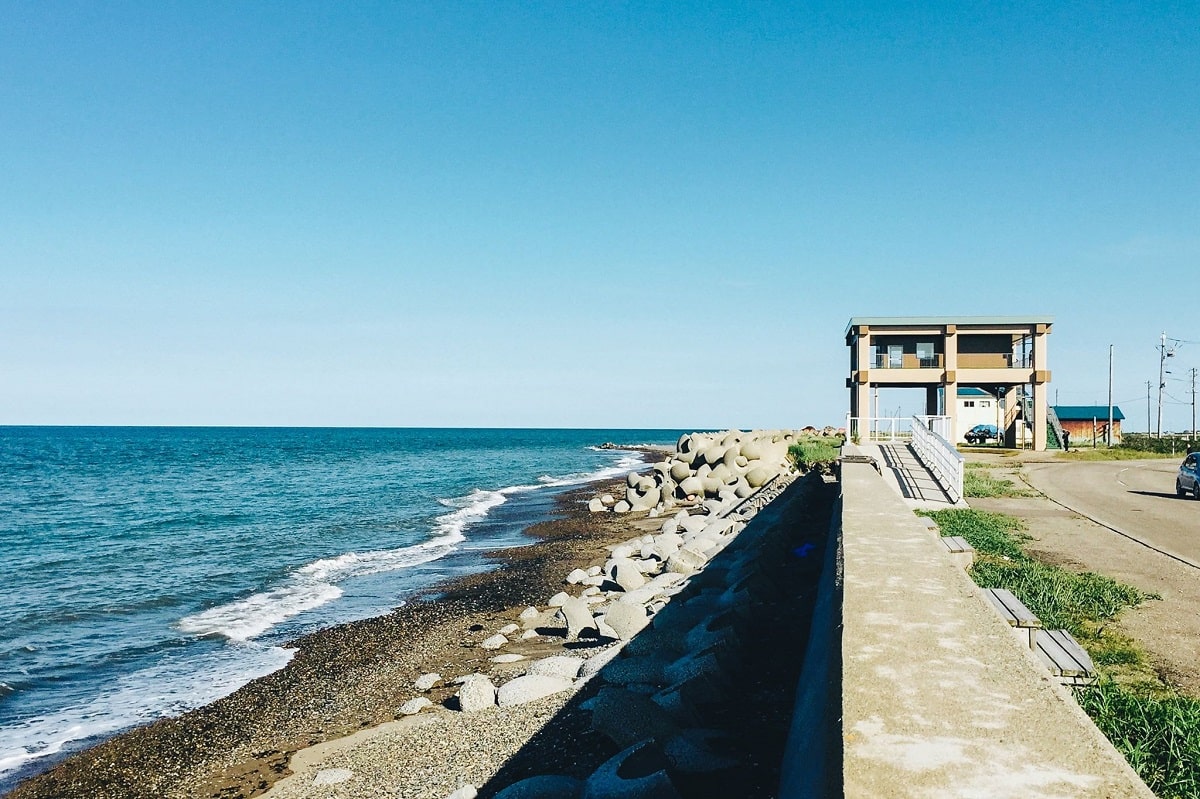 Oshinkoshin Waterfall

Part of the Shiretoko National Park, it has been designated as one of Japan's best 100 waterfalls. This marvellous waterfall's fall split into two smaller, giving it the nickname of "Sobi no Taki", the Waterfall of the Twin Beauties.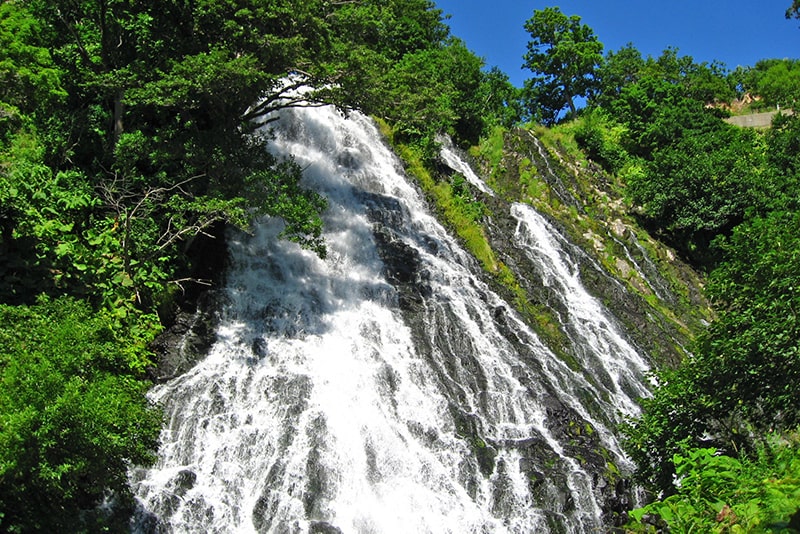 Furano

Located in the center of Hokkaido region, Furano is mostrly famous for its flowe field, especially of lavender, one of the main agricultural products of Hokkaido region until 1960s, when they changed their status to tourist attraction. Tomita farm is the most famous lavender field place in the region. Other notable locations are the Furano Cheese Factory, which gives to the visitors the possibility to observe the process of cheese production, and the Furano Winery, right next to the Furano Wine Factory, where can be enjoyed not just the process of wine making, but wine can also be tried in combination with western dishes.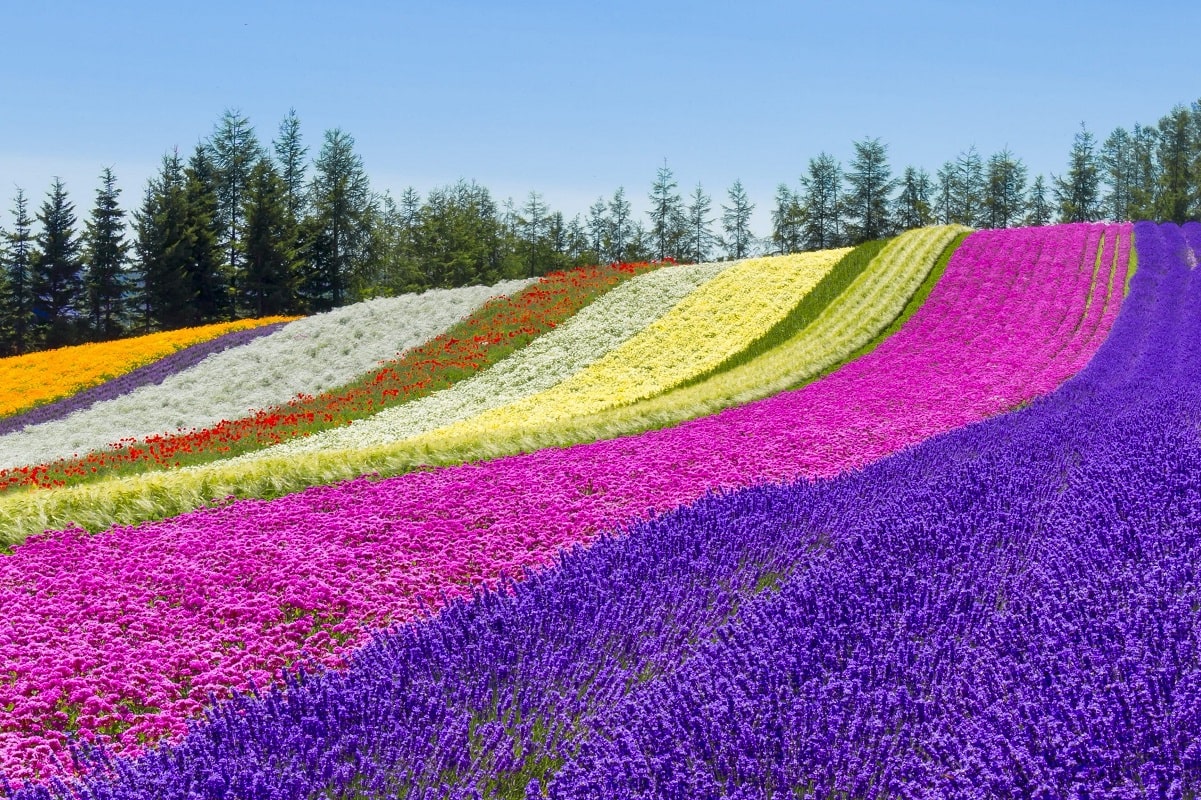 Yubari

Located in Sorachi prefecture, this area is hemmed in mountains by Yubari stretches for 25 km along mountain valley. Originally born as a mines city, on 1980, by closing all the mines, due to its natural beauty, featuring mountains and extremely gorgeous rivers, changed its status to tourism city, by making several fascinating infrastructures still present today. Famous is also the Yubari Melon, a quality of melon and registered melon brand as well, considered one of the most delicious in the country.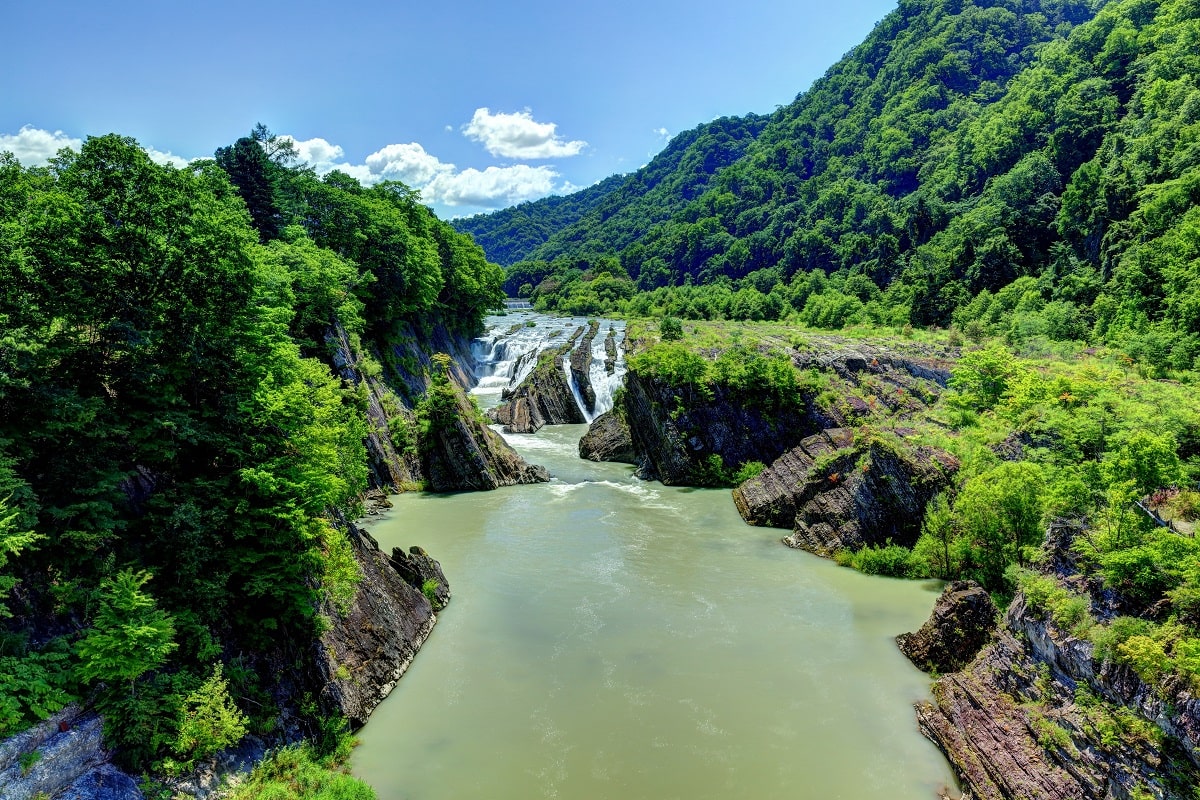 Gallerie
Preisgestaltung
| Motorrad | Passagier hinzufügen | Option(Reservierung erforderlich) |
| --- | --- | --- |
| P-3 Add + 0 yen | Tandem hinzufügen   +319,200 yen~ | Helmet(Day1) +1,000 yen |
| P-4 Add +22,000 yen | Unterkunft | Helmet(Day 2/and then daily) +200 yen |
| P-5 Add +39,000 yen | pre-tour Aufenthaltsgestaltungre +10,000 yen~ | Gloves(Day1) +300 yen |
| P-6 Add +51,000 yen | after-tour Aufenthaltsgestaltung +10,000 yen~ | Gloves(Day 2/and then daily) +100 yen |
| P-7 Add +69,000 yen | Single room +66,900 yen~ | Touring Net(Day1) +100 yen |
| P-8 Add +91,000 yen | | Touring Net(Day 2/and then daily) +100 yen |
| | | Pannier case +4,000 yen |
Verfügbare Motorräder für die Touren
Departing Store
Shinchitose Airport Store
Address
〒066-0012
758-209 Bibi, Chitose City, Hokkaido
TEL
0123-25-5635
Business Hours
Weekdays:8:00~20:00
Weekends and Holidays:8:00~20:00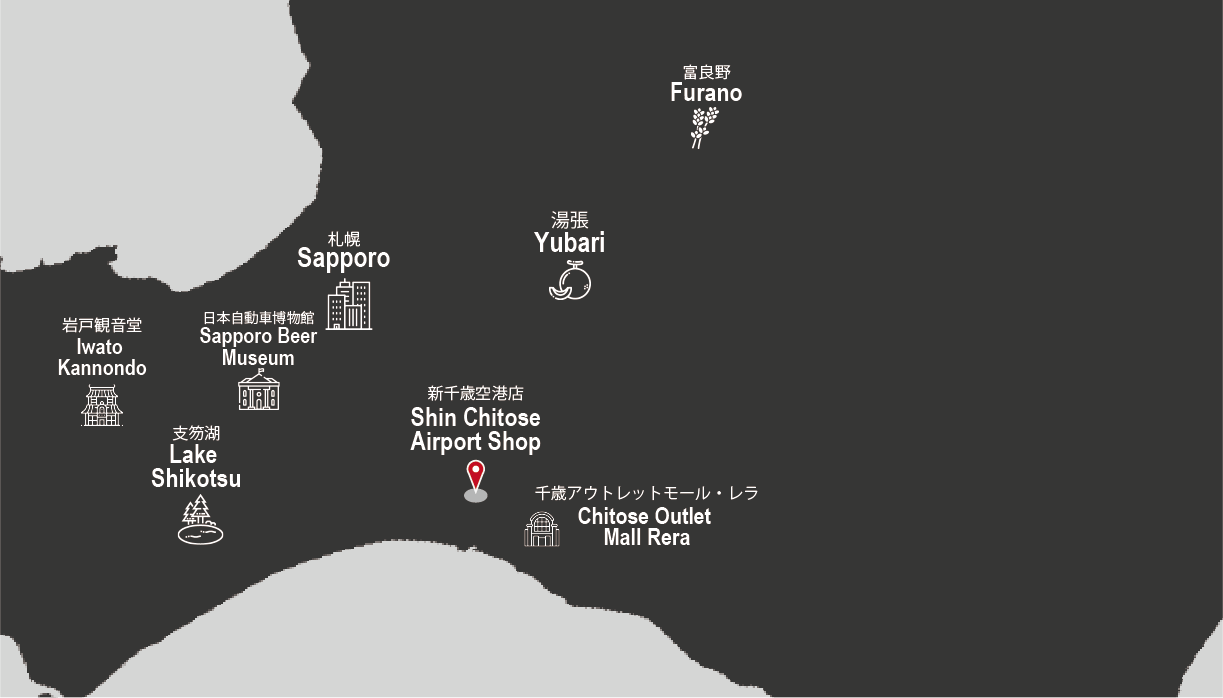 Flughafen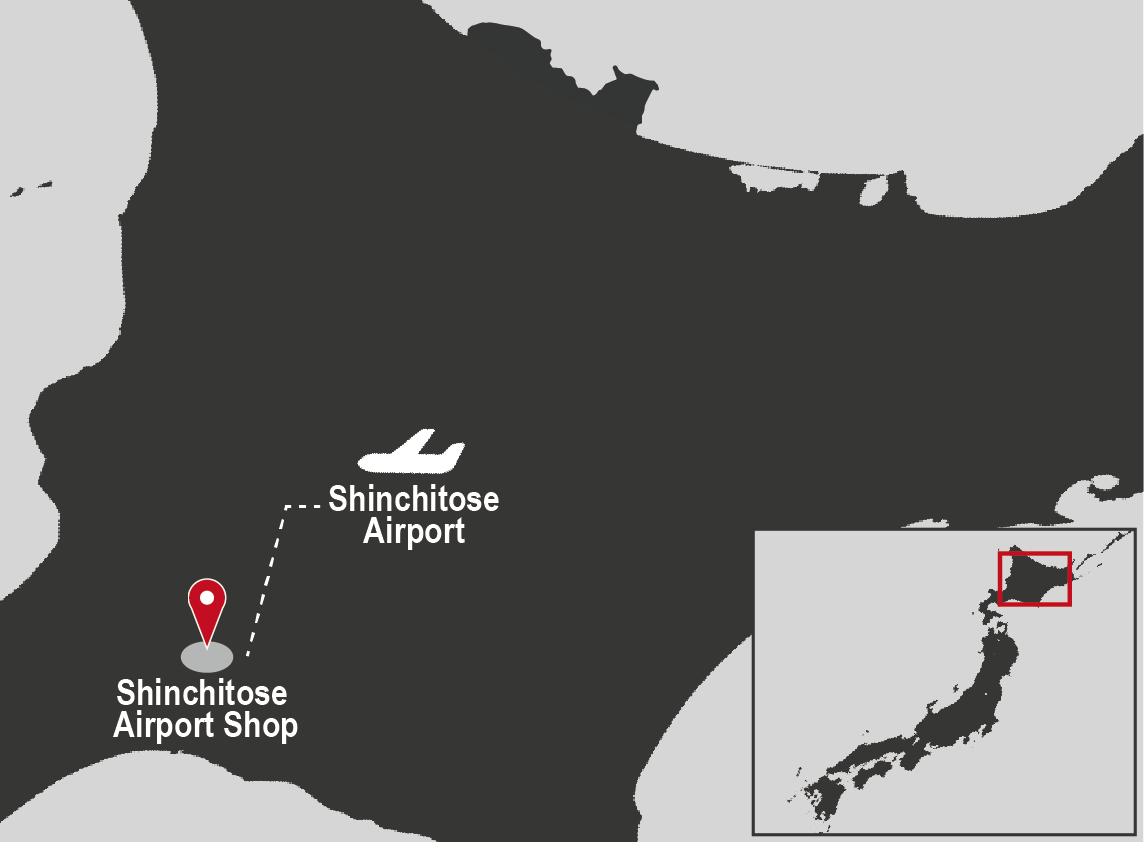 Shinchitose Airport
An iconic Airport in the Chitose area opened in 1991 to replace the adjacent Chitose Airport, is considered the actual cultural center of the city in Sapporo prefecture. Between the Domestic and the International Terminal, there are several attractions as the Hallo Kitty parlor and the Doraemon museum.
Included in Tour
Anleitung für das Motorrad

Support Car / Unterstüzungsfahrzeug

Mietpreis des Fahrzeugs (mit Top-Case)

Kaskoversicherung

ETC Karte

ETC Gebühr

6 Nächte Übernachtung im Hotel

6 Frühstücke /6 Abendessen

Routenführung

Tour karte

Tour Straßen-Karte
Nicht in der Tour enthalten
Bezüglich der Zahlung
Bis 30 Tage vor der Tour ist keine Zahlung erforderlich.

Bitte zahlen Sie die gesamte Tourgebühr bis 30 Tage vor Tourbeginn.

Bei Buchngen innherhalb von 30Tagen vor Reisebeginn ist die Zahlung zum Zeitpunkt der Buchung erforderlich.

Die Zahlung erfolgt per Kreditkarte.

Es wird eine Kaution erhoben

Im Falle einer Stornierung der Buchung gilt unsere Stornierungsrichitline.

Jede Änderung der Tourinhalte führt zu einer Bearbeitungsgebühr.